Hervey Bay draws crowds year-round for its iconic views of Fraser Island and whale-watching (during peak times). With such excitement and truly beaut views of naturalistic surroundings, there is more than enough reason to visit this Queensland area.
However, planning a trip to this area always includes finding a good place to stay! Specifically, the White Crest Luxury Apartments offers guests some relaxation and lush environments at their best!
Luxury Apartments Hervey Bay
When looking for a place to lodge, the needs of the person (or couple and/or family) should be considered. There are self-contained apartments, caravan parks, and hotels to choose from.
A trendy choice is are self-contained apartments that can not only provide comfort but an experience above basic hotels.
White Crest is in a really desirable location with access to Hervey Bay's idyllic beach fronts, the esplanade (spanning 14km up the coast!) as well as other local shops, nightclub areas, and restaurants.
Description
White Crest, with five floors, prides itself on producing an oasis environment for its guests. From lush gardens surrounding the apartments to the modern apartments themselves, everything about this location is idyllic!
In fact, the rooms are furnished with contemporary furniture, vibrant paintings for decor, and neutral white colourings for the kitchens These chic conditions not only burst at the seams with a modern feel, but they are also simply spacious as well!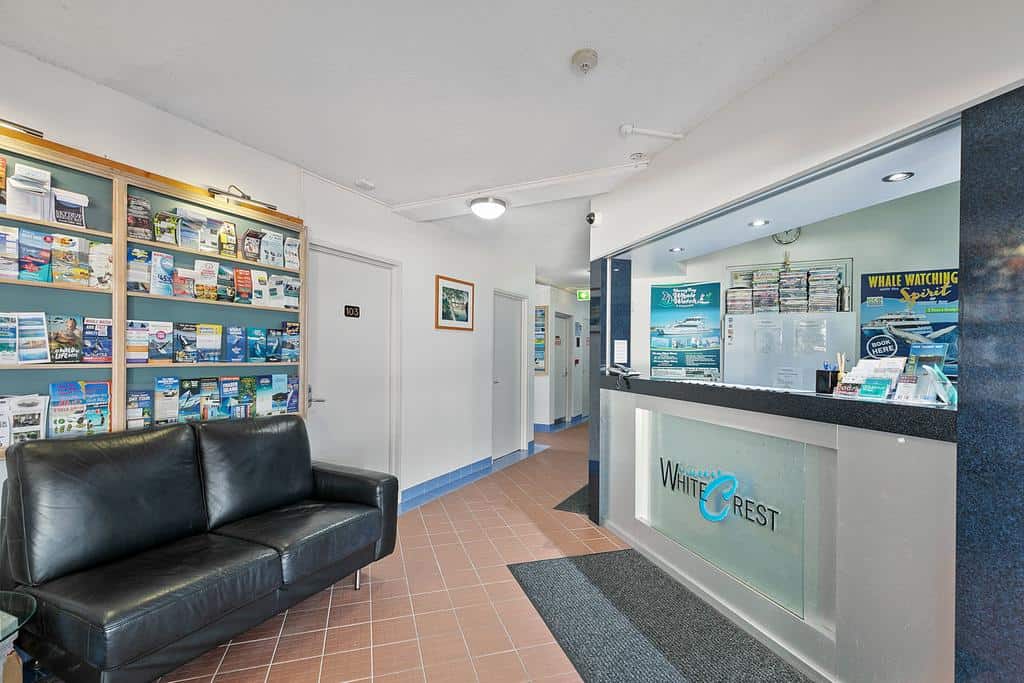 Popular Facilities
Outside pool – This pool is surrounded by lush gardens and tall trees making for a partially shaded swimming experience!
Tennis court – One of the few areas to offer the fun of tennis right on site!
Penthouse spa – Relaxation is taken above and beyond with a penthouse spa!
Spacious kitchens – The kitchens in these apartments are truly remarkable. With high island counters and ample space for cooking, they are a chef's dream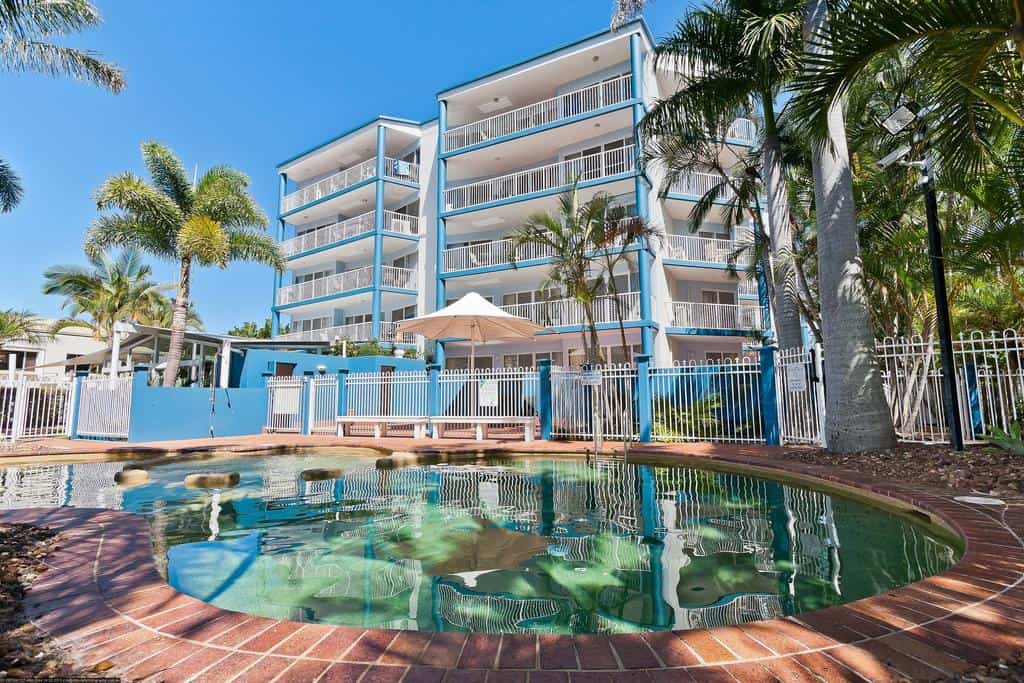 Rating
All hotels and lodging are rated using a special star system that measures the location's ability to provide guests with the ultimate experience.
These stars are awarded based on the quality of the services rather than how many services are actually provided. When it comes to White Crest Apartments, they are a 4-star hotel, which is wonderful!
Ratings also transpire in the form of guest ratings and on Google, users rate this location 4.1 stars out of 5 stars with 64 reviews. The reviews showcase the location as having well-furnished rooms and truly being quite comfy!
Room Types
While the gorgeous kitchens are a huge perk in the rooms, there are other key points for them as well! The apartments at White Crest come in 1, 2, or 3 bedroom choices.
Moreover, these rooms are bright and friendly looking while staying modern. They are perfect for families or couples making them quite diverse.
All apartments have two bathrooms which are a huge plus for large families or those who enjoy their own bathroom space. These do include ensuite bathrooms with walk-in showers.
The rooms have a price range of $140 to $280. The higher-priced choices are for the 3 bedrooms, which are perfect for families.
While the rates are a bit higher than other selections in the area, they do provide ample 4-star experience! Moreover, these rooms showcase some stunning views of the pool area which also gives great access to the pool as well.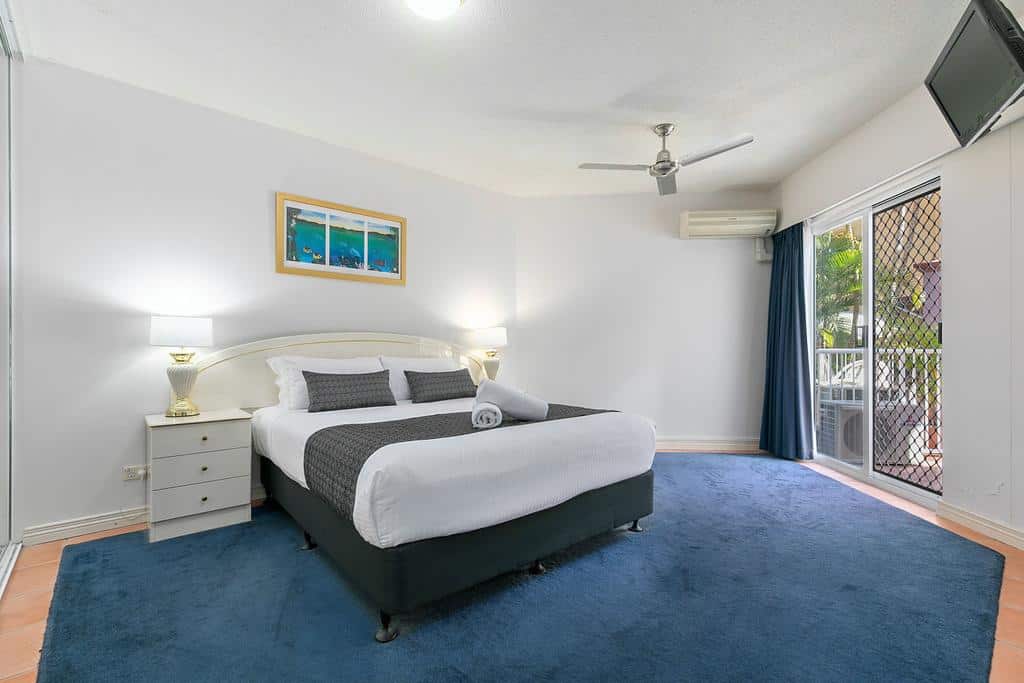 Surroundings and Location
The contact information and location for the White Crest Luxury Apartments are as follows:
397 Esplanade
Torquay, QLD 4655
Phone 61 7 4197 6800
One of the sought after spots in Hervey Bay is its esplanade. Stretching for about 14km along the coast, this esplanade melds together beachfront areas and local businesses with nature.
The walking area is great for biking, exercising, and walking just to name a few. The esplanade does have a few resorts, hotels, and apartment areas available for lodging.
While there are plenty of choices, White Crest is one of the more favoured among them all! Instant access to the esplanade and Torquay Beach are huge perks for those looking to spend some time on the beach or walk along the coast on the esplanade.
Other local attractions include restaurants with fresh seafood, cinemas, nightclubs, etc. Anyone visiting the area will be hard-pressed to not discover something worth going to or exploring!
Facilities (Other than the popular choices!)
Air conditioning (though not in all rooms)
Flat-screen tv and DVD player
Garden view, water view and pool view rooms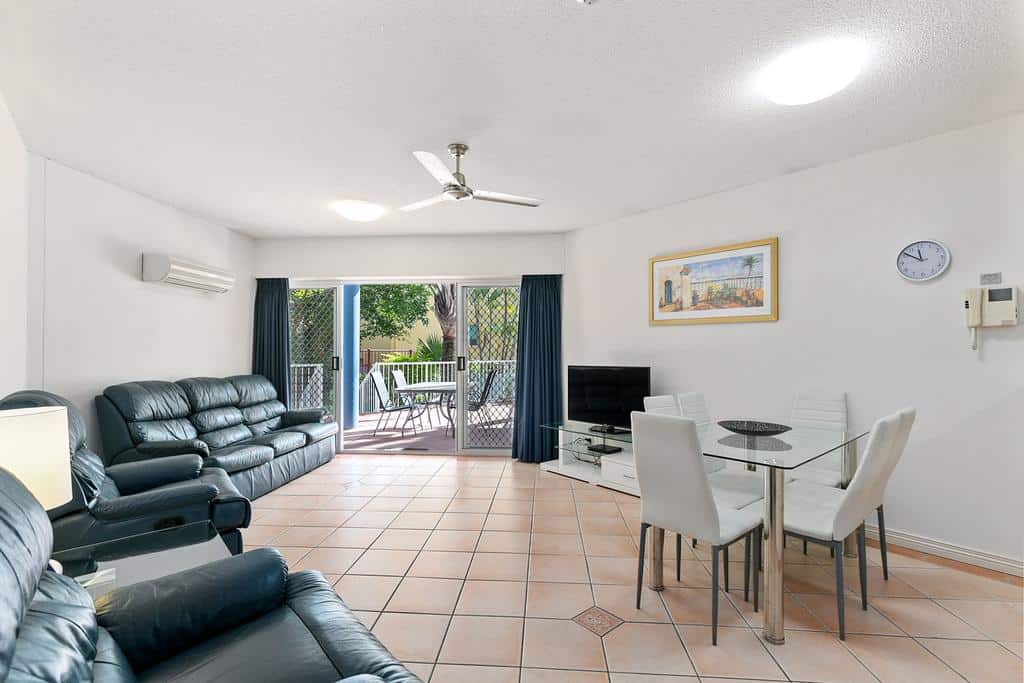 Check-In and Check-Out Times
Check-in time is 1 pm and check-out time is 10 am. Early check-in and late check-out times are available if enough notice is given.
A trip to Hervey Bay isn't complete until proper accommodation has been arranged! Those looking to explore the bay area should have White Crest on their list of options!


Resource Links To Products We Use And Recommend
More Recommendations For Accommodation
link to Discovery Parks Fraser Street Hervey Bay
On the Fraser Coast, Hervey Bay is an oasis of the best natural world the area has to offer. Just across the way from Fraser Island, you will also find beautiful botanical gardens, a stunning...
link to Caravan Parks Hervey Bay
Throughout the region of Hervey Bay, there are over 20 caravan parks to choose from. All these caravan parks are slightly different from one another. Some are bigger while others are smaller in size...