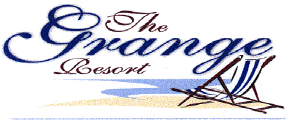 Hervey Bay is one of the most iconic places to visit in Queensland. Not only is it the whale-watching capital of the world, but it also has many historical sites and tropical islands associated with it.
A part of exploring these areas includes finding proper accommodation as well. From hotels, caravan parks and everything in between the options are practically limitless.
However, resorts are generally a favoured choice as they are luxurious feeling and indulgent treats for their guests.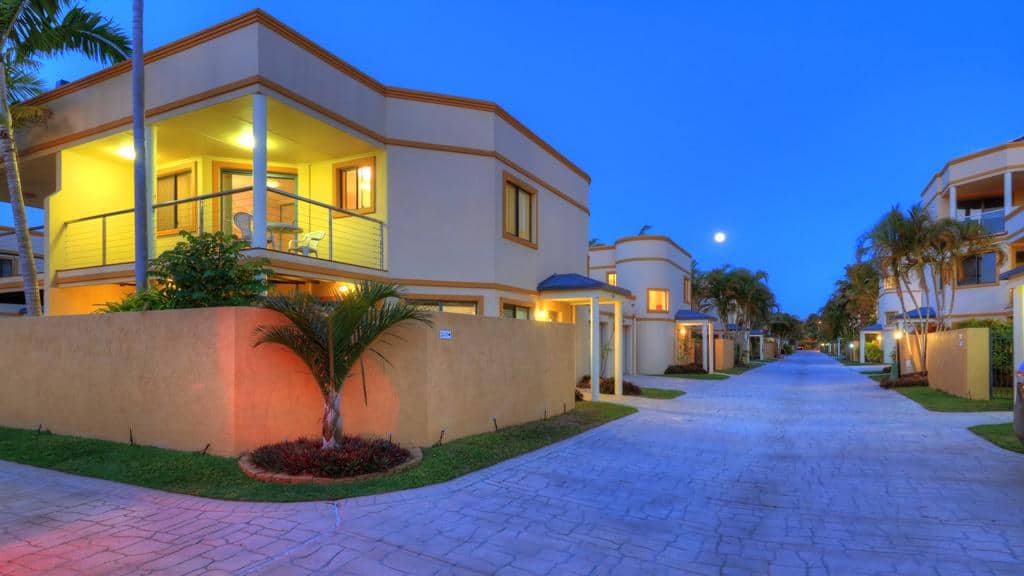 The Grange Resort
This resort is tucked in Hervey Bay and is an excellent choice for those looking for that ultimate luxurious experience. The villas at the resort have a splendid feel to them and the resort overall strives to provide guests with an above and beyond experience!
Description
With access to the beach only 200 metres away, this villa resort has comfort and fun around every corner. Moreover, it is pet-friendly and offers many different specials for guests including tour bookings and discounts if booking certain time frames.
With spacious grounds and villas, guests will feel nothing short of pampered and comfortable.
Popular Facilities
Pool oasis – The pool is a tropical looking paradise with tall tropical trees and various plants. It even features a rock waterfall in the pool area for added extravagance!
Full kitchens – The kitchens at the villas are designed with entertaining in mind. They are modern and stylish with ample enough room to entertain guests with families or even couples.
Spa (3-bedroom villas) – In-house villa spas are perfect for couples looking for privacy within the master bedroom of the 3-bedroom selection.
Swim-up bar – Nothing beats cool pool waters and a refreshing drink! This resort has the only swim-up bar in the Hervey Bay area!
Two bathrooms – Most resorts or hotels only have one bathroom. These villas boast 2 bathrooms which simply more convenient.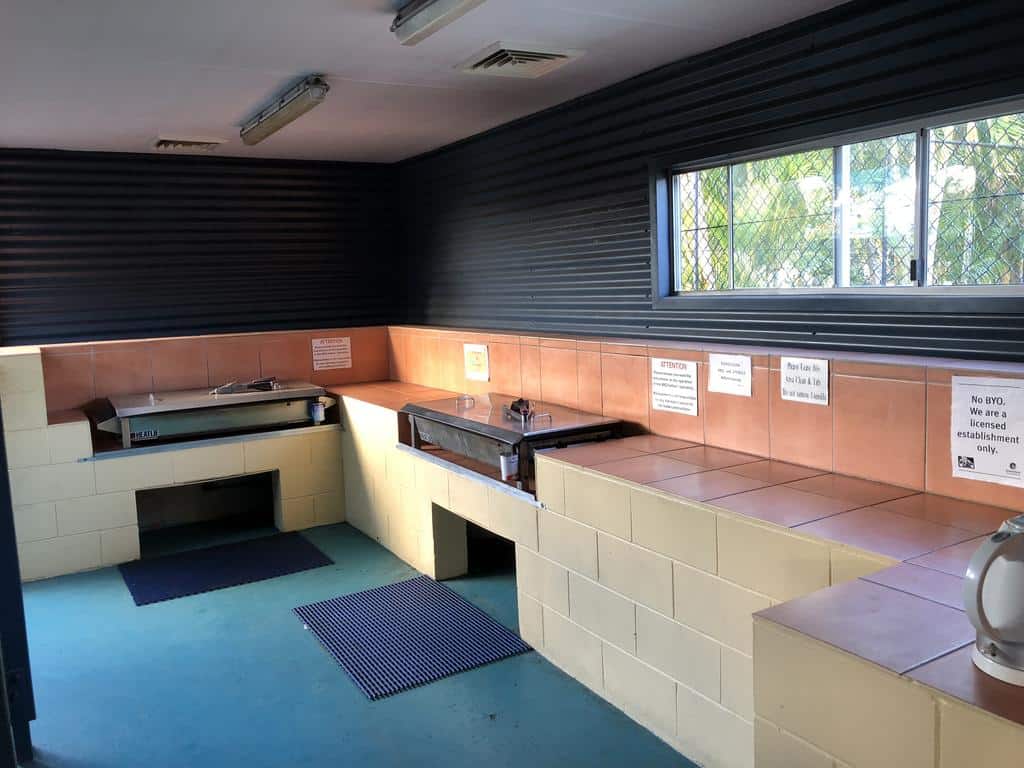 Rating
This resort proudly sports a 4-star rating from the overall hotel rating system. They deserve it considering they truly provide guests with quality amenities and services.
These services are not only attractive but make visitors feel pampered and special! When it comes to guest ratings for the resort, Google users (about 54) rate it a stunning 4.6 stars out of 5- stars.
The reviews compliment the resort on its service, pool, and cleanliness.
Room Types
The villas at The Grange are 1, 2, or 3 bedroom selections. These villas feature soft lighting, neutral colours, living room areas, kitchens, private balconies with private landscaped garden areas, and even double garages (for 3-bedroom units only).
The villas are more than a resort stay, they truly feel like mini holiday homes for its guests! The price tag for these villas ranges from $140 to $300. The prices are subject to change and are based on the number of bedrooms needed.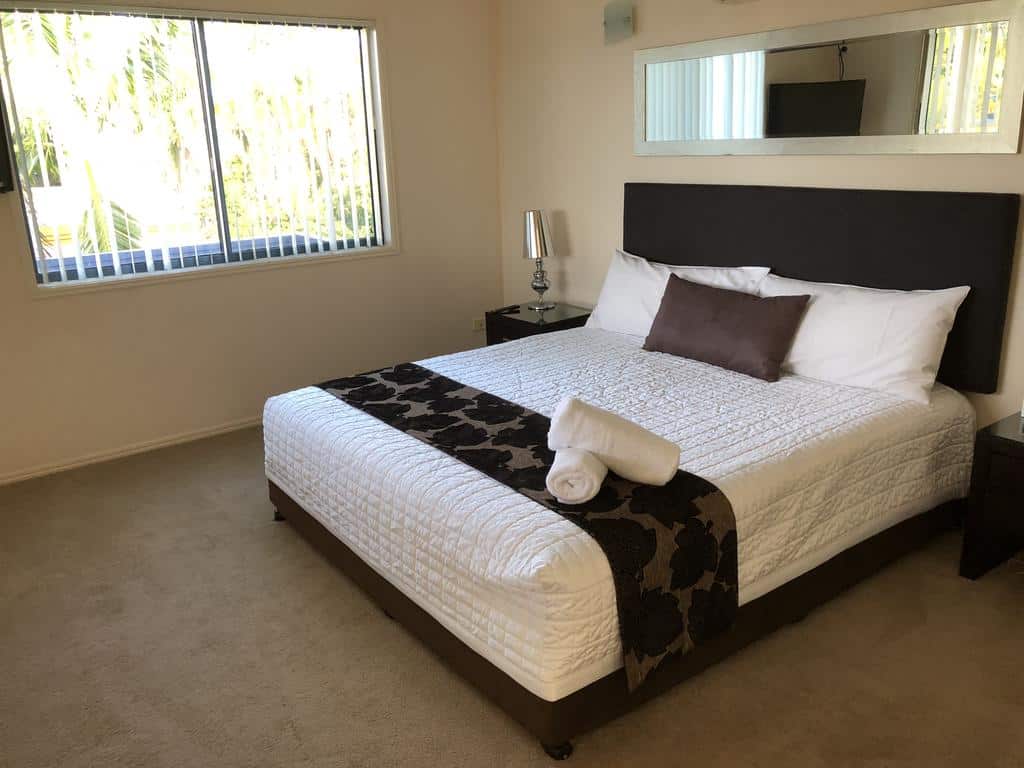 Surroundings and Location
The exact location and contact information for The Grange Resort is as follows:
33 Elizabeth St
Hervey Bay QLD 4655
Phone 07 4125 2002
The resort is super close to the Hervey Bay Botanical Garden (only a little less than 2km away!). The botanical gardens are full of birds, various flora and plants as well as an orchid house.
The sheer beauty here is well preserved and idyllic for all visitors. The birds are a real treat as the exotic birds in Australia are bursting with colour and unique singing voices.
Another popular spot near the resort includes the Hervey Bay Historical Village and Museum. With over 10,000 artifacts to showcase the area's history, the museum is an educational hub for everyone.
The village also puts on live demonstrations for guests to see what life was like during the settlement years.
Facilities (Other than the popular ones!)
Pet friendly (charges may apply)
Check-In and Check-Out Times
Most check-in times at other resorts or lodging options are 2 pm, but this location has a 1 pm check-in time! This helps guests get to relaxing even sooner! Check-out time is 10 am.
For visitors to the Hervey Bay area looking for some exclusive lodging, The Grange Resort is an idyllic choice! Families, couples, or travelling friends will find accommodation more than suitable.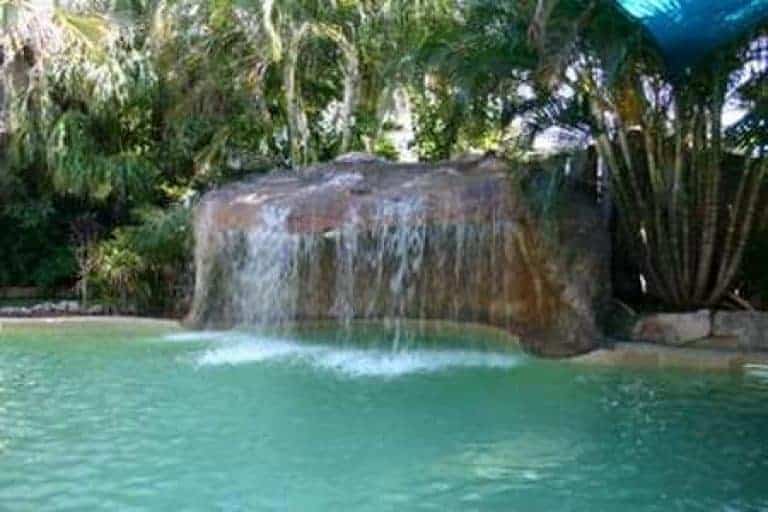 From the swim-up bar and other facilities on-site, the resort is more than a stay, it is an experience!
Resource Links To Products We Use And Recommend
More Recommendations For Accommodation
link to Discovery Parks Fraser Street Hervey Bay
On the Fraser Coast, Hervey Bay is an oasis of the best natural world the area has to offer. Just across the way from Fraser Island, you will also find beautiful botanical gardens, a stunning...
link to Caravan Parks Hervey Bay
Throughout the region of Hervey Bay, there are over 20 caravan parks to choose from. All these caravan parks are slightly different from one another. Some are bigger while others are smaller in size...