Hervey Bay is an iconic spot to visit in Queensland, Australia. This eastern coast bay area has lots of exciting places to visit, including its charming coastal villages and towns.
Moreover, finding a place to stay while in Hervey Bay is just as important as getting out to enjoy all it has to offer. When it comes to accommodation, Hervey Bay has plenty of places to choose from.
This is especially true for its tourist parks, particularly Pialba Beachfront Tourist Park.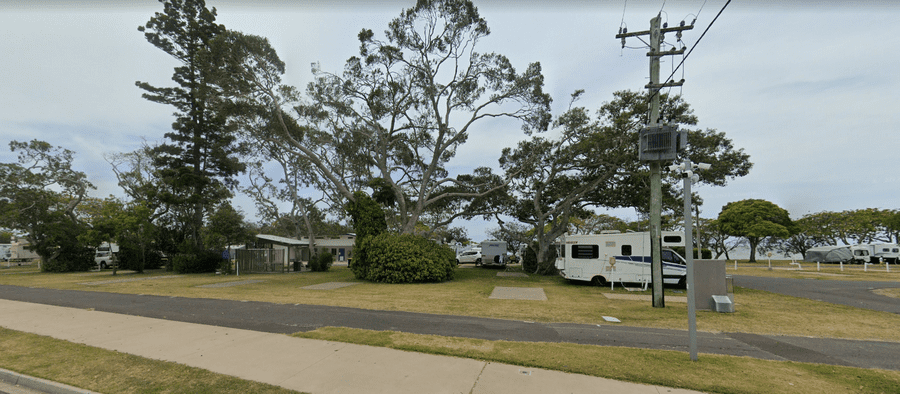 Fraser Coast Beachfront Parks
Pialba is one of the many beautiful coastal towns in Hervey Bay off of what's known as the Fraser Coast region. When it comes to places to stay in Hervey Bay, the tourist park in Pialba is a true winner.
Tourist parks, or caravan parks, are extremely popular in Australia. This is primarily due to their open-air camp-style atmosphere.
There is something truly comforting about getting outdoors with a caravan for some camping. When it comes to the tourist parks in the Hervey Bay area, Pialba has one of the most popular ones.
Pialba's tourist parks, like others in the bay area, are often oceanfront or beachfront parks. This blend of beachy areas and local shops etc. makes for an excellent stay.
Not only can guests enjoy the caravan park itself but also head out to the beach for fishing, watersports, etc. It also gives them ample opportunity to see the various local offerings in Pialba as well. Sure, Hervey Bay has its main attractions (like whale watching!), however, its small coastal towns are fun to adventure in as well!
With access to plenty of oceanside fun, what else makes this tourist park so wonderful? Before heading to Hervey Bay, it's good to know what certain accommodation is available.
Sure, travelling here is an exceptional experience but the place to rest our heads is important too! Below are all the most important details about this beachfront tourist park in Pialba!

Popular Facilities
Powered sites for caravans
Non-powered sites for caravans
On-site laundry facilities
These on-site facilities are some of the most favoured for the tourist park. While other amenities exist, these are what truly draw people in! The water park is free, however, the slides do cost around $7 to use.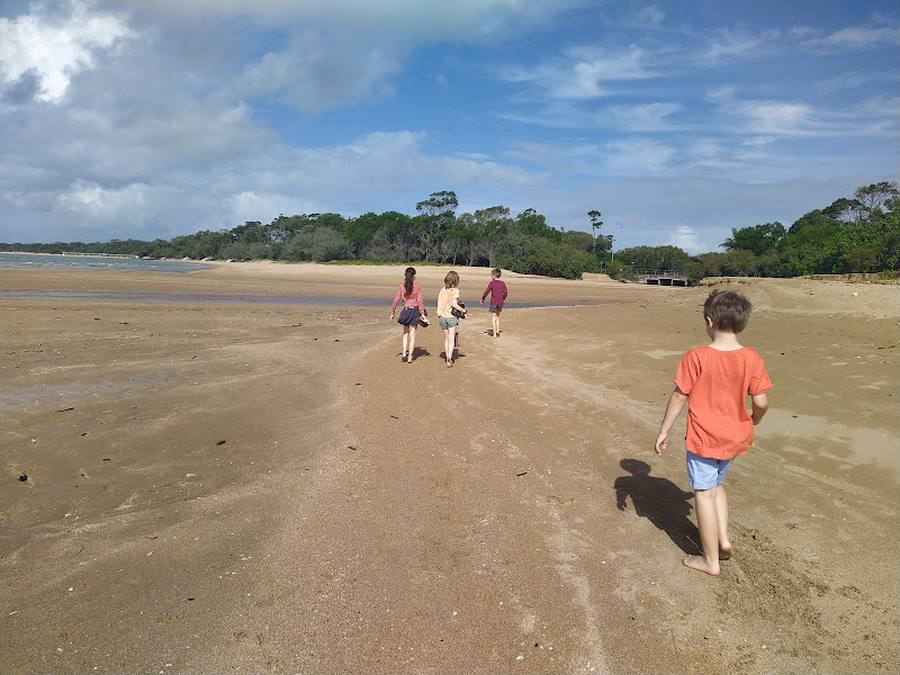 Ratings
Knowing the rating of accommodation before staying is really the key to a successful trip. While not every rating is considered reliable, using some common sense and good judgment can really weed out the truthful ratings over the not-so-good ones.
Every business around the world tends to have a variety of ratings. Taking a closer look at the ratings really sets businesses apart and helps make an informed decision on staying at a location.
Generally, these ratings come in the form of up to 5 stars with 5 stars being the best.
When it comes to this tourist park in Pialba, the ratings are pretty good! On Google, the ratings are 4.5 stars out of 5 stars with over 100 reviews. Those reviews speak of quiet conditions as well as clean facilities.
Other ratings include the convenience of it being close to the beach and a local supermarket. Another rating site, Tripadvisor, has the tourist park rated 4 stars out of 5 stars with almost 70 reviews. These reviews shed light on the helpful staff and beautiful surroundings.
Overall, those are pretty good ratings. The comments on clean facilities and quiet surroundings are great for a peaceful trip to this tourist park. Taking a holiday here is truly something special!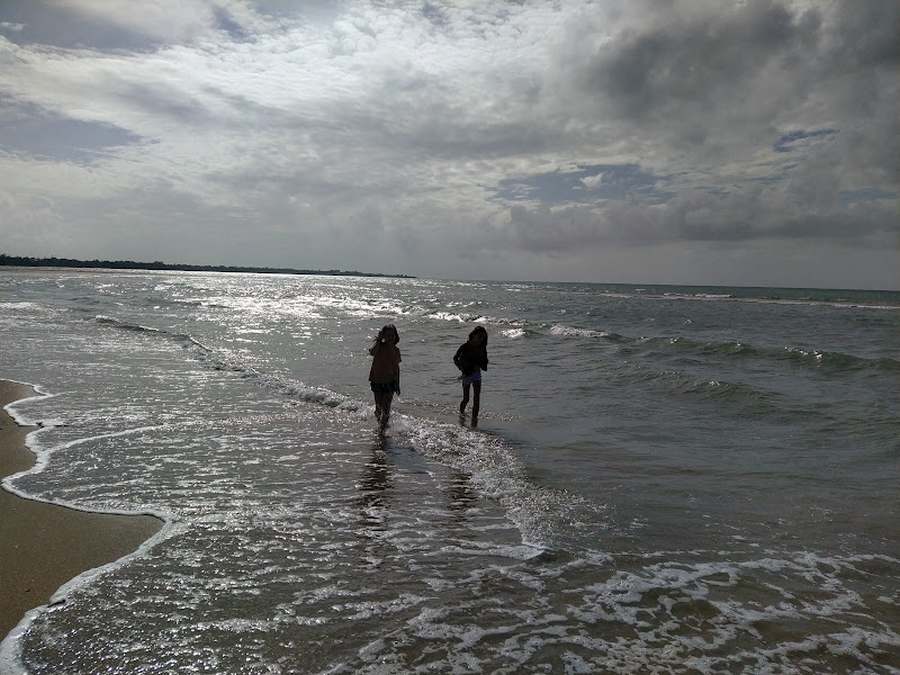 Room Types
Some caravan parks around Australia do have cabins and rooms available. At the Pialba Beachfront Tourist Park, there are only powered and unpowered slab sites.
These slab sites are great for caravans of almost any size. It is important to note that proper measurement of all caravans brought to the park should be accurate.
Some fees might apply for incorrect measurements. While there are a variety of slab sites, these measurement rules ensure that all campers can fit comfortably within their designated slab sites.
The price range at this tourist park is pretty decent as well. For an unpowered site, the price is $36.50/day or $219/week (for two persons).
Additional fees are charged for extra people (around $13.00/per day or $78/per week for 16 years of age and up and $7.50/per day or $45/per week for children ages 4 to 15).
For a powered site, the rates are approximately $52.50/day or $315/week. Staying for the week tends to save a few bucks and also gives ample time to explore the surrounding areas!
Surroundings And Location
The tourist park in Pialba's address and contact information is as follows:
The Esplanade (267 Charlton)
Pialba, QLD 4655
Phone (07) 4128 1399
The location of this caravan park is truly remarkable for guests as it sits near the esplanade in Hervey Bay which stretches an impressive 14 km!
This makes exercising, morning walks, etc. The esplanade also showcases other areas of Hervey Bay like the Urangan Pier! Another popular surrounding includes the water park that is super close.
It is a family-friendly area with water fun and cheap waterslide rides. Wetside Water Park is really popular!
Other fun places to check out while at the park include the tours of whale watching, Fraser Island, and even Lady Elliot Island. These tours are really exclusive and showcase the beauty of Queensland to the fullest!
For golf enthusiasts, the Hervey Bay Golf Club is nearby as well. Whether it is at the caravan park itself or somewhere nearby, Pialba has adventure around every corner!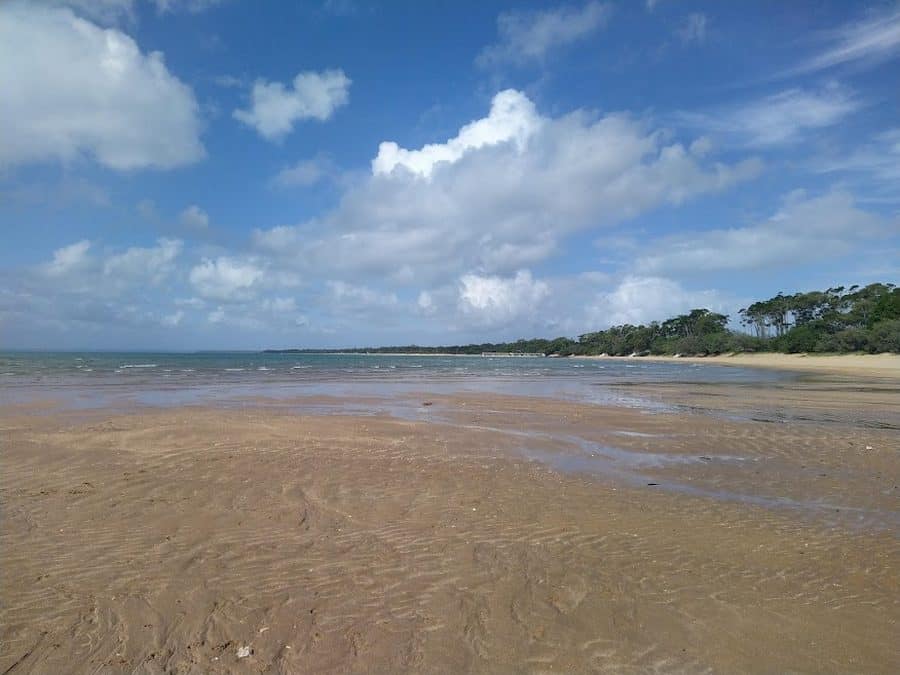 Facilities
Other facilities include:
Check-In and Check-Out Times
The check-in times are 12 pm and check-out times are 10 am. Any questions for the reception can be received between the hours of 7:30 am and 6 pm every day.
Resource Links To Products We Use And Recommend
More Recommendations For Accommodation
link to Discovery Parks Fraser Street Hervey Bay
On the Fraser Coast, Hervey Bay is an oasis of the best natural world the area has to offer. Just across the way from Fraser Island, you will also find beautiful botanical gardens, a stunning...
link to Caravan Parks Hervey Bay
One of the most iconic ways to experience Australia is by experiencing its beautiful natural surroundings. Because the country offers an abundance of stunning landscapes from coast to coast, caravan...