Australia's Fraser coast region is lined with many remarkable coastal cities. These cities offer up some local fun and sights to behold. One village, in particular, Toogoom, is an adventure for guests!
While it is only a stone's throw away from Hervey Bay (about a 15-minute drive!), this place has a charm all its own. There are things to explore within Toogoom!
Top Things To Do While Visiting Toogoom
1. Beach Fishing At Toogoom Queensland
A trip to any of the Fraser Coast region cities will give way to gorgeous beaches and water sports opportunities, but each little place has something to call it's own. In the case of this village, fishing is highly regarded here.
There is nothing quite like taking the fishing rod out to the tranquil waters during the day or evening. Whether it is for pure relaxation or having high hopes of a great catch, the waters around the village are perfect conditions for fishing.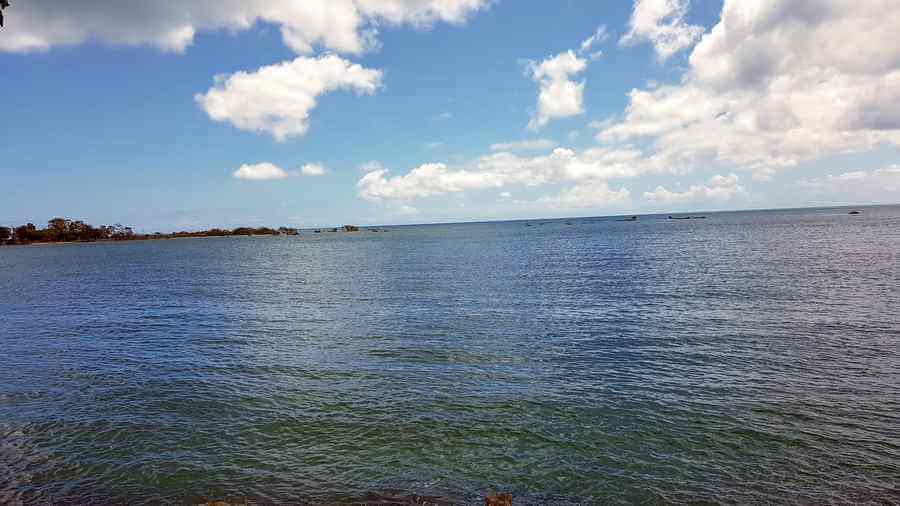 While the beach line is great for fishing, one of the most prized areas for enjoying a relaxing time fishing is Beelbi Creek

. There is a boat ramp access located near Goody's Restaurant in town and from there, the peacefulness of the mangroves is quite a treat.
There are many yabby holes along this creek and fishermen can fish their days away along the still waters of the creek. Fishing in the ocean waters and fishing on the creek bed are two very distinct experiences. Both of them should be considered for a truly unique and powerful fishing trip!
2. Boating In The Calm Waters Of Toogoom Queensland
Boating is another great choice in the village, as the calming waters make for a stable and fun trip out on the water. This can be for fishing purposes or just to have a day on the water.
About 15-minutes from the town is the city of Hervey Bay, Australia which has a boat rental service through a company called Blue Sky Boat Hire. This is a grand choice for those who don't have their own boats and still want to take advantage of the boating experience among the waters along with the village!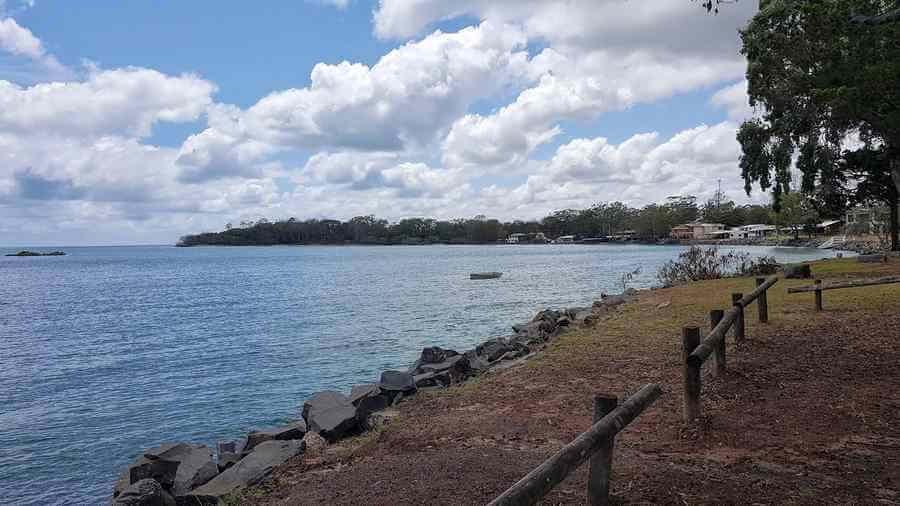 3. Kayaking At High Tide At Toogoom Beach
Kayaking is best done at high tide. This is so that the kayak has enough water to propel. Low tide areas do not tend to move kayaks too much. However, during high tide, kayaking along the stretch of water is an absolute gem of an activity!
4. Visit The O'Regan Creek Regional Park
The O'Regan Creek Regional Park is located in Craignish as well. This 5.2km drive takes guests to a wetland conversation park. This area is said to house various beautiful seashells, seabirds, and stingrays.
It is also said to be great for swimming when tides are high, along with fishing. The views from this location are said to be absolutely stunning as well.
5. Take The Dog For A Run At Kingfisher Parade Toogoom
There are some dog parks within this town that are wonderful for letting man's best friend roam and explore!
The most visited spots include the Pathway opposite Lorikeet Ave to the Pathway between 76 and 78 Kingfisher Parade

, Pathway between Shellcot Street to Reis Road, Delrose Court, and Reis Road to Petersen Road (Craignish).
These specific spots are off-leash dog areas, but still have rules that should be followed.
The basic rules for all these areas include cleaning up after the dogs, controlling the dogs and making sure they are properly wormed and vaccinated. More specifically, each area has its own sets of hours to consider.
For example, the Lorikeet Ave and Reis Road to Petersen Road locations are open from 3 pm to 8 am and the Delrose Court and Shellcot Street locations are open 24 hours.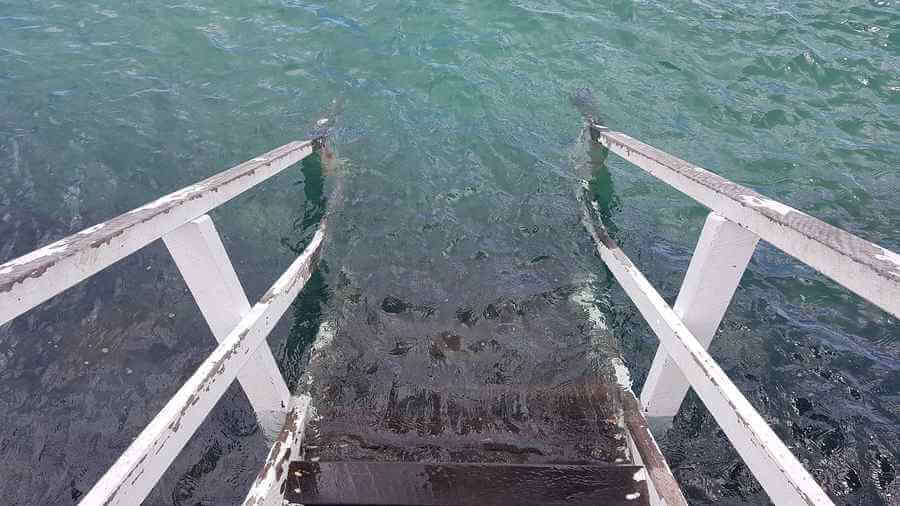 6. Visit The Near By Town Burrum Heads Queensland
While those things in the village are great to experience, taking a small trip just right outside of Toogoom will prove to be a fun day as well.
There are a few places to stay in Toogoom, so there is plenty of time for relaxation within the town as well as exploring its beach (Toogoom 08 Beach Access is the main one!).
However, taking a day away from your accommodation to see what's around the area is key to a great holiday. This includes Hervey Bay and other small areas surrounding Burrum Heads is located just 16 min from Toogoom.
7. Go Whale Watching At Hervey Bay Queensland
Hervey Bay is only 10.2km away and one of the biggest reasons to travel there from Toogoom is to go whale watching. Humpback whales stop in the bay during their migration for a relaxing and playful time in the bay waters.
There are a few different whale watching tours to take while in the area. This is a great option for someone in the Toogoom area who wants to witness the grand creatures enjoying themselves among the waters!
They often get close to the whale watching boats and this up-close encounter makes for a memorable time on the tours!
8. Visit The Vernon State Forest Takura, Australia
Another great spot to check out while staying in this coastal bliss is the Vernon State Forest

. This nature destination is only 13 minutes away (about 7.2km) in the locality of Takura, Australia.
It is well known for its mountain bike trails and the terrain there proves to be exceptional for any kind of mountain bike. Visitors can also go on walking or running trails, making this idyllic forestry area an exciting place for exercising!
The mountain bike entrance from Toogoom is along O'Regan Creek Rd on the North end of Vernon State Forest.
Some of the trails listed as Toogoom mountain bike trails include the Joey Trail, Snakes and Ladders Trail, Up in Guts Trail, Outer Limits Trail, and Link Trail.
Those are just a few of the many available. These trails range from easy to moderate to extreme difficulty and provide hours of fun for everyone. The forest is full of eucalypt trees making for quite the scenic view while exploring these trails!
9. Is It Safe To Swim At Toogoom?
Toogoom sits between Point Vernon and the Burrum Head River mouth making it safe to swim along the 30km of stretched out beaches. Toogoom has 6 access points to the beaches that you can swim on. Below is a photo of the beach access points that are available to you.
Swimming is safe in this area but, do keep in mind that at all of these beaches there is no lifeguard on duty and you do swim at your own risk, the seas at the beaches are relatively calm but do still come with their dangers. It is advised to not swim at or near the river mouth due to the currents.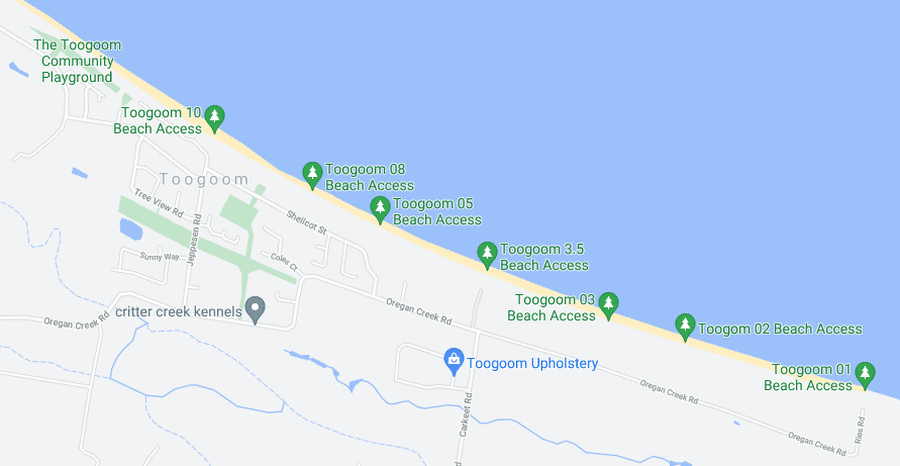 Is Toogoom A Good Place To Live?
As per any town it has its ups and downs and a variety of different opinions as to whether locals feel it's a good place to live. Overall Toogoom is a good place to live and over recent years the market has been booming.
There has been a high increase in sales and home prices rising, this is mostly due to homes in Hervey Bay becoming scarce so people are looking at the outer suburbs of Hervey Bay.
Toogoom used to have a high crime rate but that has drastically changed as it changed from being more homeowner owned homes rather than rentals. You will still find a good variety of vacation homes here as well. On average homes in Toogoom range from the low 400s to high 600s for a 3 bedroom home.
Where To Find Holiday Accommodation In Toogoom?
Every holiday or trip to a location can require overnight or multiple nights' stays and this seaside area has a few options to consider. Below are 4 of the main accommodation options available right in Toogoom itself!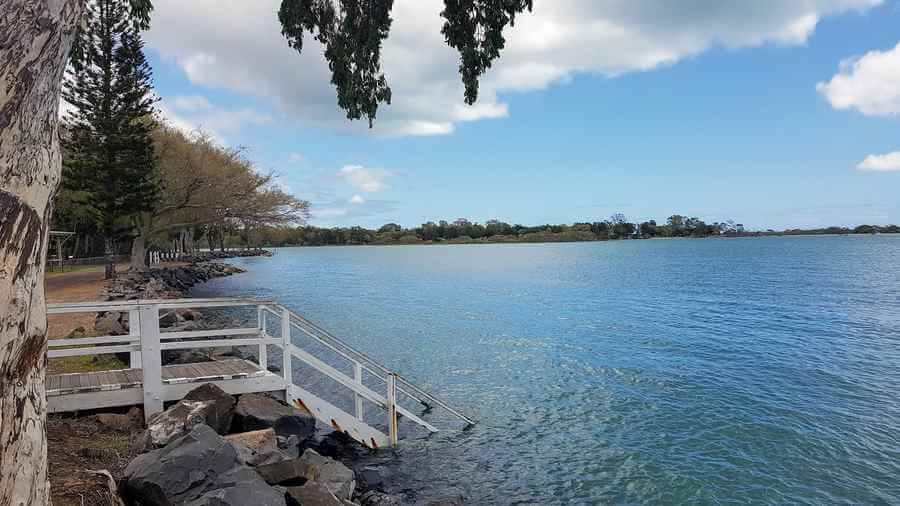 Our Bali House, Located in Toogoom Queensland
At an impressive 3,229 feet square, this spacious holiday home can accommodate up to 9 guests. Its main features include 3 bedrooms, 2 baths, satellite television, seating and dining areas, a fully equipped kitchen (including a dishwasher and oven), and a year-round outdoor pool with entertaining and dining areas.
While that seems like a lot, there is even more at this incredible location!
Guests can cycle or walk around the enclosed landscaped garden area with gorgeous views and relax on one of the two timber built decks complete with BBQs!
To top off this exclusive lodging option, there is lawn access directly to the beach! This makes this location optimal for privacy and intimate stays with significant others and family members.
Coco Palms Coastal Retreat, Toogoom Queensland
Right along Kingfisher Parade is this holiday house. This holiday house is self-contained, meaning there are onsite facilities to bring comfort to guests. They will find all they need with this retreat.
This alluring retreat is a double story paradise with access to the beach nearby, swimming opportunities at Beelbi Creek and it is near Fixter Park, a popular family park for get-togethers!
It is conveniently located near the public boat ramp as well, so boating is steps away! This lovely house comes with a stocked kitchen and pantry as well as bed linens and outdoor cooking supplies.
This location's goal is to ensure its guests fully appreciate and get the best of this quiet and quaint village.
Serenity Caravan Park, Toogoom Queensland
Caravan parks are an attractive choice for some guests as they provide a camping experience that is quite enjoyable. All throughout the Fraser Coast are various caravan parks to suit the desire for camping amenities.
The Serenity Caravan Park is located along Moreton St in Toogoom.
This park is considered to be quiet and peaceful with clean grounds. It is also close to the beach, giving quick access to a fun day in the sand and waters.
Goody's On The Beach, Toogoom Queensland
Newly opened beach accommodation, this location is directly related to the delicious restaurant, Goody's On The Beach. Their accommodation includes a guest house with 3 bedrooms, 2 baths, a spacious living area, and an equipped kitchen.
This gorgeous beachfront guest house features Foxtel, and Wifi and gladly welcomes pets. The rooms are modern looking and have brightly coloured decor and plenty of windows for the perfect amount of natural lighting throughout!
While there are over 50 other hotels in the surrounding areas (more so in Hervey Bay), nothing is quite as relaxing as staying in Toogoom itself!
Dining Options Around Toogoom
Eating is a common ground for everyone and sharing a special meal with family, friends, and significant others are beyond exceptional! Toogoom has a couple of highly-rated restaurants with some delicious dishes to try!
Going on holiday and trying new dishes is something that is truly fun. Below are the hit spots to try and some of their signature dishes.
Salty Squid Licensed Seafood Bistro
This exclusive seafood bistro is open Tuesday through Sunday from 8 am to 3:30 pm and is closed on Mondays. This quirkily named bistro has some of the best seafood in the area.
Restaurants located so close to ocean waterways usually have great tasting seafood fare and this place is no exception! They are well known for their divine seafood dishes.
While their seafood is exceptional, it is not what they are most famous for! Their pastries, baked goods, coffee, and breakfast items are well received as well! Their brekkie menu is mouth-watering and will set forth any day on the right foot!
They also have beer and wine selections that are perfectly paired with various menu items.
Goody's On The Beach
This beautiful spot is right near the beach, dishing up delicious views and food to boot! It is right next to the boat ramp as well, so fishermen and boaters can stop in for a bite to eat after time on the water.
This tasty restaurant prides itself on using fresh, local ingredients making every dish quite enticing. Their modern Australian menu caters to vegetarians and meat-eaters alike. Some of their most popular dishes include Steak Pie, Grilled Barramundi, and Fish burgers.
The menu has much more to explore, so guests should feel free to try just about anything! They are open 7 days a week from 8 am to 3 pm Sunday to Friday and 8 am to 9 pm on Saturdays.
Arkarra Gardens Cafe Restaurant
While not directly in Toogoom, this restaurant is favoured by locals. It is located in Dundowran Beach which is only 11 minutes from Toogoom. They are most known for their elegant and alluring landscaped garden scenery. In fact, they welcome couples to get hitched at their restaurant!
This oasis of luxury brings forth quite the sight to see, but the food is something to visit Arkarra for also! Their brekkie options are quite extensive and vary from eggs and toast to pancakes.
The lunch menu is also hefty and serves up delicious bits like seafood dishes such as scallops, salmon patties, and calamari. They also brew up some delectable coffee beverages and have quite the menu for iced coffees and frappes.
Along with the coffee, they have teas and alcohol as well. This menu serves any taste bud just fine and everyone will find quite a tasty bite to eat when visiting this location!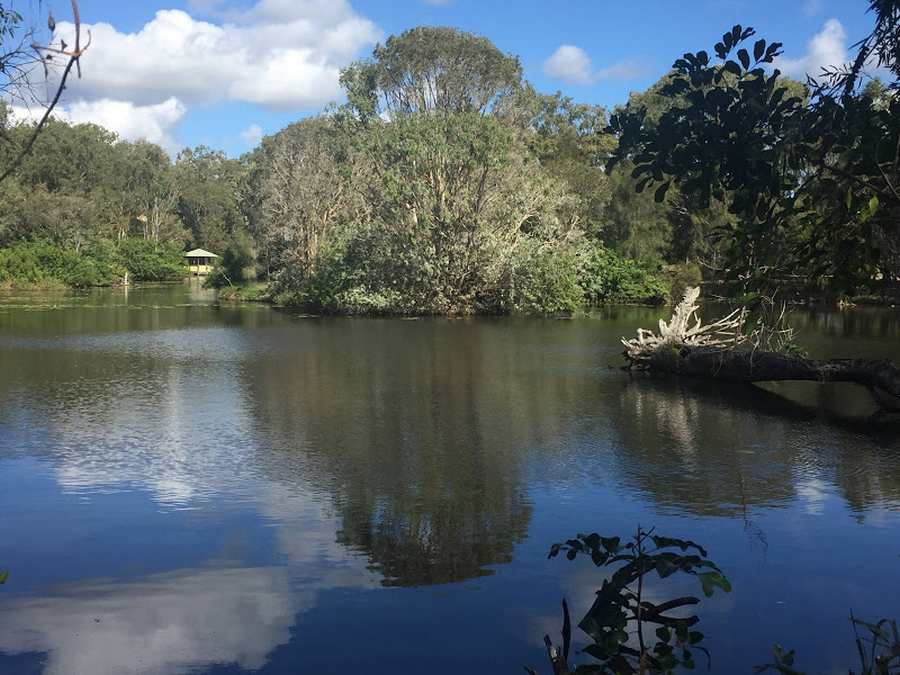 Beach Convenience Store
This store is a hot spot for locals and visitors alike. It has delicious food available and is currently known for having healthy options available to eat. Some other options that are popular are their burgers and fish and chips.
It is an unassuming delicious spot for local food! It also has some shopping items inside that are quick and easy pick-up items.
What Shops Are In Toogoom?
No holiday trip is complete until the local shops are visited! Finding a great souvenir to take home for someone is always an adventure. Toogoom has a few little shops to consider for shopping! Below are the shopping options in the village.
Goody's On The Beach
There is literally nothing that this location doesn't offer! From lodging to great food, Goody's On The Beach has it all! Their in-house gift shop has many little things to admire and buy! They specifically showcase locally made items and beach-Esque knick-knacks to remember the trip to the village by!
It's always great to support local crafters.
Guess What Creations
This is a local craft store with various creative items for decor or special events. It is suitable to find some unique gift ideas for loved ones.
Everything Fabric
For those who love to sew, this fabric shop is a dream! From supplies to exciting fabric prints, passionate crafters will find something for any and every project! They even offer shopping through their website as well, so even after leaving the town, there's access to all their great items!
A trip to Toogoom will be a promising time of adventure and sunshine! While the village is quaint and quiet, it still is full of excitement and beautiful sights to explore!
Toogoom Location Map
Google Map of The Toogoom Area.
Resource Links To Products We Use And Recommend
More Pages On Hervey Bay
link to Sunset Cruise In The Great Sandy Marine Park
The Sunset Cruise Great Sandy Marine Park has a lot to offer, from stunning scenery to a range of wildlife and marine life. Here are some of the things you can expect to experience on a sunset cruise...
link to Is Hervey Bay Full Of Old People?
Hervey Bay is a popular retirement destination and has a higher proportion of older residents than some other cities in Australia. However, it is important to note that Hervey Bay is a diverse...