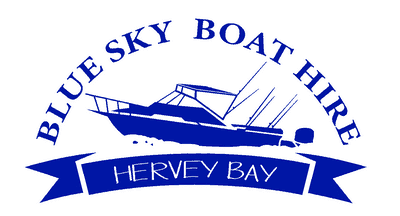 Come to Hervey Bay and experience the wonders it has to offer from the water with a hire Boat or BBQ Pontoon from Blue Sky Boat Hire! Book the family in for a day of fun, sunshine and laughter as you cruise around the Bay trying your luck with fishing or just taking in all the beautiful sights and marine life.
To see Hervey Bay from the water is a Bucket List must!
Whether you have a boating marine licence or not, we have a vessel to suit everybody! Book an effortless family day out or corporate event with the BBQ Pontoon. This boat can hold eleven people and has a comfy couch, 100L fridge/freezer, BBQ, kettle, saucepans and frypans, cooking utensils, disposables plates, cups, cutlery, serviettes and best of all, a private toilet onboard.
With a 140hp 4-stroke engine, this custom designed and built 7.5m BBQ Pontoon can get you over to Fraser Island to experience the beauty and clear waters of Pelican Bank and Moon Point. With racks for kayaks on the pontoon, you can hire them in addition and paddle around exploring the reef up close.
In the right season, you may even be lucky enough to witness the whales as they pass through on their migration journey.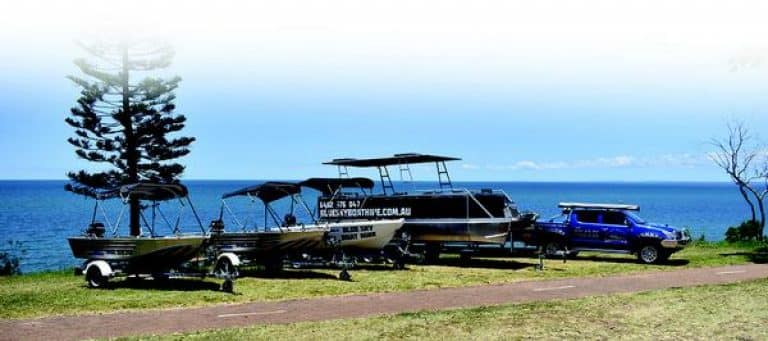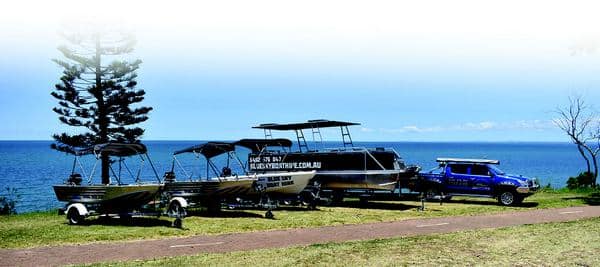 Just want to go fishing with a mate or two? Choose from our 3.9m 6hp tinnies or the 4.2m 30hp poly boat, hiring for three hours, a full day or a few days with a trailer with 25L fuel included. Fishing rods, basic tackle, eskys, and kids' life jackets can all be provided on request for no additional cost.
With our "walk-on, walk-off" hire approach, not only do you avoid trailer reversing, but you also avoid the cleaning and refuelling afterwards!
Please click on the photos below for full-screen pricing
Give Blue Sky Boat Hire a call and get yourself out on the water today!
Opening Hours:7.00am to 4.00pm
7 Days a week
Address: Blue Sky Boat Hire
Urangan Marina, Public Boat Ramps
Off Buccaneer Drive, Urangan, Hervey Bay 4655
Phone Enquires: M: 0402 676 047
Website Blue Sky Boat Hire
E mail:

[email protected]
If you decide to contact us
Please let us know you found us on Discover Hervey Bay
Resource Links To Products We Use And Recommend
More Pages On Things To Do
link to What Is The Best Time Of Day To Go Snorkeling?
Are you ready to plan your next snorkeling trip? In that case, you must be wondering when is the right time to go - read this article to find out! Snorkeling can be a fun and rewarding experience,...
link to What Is The Best Day To Rent A Car?
Renting a car can be expensive. Between service fees and general charges, the price can really rack up. Even what day a rental car is picked up can save a few bucks. However, knowing some general...