A lot of Australia's eastern coastline is speckled with coastal towns and cities. This is especially true for the Fraser Coast Region, which is the portion of the eastern coastline that faces Fraser Island.
This area is directly associated with Queensland, a state of Australia that is known for its beautiful weather, tropical islands, and various beaches. One of the most popular spots in Queensland is the Hervey Bay area.
This area draws people in for fishing, swimming, boating, just to name a few. The Hervey Bay area has suburbs and towns that are simply fantastic!
Dundowran A Suburb Of Hervey Bay
Dundowran is one of the suburb areas of Hervey Bay. Like others within the bay area, this town is quite small. It only spans about 13.5 kilometres squared. While it isn't very large, it still has its own charm that makes it unique.
This is true for a lot of the small coastal towns of Hervey Bay, each one offers something a little different to its visitors and residents.
Google Map Of Dundowran
Dundowran Beach
The beach in Dundowran is a popular spot for those visiting the area or neighbouring towns like Craignish. This beach faces northeast then north towards Point Vernon.
Moreover, the beach is a direct result of a continuous shoreline that is near creek mouths that come from the Burrum River. With this in mind, these areas should be avoided when swimming at the beach.
Swimming is considered best at high tide. Overall, the beach stretches about 8km between Eli Creek and Oregan Creek.
When low tide occurs, the beach is more exposed and people can take advantage of the sand flats. These sand flats stretch about 1.5km between the creeks. Walking along the sand flats or tidal flats is a great way to enjoy the beach at low tide times.
Because this beach sits near the mouths of creeks, fishing is a popular activity. Just like with swimming, all activities at the creek mouths should be done with caution since the currents can be stronger within these areas.
It is also important to note that the beach is not patrolled, so staying alert for everyone at the beach is critical!
Dundowran Beach Tide Times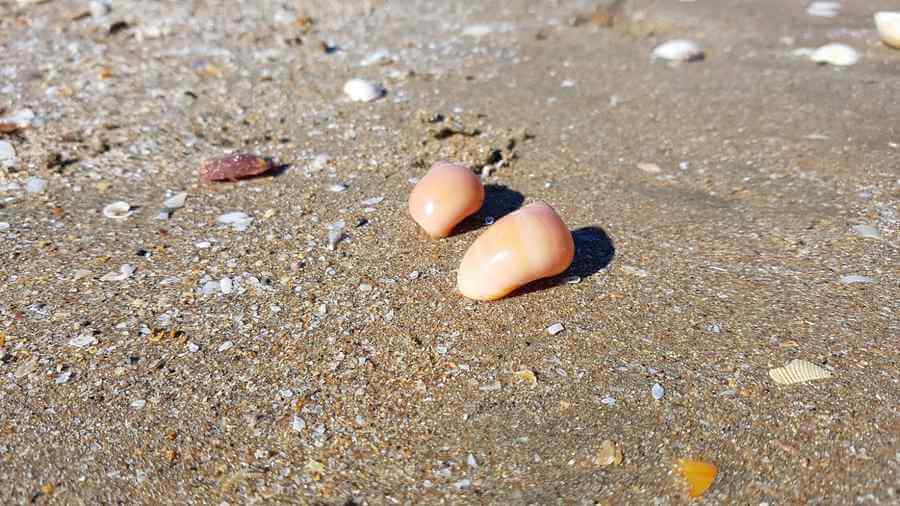 Knowing the average tide times for a beach is helpful in planning what kind of experience is had at the beach. Those wanting to swim will want to go at high tide.
Those looking to experience more of the beach's shoreline will want to go during low tide. With this in mind, below are the common tide times for this beach.
Tide Times For Dundowran Beach
High Tide – Typically between 3 and 4 a.m. and 3 and 4 p.m.
Low Tide – Typically between 8 and 10 a.m. and 10 and 11 p.m.
When examining these tide times, it can be seen that they occur about every 12 hours. During the high tide, the water levels can reach upwards of 4m while during low tide the water levels decrease to about 2m. Click here for up to date tide times

.
Dundowran Weather
Queensland weather, in general, is pretty tolerable and enjoyable. While the northern parts of Queensland tend to be a bit warmer, areas within Hervey Bay experience decent weather.
When it comes to Dundowran, the temperatures are

known to get a bit warmer than other areas of Hervey Bay. During their summer months (December to February) the temperatures can get as high as 30 degrees Celcius.
During their winter months (June/August) the temperatures drop to around 21 to 23 degrees Celcius. Even with a bit of warmer temperatures in the summer months, the area is still exciting to visit. Residents or visitors should pack sunscreen and plenty of water.
The climate history relating to the rainfall in the area reflects up to about 130 days of rain a year. This can change depending on the overall weather, however, this is current data for the past year up to the current date.
Within those 130 days of rain, there were documented rainfall amounts of about 870mm. Overall, the weather for the area is enjoyable.
Dundowran Accommodation
Dundowran doesn't have any hotels directly within the town. Even though there isn't lodging directly in the town, there are nearby locations to consider staying when visiting the area.
The majority of accommodation available is just to the east of the town near Pialba and other suburbs of Hervey Bay. Below are the top places to consider staying!
Nearby Accommodation
Emeraldene Inn & Eco-Lodge
This inn is only an 8-minute drive from Dundowran! This lodging option offers its guests a tropical-looking environment and modern, chic rooms. It sits on 2 acres of tropical bushland and feels like a true tucked away paradise getaway for its guests.
While all of its 14 rooms are ground level, they still have private patio areas that overlook the bushland. Furthermore, it has a 12m saltwater pool, outdoor bbq area, guest laundry facilities as well as parking for boats and caravans.
They offer family suites, king rooms, and triple rooms. Pricing can be obtained by calling the location directly at 07 4124 5500.
Bay Hideaway Resort
This resort is only a 7-minute drive from Dundowran. The resort is popular due to its spacious apartments, private parking, private courtyards, kitchens, living areas, and choices of up to 3-bedroom villas.
The modern feel is a big appeal and the villas truly have a "home-away-from-home" feel to them that makes guests feel super comfortable.
It is nice to stay somewhere that is more like a home rather than having a "hotel" feel to them. The price point for this resort can be up to $160/night depending on the type of villa that is booked.
Big4 Hervey Bay Holiday Park
This holiday park is about a 12-minute drive from Dundowran. This particular lodging attracts those looking to have more of a camping experience with powered sites for caravans! Moreover, the location also caters to those wanting an indoor experience with ensuite cabin options as well.
There are even tent sites for those wanting to sleep under the stars! The park also features a swimming pool, bbq area, and tv/gaming room. This location truly makes lodging more of an experience rather than simply having a place to sleep!
The price points vary depending on what is being booked. Powered sites and tent sites are obviously less expensive than booking an ensuite cabin. All pricing information can be obtained by calling the park at 07 4128 1423.
These are the closest and more sought after lodging options when in the area! There are plenty more options a bit further east, however, those looking to stay near Dundowran and its beach area will find these options quite suitable!
Things To Do In Dundowran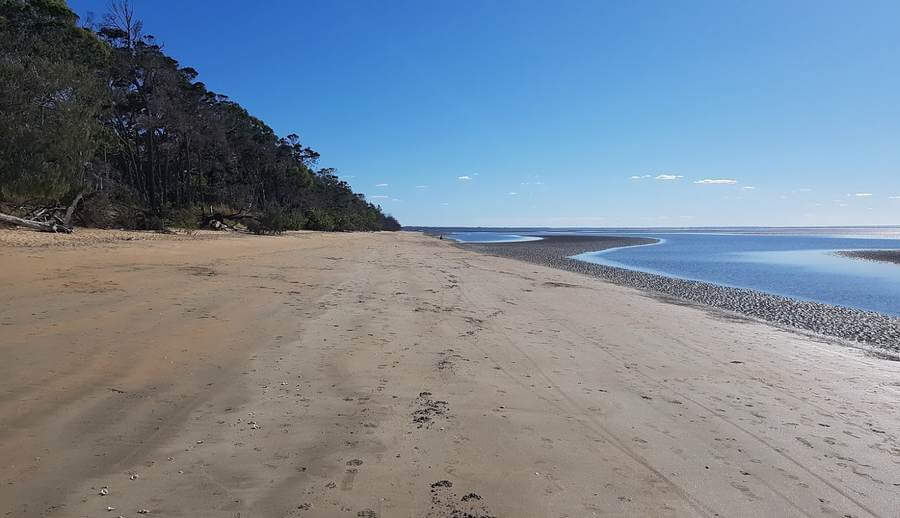 Small towns, villages, or cities often get a reputation of not having much to do. While that can be true in some cases, people tend to enjoy the overall peaceful environment!
Even still, there are things to do within the area (or nearby in neighbouring towns!). Below are the top things to do while in the area!
Head To The Beach For A Swim Or Walk
The beach proves to be the biggest attraction in the area. Fishing and swimming are the most popular activities on the beach.
However, simply taking a stroll at low tide among the flats, find some seashells while soaking in the overall beauty is another great way to experience the beach! Visitors to the beach have also been known to bring along their kayaks as well.
Try Out A Nearby Restaurant
We all love to eat! Trying new foods is a journey for some people and Australia certainly has lots of interesting eateries to consider. In this particular area, a popular choice is the Arkarra Gardens Cafe Restaurant.
This location offers its guests a tropical surrounding and exceptional experience. The food ranges from classic brekkie options to more upscale food choices like salmon entrees and calamari salads. There is a literal taste for everyone! The restaurant is only about 5-minutes from the heart of Dundowran!
Check out the Vernon State Forest –
The Vernon State Forest

is an exceptional natural area and it is only a 20-minute drive from Dundowran. The forest has a variety of walking tracks and biking tracks.
It is known for its eucalyptus woodlands and stark forest beauty. While no camping or fires are allowed at the forest, guests can still partake in photography and exercising throughout the woodlands.
It welcomes dogs as well (only on a leash) provided that the owners clean up after them, as with any outdoor areas. The forest is great for those looking to get outdoors and see some of the naturalistic beauty in the area!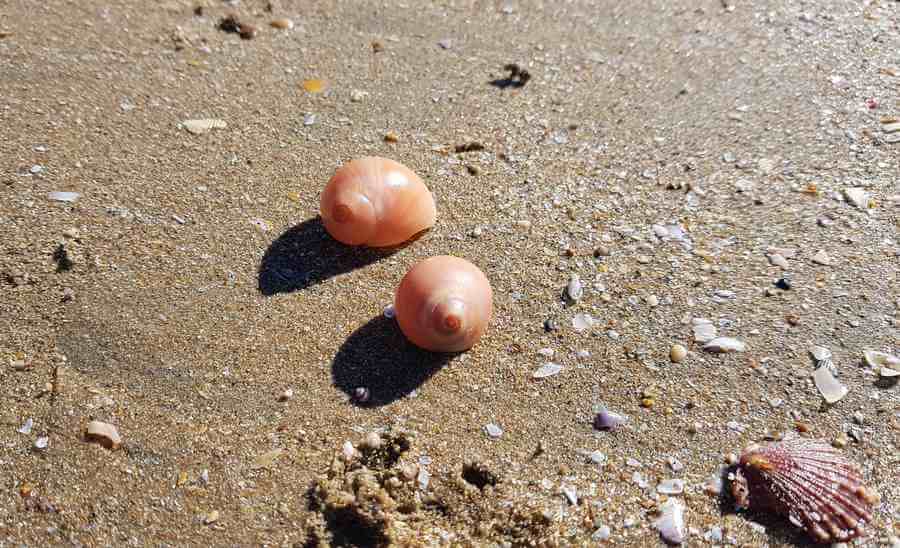 Go Shopping At The Shopping Centre
The Eli Waters Shopping Centre is full of local speciality shops, grocers, and even a Woolworths Supermarket. Those who enjoy checking out local shopping spots will find the centre to be the perfect destination!
It is a short 7-minute drive from Dundowran to the centre and will surely encompass someone's entire day!
Dundowran proves to be a quiet town within the Hervey Bay area, however, its beach area and surroundings are truly remarkable! This town, along with others in the bay area, prove that small coastal cities and towns can be a great source of beauty and entertainment!
Resource Links To Products We Use And Recommend
More Pages On Hervey Bay
link to Sunset Cruise In The Great Sandy Marine Park
The Sunset Cruise Great Sandy Marine Park has a lot to offer, from stunning scenery to a range of wildlife and marine life. Here are some of the things you can expect to experience on a sunset cruise...
link to Is Hervey Bay Full Of Old People?
Hervey Bay is a popular retirement destination and has a higher proportion of older residents than some other cities in Australia. However, it is important to note that Hervey Bay is a diverse...