Resorts are popular accommodation in places in Australia where there is plenty to explore and see within nature!
When considering accommodation, knowing some great choices is extremely helpful. This is especially true in the Hervey Bay area where there is an abundance of choices.
Resorts are known for their ability to create spaces that provide atmosphere and comfort. This truly sets them apart from other lodging options.
Moreover, a resort's efforts for their customers can be really witnessed by the overall environment of the location.
Bay Hideaway Resort Location
Some people like camping and the great outdoors while others prefer to feel pampered, cool, and comfortable. Resorts are a great way to get that experience.
Bay Hideaway is possibly one of the greatest resorts offered in the Hervey Bay area as it is just as beautiful as the natural surroundings that are nearby.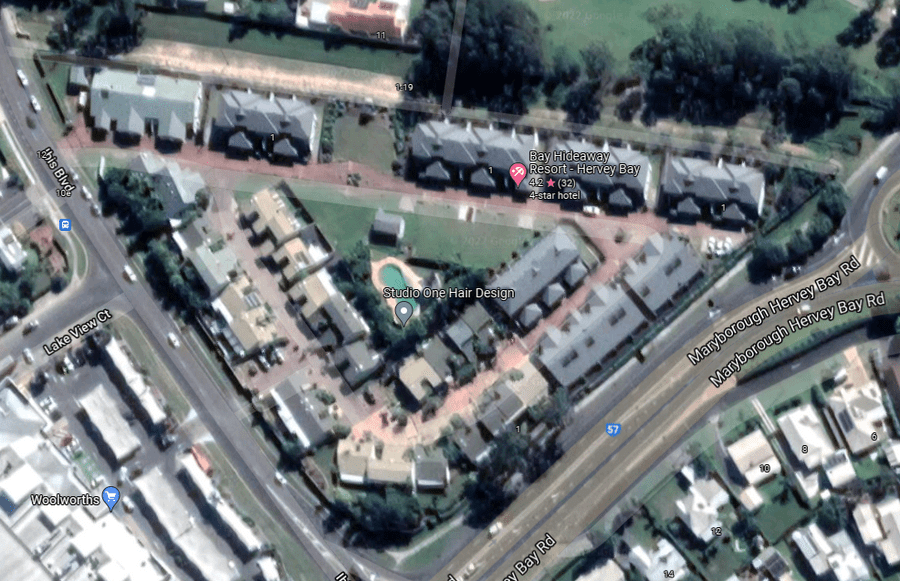 Description
Bay Hideaway offers self-contained apartments that truly do cater to that pampered and relaxing feel. The decor is modern and well-kept by staff.
These apartments feature private patios and private yards for guests to indulge in as well. These features make guests feel as though they have a vacation home, which is a fascinating experience!
It is stretched out on 1.2 hectares of land, making it extremely spacious and inviting.
Popular Facilities
Private patio and private yard areas – This is the biggest bonus to the apartments. The yards feature waterfalls that are simply tranquil and really add to the yard atmosphere.
22-metre saltwater pool – Surrounded by gorgeous gardens, this large pool is a huge hit with the guests at Bay Hideaway.
Hervey Bay Golf and Country Club – The resort sits right on the Hervey Bay Golf club and access are as easy as stepping right through the resort's gate! Those who love golf will find this a wonderful amenity perk for the resort.
Complimentary cable television – Most hotels, motels and resorts in Australia only feature Foxtel, a 6-channel offering. Bay Hideaway gives guests an additional 23 channels!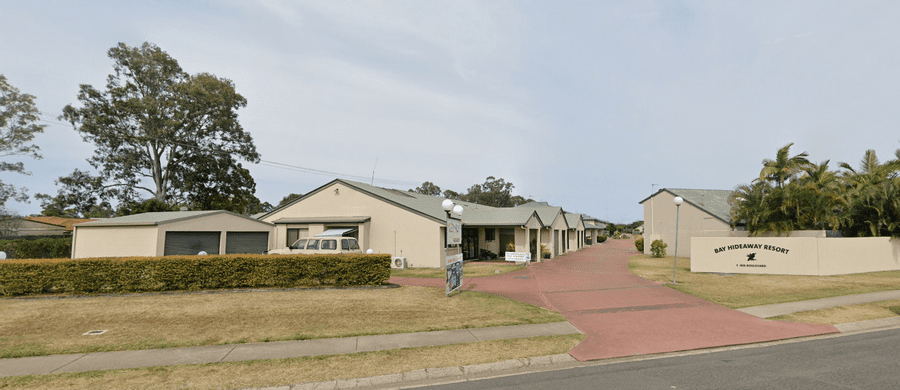 Rating
Bay Hideaway proudly has a double star rating for their resort, which is truly exceptional! Star ratings are given to hotels, etc. based on their ability to provide ample quality amenities that make guests not only feel indulgent but relaxed.
This resort has a 4 star and 4 1/2 star rating and takes extreme pride in ensuring their guests are well taken care of.
Between the modern rooms, closeness to the golf club, and overall beauty of the location, the stars are well deserved!
Room Types
These self-contained rooms are brightly lit and stylish to fit anyone's tastes. There are 64 villa apartments on this large resort that come in 1, 2, or 3 bedrooms.
All the villas have large bathrooms, living room spaces, and elegant kitchens. The 1 and 2 bedroom spaces have queen or single bed choices and still feel extravagant even with only 1 or 2 bedrooms in them.
The 2 and 3 bedroom villas are absolutely luxurious and feature a 6 seating spa with its own room connected right to the master bedroom as well as a private pool.
These chic and comfortable rooms are perfect for people with any size party; families, singles, couples, etc. will find it comfortable and inviting.
The prices for the rooms are anywhere between $95 to $175 (based on a 7-night booking). These prices are subject to change due to short notice, longer stays, or peak seasons. No matter what, the luxury at these villas is totally worth any price!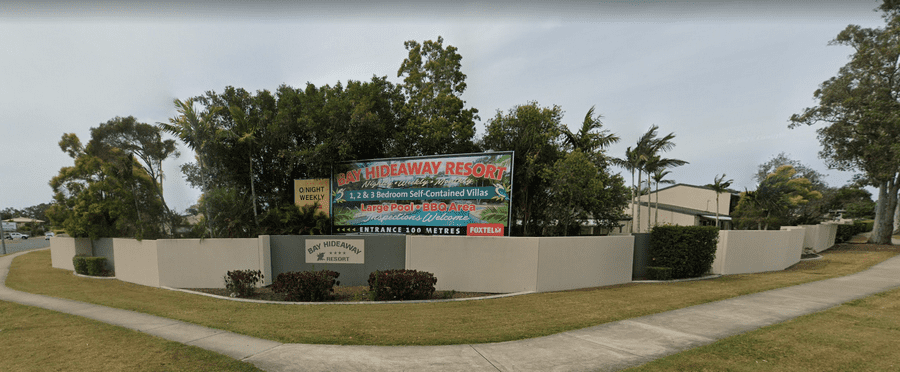 Surroundings and Location
The address and contact information for Bay Hideaway Resort is as follows:
1 Ibis Boulevard
Pialba Hervey Bay, QLD 4655
Phone 1800 010 679
The golf course right at the doorstep is obviously one of the biggest surrounding attractions. However, this resort has some other key places to visit as well.
The beach is not far off for those looking for sand and sun fun. This even includes guided fishing tours for those looking for a great catch! Moreover, the area is known as the whale-watching capital of the world due to humpback whales migrating to the calming waters after July.
Access to Fraser Island, one of the most beautiful natural sand islands in the world, is right around the corner. The area also has the best views of the Great Barrier Reef from the notorious Lady Elliot Island!
From wonderful accommodation to the best views of the Australian wilderness, Hervey Bay has it all!
Facilities (Other than the popular ones!)
Large covered bbq area with outdoor seating
Small pebble beach near the 22-metre pool
Extra parking for multiple vehicles and boats (must apply)
Check-In and Check-Out Times
Bay Hideaway Resort has a check-in time of 1 pm and a check-out time of 10 am.
Those who love golf and the beauty of Australia's Hervey Bay will find the Bay Hideaway a more than a satisfying place to stay!
Resource Links To Products We Use And Recommend
More Recommendations For Accommodation
link to Discovery Parks Fraser Street Hervey Bay
On the Fraser Coast, Hervey Bay is an oasis of the best natural world the area has to offer. Just across the way from Fraser Island, you will also find beautiful botanical gardens, a stunning...
link to Caravan Parks Hervey Bay
One of the most iconic ways to experience Australia is by experiencing its beautiful natural surroundings. Because the country offers an abundance of stunning landscapes from coast to coast, caravan...