Australia is one of the most fascinating countries in the world with its exotic wildlife, beautiful beaches, and overall gorgeous landscapes. A truly favoured part of the country is the state of Queensland which is brimming with seaside villages and towns, islands, etc.
At first glance, some of the smaller towns may not seem like much, however, in most cases, they are an idyllic chunk of the state that is remarkable to visit. This is particularly true for Craignish, a small suburb of the Hervey Bay area.
Where Is Craignish Located
This suburb in the bay area is only about 17 kilometres squared, but it still is a great place to live or visit! With a small seaside town charm, Craignish truly offers its guests and residents a beautiful seaside view!
It is specifically tucked between Toogoom and Dundowran within the Fraser Coast Region of the bay area (the part of the eastern coastline that faces Fraser Island).
Craignish Beach
Hervey Bay is known for its beaches and foreshore beach areas. This is due to the waters being temperate, pristine, and generally calm. For certain areas like Craignish, instead of a beach area, there are small foreshore beach areas which still fun to explore.
While there isn't a direct beach, this town is not far from Dundowran Beach and Toogoom Beach. These are the two best beach areas to visit when in the area.
Dundowran Beach is about 7-minutes away and offers some great swimming conditions at high tide

. It should be noted that because this beach a river and creek mouth area, caution should be taken while near those areas.
Surfers can take advantage of low waves that roll into the main beach as well. Fishing is extremely popular near the river and creek mouth areas.
Toogoom Beach is about 5-minutes away and offers three small developed beach areas for guests to explore. Like the Dundowran Beach area, there are river and creek mouth areas that should be avoided while swimming.
Otherwise, swimming at high tide is possible as well as some light surfing. Fishing is also encouraged around the creek mouth areas like Dundowran Beach.
Both of these beach areas are considered unpatrolled, so safety should always come first when visiting. Staying alert for everyone's safety at these beaches is critical. No matter what, they are not too far from the Craignish area and the best nearby beach areas to visit!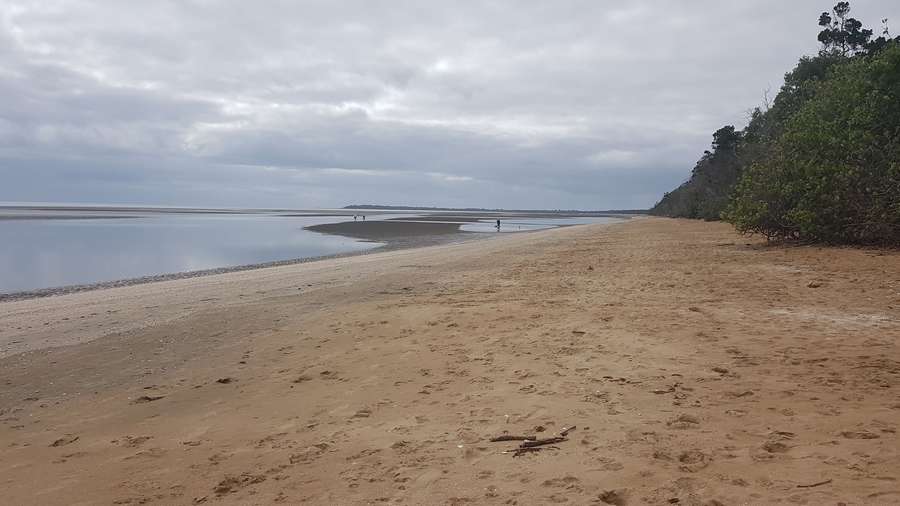 Craignish Golf Club
Golfing in Australia is a great pastime and hobby for some people. Craignish's golf club is well known and liked by its residents. As expressed before, it is beautiful and fun to tee off on! Moreover, it is an affordable way to enjoy the greens, either by membership or paying for a game of golf individually.
The biggest thing that this charming town is known for is its golf club. The golf club is called the Fraser Lakes Golf Club and is located off of Castles Rd. The club is privately owned and strives to give guests and members a great golfing experience.
With gum trees lining the course and the rolling greens of the course itself, it is a beaut to visit. Moreover, the course at the golf club is considered one of the more challenging courses in the area. This is truly exciting for guests or members who enjoy a bit of a challenge to their golf game.
The golf course offers a traditional 18 hole experience, however, guests have the options of only 9 holes as well. 9 hole golf runs about $18 and 18 hole golfing runs about $25. Everyone also gets a free burger with their purchase of a game of golf!
The club also features various competitions for a chance to win medals. Any information regarding the competitions should be obtained directly from the golf club for the most up-to-date information.
Memberships for the golf club are priced around $435 a year. Having a membership makes guests feel more exclusive and allows access to certain competitions.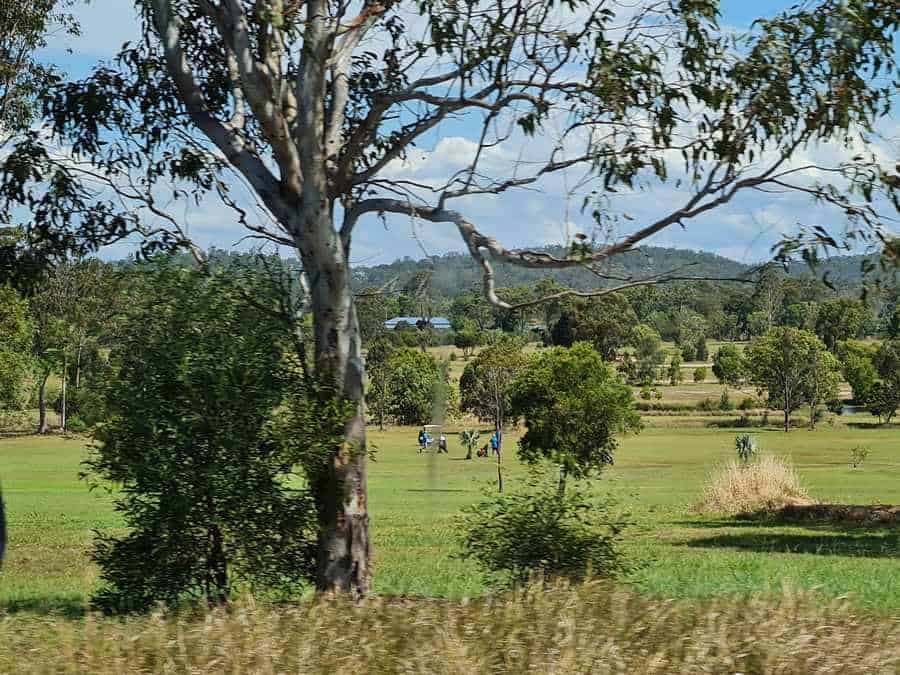 Living In Craignish
Living in the area is certainly appealing to people who enjoy a calm atmosphere and access to various things in their surroundings. This can include grocery stores, entertainment, etc.
Within this area, some of these things are accessible by visiting other neighbouring towns that are within driving distance. Among having access to the basic necessities of life, it is important to know if the housing and cost of living are appropriate for someone's budget.
In terms of housing within the area, there are more rural feeling areas within the town. Moreover, this town is known for not having sandflies, which can be an issue in other parts of the bay area.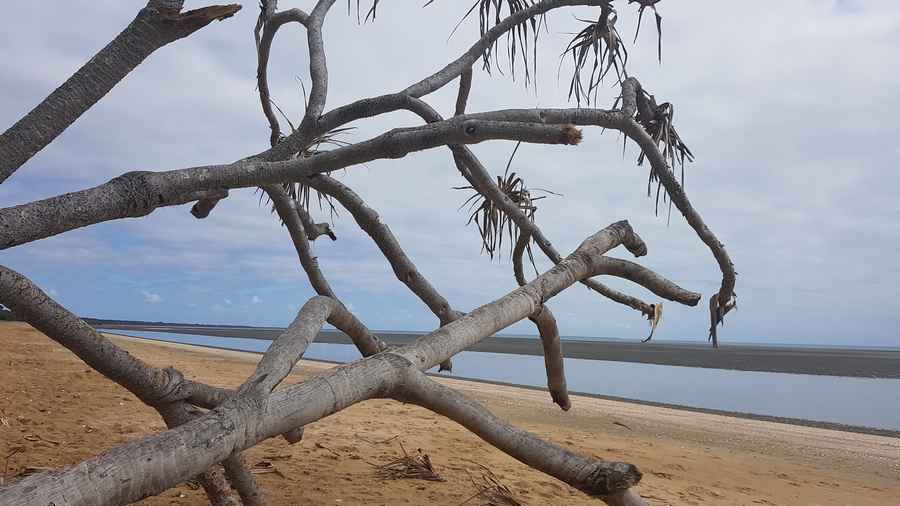 The estimated stats for living in the area are projected as over 80% owning their home with only about 15% renting. The age range for the area is said to be between 40 and 60 with a population over 1,800.
Most houses for sale in the area are said to be 3-4 bedroom homes with a price range of about $425k to $550k. This seems a bit steep, but for those who can afford it, it is well worth the investment.
While more people own their homes over renting, the option to rent is still out there. Recorded data suggests that the rental of a 4-bedroom, 2-bathroom home can range somewhere around $650/week.
These prices are subject to change based on the rental agreement and specific house location. But the important thing is that renting a home in the area is possible and depending on people's budget, it can be affordable for some people.
With the nearby beaches, fishing is a great activity to partake in. While fishing and heading to the local beaches are great ways to experience this town, there are other great reasons for living in Craignish. Below are the other things that make this town a great one to consider living in!
Reasons To Live In Craignish
Eli Waters Shopping Centre Near By
Eli Waters Shopping Centre is a hub of great shops, grocery options etc. It is only about 10 minutes from Craignish (via the Pialba Burrum Heads Rd)! This shopping centre is known for its Woolworths Supermarket, Brumbys, and close to 20 other unique shops to check out.
Moreover, the centre offers visitors a chance to eat delicious foods (like Indian or Japanese) or even get fresh food from butchers, etc.
Best Parks To Visit In Craignish
Whiting Park specifically gives access to a small beach area. It is said to have a sheltered BBQ area and possibly welcomes dogs. Another great local park includes the O'Regan Conservation Park. This park is highly protected of its natural elements but it is a real treat to visit its waters and go for a relaxing walk!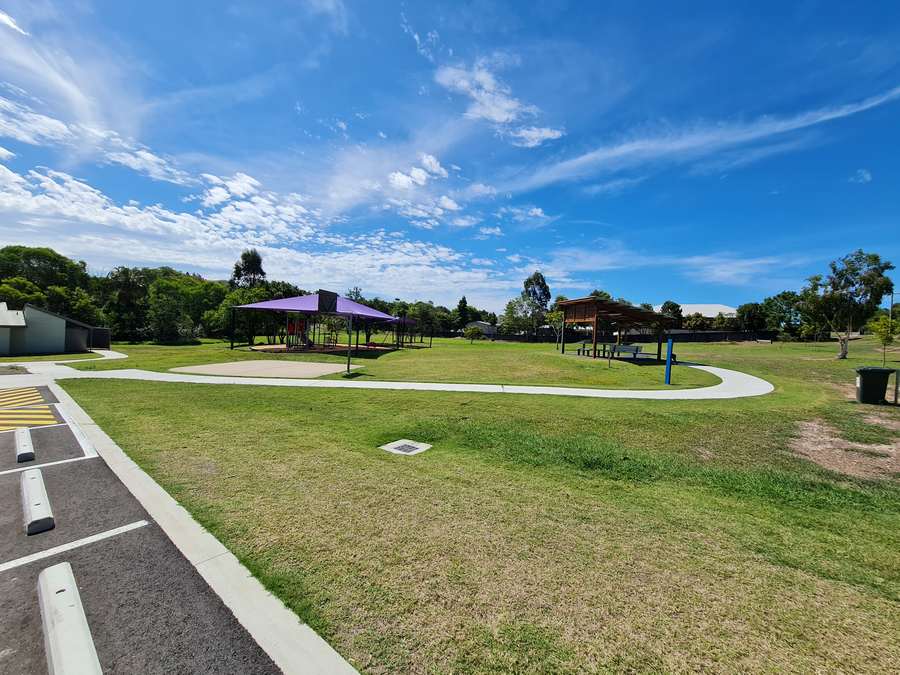 Perfect Weather All Year Round
Living in Craignish means enjoying pretty decent weather! The average temperatures range between 21 to 30 degrees throughout the year. The warmest months are considered to be November through February and the coldest months are generally June and July.
Much like the Hervey Bay area itself, the weather is desirable for its guests and residents! When it comes to rain, there is some rainfall throughout the year, but never really exceeding more than 30mm at any given time.
This reflects the average and it is possible to experience more or less rain depending on what mother nature decides to do!
With nice homes among a rural feeling area that includes access to beach fronts, shopping, etc Craignish is a luxurious way to enjoy a laidback environment!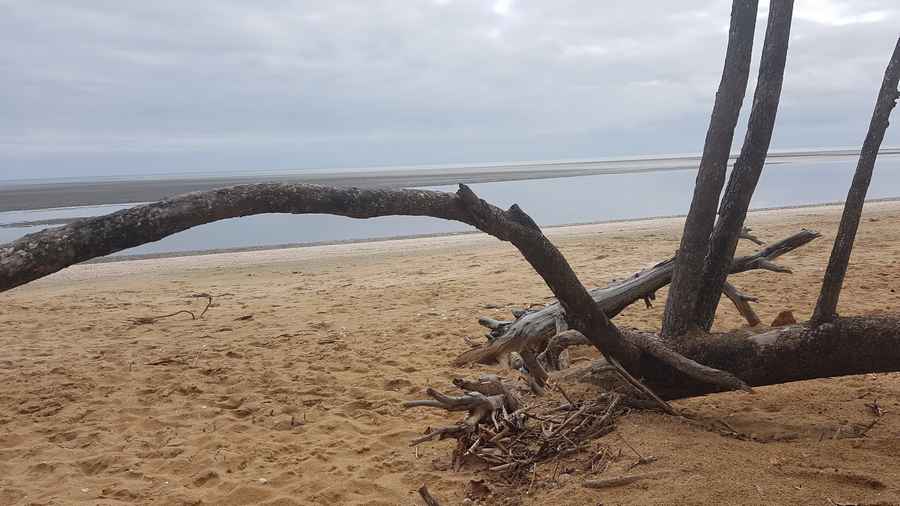 Craignish Accommodation
For those looking to just visit the Craignish area instead of living there, there are some accommodation options to consider. The town is relatively small compared to other parts of Hervey Bay so there isn't too much directly available in the town itself.
There is the Craignish Country Club Hotel, which is associated with the golf course. Despite the term "hotel" being in its name, the country club is mostly known for its pub food and pokie machines. Any additional information on lodging should be obtained by calling the country club at 07 4128 7186.
In terms of finding lodging close to Craignish, the surrounding areas have some options to consider. Below are the choices for lodging that are not too far from this charming town!
Nearby Accommodation At Craignish
Pialba Motor Inn
This location is approximately an 11-minute drive from Craignish. It offers guests tropical garden surroundings, comfortable rooms, and an outdoor pool. Moreover, the location features a hot tub as well!
Prices are about $80/night depending on where the booking is placed, time of booking, and the specific room that is requested. The room choices include deluxe rooms, standard rooms, family suites, or family rooms.
Comfort Inn On Main
Another great choice in the Pialba area, the Comfort Inn On Main is about a 14-minute drive from Craignish. This location has a swimming pool, terrace and basic facilities like tea and coffee makers.
It has modern rooms and is operated by the RSL. Pricing requires a quote, but reviews rave about the cleanliness, overall location, and proximity to the beach areas.
Serenity Caravan Park
In Toogoom, about 8-minutes away from Craignish is the Serenity Caravan Park

. Caravan parks are really popular throughout Australia as they let guests enjoy a bit of fresh air compared to being cooped up in a hotel environment.
This particular caravan park doesn't have a website, but Google reviews are pretty positive with most people commenting on the friendly service, shady areas, and overall amenities.
They appear to be dog friendly as well! For the most up-to-date information on the caravan park's availability or pricing, they can be contacted at 07 4218 0164.
These are just some of the more popular choices near Craignish. Other hotels, resorts, and caravan park choices exist a bit further east from the town in the Urangan area, etc.
These all tend to be about 20 to 30 minutes away and offer a wide array of amenities and price points to suit anyone's needs. These three choices are for those looking to stay a bit closer to the Craignish town itself!
Craignish might be a little smaller than other areas of Queensland, but it just another charming town in the Hervey Bay suburb group! From living there to visiting there, it does have a lot of beauty to soak up as well as access to shopping and much more!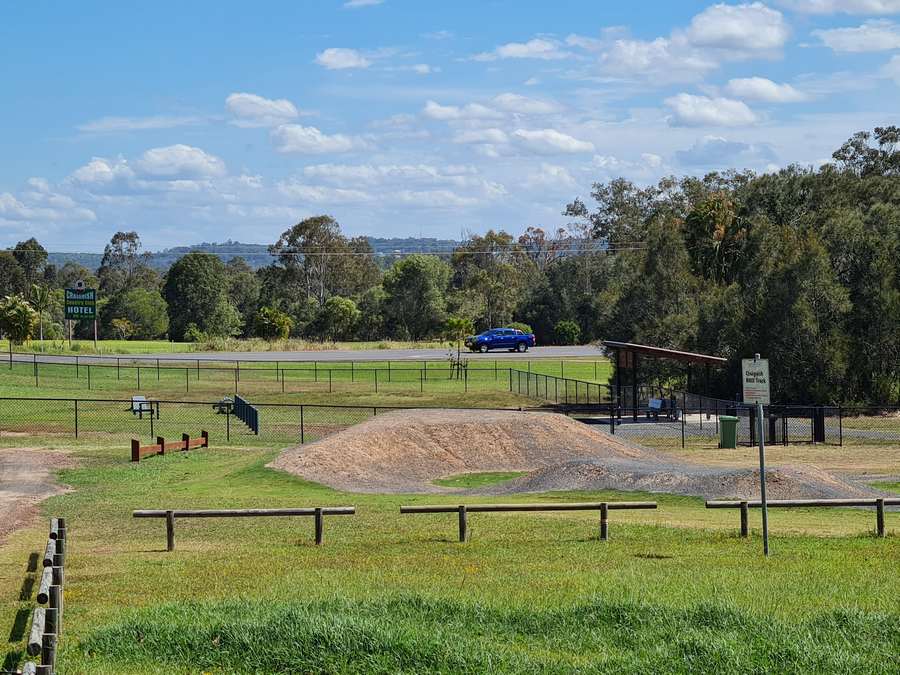 Resource Links To Products We Use And Recommend
More Pages On Hervey Bay
link to Sunset Cruise In The Great Sandy Marine Park
The Sunset Cruise Great Sandy Marine Park has a lot to offer, from stunning scenery to a range of wildlife and marine life. Here are some of the things you can expect to experience on a sunset cruise...
link to Is Hervey Bay Full Of Old People?
Hervey Bay is a popular retirement destination and has a higher proportion of older residents than some other cities in Australia. However, it is important to note that Hervey Bay is a diverse...