The Hervey Bay area in Queensland, Australia is a treasure cove for thrill-seekers. From tropical islands, historical sites, fishing and fishing charters, jet skiing and other water sports, to guided boat tours, there is simply a lot to do.
When headed out to the area to explore, having proper accommodation is truly important. The accommodation should be a place to relax and unwind. Hervey Bay is full of great places to consider and knowing what some of those places have to offer.
Motor Inn At Hervey Bay
How relaxing certain lodging is can really showcase its ability to be exceptional lodging. This typically includes specific facilities that set it above and beyond other locations.
Moreover, does it feel as comfortable as home? This inn strives to create that exact environment for its guests.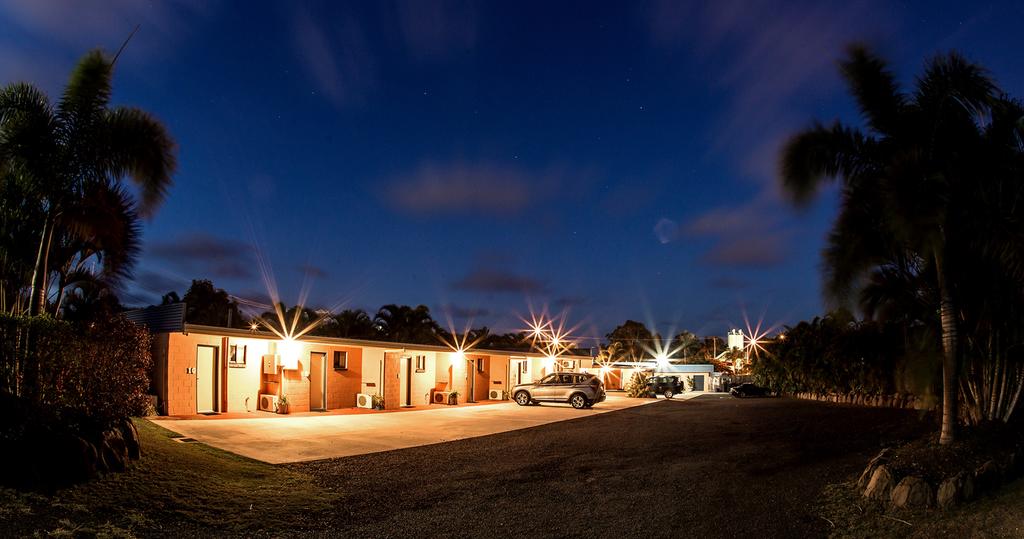 Description
While the inn is only one storey tall, it delivers modern-looking rooms and grounds enclosed with tropical gardens. The tropical garden surroundings will give guests the feeling of being on an island while still on the mainland!
Each room at this location comes with its own private patio facing into the tropical garden area so the views are simply stunning.
Popular Facilities
Ratings
Almost all hotels, resorts, etc come with an overall star rating that gives insight into the quality of their facilities. Most places will fall somewhere between 3 to 5 stars, 5 stars being the absolute top-tiered rating.
This inn is rated 3.5 stars which means it provides just enough ample facilities. There are some really nice 3 and 3.5-star hotels out there and this inn is no exception.
Another approach to rating a location is through guest ratings. Guest ratings should always be viewed with common sense in mind.
While everyone's experience is a bit different, guest reviews can be helpful. Google users rate this location 4.4 out of 5 stars with 59 reviews. Most users complement the location's clean rooms and overall customer service.
Room Types
The rooms at the Pialba Motor Inn come in 8 different choices: Corporate Deluxe, Deluxe Queen Suite, Deluxe Twin Share, Family Suite, Deluxe Quad Share, Large Family Suite, 2-Bedroom Unit, and 4-Bedroom Holiday House.
All the rooms have private patios facing the tropical gardens and private parking right outside of their entrances.
The colours range from whites and reds to whites and browns, but all rooms and the 2-bedroom unit have modern-looking decor that really brightens up all the spaces.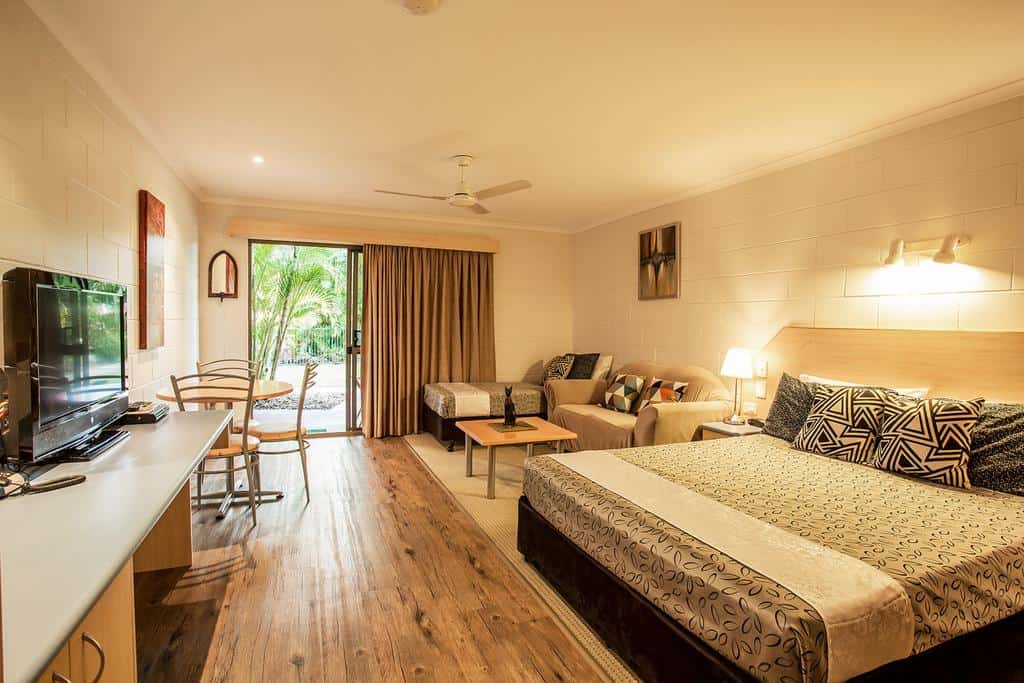 The 4-Bedroom Holiday House can fit up to 10 guests and is a fully self-contained house with a full kitchen, lounge room area, 4 bedrooms, washer and dryer facilities to make any holiday feel like home.
Moreover, it is right next door to the motel area, so linens are easily accessible. The 2-bedroom unit has a kitchenette and cozy bedrooms complete with televisions and DVD players.
The prices for the room types are listed below. The prices are based on one night's stay and are subject to change due to peak season or changes in conditions.
Deluxe Queen Suite – $110
Large Family Suite – $150
4-Bedroom Holiday House – $300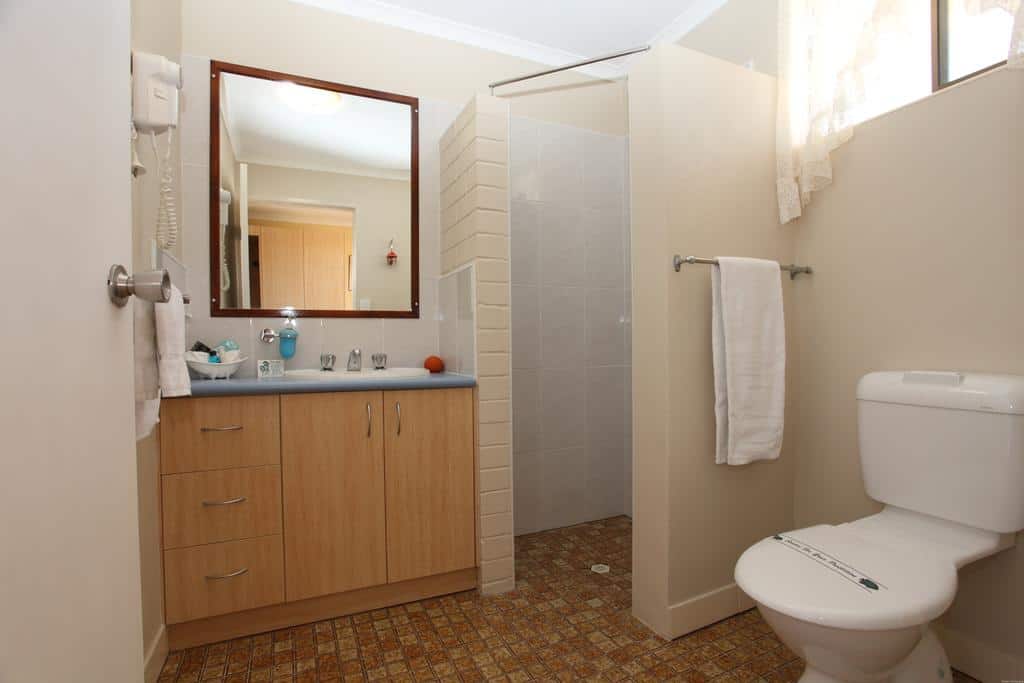 Surroundings and Location
The address and contact information for the Pialba Motor Inn is as follows:
29 Boat Harbour Dr
Urraween, QLD 4655
Phone 07 4128 1911
The accommodation is close to all things that make Hervey Bay special including its whale watching tours, Fraser Island tours, fishing, etc.
Moreover, the location is near the Hervey Bay Golf Club, Great Sandy Straits Marina just to name a few.
Its also only about 4.5km away from the Hervey Bay Historical Village and Museum which is known for its preservation of artifacts from the Hervey Bay area during settlement times.
Facilities (Other than the popular ones!)
Check-In and Check-Out
Check-in is 2 pm and check-out is at 10 am.
For those looking for budget-friendly chic motel rooms, the Pialba Motor Inn really goes above and beyond. Even more so, its 4-Bedroom Holiday House is what sets it apart from other lodging options in the Hervey Bay area.
Whether it is a nice hotel room or a self-contained house or room, this place is ideal!
Resource Links To Products We Use And Recommend
More Recommendations For Accommodation
link to Discovery Parks Fraser Street Hervey Bay
On the Fraser Coast, Hervey Bay is an oasis of the best natural world the area has to offer. Just across the way from Fraser Island, you will also find beautiful botanical gardens, a stunning...
link to Caravan Parks Hervey Bay
One of the most iconic ways to experience Australia is by experiencing its beautiful natural surroundings. Because the country offers an abundance of stunning landscapes from coast to coast, caravan...