Nighttime is considered to be the most dangerous time of the day, and it is generally advised against walking alone at that time. Brisbane is the third-largest city in Australia and a popular tourist spot, which makes people wonder, "Is Brisbane safe at night?"
Most of Brisbane is pretty safe at night. However, in areas like Fortitude Valley, you should be very careful and alert. This is due to the population and nightlife activity. Brisbane is the safest major city on Australia's east coast, with residents who are concerned about everyone's safety.
There's a lot to like about this vibrant city, especially how safe it is compared to other major cities. Who wouldn't want to visit such a gorgeous location without worrying about a serial killer on the loose? Learn more about why the city is considered safe, the factors that make it possible, and more in the following sections!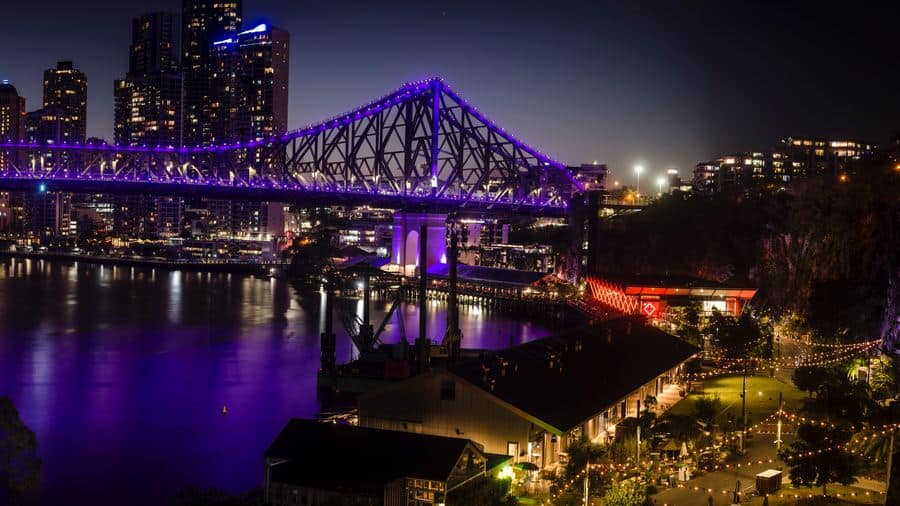 Is Brisbane City Really Safe?
Brisbane is regarded as one of the world's safest large cities. It is not uncommon to find rampant crime in a large city; it is almost a side effect of the city's size. This is probably because, in a small town, it's a case of "everyone knows everyone", being their greatest advantage.
People in big cities, on the other hand, are used to seeing strangers and unfamiliar faces, so they may be less wary of them.
Although Brisbane has a population of over 2 million people, it retains a small-town atmosphere in which everyone knows everyone in some way. People in different suburbs often have friends in common, even though the Brown Snake acts as a natural boundary between them.
Fun Fact: The Brisbane River is called the Brown Snake because of its brown colour, which is partly due to the sand underneath and the way it winds in the middle of the city like a snake. It is the same length as the Thames River in London.
What Makes Brisbane A Safe City?
In recent years, Brisbane has shown itself to be very progressive in many areas. It is the third-largest city in the world and the capital city of Queensland. It is home to a diverse range of wildlife as well as parks, beaches, and plains.
The weather in Brisbane is said to be pleasant throughout the entire year, with persistent blue skies, much better than in Sydney and Melbourne.
Apart from its weather and natural beauty, Brisbane is a great city for business because its people have the willingness to collaborate on various projects, bring innovative ideas to life, and build its economy to glory.
This is why Brisbane is one of the fastest-growing cities in the world and a beacon for people from all walks of life, including serious, business-minded individuals.
The city's progress can be attributed to the city's citizens' intentionality. This is another reason why the city is considered to be safe.
It's clear that the residents and city council are passionate about their community and what can be done to make it better. Let us look at the reasons why Brisbane is regarded as safe: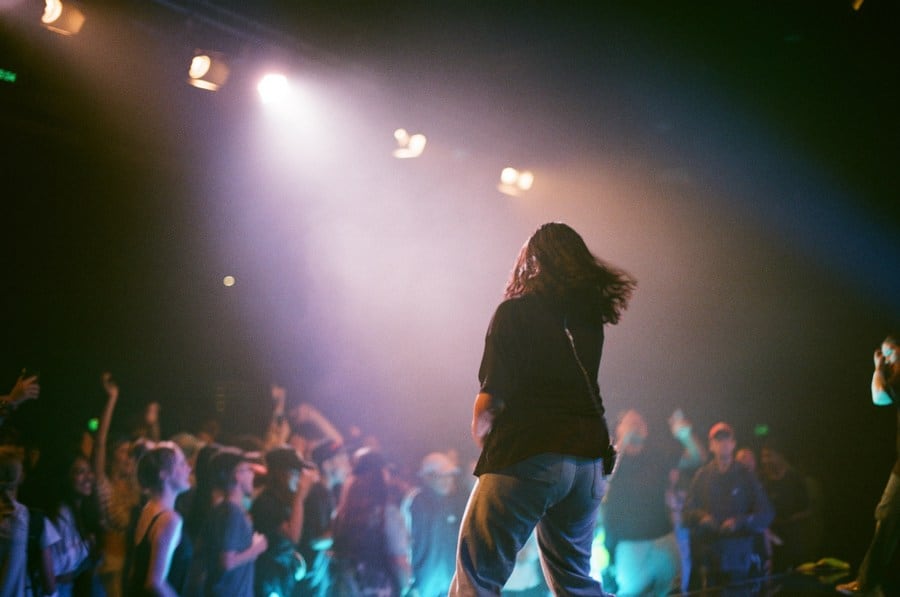 The Community
This city's residents are incredibly welcoming and friendly, especially to strangers, which contributes to the safety of their community.
Because Brisbane has such a diverse culture, a newcomer or tourist would have no trouble getting along with a local. They make an effort to be friendly and welcoming at all times, giving newcomers and visitors a sense of belonging and community.
Brisbane residents will even hire private security to patrol the area and help catch criminals before the police arrive. There are also some neighbourhood watch groups available and actively seeking new members.
Apart from the regular day-to-day citizens, the Brisbane City Council recognizes the paramount role they play in the safety of locals and foreigners alike. They have a brochure called "Staying Safe in Brisbane" and videos on how to stay safe in Brisbane city at night and during the day. Their website

also has a number of other helpful resources.
Brisbane City Council also has a working plan to reduce homelessness, which is a ravaging problem in all parts of the world. The goal of this program is to help the homeless by providing them with the tools they need to live a better, more productive life.
The City Plan
Brisbane is a well-planned city that allows its residents to travel by foot. Travelling is made easier, however, by using public transportation. The available public transportation options include taxis, buses, city bikes, trains, and ferries.
If you need to travel further than your legs can carry you, these other modes of transportation are always available. Their availability is useful in emergency situations and other similar situations.
Standard of Living
Brisbane's residents enjoy a high standard of living that is reasonably priced. This means that housing and other amenities are affordable to all. As a result of the expansion of businesses and influx of investors, the city's residents have access to job opportunities. Typically, the absence of these factors is the cause of crime in major cities.
People are happier when they have what they need and don't feel like they're missing out. Furthermore, the rate of crime significantly decreases when people are gainfully employed or content with their lives.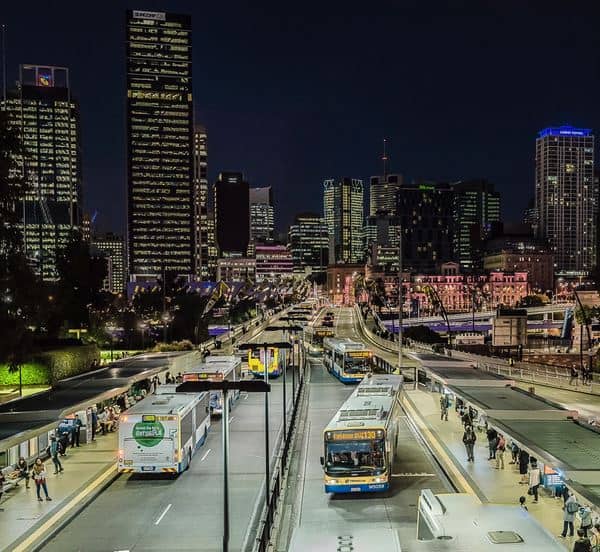 Brisbane's Safest And Most Dangerous Suburbs
There is no place that is completely devoid of crime or 100% safe. However, some places are safer than others. In Brisbane, a city that in the general sense is considered safe, there are some suburbs that are safer than others out of the 190 suburbs in the vicinity.
The reasons for this disparity in safety rates in these suburbs vary. In general, safer suburbs have basic amenities such as schools, restaurants, stores, and a public transportation system.
They also have parks and other recreational facilities, high-income residents, a strong community bond, affordable housing, and job opportunities.
However, even suburbs that are considered unsafe will have residents who cannot be classified in the same category financially. Crime in these places is a symptom of a lack of access to basic necessities and wants.
It's important to note that Brisbane's overall rise in popularity has caused a lot of things, like housing costs, to go up, which may have led to a rise in crime.
The Safest Suburbs
According to Queensland Police reports, the safest suburbs in Brisbane are Kenmore Hills, Brookefield, Toowong, Auchenflower, Hillcrest, Chuwar, Karawatha, and Upper Kendron. It is safe to walk in these suburbs at any time of day, and other crimes such as break-ins are uncommon.
Some other suburbs are also great due to their housing affordability and livability. These communities include Cleveland, Forest Lakes, Redland Bay, North Lakes, and Dayboro, among others. The safest suburbs are usually on the western side of the Brisbane River.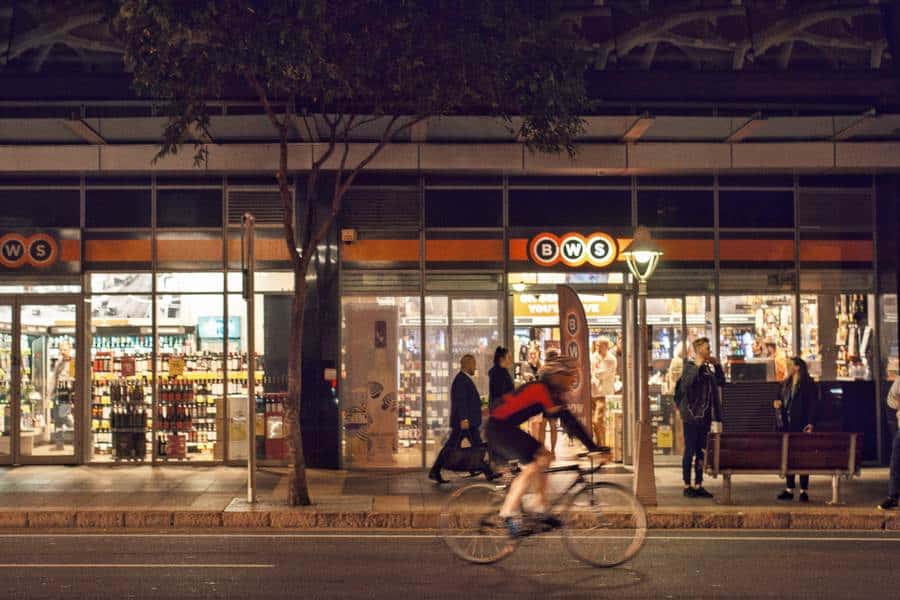 The Most Dangerous Suburbs
The southern side of the Brisbane River, in contrast to the western side, has a bad reputation for being safe for residents and visitors alike. Inala, Acacia Ridge, Dunwich, Moorooka, Dutton Park, Eight Mile Plains, Sunnyland, Doolandella, and MacGregor are among the suburbs with a greater risk of burglaries, thefts, and property damage.
Also, suburbs with vibrant nightlife and a high population density, such as the Central Business District (CBD) and Fortitude Valley, have the highest number of reported crimes. Robbery, assault, and property damage are examples of crimes rampant in this area.
Fortitude Valley is one of the best places to go out at night in Queensland. There are many clubs, bars, restaurants, and other places to have fun in this area.
This makes it a relatively dangerous place at night. During the day, however, the scene is completely different, with the boozehounds and party-goers replaced by business people.
How To Stay Safe At Night
Unpredictable factors can always arise and compromise a person's safety, regardless of how safe a specific location is deemed to be. Before considering or depending on external factors, it is best to first take the necessary precautions to ensure your safety. At least 50% of your safety is guaranteed if you do these things!
Do Not Walk Alone
When walking at night, it is best to walk in the company of others. This can be easily done when you are out with a friend or more. Stay with the group and don't wander off on your own. In a dangerous situation, two people can fight off an attacker faster and better than one. This is especially true if there is more than one assailant.
If you have to walk alone, it's best to stay away from dark streets and paths with lots of tall bushes. You must remain alert, which may entail putting your phone away, refraining from texting while walking, and removing your earphones.
Another method is to keep track of safe havens along the lonely road. It could be a grocery store or a coworker's residence.
When walking alone, do not act like a frightened child; walk with squared shoulders that convey confidence to both you and your attacker. Try to think outside the box. You could fake a phone call claiming that someone is coming to pick you up or something similar.
If you're going out to have a good time, try to avoid drinking as much as possible. When you're drunk, your judgment is impaired regardless of how little alcohol you've consumed. It's easy to mistake a foe for a friend, leading you to leave the safety of familiar surroundings.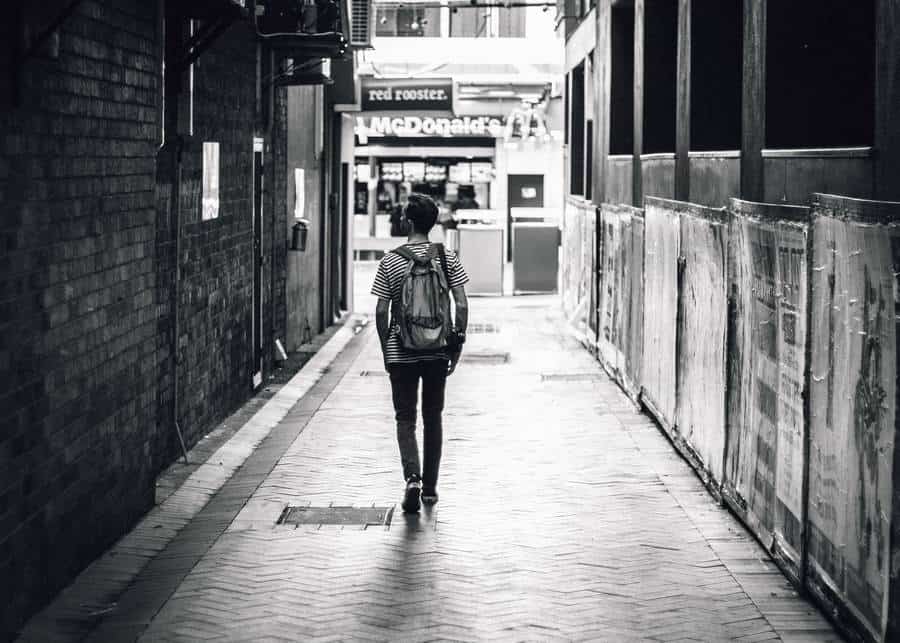 Communication Is Essential
Regardless of the time of the day, it's a good idea to let your roommate or family member know where you're going and when you'll be back. You should also keep this person up to date on any changes to your plans…
In a nighttime scenario, after your return time has passed, the roommate could stand outside the house or keep an eye out the windows to look out for you. So, if someone tries to hurt you close to your house, your roommate might hear or see you in time to help.
Always Have A Solid Plan In Place
Brisbane's nightlife is exciting and may cause you to let your guard down. However, with careful planning, you can have the most fun while remaining safe.
A lot can go into your planning, but the basics include having a charged phone on hand, a booked cab for travel or other means of transportation, a list of activities and an estimated time to spend on them.
What is the use of a dead phone? If you're in trouble, you cannot place a call to the authorities, use your phone's torch on an unlit street, or book a ride home. As a result, when you leave the house, your mobile device should always be fully charged.
Planning for your trip ahead of time will save you a lot of stress. You could book a ride in advance for the number of places you'd like to go. If you want to travel by ferry or train, you should be aware of their schedules as well as the nearest station to your destination. Additionally, the condition of each route should be considered.
People who travel with a specific destination in mind are more likely to be safe than those who travel without a specific plan.
It's easy to get caught up in the excitement of the weekend and lose track of what's really important, but making a list of places you want to see can help you cut through the noise and keep your priorities straight.
Your Instincts Are Right!
We all have natural warning signals that warn us when something doesn't seem quite right. The problem is that we either ignore them or are too distracted to notice them most of the time. If you are one of those who doubt their own intuitions, now is the time to change your ways.
Frequently Asked Questions
1. What Does "Brisvegas" Mean?
This word is a combination of Brisbane and Vegas. It might not be clear where the word came from, but it was used to describe Brisbane's lack of opulence in comparison to Vegas.
2. Is It True That Brisbane's Weather Is Always Bright And Sunny?
Contrary to what residents of Brisbane claim, the city's weather can be quite monstrous, with severe storms ruining their "perfect weather."
3. How Many Sunny Days Are Experienced In Brisbane?
Brisbane has on average 283 sunny days per year.
Final Words
Brisbane, as a city rising fast in the ranks of great places to live and visit, will be undergoing multiple transitions simultaneously. It is hoped that these changes will assist it in maintaining and improving its safety status. Your safety depends on you, so ensuring it is crucial.
Resource Links To Products We Use And Recommend
More Pages On Other Areas