The Gold Coast is a beautiful city; the coast has long stretches of beaches, many canals, waterways, rivers, and creeks. It is an angler's paradise, and if you are searching for the ever-elusive Jewfish, you will find them here, which brings us to a very important question; where are the best spots to find Jewfish on the Gold Coast?
Jewfish can be found in South Stradbroke Island, Tallebudgera Creek, and Pine Lake. In the winter, you can find Jewfish in Currumbin Beach and Palm Beach. The best places to fish for Jewfish are shallow reefs and deep holes, while the ideal time is when the tide changes at dusk or after dark.
So, if you are looking to catch some big Jewfish, you will find the best places to catch them listed below, as well as some helpful tips to ensure you have the catch of your life.
Best Places To Find Jewfish On the Gold Coast
The Gold Coast Seaway is excellent for catching Jewfish; you can go out on a boat and explore or catch them right from the beach. Check the sandbanks and holes, as many fish like hanging around them.
When trying to catch Jewfish, shallow reefs are the best areas to look for them. They can also be found at river bends and channels. Look for the right gutters when fishing from the beach.
You can catch Jewfish during the summer or winter; however, they tend to be easier to find at specific locations during the cold or hot months.
Catching Jewfish during the day is possible, but for the best fishing experience, it is recommended that you try to catch them when the tides change

at dusk or dawn.
There are many places on the Gold Coast where you can find Jewfish; however, they are not always easy to catch. In some places, they are more abundant than in others, so make sure to try one of the locations below if you are looking to catch a big one.
Here is a fun and informative YouTube video showing how to catch Jewfish around rock walls.
South Stradbroke Island
The Jumpinpin channel separates South Stradbroke island from North Stradbroke Island. Many tourists visit the island as there are a lot of campsites and abundant wildlife.
You can stay at North and South Currigee

, Couran Cove Island Resort, or the 1,800-hectare conservation park on the island. 
To catch Jewfish, you will have to search for them in the deep gutters, and you are much more likely to find them after a rainstorm.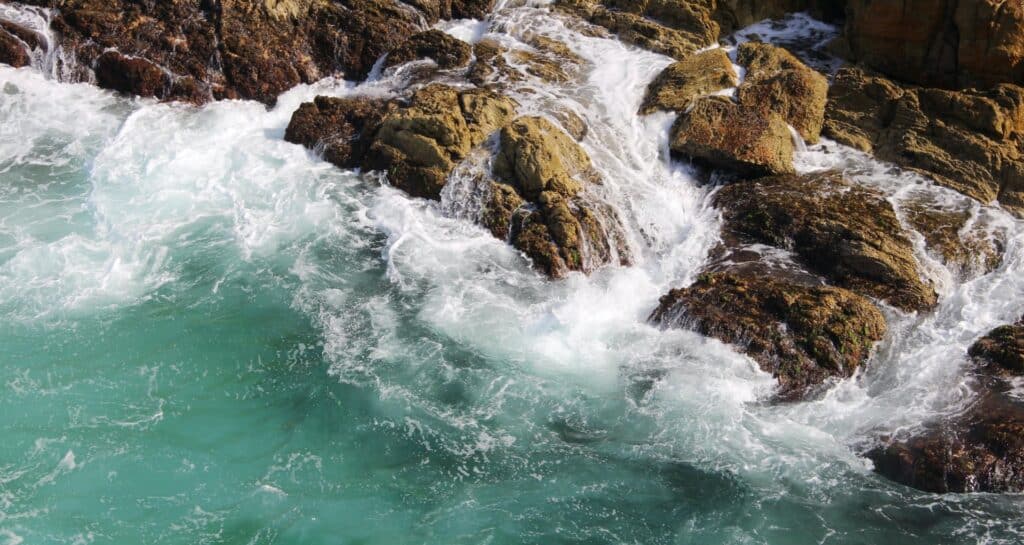 Currumbin Beach
Currumbin Beach

is stunning and known as one of Queensland's cleanest beaches. Surfers, as well as beachgoers looking to catch some rays, love this beach. And on top of its sheer beauty, it is the ideal place to catch Jewfish in the winter.
You can fish from the Currumbin Creek Estuary on cold winter nights, the best time being when the tide rises. You can also do some fishing from the rock wall on the beach at Currumbin Alley.
Palm Beach
Another great place to catch Jewfish in the winter is Palm Beach. It is situated between Currumbin Creek and Tallebudgera Creek

. Palm Beach is an excellent place to holiday as there are many unique places to stay, and the beach is gorgeous.
Some of the areas you can fish for Jewfish include:
Currumbin Creek
Currumbin Creek Bridge
Fishing on palm beach is a fantastic experience, and if you look in the right places, you are sure to find some Jewfish.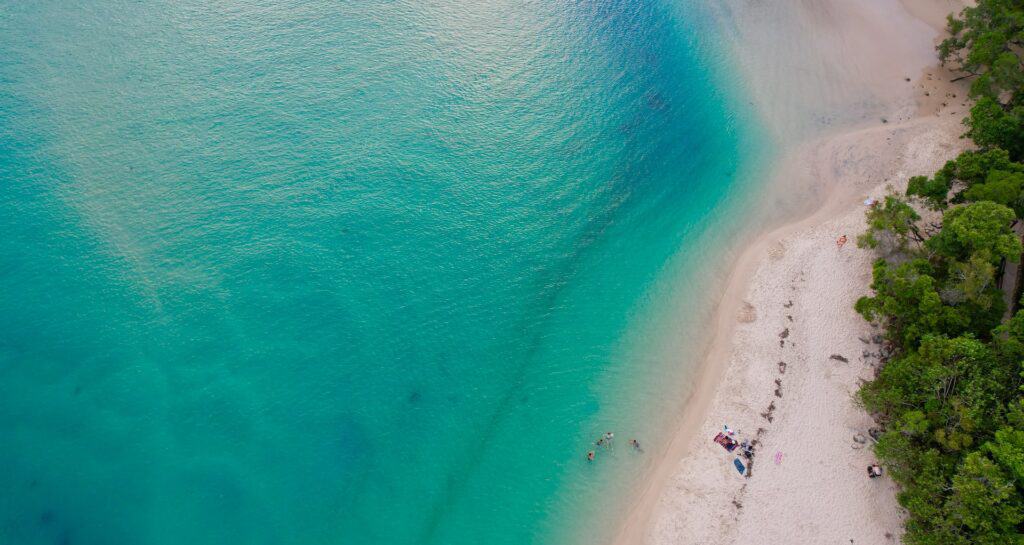 Tallebudgera Creek
Tallebudgera Creek is a fantastic place to fish as it has a vast canal system, and the water is mostly calm.
At Tallebudgera Creek, you can choose to fish on land or from a boat. If you didn't manage to find Jewfish in Palm Beach, you would definitely find them here. The river is 25km (16 miles) long, and the water is sparkling and full of fish.
Burleigh Head National Park

is on the other side of Tallebudgera Creek and is worth stopping at if you haven't been there. It is the perfect place to relax while trying to catch some big Jewfish at Tallebudgera Creek.
Kirra Reef
Kirra Reef is great for catching Jewfish all year round. You can catch them from the beach as they tend to gather around the coral reefs, making life much easier as you won't need a boat.
If you are fishing at Kirra Reef and you are up for an adventure, it is a fantastic place to do some scuba diving. You will not only be able to catch Jewfish, but you will also be able to see octopuses, flatworms, and blind sharks.
Pine Lake
In Pine Lake, you can fish to your heart's desire from the secluded bays or from the dock where you can take in the beauty of the open waters. Catching Jewfish at Pine Lake is possible, but they are not abundant here, so it will only happen occasionally.
Jumpinpin
Jumpinpin is a huge channel that separates South Stradbroke Island from the mainland. It is a great spot for fishing, and you will be able to catch Jewfish here.
The channel has strong tidal waves though, and the water is deep, so do not try to swim here as you will be swept away.
Tweed River
The Tweed River is a fantastic place to fish for Jewfish. The water is deep, with strong currents, but the fishing is amazing.
Both the north and south ends of the river are great for fishing, and you will surely catch some Jewfish.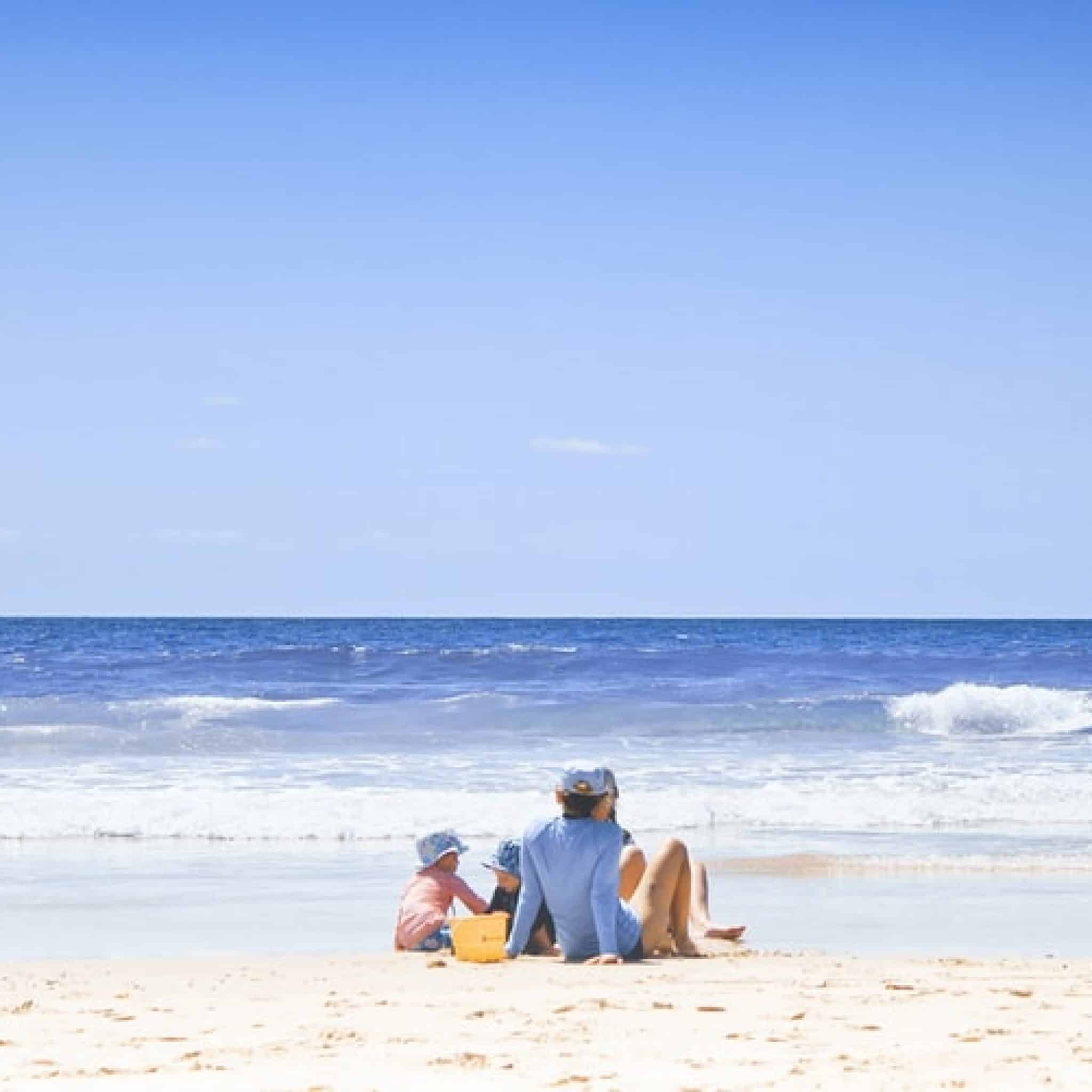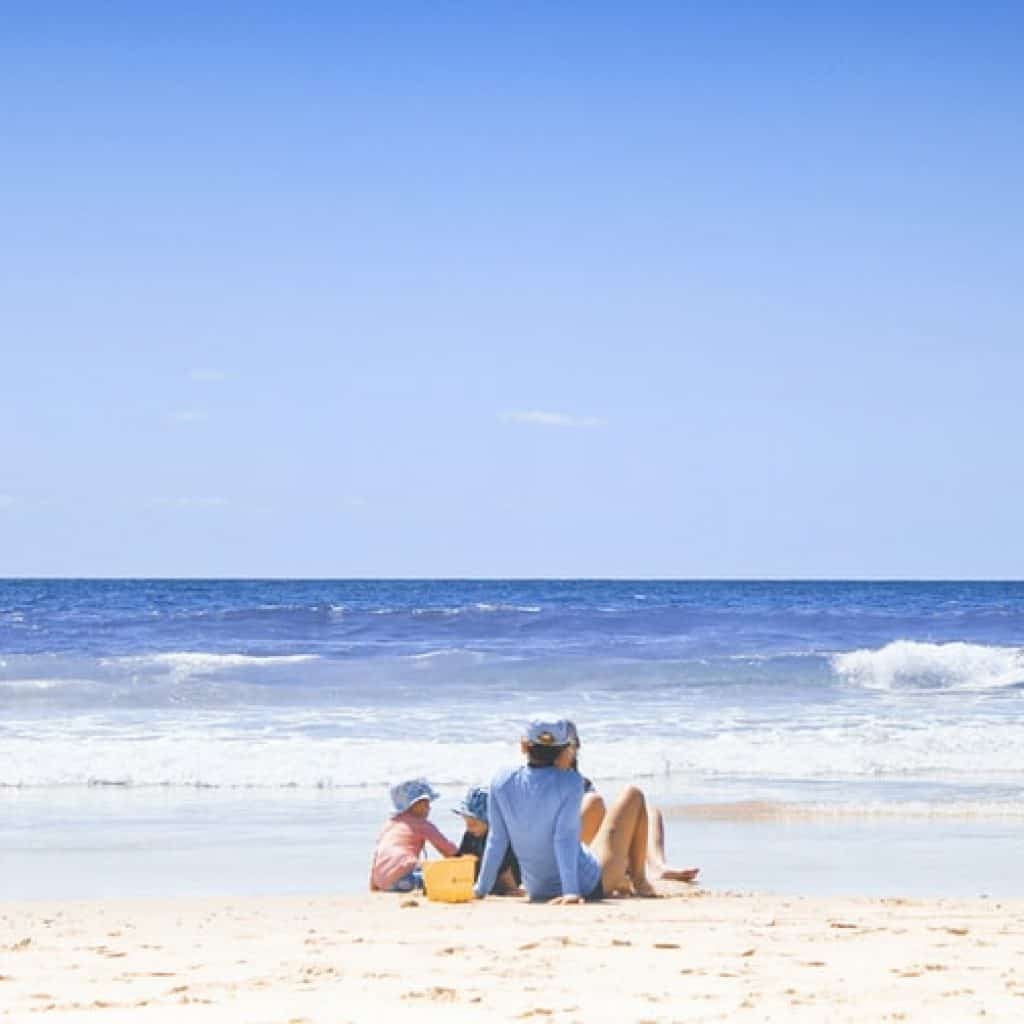 Final Thoughts
There are many fantastic places to catch Jewfish on the Gold Coast, with numerous beaches, channels, creeks, and rivers.
Some of the best places to catch Jewfish are South Stradbroke Island, Tallebudgera Creek, and Pine Lake. Make sure to check shallow reefs, river bends, coral reefs, and deep holes as fish like to gather in these areas.
The best time for catching Jewfish is at dusk and after dark when the tide changes, so make sure to dress warm, take some snacks and prepare to catch some of the biggest Jewfish you could ever have imagined.
Resource Links To Products We Use And Recommend
More Pages On Other Areas