With its vibrant coastlines, beautiful tropical rainforests, and golden sunshine, Queensland is home to some of the best fishing spots in Australia. However, one huge concern among campers and fishers is whether or not free camping is permitted in the Queensland area.
As a favourite destination for campers and fishers, Queensland allows free camping in several locations throughout the state. These free camping areas are tucked away in national parks, forests, and beaches, providing the perfect opportunity to explore the great outdoors.
If you're planning to camp for free in Queensland, it's essential to understand what to expect to avoid potential problems. Here, I'll provide everything you need to know about free camping in Queensland and what to be aware of before you head out on your next camping trip.
Where Free Camping Is Permitted In Queensland
Free camping, also known as freedom camping, is exactly what it sounds like – camping for free! It's typically done in undeveloped or remote areas, like beaches, national parks, or forests. In Queensland, several designated free camping areas are set up for self-sufficient campers.
This means that campers must be self-contained with their toilet, food, water, and waste facilities.
It's also important to note that these designated areas are often set up for smaller, more self-sufficient vehicles like campervans or caravans. To find free camping spots in Queensland, there are a few valuable resources to keep handy.
The Queensland Government

website provides a comprehensive list of camping areas. These are updated regularly, so you can check for any potential closures or updates before hitting the road. To ensure you get a spot on popular camping grounds, it's recommended to book at least six weeks before your planned camping trip.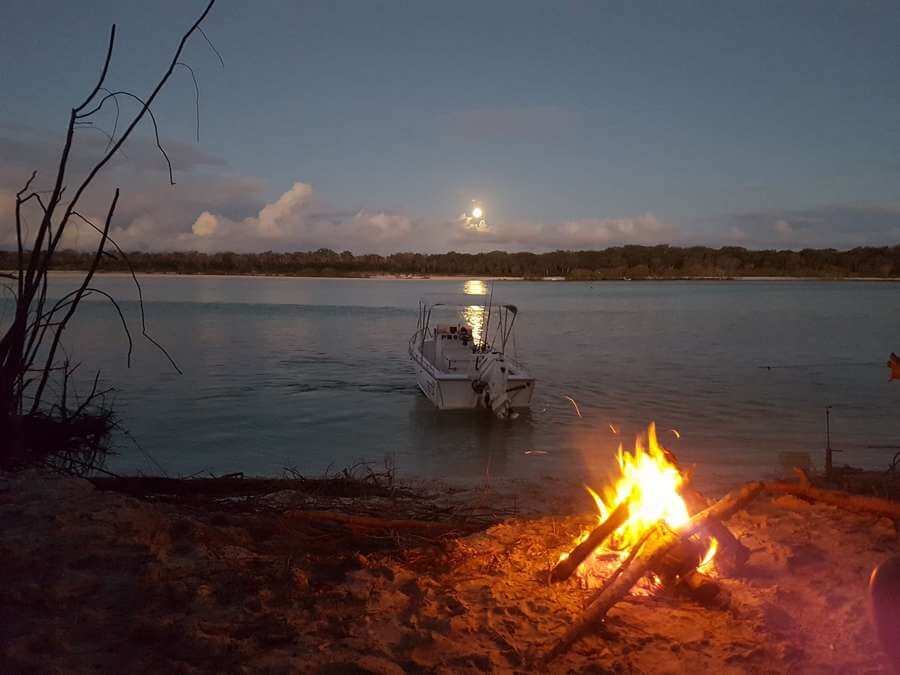 What To Expect When Free Camping In Queensland
The beauty of free camping is that it offers a more remote and untouched nature experience. However, as with any excursion into the great outdoors, there are certain things you should be aware of to keep yourself safe and sound when camping for free in Queensland:
Most free camping areas are located in remote or rural areas, so you need to be prepared for a more rustic experience. This means that you may not have access to running water, electricity, or other amenities. Be sure to bring everything you need, including food, water, and a first-aid kit.
Leave no trace. Just like backpacking and other forms of outdoor travel, it's vital to leave the area where you camped exactly as you found it. Pack out any garbage or waste that you generate while camping.
Be aware of wildlife in the areas you're camping in. Wildlife can often be dangerous if provoked, so always keep a safe distance and follow all posted warnings.
Stay within the designated free camping area to avoid trouble with park rangers. Free camping areas often have strict limits on how long you can stay, so be sure to check the regulations before setting up camp.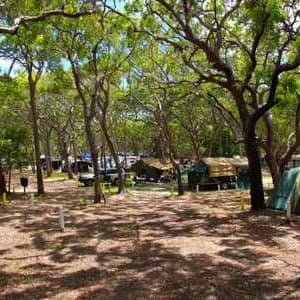 Is Free Camping Safe In Queensland?
Free camping areas in Queensland are generally safe, yet it's always important to be aware of your surroundings and take precautions to ensure your safety. As with any remote or rural area, free camping areas can be subject to crime. It's also important to be aware of wildlife when free camping.
To help deter criminals, always camp in groups and keep valuables out of sight. If possible, choose a campsite that is close to other people.
Although most animals will avoid humans, there are always exceptions. To avoid run-ins with wildlife, follow all posted warnings and keep a safe distance from any animals you see.
Rules And Regulations For Free Camping In Queensland
If you choose to camp for free in a designated area, it's essential that you fully understand the rules and regulations set in place to ensure a safe and enjoyable camping experience. Here are a few of the most important rules to follow when free camping in Queensland:
All cars must be self-contained. Since free camping areas are set up for self-sufficient campers, all vehicles must be equipped with a toilet, food, water, and waste facilities. This helps to keep the area clean and safe for everyone. Campers are also expected to bring their tent and an appropriate level of first-aid equipment.
Camping is only allowed in designated areas. To avoid damaging the environment or getting in trouble with the law, only camp in areas designated for free camping. Don't move campsites without first getting permission from the relevant authority.
Observe the "Leave No Trace" policy. When enjoying the great outdoors, it's important to keep nature pristine for the enjoyment of everyone. The "Leave No Trace" policy means packing out all of your garbage, properly disposing of waste, and avoiding damaging any vegetation or wildlife in the area.
Follow all posted warnings. In many cases, free camping areas are located near wildlife habitats or other potentially dangerous areas. To avoid accidents, always follow posted warnings and keep a safe distance from any animals or hazards.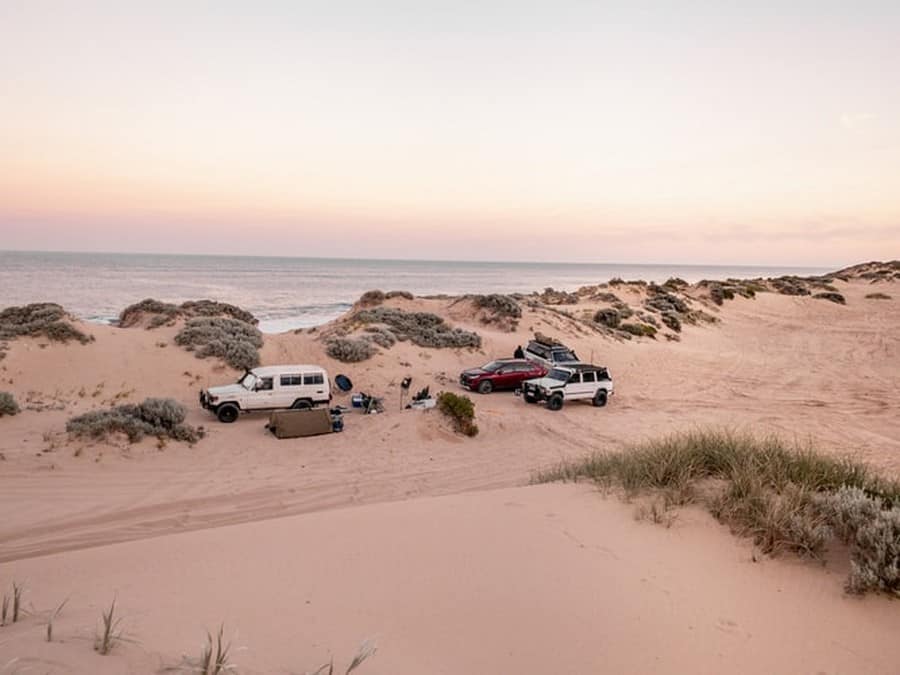 Best Free Camping Spots In Queensland
If you're ready to pack and hit the road to explore the best free camping spots in Queensland, here are a few of the top destinations:
Located on the banks of the Babinda Boulders, this serene spot is a great place to fish, bush-walk, or relax and enjoy nature. The campground offers toilets, showers, BBQs, and plenty of beautiful walking trails nearby.
It's surrounded by National Parks and lush greenery, making it an excellent destination for nature lovers.
Being a fisherman's paradise, Wuruma Dam is a popular destination for those who love to camp, fish and explore. It's seasonally stocked with Australian perch, barramundi, silver perch, and golden perch and is a great place for boating, kayaking, and speed boating.
While open fires are restricted in the area, a fully stocked campervan is all you need to enjoy this beautiful destination.
If you love fishing in large, well-stocked lakes, Lake Elphinstone is the perfect spot for your next camp. The spectacular scenery and peaceful surroundings make it an excellent spot for an overnight stay. There are toilets, showers, and fire pits available onsite for an exquisite camping experience.
Final Thoughts
As a top camping destination, Queensland offers plenty of beautiful free camping spots to enjoy the great outdoors while indulging in fishing activities or relaxing and enjoying nature. When free-camping in Queensland, ensure you follow all the rules and regulations to avoid getting into trouble with the law or damaging the environment.
This helps ensure a safe and enjoyable camping trip for everyone. Carry all the necessary equipment with you, and don't forget to bring your fishing gear to make the most of the experience.
Resource Links To Products We Use And Recommend
More Pages On Camping