Visiting beautiful Hervey Bay? Are you in need of a holiday car hire so you can enjoy the sights of the Bay? Then why not choose to use one of the local hire businesses to find some of the places to explore while you are here.
Hervey Bay has a stunning 17 kilometre of the foreshore, that runs directly along the popular Esplanade – a scenic drive with cafes, accommodation, clothes stores, newsagents and pubs to one side and the glorious beach and caravan parks located to the other.
There are many attractions to see when you are in the area, along with plenty of well structured, scenic parks along your journey, where you can stop and let the kids roam free while the adults cook on the many barbeques allocated.
Arriving in Hervey Bay by flight or bus can leave you a little stranded and hiring a car makes good sense so you can move around the lengthy Bay with ease.
There are lots of different businesses offering some really wonderful deals on car hire in the Bay and you will find a great selection of vehicles suitable to your needs. With many options of car hire companies to choose from, some of the larger companies including Hertz

and Budget rent a car

.
If your looking for a more personalized service why not try the local "Hervey Bay Rent a Car" they offer medium to large cars, plus scooters and even bikes.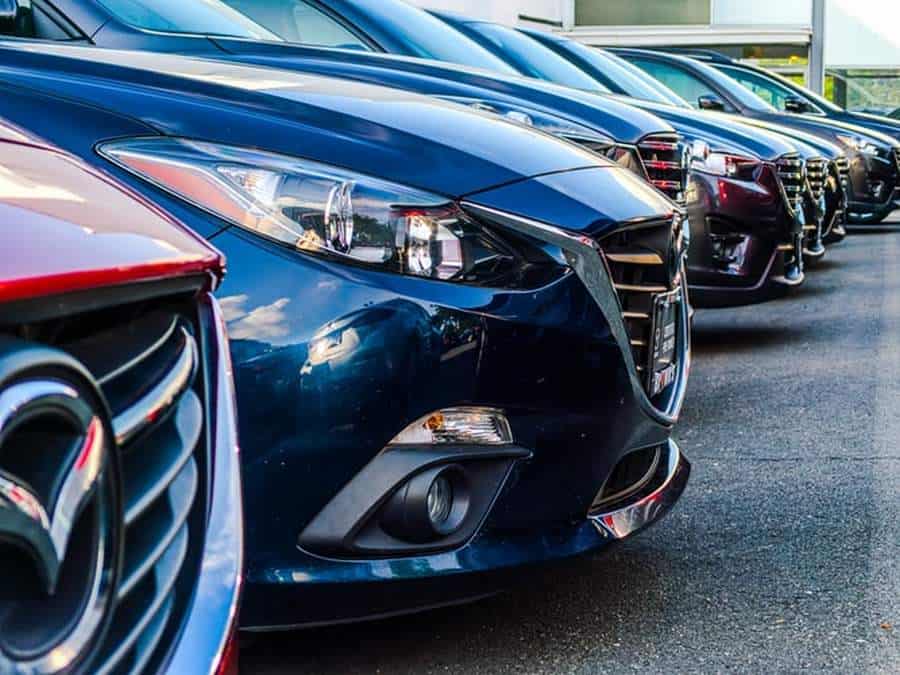 Local Car Hire In Hervey Bay
Hervey Bay boasts some very well known larger car hire companies, as well as some smaller, local companies. Both offer the same great value in service, affordability and range.
All vehicle hire companies offer you friendly and helpful services. It really doesn't matter whether you decide to hire from a well-known company or one you are not so familiar with.
It doesn't matter if you are hiring a pushbike or a minibus, all companies in Hervey Bay will take the time to show you through the vehicle that you wish to hire, from start to finish, so you are confident in how to use what you have hired.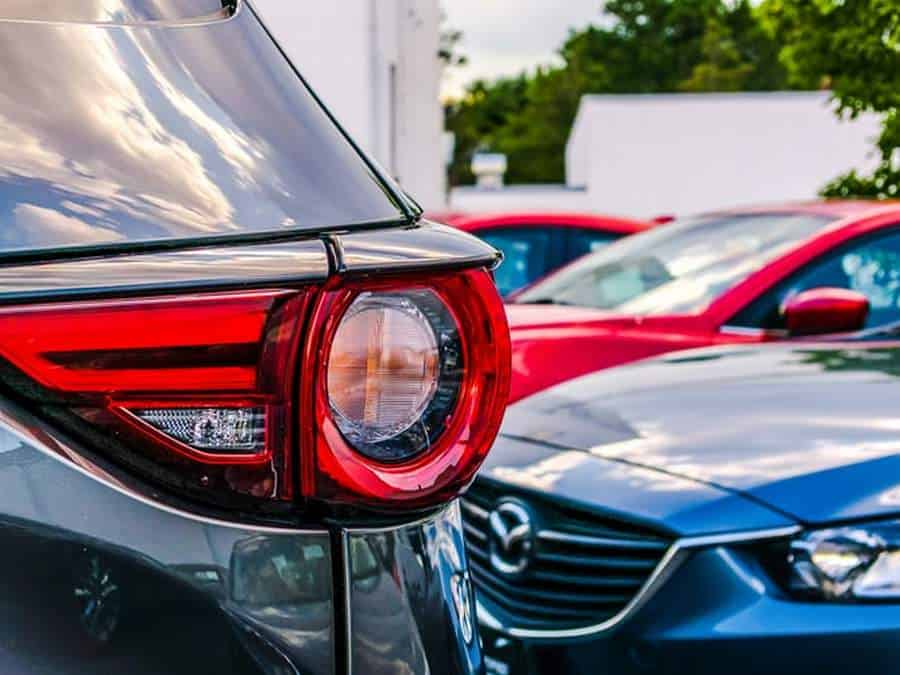 Below, we have listed some of the various companies that are available for you:
Avis Car Rental
Avis car rental

prides itself on one of the best car rental companies in its field, well known for applying new technology throughout its business model. With a strong focus on customer support and loyalty, they also strive to offer the best rates.
Keeping the current stock of vehicles reputable and up-to-date so that the customers are looked after for all their car rental requirements. Keep in mind Avis has always looked after anyone that needs a rental car with their stress-free car hire service.
If you need to rent a car in Hervey Bay you can find them at, 20 Southern Cross Cct, Urangan QLD 4655 or Phone: (07) 4124 9877.
Budget Car Rental
Budget car rental

– as the slogan goes drive your car hire dollar further, Those looking for better deals and low rates, you can't go past Budget that's for sure!.
Well known for their customer service and also those special Budget deals that only they can offer, this has set them apart for those of us looking for low-cost car rental.
Don't forget that they also offer Qantas Frequent flyer points and also they support other offers like Westpac Altitude Rewards plus even they even have the well known FlyBuys on offer for those looking for even better reward opportunities.
Why not call Budget today? if you need a car in Hervey Bay, you can find them here at the: 2 Kruger Ct, Urangan QLD 4655 or Phone: (07) 4125 6906.
Europcar
A worldwide car hire company with many locations around Australia and found in many cities and of course airports. Offering you the customer convenience, unbeatable rates on all car hire and of course great customer service.
Where saving money is concerned they ensure you always get value for your hard-earned dollar.
If you're looking for competitive rates and a large range of fleet vehicles with an average age of 12 months, Europcar will have a car to suit your needs, be it for business or for a holiday away.
Give them a call today or you can find them at, 1541 Booral Road, Urangan, QLD 4655 Phone: (07) 4128 2100.
THRIFTY CAR RENTAL
Thrifty car rental

, is one of Australia's largest car rental companies with two locations in Hervey bay. Thrifty has well over 260 locations in Australia and also provide a large number of network service centres in small country areas.
With a huge modern fleet of over 8,000 cars and small trucks, but also including utes, vans, and also buses fully serviced and ready for your needs.
Why not give them a call today or you can visit them at, 41 Main St, Pialba QLD 4655 Phone: (07) 4124 0166.
Seega Rent A Car
463 Esplanade, Hervey Bay QLD 4655
(07) 4125 6008

4×4 Hire In Hervey Bay
If you like to get out and see Fraser Island or some open trails, you can hire a 4×4 from many of the local 4×4 rental companies. They offer package deals and also some can help with planning tours and some camping gear.
You can rent a 4×4 for just one day or on a longer-term by the week or longer if need be. All 4×4 hire companies offer full insurance and it's best to read what is covered by any insurance terms before booking.
Each company will teach you how best to use a 4×4 and also teach you about beach motoring safety, some of the things you need to know about are, tire pressures and what are the safe speeds while driving on sand beaches.
For further information regarding 4WD Hire, there are many great places offering spectacular deals that allow you to not only travel the Hervey Bay area, but also world heritage listed Fraser Island as well.
Please note that standard vehicles are only permitted onto the Island at Kingfisher Bay Resort and are not permitted past this point.
A 4×4 is necessary for travelling the deep sand tracks that are in place for maneuvering across the island to the 127 kilometres of sandy beaches on offer for trekking.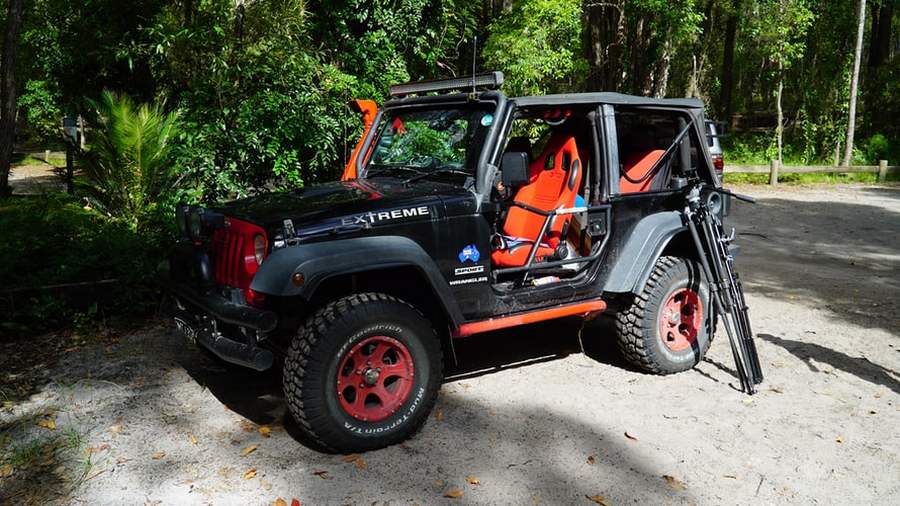 4×4 Rentals
Fraser Dingo 4wd Hire
6 Southern Cross Cct, Urangan QLD 4655
(07)4125 6386
Safari 4×4 Hire
2/28 Southern Cross Cct, Wondunna QLD 4655
(07) 4124 4244
Hertz

Airport, Hervey Bay QLD 4655
(07) 4125 6675
Luxury Car Rental Services
Hervey Bay Limousine Service
Shed 3/ 5 Nissen St, Pialba QLD 4655
(07) 4124 5855 / 0408 078 344
Resource Links To Products We Use And Recommend
More Pages On Hervey Bay
link to Sunset Cruise In The Great Sandy Marine Park
The Sunset Cruise Great Sandy Marine Park has a lot to offer, from stunning scenery to a range of wildlife and marine life. Here are some of the things you can expect to experience on a sunset cruise...
link to Is Hervey Bay Full Of Old People?
Hervey Bay is a popular retirement destination and has a higher proportion of older residents than some other cities in Australia. However, it is important to note that Hervey Bay is a diverse...