Sydney is one of the world's most beautiful cities with a rich history and culture, which could explain why it is so frequently visited and photographed. It is home to several UNESCO world heritage sites. Now, what can you do in just three hours in Sydney, one of the world's greatest cities?
With 3 hours in Sydney, you can visit historic sites and well-known locations such as Sydney Harbor, which is home to the Opera House and the Sydney Harbor Bridge. Taronga Zoo, Sydney's beautiful beaches, the Royal Botanical Garden, and museums.
You might believe that three hours in Sydney is not enough time to have fun, relax, or learn about the city's history, wildlife, or plants. False! You can have a story-worthy experience in three hours that will leave you satisfied with your day. Find out how by reading on.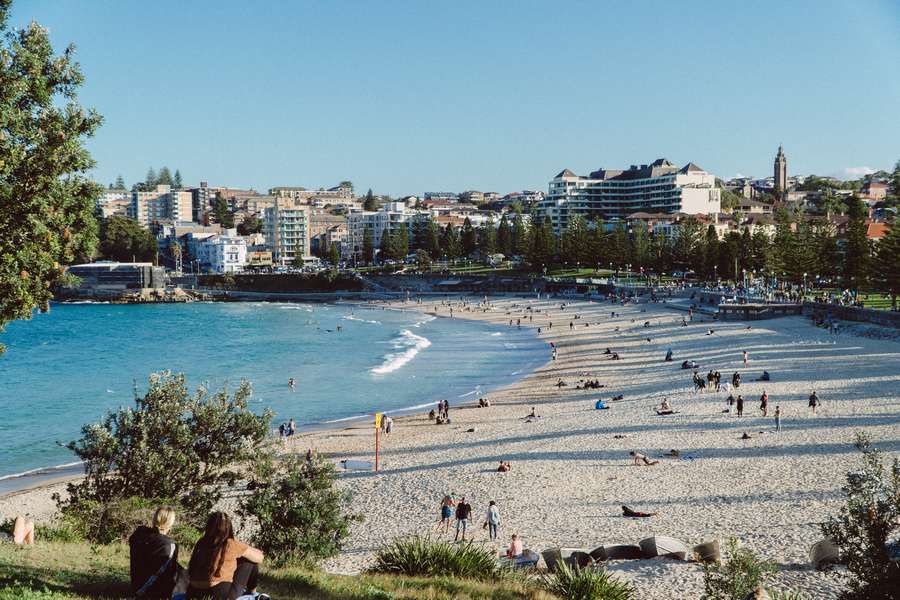 What Can I Do In Sydney For Three Hours?
There are many reasons why you might only have 3 hours to spend in Sydney. It could be due to connecting flights, extra time on a business trip, a day off situation, a date, or travel by. The list goes on, and there is something for everyone regardless of circumstance.
1. A Quick Visit To Taronga Zoo
If you've never had the opportunity to get close enough to wildlife, going to the Taronga Zoo

would be a good way to spend your time. Caution is advised if you plan on going to Australia's most renowned and largest zoo because it could keep you there for much longer than you anticipated.
It is located in Sydney at Bradleys Head Road and is only 4 kilometres from the city centre, which can be reached in approximately 17 minutes by ferry, 32 minutes by bus on the 100 line (a bus that departs from Taronga zoo and makes approximately 40 stops. It simply circulates between Taronga Zoo and the desired bus stop and vice versa), or 10 minutes by taxi.
From Darling Harbour, you can take a 30-minute water taxi ride to Taronga Zoo and enjoy views of the Opera House and other Sydney landmarks.
You will have a wide variety of activities from which to choose once you get to the zoo, so make sure to come prepared.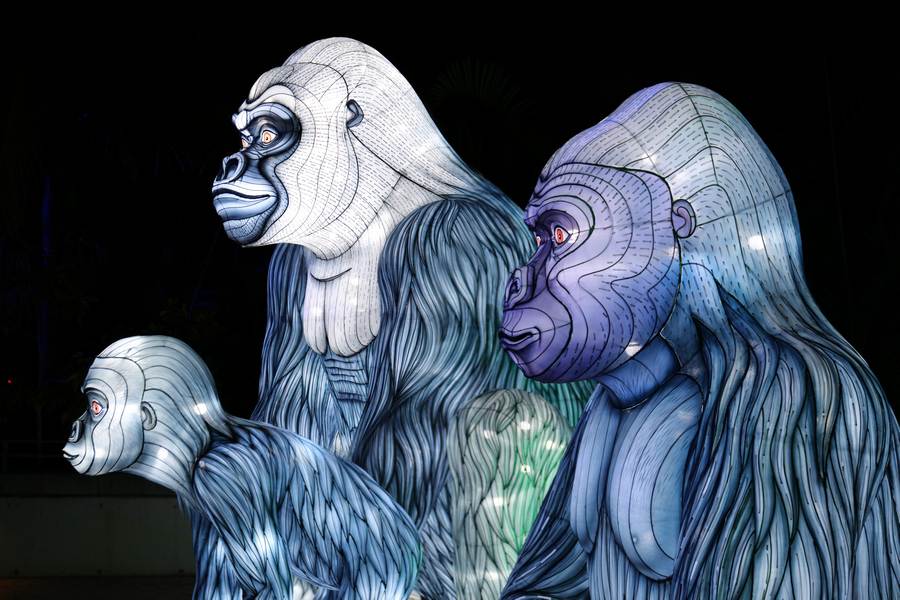 Taronga Zoo is home to approximately 5,000 animals from 350 different species, many of which are endangered. Sumatran Tigers, Chimpanzees, Gorillas, Asian Elephants, Giraffes, Meerkats, Koalas, Red and Tree Kangaroos, Sun Bears, and many more are among these animals.
In addition to randomly viewing the animals in the zoo, you can sit through a few minutes of one or more Keeper Talks about any animal of your choice, join a guided tour, or have an officer walk you through. Who wouldn't want to learn more about our fascinating wild friends?
Sky Safari can be experienced from the comfort of a cable car if you find the view from ground level to be uninteresting. It is visible from the ferry stop, which doubles as the primary entrance to the zoo as well as the lower entrance. The ride, which is approximately 4.5 minutes long in one direction, provides a fantastic view of the animals and plains below.
Other enjoyable things to do at the Taronga Zoo

include going to a seal show, taking a leisurely stroll along the rainforest trail, setting up a picnic, or eating at one of the restaurants.
Day plan:
Travel time: 34 minutes (ferry)/1 hour 4 minutes (100 line bus)/20 minutes(car).
Activity time: 2 hours or more. Click here for current prices

2. Experience The Sydney Opera House
If you've ever wondered what it's like to behold the magnificence of the Sydney Opera House

, wonder no longer. This is where art lives, from the performances to its history, design, and very ambience. Sydney's Opera House is one of the greatest performing arts venues in the world.
This architectural masterpiece can be found at Bennelong Point, which is located in Sydney Harbor. It is one of the buildings that is most frequently photographed all over the world, and with good reason.
The structure, designed by Jorn Utzon in 1956, is covered in approximately 1,056,000 white granite tiles from Sweden. In order to finish it, 14 years and 10,000 people working in construction were required.
Its beauty and wonder aren't just in the history or structure, but in the artists that have graced the performance halls and those that are on display all around the Opera House. Performances can run for approximately 2 hours or way less, which can leave enough time for travel and a snack in between.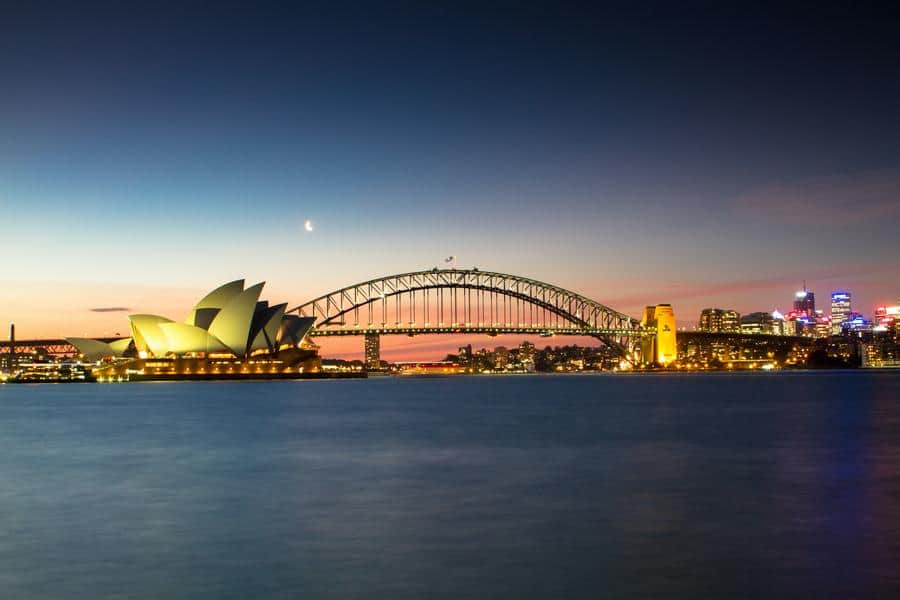 The Opera House offers fantastic one-hour tours of the building. One of these is an Architectural Tour

, which takes you through the building's history and construction, highlighting the ideology and steps taken to make it a reality.
Another tour, The Sydney Opera House Tour

, takes place in their new purpose building, where you can relive the most iconic performances while learning about their history, anecdotes, and untold stories in a modern and high-tech manner.
The other two tours are incredible; however, who wouldn't choose a tour that includes fine dining? The Tour and Dine

at the Opera House is an experience that lasts for one hour and includes an exclusive tour of the Opera House as well as a delectable lunch served in the world-famous Opera Kitchen.
Travel between Circular Quay and the Opera House has been made easier with the introduction of a Courtesy Bus, which operates on a first-come, first-served basis and adheres to specific schedules for running time.
The Sydney Opera House can be reached on foot from Circular Quay in just six minutes. You will then have approximately two hours and forty-eight minutes to explore the other attractions of the Opera House.
It is best to purchase tickets for performances and tours in advance through the website

.
3. Explore The City Of Sydney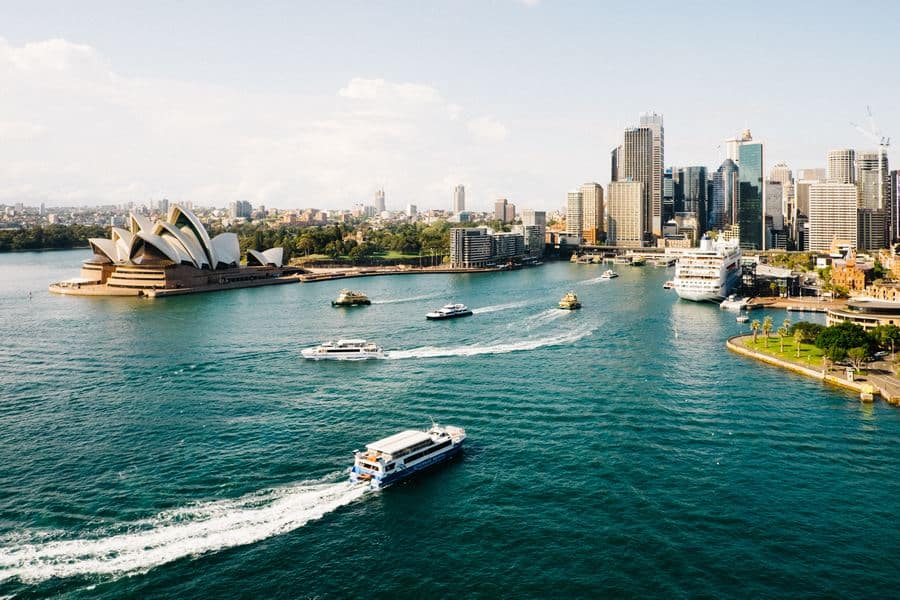 What can you do in Sydney if you have never been there before and only have three hours to see the city? Tour! Tour! Tour!

There are different ways to see Sydney, and your tour could focus on different parts of the city. You are left with a decision to make. However, you have viable options.
A helicopter tour of Sydney can last up to 2 hours and 30 minutes. This provides you with a wonderful view of Sydney's beautiful white-sand beaches, such as Coogee, Manly, Bondi, and others in the north, as well as a glimpse of the Sydney Harbor Bridge and thirty minutes of commentary from the pilot.
This tour also includes a photo op, complimentary snacks, and pick-up and drop-off service.
The Grand Tour starts at the Sydney Airport, which is great if you've just arrived and want to do the tour on your own schedule. This is a great tour to see the best of Sydney in a short amount of time. There is also a 20-minute helicopter tour that allows you to see the entire city and its northern beaches.
A stylish water tour of Sydney is also available. It could be a private tour or on a cruise boat with other tourists.
These tours can last anywhere from half an hour to two hours, depending on whether they are conducted on a high-speed boat or on a cruise ship, complete with dining and entertainment. Regardless of which option you go with, you will have the opportunity to observe well-known buildings and will enjoy yourself immensely.
Travel time from the airport to Sydney Harbor is approximately 16 minutes by car, and travel time from Circular Quay is approximately 2 minutes by ferry and 19 minutes via M1.
You can join a tour group and go on a walking tour through the city with a guide who will point out historical landmarks, famous places, street performers, and other interesting things along the way. These tours can be completed in as short as 30 minutes or as long as 2 hours. Click here for current tour prices

.
4. Sand And Water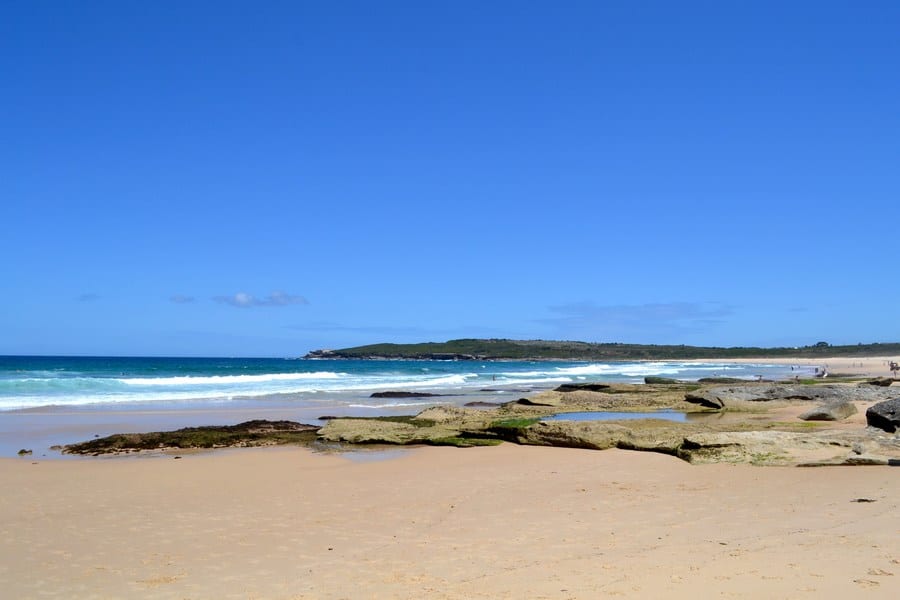 In Sydney, there are more than a hundred beaches which are great locations for a hangout with friends, relaxation, fun activities, and, of course, food. Manly, Balmora, Maroubra, Coogee, and Bronte beaches are all about 20–30 minutes away from Circular Quay.
At Maroubra Beach, the waves are year-round and consistent. Skateboarders can also enjoy the facility's skate park. Interestingly, Arthur Bryne Reserve offers a free barbecue to visitors. Cool right?
Coogee Beach, on the other hand, is a popular beach with many pools and baths, such as Ross James Rockpool, Giles Bath, Wylie's Bath, and McIver Bath.
Bronte Beach is a simple but lovely beach with plenty of picnic tables and barbecue stands, making it ideal for families and friends. It is also patrolled, which adds a lot of points in terms of safety.
There are numerous activities available at Manly Beach. You can walk up Corso and visit the shops, cades, and bars, or you can have a picnic in one of the picnic areas. You could also watch a game or play volleyball with friends. This beach allows you to surf, kayak, and stand-up paddle.
Balmoral Beach is another great beach for snorkelling, kayaking, and surfing. It also has a sports centre that offers 1–2 hour lessons in surfing, windsurfing, stand-up paddling, and foiling.
These beautiful beaches, as well as many others, are excellent places to spend two hours or less in a relaxing environment. Travel time to and from the beach is estimated to be about one hour, leaving two solid hours in between for an awesome beach experience.
5. Embrace Nature At The Royal Botanical Gardens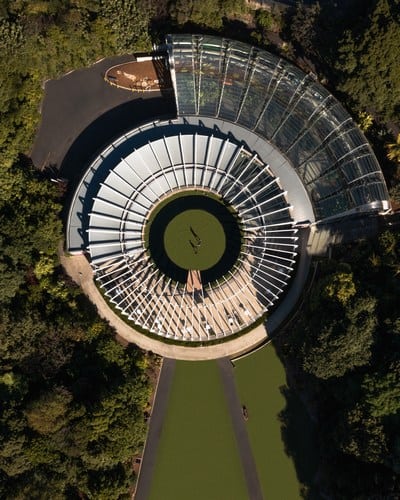 The Royal Botanical Garden is a paradise on earth, especially for those who have a deep appreciation for the natural world, plants, and beautiful things in general.
It is in the centre of the city, just a few minutes' walk away from Circular Quay, and it offers a breathtaking view of Sydney Harbor, the Sydney Harbor Bridge, and the Sydney Opera House.
You have the option of going on a guided tour that lasts for one or two hours, during which time you will learn about the various plant species, the significance of those species, and other interesting facts. Other attractions, such as an array of exotic wildlife, can keep you learning, observing, and/or photographing.
Because there are thousands of plants in this area, the air is exceptionally fresh, making this the perfect spot to read a book. You also have the option of meeting up with friends at the cafes.
6. Other Activities For 3 Hours Spare Time
Other activities you can enjoy in under three hours include:
A date at Sydney Tower, where you can see the entire city from the 88th-floor revolving restaurant. This could also be enjoyed alone or with friends.
Enjoy a 30-minute or longer adrenaline rush on a jet boat thrill ride. This makes it possible to engage in other activities afterwards, maybe at a restaurant or a walk.
A face-to-face with your favourite celebrities and athletes with Madame Tussauds' collection of wax figures.
Spend an enjoyable day at the Sea Life Sydney Aquarium feeding fish, listening to keepers' talks, and taking photographs.
All of these are great ways to spend three hours in Sydney. They can be done individually or paired with other close activities for a great deal of fun.

Frequently Asked Questions
Is It Safe To Travel Alone In Sydney?
Sydney is a safe place to travel alone for everyone. There's not much of a language barrier, and the well-versed backpacking culture allows you to meet other travellers.
How Can I Travel Around Sydney?
There are numerous ways to travel around Sydney, including the subway, train, bus, ferry, and car, among others.
What Is The Most Convenient Way To Get Around Sydney?
In Sydney, driving is the most common mode of transportation, but ferries and water taxis are excellent options that make travelling easier and more enjoyable.
Final Thoughts
Sydney is a vibrant city full of life, art, culture, history, and beauty at every turn. As a result, there is never a shortage of activities, whether it is as simple as watching the buskers on Sydney's streets or something more complex. In three hours, you can experience the best of Sydney without much compromise.
Resource Links To Products We Use And Recommend
More Pages On Other Areas