Adelaide is the capital city of South Australia and Australia's fifth-most populous city. It is rich in historical sites, aboriginal art, tourist attractions, and wineries. These are a few of the many reasons tourists visit Adelaide as they travel around Australia. But in terms of day and night safety, is Adelaide a safe city for tourists?
Adelaide is ranked as one of the safest cities in Australia, making it a very secure tourist destination. Even though the per capita crime rate is low, tourists must remain vigilant, especially when touring the suburbs.
Australia is a safe place for tourists to visit because of the welcoming nature of the people, especially in Adelaide. However, as in every city, there are both safe and unsafe areas in Adelaide, so tourists must be careful. This article discusses Adelaide's safety for tourists.
How Safe Is Adelaide For Tourists?
Generally speaking, Adelaide is a very secure tourist destination. Nonetheless, you must be aware of your surroundings. Adelaide's reputation as a tourist-friendly city does not imply that the city is free of criminals.
When you're out and about in the city, particularly in the urban areas, it's important to be aware of your surroundings. Therefore, you must be attentive as you tour the city, especially the urban areas.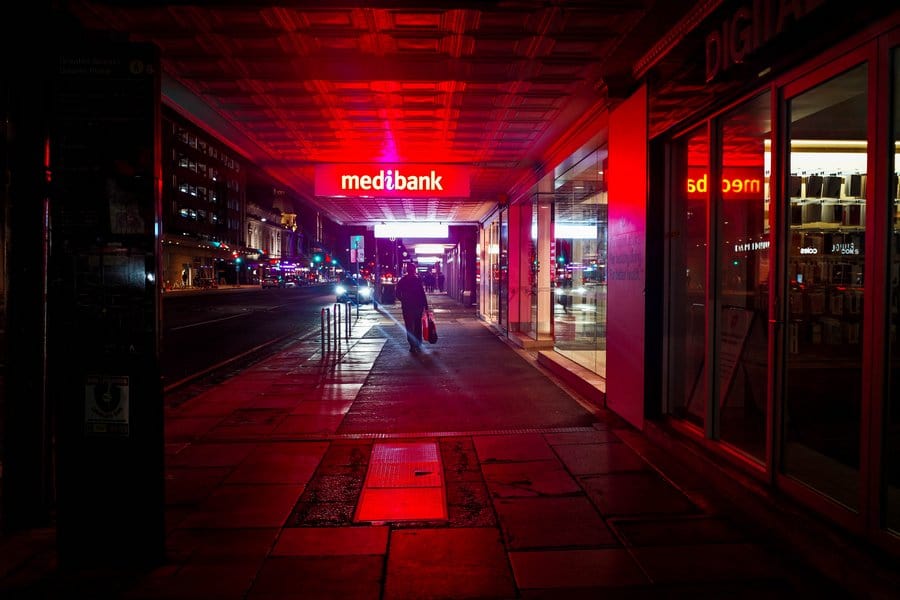 Just like in any urban area, you must be extremely careful. It is best not to leave valuables out in the open in your car or tour bus. As general caution implies, you should always keep your valuables and possessions in a bag or purse with you.
Car owners are advised to always lock their vehicles when leaving them, even if they are only expected to be gone for a few minutes.
Some people are opportunistic criminals who commit crimes like robbing parked cars, bag snatching, and pickpocketing. This is very uncommon in Adelaide, but it does occur occasionally.
Personal Safety
Although safety in Adelaide is guaranteed, tourists are expected to take some personal safety precautions. Asides from the measures put in place by the community, each tourist is responsible for their own safety, regardless of how safe the location may seem.
In Australia, drivers drive on the left side of the road. If you are a pedestrian, check the road thoroughly before crossing. Drivers are usually cautious while driving but make sure to cross at the appropriate time and location.
Avoid hitchhiking. There are efficient public transportation options in Adelaide, including ridesharing and taxis. There is public transportation to get you wherever you want to go in Adelaide.
Health Safety
Adelaide has a very high international health safety standard for food and water supply hygiene.
Visitors to Adelaide are not at risk of contracting any disease or illness during their stay. The tap water in Adelaide is very safe to drink. However, the water from the fountains in and around Adelaide is not safe to drink.
Adelaide's restaurants and food outlets are all strictly regulated and monitored, so the city's residents can rest assured that the food they eat is safe and nutritious.
Nightlife Safety
The nightlife in Adelaide is particularly active on weekends when hotels and clubs become crowded with people. Those who like to go out at night and go clubbing are expected to be security-conscious. It is advised not to overindulge in the midst of the vibrant life in the bars and clubs.
Intoxication has been linked to incidents of assault and glassing in these locations. For your own safety, avoid crowds and situations that could escalate into scenarios like these.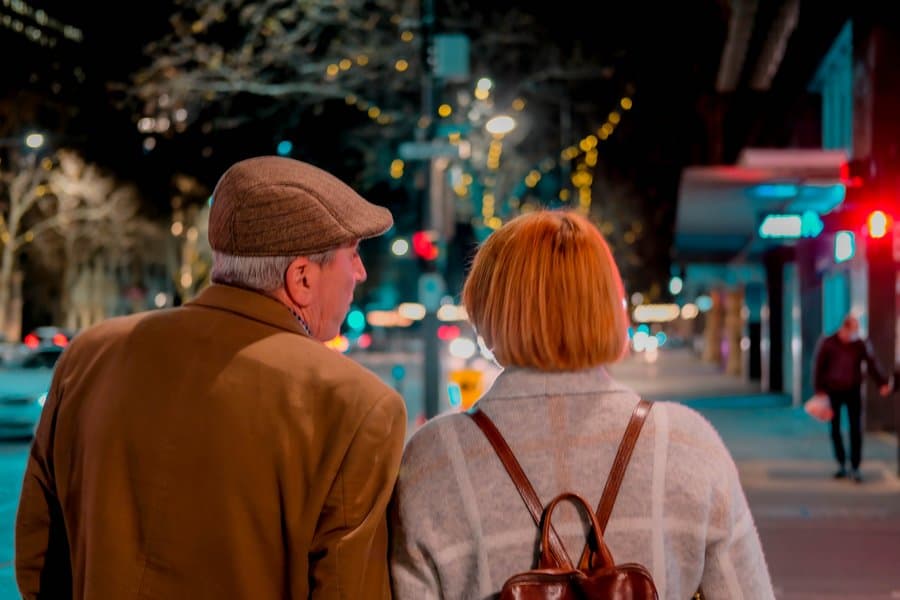 Exploring Adelaide On Foot
Adelaide is a very safe city to stroll around in during the daytime as a tourist or locale. However, it is best to visit long-distance tourist attractions during the day, when you can see what's happening around you and be able to find a safe place to escape in the event of an emergency.
It can be dangerous to walk around at night in a place you don't know. If you must go out at night, do not go alone; instead, go with someone. Also, be mindful of your surroundings and don't get carried away with sightseeing.
Tourists Should Be Sun Savvy
Visitors to Adelaide during the summer months, from December to February, should be aware that the city is always hot during this time.
The temperatures can reach and exceed 35° C, so tourists are advised to wear summer dresses for women and summer wear for men, sunglasses, hats, and apply sunscreen as well. 
Also, to avoid the extreme heat, plan your trip during the early hours of the morning or late in the afternoon. Drink plenty of water and spend the afternoon in the shade.
Fun Fact: Adelaide was the first city in Australia to end racial and sexual discrimination and give women the right to vote!
Warnings For Tourists In Adelaide
There is no place that is completely risk-free. Here are a few risks that tourists might face. Even though the risks are low, they do exist.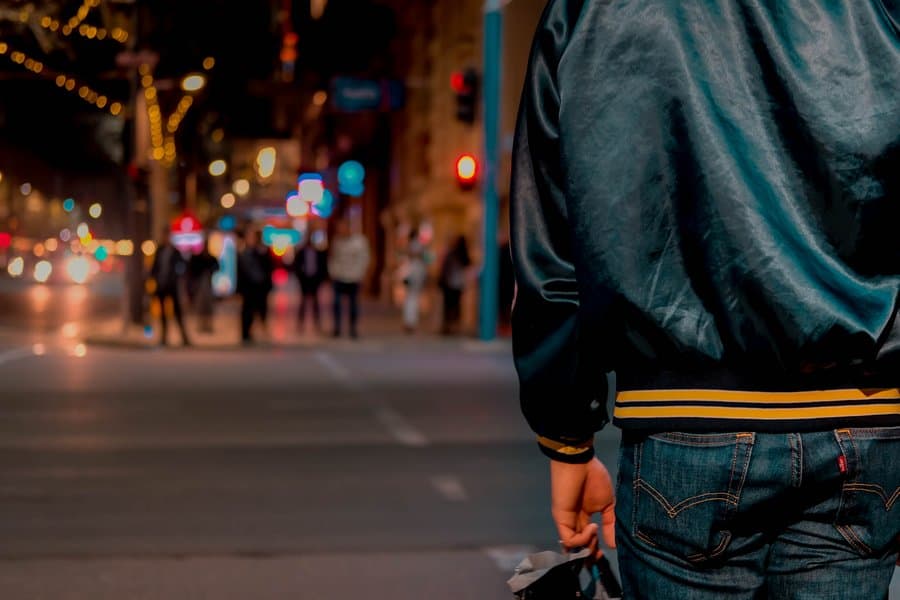 Transport Risks
Transport facilities are readily available everywhere in Adelaide due to the highly developed transport infrastructure. As a result, tourists can feel confident using public transportation. For safety reasons, it is best to only enter taxis with signs if you wish to take one.
Fraud
Unfortunately, there are scammers everywhere in the world. You need to be smart to stay away from them. Even though it doesn't happen often in Adelaide, there are people who still do it.
If you observe unusual behaviour or feel pressure from a stranger, you should immediately contact the police or security.
Potential Mugging Risks
One of the best ways to avoid becoming a victim of criminals in Adelaide is to walk in groups. Do not walk alone, especially in an unfamiliar location or an area with a lot of people. Also, take every precaution to protect your possessions.
Exposure To Natural Disasters
South Australia is known for having wild bushfires between November and April every year. Depending on the weather, they can happen in other months as well.
There are fire ban days during this time, so tourists should monitor national websites and news for updates. It is essential to know the safe places to visit and how to escape in an emergency.
Beach Safety For Tourists
Tourists who like to swim can do so safely at Adelaide's beaches, where surf lifeguards are also stationed.
Those who wish to swim at the beach should do so only between the red and yellow Surf Life Saving Flags. In addition, for safety reasons, only people with prior swimming experience are encouraged to swim.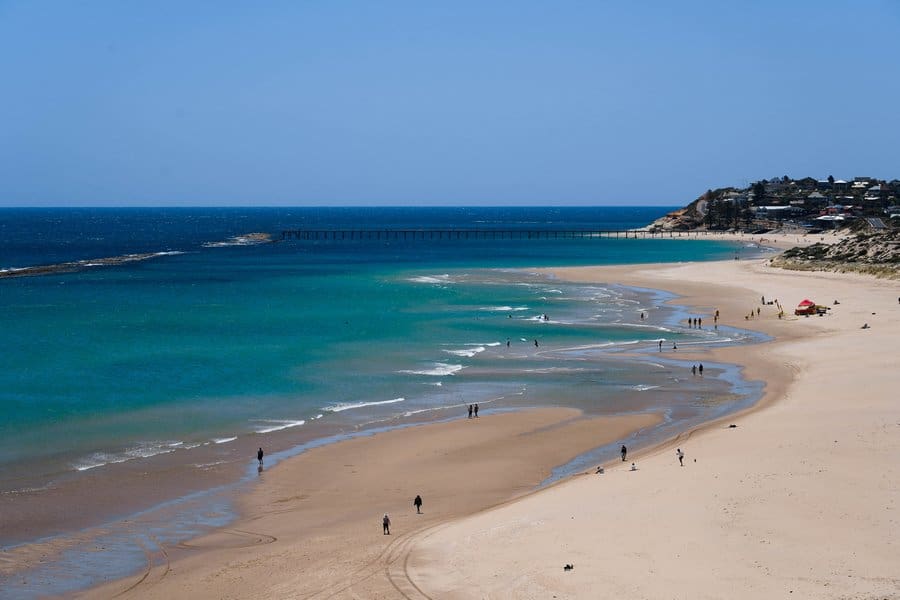 Overall Risk
If all safety measures and precautions are taken, Adelaide is a safe city for tourists. However, when it comes to staying in hostels or hotels, make an informed decision and select a safe location.
Recently, with the development of terrorism, the cases of thefts and robberies have taken a quantum leap. This implies that tourists should wisely choose their accommodations to guarantee total safety of life and properties.
There have been a lot more thefts and robberies than usual in recent years. This implies that tourists should carefully select their accommodations to ensure the safety of their lives and belongings.
Also, tourists should carry a mobile phone with them wherever they go so that they can call for help in an emergency.
The Safety Of Adelaide
According to extensive research conducted by Suncorp in 2013, Adelaide was ranked as Australia's safest city. However, as of 2017, Eastern Adelaide has been labelled as the second most dangerous neighbourhood in the city. Also, the majority of places labelled as dangerous after dark is at night.
As a large city, Adelaide is expected to have a higher crime rate, but this is not the case. Between 2013 and 2018, according to "Crime in South Australia" research, the number of crimes committed in Adelaide dropped.
Again, you should take reasonable precautions to ensure the safety of yourself and your belongings. Keep your safety in mind before having fun.
Travelling At Night In Adelaide
Not everyone has the opportunity to drive during the day, or some do, but just prefer to travel at night. Now this section will let us know how safe Adelaide is for night travellers.
The city of Adelaide is a safe place to travel at night, and this makes it a good idea to take public transportation late at night.
Adelaide's public transport is as efficient at night as it is during the day; the transport stops are well-lit alongside the CCTV that monitors the environment. Their police force is also present, patrolling the areas at night.
Adelaide is a safe city at night, which helps to alleviate the stress of late-night public transportation travel. Public transportation in Adelaide is just as efficient at night as it is during the day, with well-lit stops and CCTV monitoring the environment. In addition, their police department patrols the areas at night.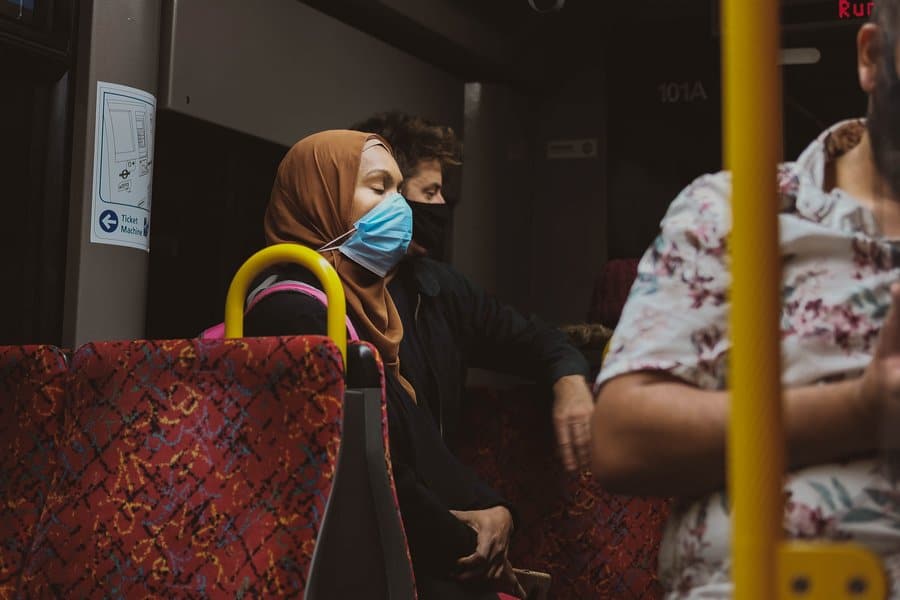 Street Scams In Adelaide
Scams aren't as common in Adelaide as you might think. You can walk down the street without being bothered by anyone.
There are local street performers and artists in Adelaide who, during the holiday season, ask for donations but since there is no coercion involved in making a contribution, this cannot be considered a scam.
Driving Safety For Tourists In Adelaide
When visiting Adelaide, tourists who rent cars should only drive on marked roads. For the safety of people and wildlife, people who drive on the beach should only do so in places where it is legally permitted.
In order to ensure your safety while driving in Adelaide, here are a few road rules you must follow:
✓ Only drive roadworthy vehicles; not all vehicles are permitted on Australia's roads.
✓ Drive only at the appropriate speed and obey all traffic signs.
✓ You should not drink and drive.
✓ Do not trespass. Stick to the defined road tracks and drive carefully.
Adelaide's Most Dangerous Suburbs
Some Adelaide neighbourhoods are notorious for criminal activity, particularly at night. These locations include:
Lonsdale
Cavan
Parafield
Mile End South
Noarlunga Center
Bolivar
Elizabeth
Outer Harbor
The western suburbs of Adelaide are thought to be more dangerous than the rest. Hindley Street, located in northwestern Adelaide, is unsafe for tourists. It's very important to pay attention to the warning signs in this area.
Tourists should avoid visiting dangerous places alone, both during the day and at night. Parks in these places are also dangerous and should be avoided.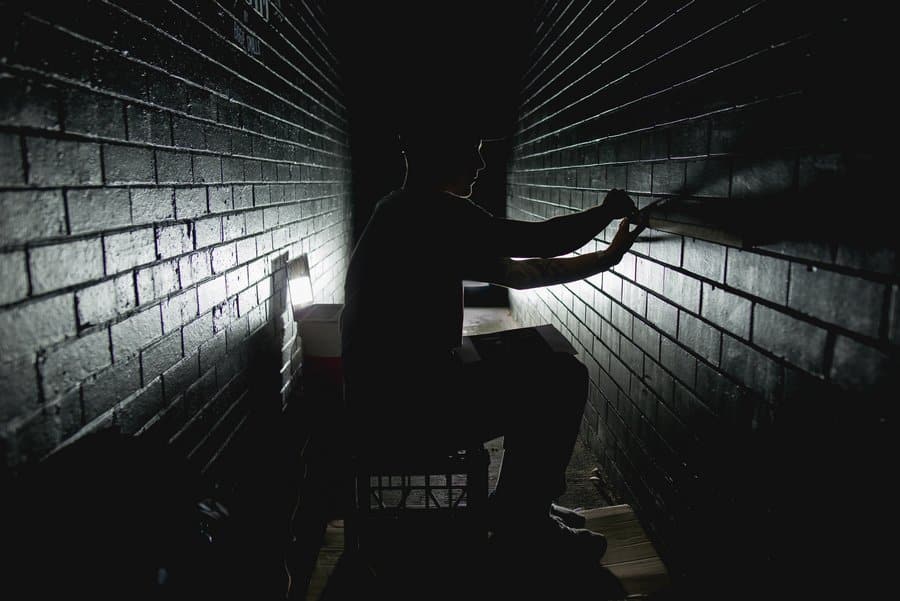 Some Australian Cities And Their Crime Indexes
According to Numbeo

, Adelaide's crime index is relatively low compared to other Australian cities. It is even slightly lower than Sydney, as shown in the table below:
| | |
| --- | --- |
| CITY | CRIME INDEX |
| Adelaide | 30.10 |
| Canberra | 22.35 |
| Melbourne | 44.48 |
| Sydney | 33.75 |
| Gold Coast | 46.09 |
Frequently Asked Questions
1. Is Adelaide Expensive? 
Living in Adelaide is cheaper than in most of Australia's other mainland capital cities. This means that tourists get more for their money when visiting Adelaide than when they visit other capital cities on Australia's mainland.
2. What Are The Emergency Phone Numbers For Tourists In Adelaide?
In an emergency, dial 000 for an ambulance, fire, or police response in Adelaide, and 112 for mobile phones. It is also advisable to always carry your travel insurance emergency number and accommodation information.
3. Is Adelaide The Murder Capital Of Australia?
No, Its' crime statistics are significantly lower than the national average; it is regarded as a safe city by international standards.
Final Thoughts
From almost every point of view, it is a safe place for tourists to visit. However, in order to ensure safety, it is best to strictly follow all safety precautions and measures. With all the safety measures Adelaide has put in place and your own awareness, you'll have a safe time and trip in Adelaide.
Resource Links To Products We Use And Recommend
More Pages On Other Areas