Having a campervan in Australia will help you get the most out of your trips throughout the Land Down Under. If you like camping and you have a van, you may be wondering whether you should register that van as a campervan in Australia. 
You should register your van as a campervan in Australia if you plan to use it for activities such as camping and fishing. Even if you plan to use it for more general reasons, you should still register your van with your state.
In this article, I'll answer the question of whether you should register your van as a campervan in Australia and list down some of the benefits of doing so in more detail.
Is It Worth Registering Your Van As A Campervan In Australia?
Registering your van as a campervan in Australia is worth it. Even if you are just using your van for local trips, it is worth spending money on registration fees and insurance costs. However, there are downsides to registering your van as a campervan in Australia.
For example, although campervans are generally allowed on public roads, they are not always welcome. You may have to take extra precautions when travelling in rural areas or during peak holiday periods. Alternatively, you can map out a route where you can get to where you want to be without having to travel through restricted areas.
That said, in general, whether you plan on using your van for short-distance trips, frequent long-distance travel, or want to reduce road tolls, registering your van is a good idea.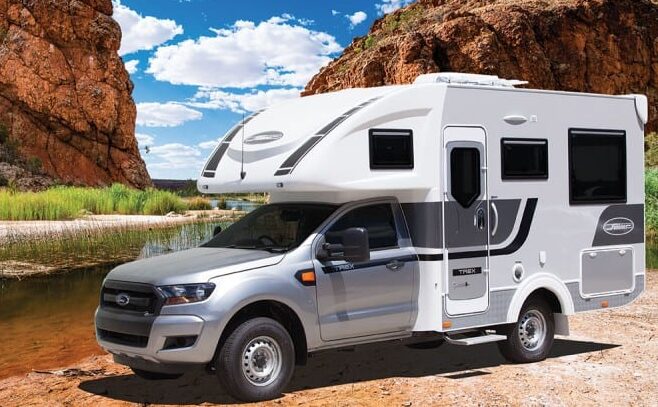 Benefits Of Registering Your Van As A Campervan In Australia
Lower Insurance Rates
Because many insurers have already set up their systems for campervans (which they call "caravans"), they tend to offer better rates than those provided by regular car insurance companies. This means that if you plan on driving your campervan around Australia, it'll probably be worth taking advantage of this opportunity to save money wherever possible.
Reduce Toll Fees
If you're thinking about travelling through New South Wales, it's also worth noting that this area has toll road systems called "tollways." These are usually not free like most highways in Australia, but there are exceptions made for vehicles registered as campers.
In other words, registering a van as a campervan in Australia can translate to slightly cheaper toll fees depending on which roads/bridges are being used at any given time – something worth looking into before heading out there!
Watch Your Speed Limit
In most cases, motorhomes and campers can travel at the same speed limit as

cars. This can be as much as 100 kilometres per hour (62 mph), which can make travelling in your van a lot more enjoyable. Of course, you should always take the necessary precautions not only to protect yourself but also the valuable possessions you tow in your campervan. 
Is It Legal To Convert A Van Into A Campervan In Australia?
It is legal to convert a van into a campervan in Australia as long as you have the right type of van. Check with your local government regulations on the legality of converting your van within your specific state. You can also buy a car that has already been converted.
It would also help to talk with an expert who can help ensure your conversion fits within legal requirements. You can also read forums where other campervan users frequently post, though you should be aware that these are likely a hit-or-miss in terms of reliability.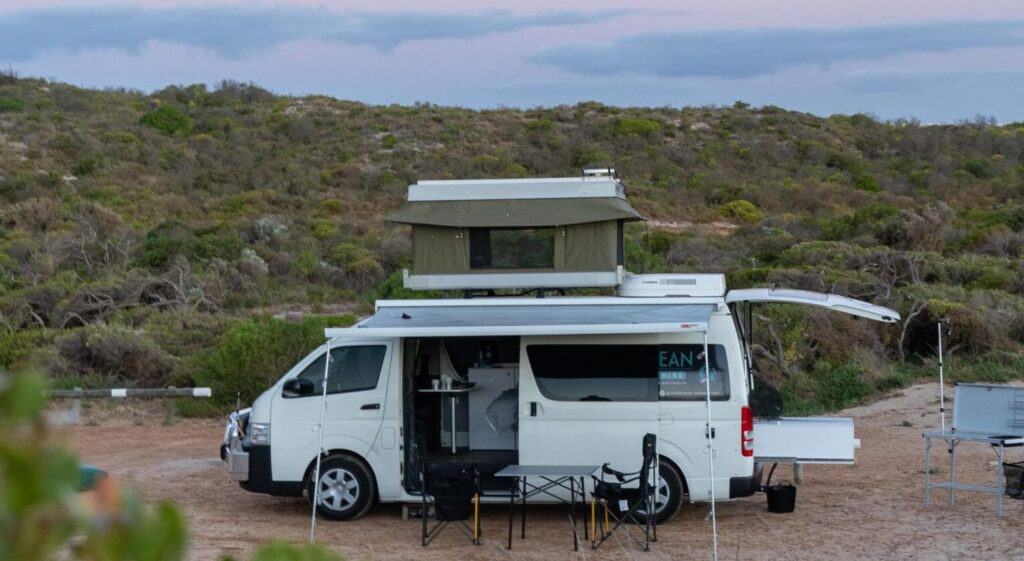 Requirements For Registering Your Van As A Campervan In Australia
To register your van as a campervan:
You must have a valid driver's licence (specifically, a class C driving licence) and be over 21 years old.
Provide certification documents for all modifications made to the vehicle, including any rear windows that must be approved by an Approved Vehicle Examiner (AVE) officer. This includes liquefied petroleum gas (LPG) systems, electrical connections, installations, plumbing alterations, waste disposal systems, heating and refrigeration appliances, etc. 
Your van must be registered with the Residential Tenancies Authority (RTA). 
Your van has up to 12 seats, some vans like a Toyota Coaster have 21 seats. Luckily, most (if not all) campervans meet this requirement. 
Weight Requirements For Registering Your Van As A Campervan In Australia
Aside from what I've mentioned above, you should also check your state's weight requirements for your specific campervan. For example, Victoria has different registration requirements

depending on whether your vehicle has a gross vehicle mass (GVM) below or above 4.5 tonnes (approximately 9,920.8 lbs).
If you're converting a light vehicle (below 4.5 tonnes or 9,920.8 lbs) to a campervan in Victoria, you'll receive a VASS Approval Certificate as proof of the same. If you're converting a heavy vehicle (above 4.5 tonnes or 9,920.8 lbs), you'll receive a VASS Approval Letter.
Again, these requirements may vary depending on the state you're in. Always check with your local area for the specific laws that apply to you.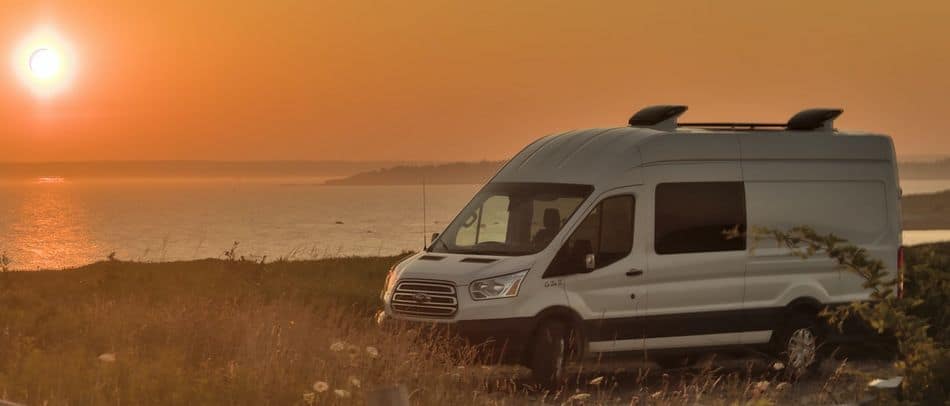 Do I Need An Australian Address To Register My Campervan?
You need to provide a valid Australian address to register your campervan. You can use a PO Box or provide the address of a friend or relative who lives in Australia. To avoid problems, it is recommended that you register with an address closest to where you'll be living during your trip.
Can A Foreigner Drive A Campervan In Australia?
A foreigner can drive a campervan in Australia. You will need your overseas driving licence and an English translation of the same if it is not originally in English. Some states may require you to provide an International Driving Permit (IDP) as well.
The states that require foreigners to have an IDP are:
New South Wales
Victoria
South Australia
Tasmania
Australian Capital Territory
Conclusion
Consider registering your van as a campervan if you're planning on travelling around Australia. You'll enjoy several benefits such as lower insurance premiums, reduced toll fees, and keeping to speed limits. Even if you're using your van for general purposes, it may be a good idea to register it with your local government.
Resource Links To Products We Use And Recommend
More Pages On Camping