Tasmania is a small state off Australia's southern coast. Despite its small size, the island has a unique geologic history and is home to species found nowhere else on the planet. Tasmania has always been a popular tourist destination for those visiting Australia's islands, particularly for the southern lights.
The best way to travel around Tasmania is in a private car because it gives you the best up-close and personal view of the city. It is preferable if you are driven, but you can as well drive yourself. Tasmania is small, so driving around in a car allows you to see the nitty-gritty of the state.
This article will help you learn the best driving tips for travelling around Tasmania, the most beautiful places to visit, and how to prepare for your trip to Tasmania. Regardless of how long you want to stay or how much money you have to spend, we have you covered. Scroll down for Tasmania travel tips!
The Best Way To Explore Tasmania
There are numerous ways to explore Tasmania and enjoy the scenery. You can drive a car, take a ferry, or rent a helicopter so you can enjoy the sights from above. However, the best way to enjoy the beauty of Tasmania is to go around in a car.
Going around in a car allows you to take in the beauty up close, as opposed to other modes of transportation that only allow you to see Tasmania from a distance. Another advantage is that if you're driving around, you can always stop, get down, and tour the area. That is not possible on a ferry or helicopter.
Tasmania's wild and natural landscapes make for some of the most memorable driving experiences.
The vastness and diversity of Tasmania's natural environment are sufficient reasons to slow down, pull over, and take time to enjoy the scenery and breathe in the world's freshest air. In light of this, let's take a closer look at driving around Tasmania's stunning landscape.
Map Of Tasmania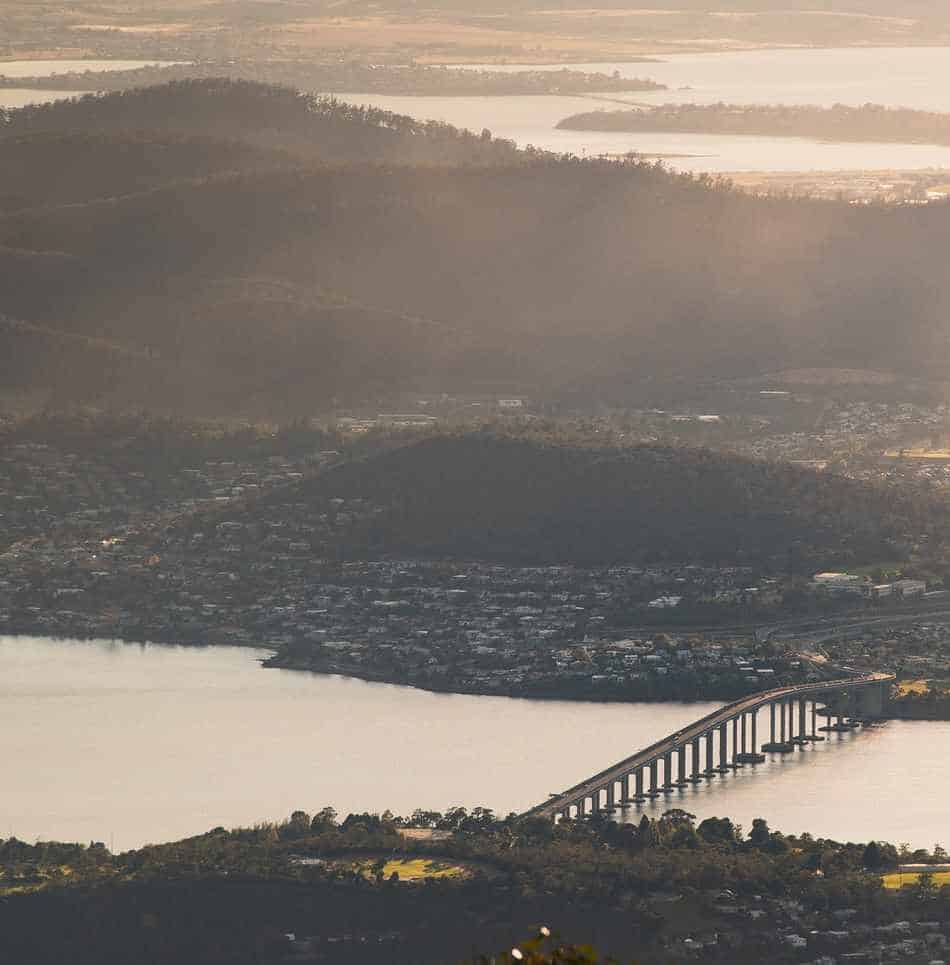 Driving Around Tasmania In A Car
Without a doubt, driving a car around Tasmania is the best and most efficient way to get around because you can take your time and enjoy all the beautiful sights.
You can get around Tasmania in two main ways; either you drive yourself, or you book an Uber or taxi to take you around.
You'll need to make a lot of adjustments for your own personal driving around Tasmania in your car, from calculating distances in kilometres to driving on the left side of the road and to Tasmania's changing landscape.
Driving your car is an excellent way to experience Tasmania's vastness and diversity of its natural wonders.
The island state of Tasmania is home to numerous natural wonders, scenic views, and breathtaking landscapes. You'll never run out of things to see and places to go. So, as you drive slowly along Tasmania's roads, you can enjoy the island's scenery.
Tips For Safe Car Travel In Tasmania
There are a few things to keep in mind while driving in Tasmania. Some of them include:
Watch Out For The Mountain Regions
The mountain regions of Tasmania may be difficult to navigate; therefore, caution is advised when driving through these areas. You'll need to move slowly. Having a chauffeur is a good idea, as they are more likely to be aware of Tasmania's steeper regions.
Be Mindful Of The Weather
When planning a trip to Tasmania, keep in mind the weather, as there are icy and snowy roads that can be difficult to navigate during the winter. If you must travel in the winter, arrange for a professional driver.
Be Aware Of Your Surroundings
Just like any other destination in the world, travelling to Tasmania is not without its risks. Because the local wildlife can be dangerous at times, it is best not to travel between dusk and dawn. To avoid unfriendly animals, only travel when the sun is up.
Getting Around Tasmania By Uber Or Taxi
You can easily catch an Uber or taxi or book one through a car-rental app

. This makes it easy to get around Tasmania.
The drivers of a taxi or an Uber have more experience and knowledge on the roads, which is one advantage of using these services. They are also aware of the scenic locations and sites from which one can obtain a good view of Tasmania, whether it be during the day or at night.
Since the cost of transportation increases throughout the night, you might need to make appropriate adjustments to your spending plan.
Uber and Taxi prices vary according to location and travel destination. To avoid paying exorbitant fees, ensure you have a designated driver to take you to your desired destinations.
Because of the significant distances that separate the cities in Tasmania, it is more expensive to take multiple taxis to reach each of the cities.
The Cost Of Renting A Car And Driving Around Tasmania
Hiring a car to travel around Tasmania is a great option because it is inexpensive, convenient, and a great way to capture the views of many places and cities. Keep in mind that the cost of car rental varies based on your location, destination, and time of day.
Despite the fact that car rental in Tasmania is reasonably priced, it is subject to a number of factors.
The Period Of The Year
Transport costs in Tasmania change based on whether it's winter or summer. Suppose, for instance, that you are planning a trip to Tasmania in the middle of winter. In this scenario, the costs of transportation are more expensive than they are during the summer.
The Type Of Transport Service
Car rental is available in Tasmania through both domestic and international transportation companies. The price difference can be attributed to the fact that the two services have different associated transportation costs.
Generally speaking, the costs of local transport services are lower than the costs of international transport services.
The absence of a standby booth at Tasmanian airports and seaports is one of the factors that contribute to the lower prices. They are usually available for pick-up or drop-off at transportation hubs. Unlike the international transport services with transport booths and car rental terminals.
Factors You Should Consider While Driving Around Tasmania
There are a few things to consider when planning a road trip around Tasmania in a car:
The Roads:
The west coast of Tasmania has particularly steep and winding roads. During the winter, the highland roads are covered in snow and ice. For this reason, it is important to be aware of local weather conditions before setting out on a trip.
The Car Rental Company:
Some rental vehicles in Tasmania were affected by the COVID-19 pandemic. They have yet to be replaced as of right now. Tourists are therefore advised to reserve rental vehicles prior to their arrival in Tasmania. In addition, the rental company can transport vehicles to you from Melbourne via the Spirit of Tasmania ferry service.
Check the vehicle-rental contracts before hiring a vehicle and make sure the hiring company allows vehicles to be transported. Unsealed road driving is subject to additional terms and conditions stipulated by some car rental agencies.
Take note that not all car rental companies ferry vehicles.
Your Fuel Tank:
The majority of fuel stations close between the hours of 5 and 6 in the evening. As a driver, before you leave the city or go on a long-distance trip, you should make sure that your fuel tank is almost full, or to be on the safe side, you should fill it up completely.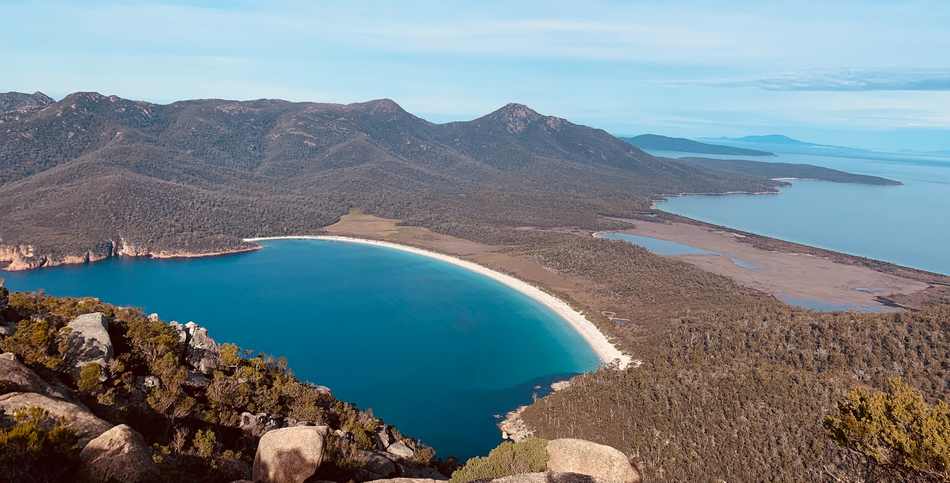 What's It Like To Drive Around Tasmania In A Car?
Travelling around Tasmania by car is an adventure because the roads are less difficult, and it's simple because Tasmanian roads are small and well-maintained.
Detours are one of the highlights of car travel throughout Tasmania. You don't get to experience these detours if you opt to travel by ferry or aircraft.
Some of the roads you can take are the Northern Forage, Southern Edge, Great Eastern Drives, Western Wilds, Heartlands, Convict Trail, and Tasmanian Whisky Trail.
The road conditions in Tasmania can vary greatly from one location to the next due to the island's terrain. This implies that you cannot rush through the roads, and there is a chance you might also see wildlife and native animals as you drive, so be careful.
Many wildlife and animals can be seen on the road as you drive around Tasmania, especially at sunrise and sunset.
You can also check out other vehicle hire alternatives by contacting car-sharing apps and holiday wholesalers.
Unfortunately, most rental cars are booked out early during peak tourist seasons, especially when the southern lights are out and during other seasons. Therefore, if you want to rent a car, you should make your reservation in advance.
Fun fact: Tasmania is a hive of beautiful tourist attractions, with over 20% of them being Tasmanian national parks, wilderness world heritage areas, or marine and forest reserves.
Where Are The Best Places To Visit While Touring Tasmania?
When driving around Tasmania, be sure to stop at some of the state's most beautiful and interesting landmarks. Among them are:
Hobart's Freycinet National Park.
The Bay of Fires.
Bridestowe Lavender Estate.
Cradle Mountain.
Strahan.
Mount Field National Park.
If you want to have a relaxing and enjoyable vacation, you should not stay in one place for an excessive amount of time. Instead, you should make an appropriate travel itinerary.
Three Things To Bring Along While Driving Around Tasmania
If you travel by car, you can bring a lot of different things with you. You must, however, bring a few essentials with you. These include:
Woolen Scarf, Socks, And Beanie
Tasmania can get very cold, so bring your woollen scarves and beanies and woollen socks to keep your body temperature warm. The climate and weather in Tasmania are hard to predict.
Weather-sealed Camera And A Portable Tripod
The weather-sealed camera is very affordable and capable of producing stunning images for you. One of the benefits of this camera is that it fits easily into a backpack or handbag. In addition, you can purchase an inexpensive mini-tripod to keep your camera steady in order to capture an authentic sense of adventure.
Packing Cubes
You can take packing cubes with you on any kind of trip, and they are a great help when it comes to keeping your clothes and other necessities organized.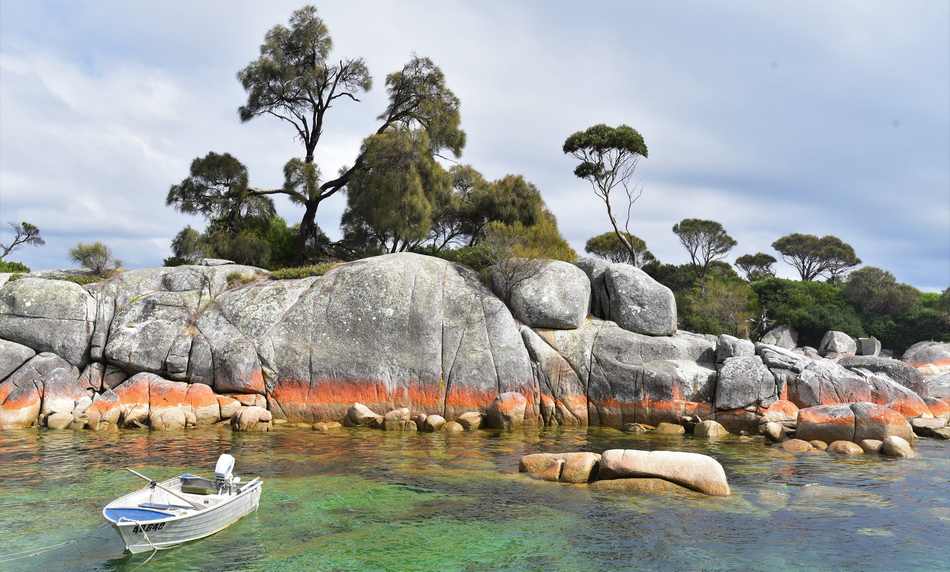 Difference Between Driving Around Tasmania And Taking The Ferry
Driving around Tasmania is not the same as ferrying around Tasmania. If you're curious about the differences, they're listed in the following table;
| | |
| --- | --- |
| Driving In Tasmania | Taking a Ferrying around Tasmania |
| Driving allows you to experience Tasmania's landscapes and detours. | Taking a ferry helps you to experience only the islands in Tasmania. |
| There's traffic on the road, and wildlife animals can also obstruct the roads. | There's no traffic on the seas. |
| It is more affordable compared to ferrying | Taking the ferry is more costly. |
Frequently Asked Questions
How Many Days Does It Take to Drive Around Tasmania in a Car?
You can drive around Tasmania in seven to ten days. However, to get the most and enjoy your experience in Tasmania, fourteen days is the ideal number of days it will take to travel around Tasmania.
How Much Fuel Do I Need In My Car to Drive Around Tasmania?
To drive around Tasmania in 14 days, you'll need a full tank of fuel, and you'll want to keep an eye out for fuel stations on the map to ensure you can always refuel while driving. However, it never hurts to keep some more fuel in case of an emergency.
When Is the Best Time to go to Tasmania?
The summer season, from December to February, is the best time to visit Tasmania. The weather is warm and dry during that time, but if you want to see the southern lights, you must go during the winter or spring equinox (September 22).
Final Thoughts
The most efficient means of transportation in Tasmania is to take a car. Cars can be rented and transported on the Spirit of Tasmania, or they can be rented ahead of time and picked up at the airport or any car centre.
You can also choose to book a taxi to drive you around. We hope you have an enjoyable trip to Tasmania!
Resource Links To Products We Use And Recommend
More Pages On Other Areas