The island of Tasmania is home to beautiful forests, caves, and waterfalls—a dream vacation for anyone that loves the outdoors. Yet, if you're planning on road-tripping it across Tasmania in a campervan, you may be questioning where to park your vehicle.
You cannot park a campervan just anywhere in Tasmania. There are laws in place that prohibit parking in some areas to protect the wildlife and aboriginal land. However, there are plenty of free and low-cost places to park your RV and enjoy camping in the Tasmanian wilderness.
This article will go over the parking rules in Tasmania, give you fishing and campsite recommendations, and make sure you have everything you need for your Australian adventure.
Why You Can't Park Anywhere In Tasmania
Tasmania is home to beautiful National Parks, protected species, and native aboriginal land, so you can't park a campervan anywhere you like. The Tasmanian government and wildlife organizations want to ensure the land and wildlife remain unharmed. Accidents happen; this is a preventive measure.
Where Can You Park A Campervan In Tasmania?
You can park anywhere in Tasmania with signage that doesn't prohibit parking. To be safe, you should check the local guidelines for parking before you arrive. If you find nothing, assume you can park there and follow Tasmania's road rules.
The majority of Tasmania's national parks provide free parking. When driving at night, be careful. Wildlife tends to roam the roads.
Where Can't You Park A Campervan In Tasmania?
You can't park a campervan in Tasmania wherever signage explicitly prohibits it. Designated camping signs will let you know if you can't park there, especially if it is reserved or private land. If you park where it is prohibited, you could face a fine.
Parking Rules In Tasmania
If you don't find any parking signs indicating whether or not you can park in a particular location, follow these government guidelines

:
Parallel park close to the side of the road.
Make sure your camper faces the same direction as the vehicles driving down that road.
Be sure to leave at least 1 meter (3.28 feet) between your van and the other cars around you.
Leave at least 3 meters (9.84 feet) between your vehicle and the dividing lines in the road so that other cars can pass.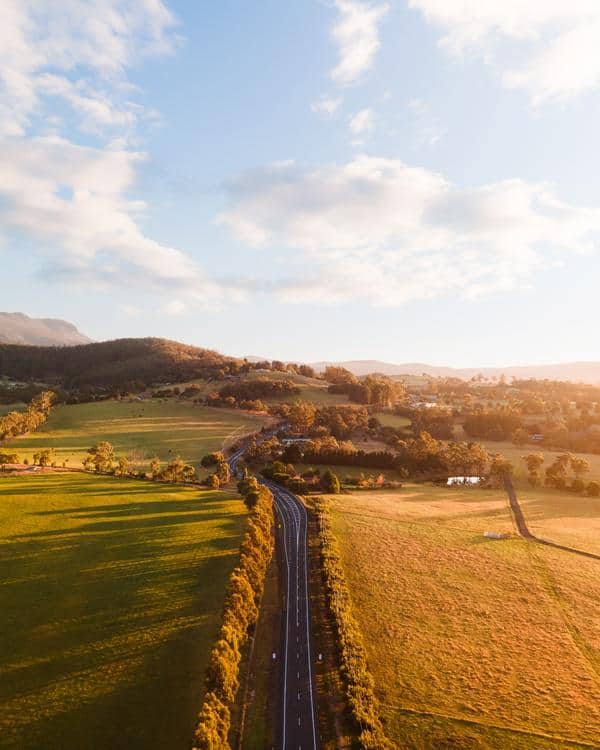 Best Places To Camp In Tasmania
Here are some great camping locations

you should check out during your road trip. Each of these spots allows free camping.
Bay of Fires: If you're journeying down the east coast, check out the Bay of Fires. This beachside conservation area is relatively secluded and perfect for swimming and fishing.
Tasman National Park: In the south end, I recommend Tasman National Park to enjoy the view from the sea cliffs or go hiking in the tall forests.
Cradle Mountain: Located in Lake St. Clair National Park on the northside of Tasmania, Cradle Mountain is for those looking for a mountainous experience. You may even encounter a Tasmanian Devil or two.
Best Places To Fish In Tasmania
Looking to fish on your trip? According to the Inland Fisheries Service

, most waters are open from August to May. Here are some spots you should explore:
Arthurs Lake: A popular fishery, Arthurs Lake is a great place to go if you enjoy trout fishing. It's open during the entire fishing season.
Pirate's Bay: Located on the Tasman Peninsula, Pirate's Bay is another popular fishing locale. It's a great location to catch salmon and squid.
South Esk River: The South Esk River is extensive, so the locals break it into three sections. The Upper Esk, Fingal to Conara, and Clarendon to Hadspen. Any area in the South Esk is excellent for fly fishing.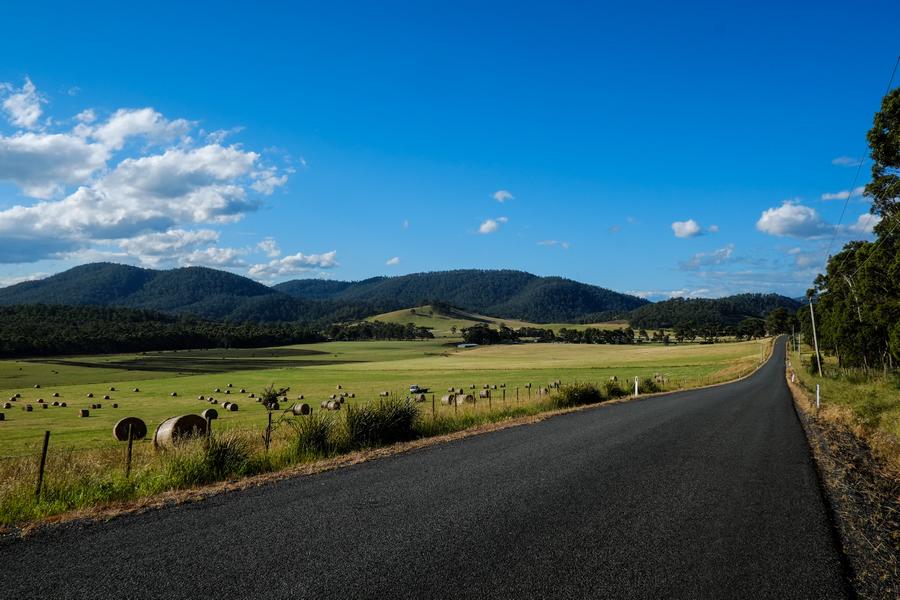 Best Time To Visit Tasmania
Whether or not you've already planned your trip, the time of year you visit Tasmania could considerably impact your experience.
Summer
The Tasmanian summer lasts from December to February—a great time to escape the cold weather you may be experiencing in the northern hemisphere. Summer is warm, and it doesn't rain much, which is good news for campers who aren't fond of the cold.
Spring/Fall
If you prefer to camp when it's a bit cooler, Tasmanian Spring (September to November) or Fall (March to May) could be the perfect time to take your trip. Be aware that it's pretty windy during springtime. If you visit during those months, bundle up and secure your tent.
Winter
Winter (June to August) would be the most challenging time to camp in Tasmania. Temperatures can drop to 0° Celsius (32° Fahrenheit), and there is a lot of snow and rain.
If you can withstand the elements, winter could be a great time to take a trip to Tasmania. Tourism is typically pretty low during this time, so it'll be a more affordable experience.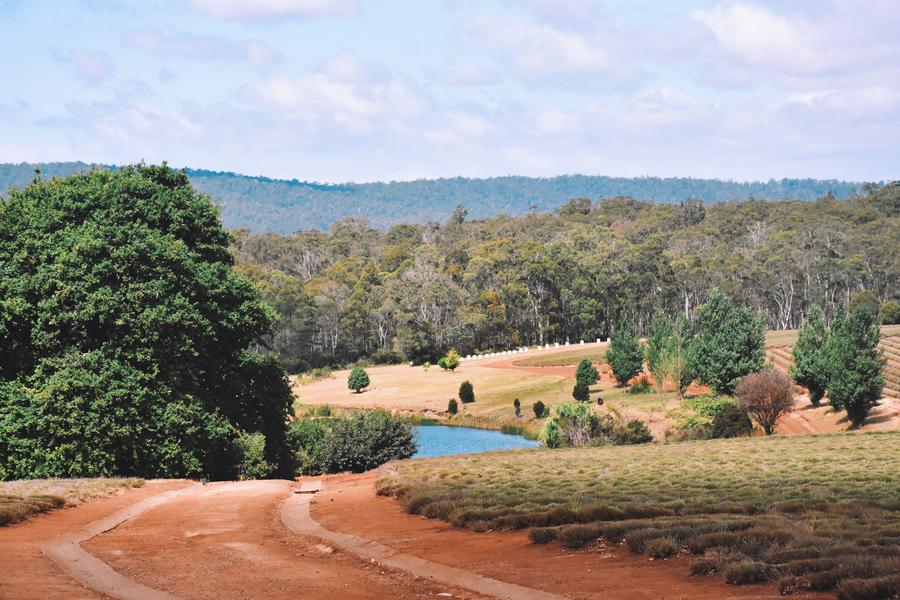 What To Bring When Camping In Tasmania
A great vacation is all in preparation. I made a list of essentials you shouldn't skip out on when camping in Tasmania.
Bring enough food, water, and toilet paper to last a few days longer than you plan on being there. Tasmanian wilderness has some remote locations. Extra food never hurts if you get lost or have an emergency.
Carry a tent that can withstand wind and colder temperatures.
Make sure you take enough money for entrance into certain National Parks and parking, just in case the location you've been dying to see has a fee.
Grab a trashcan before you drive off: most national parks make you take your garbage with you.
No matter what season you visit, bring cold-weather clothing for the nighttime. It can get quite chilly in the evening—even in the summer months.
In case you lose cell service, grab a map of the areas you plan to visit.
Conclusion
When camping across Tasmania, you'll find that there are more places to park your campervan than restricted areas. You should have no issues as long as you follow the Tasmanian parking guidelines. Regardless of when you take your trip, be sure to pack for cooler nights and enjoy the beautiful scenery!
Resource Links To Products We Use And Recommend
More Pages On Camping