Moreton Island is a dream destination for those who like rugged camping and off-roading vacations. The sand island is a great place to take your van and drive around using beach highways and inland sand routes through the forests. But first, you should find out if you can take your van to Moreton Island.
You can take a van to Moreton Island if it's got 4 Wheel Drive. Since Moreton Island is a sand island, only high-clearance 4WDs are allowed on the island. All Wheel Drive vehicles (AWDs) and 2 Wheel Drive vehicles (2WDs) are not allowed on the island.
In the rest of this article, I'll explain what kind of van you can take to Moreton Island and whether you'll need a permit or insurance for your van. I will also discuss why only certain kinds of vehicles are allowed on Moreton Island.
I'll also touch on safety tips to drive safely on Moreton Island, so if all of this interests you, then keep reading!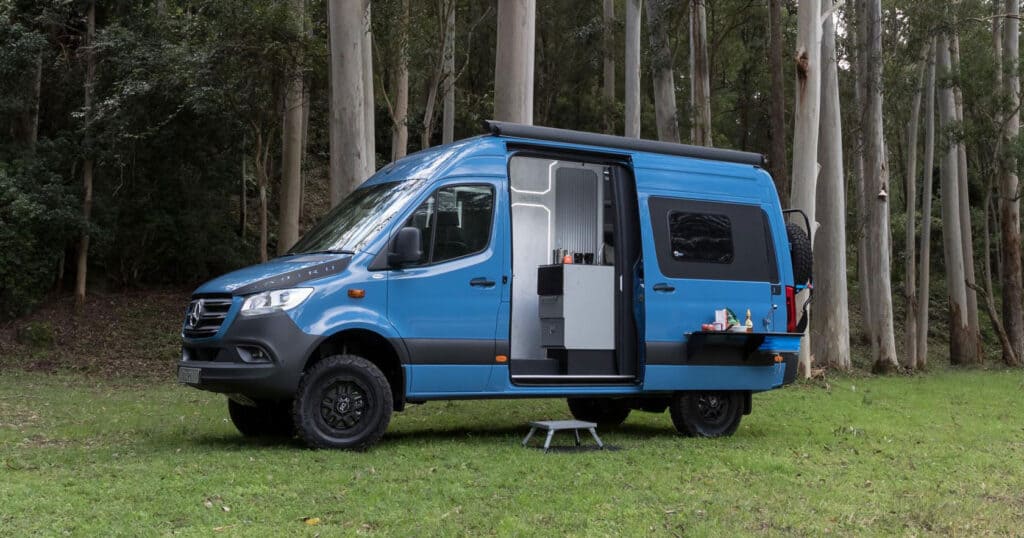 What Kind Of Van Is Allowed At Moreton Island?
Only 4WD vans are allowed at Moreton Island. All vehicles on Moreton Island must be 4WD, high-clearance vehicles. They should also not be top-heavy to avoid toppling over around sharp corners or dunes.
Because Moreton Island does not have paved roads, sand paths are the only way to travel around the island. While the beach highways may be made of compact, hard sand due to the water hardening the sand, inland roads are much softer. Plus, you have to pass by soft sand dunes or paths to get to the beach highways.
The soft sand all over the island makes it really easy to get bogged down or stuck. So the island authorities only allow high-clearance 4WDs on the island to prevent that. They also advise against top-heavy vehicles, so there's no chance of the van toppling over.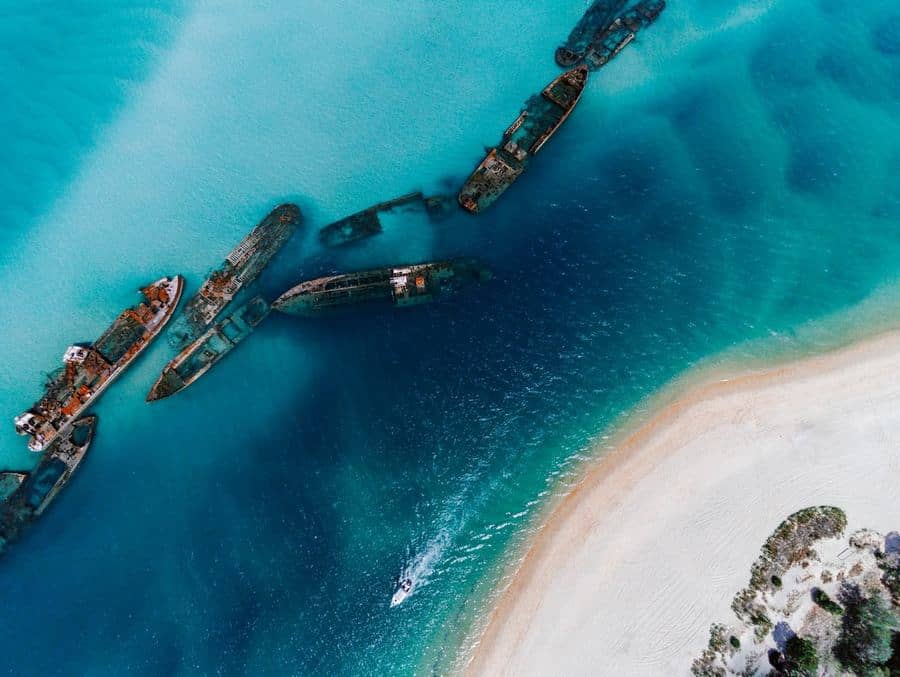 Why Are Only 4WDs Allowed On Moreton Island?
The island authorities only allow 4WDs onto Moreton Island to prevent vehicles from getting bogged down in the island's sandy roads and causing traffic jams. AWD and 2WD vans can get stuck in soft sands, so they aren't allowed on the island to prevent that from happening.
Obviously, you wouldn't want to start your vacation by getting your van stuck and being a nuisance to the people behind you. 4WDs are much better equipped to handle sandy roads, so it's better to use those when driving on Moreton Island.
Do I Need A Permit To Take My Van To Moreton Island?
You need a Vehicle Access Permit (VAP) to drive on Moreton Island. If you're bringing your own van to the island, you'll need to apply for the permit and then display that permit on the lower left corner of your car's windshield.
You can book your permit through the Mulgumpin Camping

service provider. This is also the website where you can book your campsites.
Do I Need Vehicle Insurance To Take My Van To Moreton Island?
While you don't have to insure your vehicle, it's advisable that you do. Moreton Island's sand and coastal humidity can damage your vehicle more than normal. Insurance would help ensure you don't have to spend unnecessarily on repairing your vehicle after your vacation.
If you've already got car insurance, it would be best to check with your insurance provider if they cover sand and saltwater damage. If not, you can try to get insurance for your trip or hire a 4WD instead of taking your own car.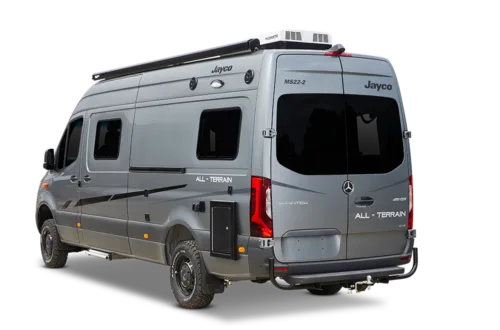 Can I Hire A Van On Moreton Island?
You can hire a 4WD van for your trip to Moreton Island. There are plenty of hiring options locally, and each has a range of 4WDs suited to your needs. If you're staying at the Tangalooma Resort, they've got their own 4WD hire service that you can use.
Hiring a 4WD for the trip is likely to be quite expensive. However, if you're not covered under car insurance or don't own an appropriate 4WD, this may be your best option.
Driving Safely On Moreton Island
Since Moreton Island is a sand island, it's important to ensure that you follow the appropriate safety tips when driving there. Using the wrong kind of car, driving recklessly, or forgetting to bring the necessary supplies may turn your vacation into a nightmare. The last thing you want to do on your vacation is get bogged down or get into an accident!
Here are some tips for sand driving to avoid getting into trouble.
Always carry a tire pressure gauge and reduce the pressure in your tires before driving on soft sand.
Drive on beach lanes between the high tide mark and waterline to avoid soft sand.
Respect the island's road rules and speed limits to avoid accidents.
Keep off sand dunes except at designated crossing points.
Never drive through a creek without first checking how deep it is.
Stow your supplies towards the bottom of your vehicle to prevent it from falling over.
Try to drive in pairs so that you can help each other if one gets stuck.
Carry extra supplies in case of an emergency.
Carry a shovel or traction aids to get your car unstuck if you get bogged down.
For a full list of driving safety tips, you can look up the Driving on S

a

nd Guide

online or download the PDF version

.
You can also look up a list of supplies to carry here

.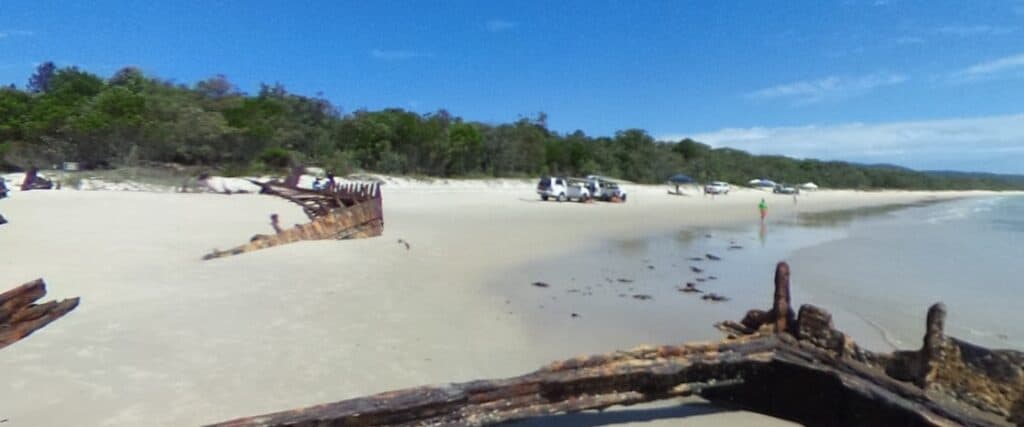 Final Thoughts
If you have a high-clearance 4WD van, you can take it to Moreton Island. However, you'll need a Vehicle Access Permit (VAP), and you should probably get your van insured against sand and saltwater damage as well. However, if that isn't possible or you don't have an appropriate vehicle, you can hire a 4WD to drive in instead.
Regardless of whether you're driving your own van or a hired one, always follow the necessary tips to drive safely on the sand. You can find these tips on the Queensland Government's Parks and Forests website.
Resource Links To Products We Use And Recommend
More Pages On Camping