Caravan rules can be complicated when going from state to state in a country like Australia. While some rules change as you travel, others remain constant throughout the country. This variation in rules and regulations can make it hard to plan a caravan trip in Australia.
You can legally live in a caravan permanently in Australia. The process will require you to move around to different places or to obtain a license in order to make the situation permanent. It is easier to live in a caravan temporarily.
This article will explore how to legally live in a caravan in Australia and a few rules to be aware of before you set out on your journey. Let's get started.
Can You Park On Private Property In Australia?
You can park a caravan on private property in Australia for up to thirty days every year without a license. So, in essence, you can live in a caravan on your private property if you're able to procure a license.
Getting a license

will allow you to keep your caravan on private property and stay in it for as long as you'd like. To apply for a license you will need to:
Submit the correct forms
Submit a picture of your caravan
Pay the fees associated with receiving a license
A part of the information you submit must include where you plan to store the caravan on your property. Based on the state you're travelling to, there will be a specific minimum distance required between your residence and the caravan.
So when applying for a license, you need to outline where you plan to park the caravan and ensure it's at a reasonable distance from the home.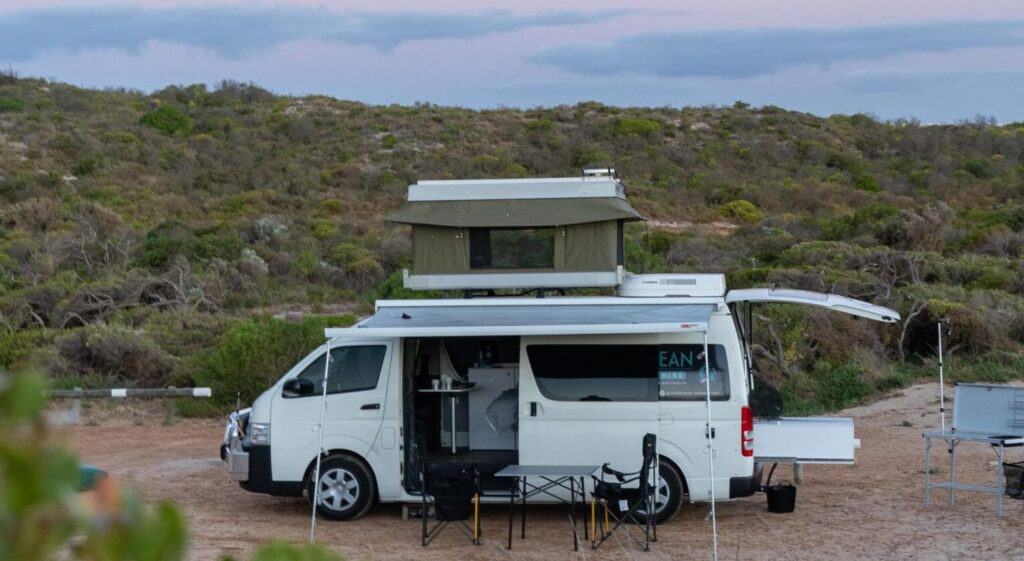 You Don't Need To Park On Private Property
While private property would be ideal, you don't need to park your caravan in someone's home if you're travelling through Australia. Instead, you can park your caravan in specific parks, RV villages, and campsites. While some locations have certain restrictions on how long you can stay, caravans are welcome in all these spaces.
While parking on your own property can be an effective way to safely live in a caravan, it's not the best option for everyone.
Free Public Camping Areas
Camping is a popular activity in Australia. So it's no surprise that there are free camping areas all across the country for you to try out. You can park your caravan overnight in designated spots in these locations. While this is a great option for those who are travelling, these spots aren't available for long-term parking.
Free public camping areas usually limit guests to one or two nights of stay before you need to move on. As such, these spaces are ideal for those travelling through the country rather than as a permanent living space. However, they're perfect for those who need a quick, temporary place to stay.
In these spaces, you may have limited facilities and specific rules for waste disposal

, so pay attention to the regulations. 
RV Villages
Throughout Australia, you can find small towns with RV villages for caravans and RVs. These villages offer free caravan parking for those passing through. In return, the town gets some business from the weary travellers.
In this case, also, some villages may have a limit on how long you can stay while others may encourage longer stays in the hope that you spend more money in their community. Overall, these villages are a great way of getting some rest and ensuring that you aren't breaking any laws in the process.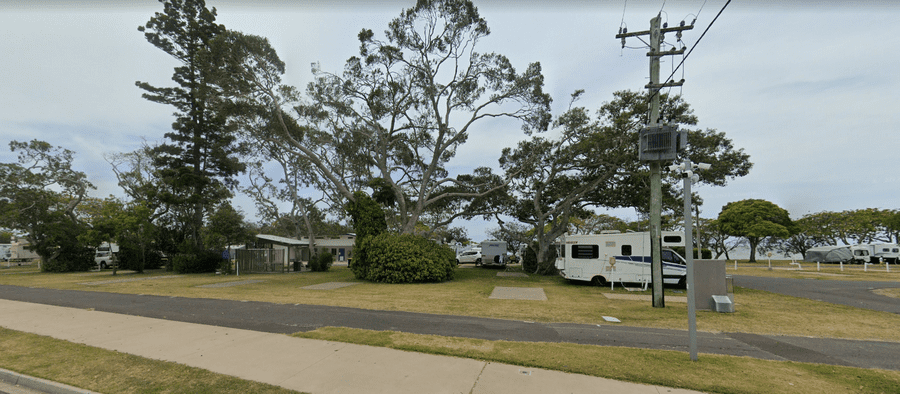 Chargeable Public Campsites
Public campsites with a fee are a convenient way of parking and staying as long as you need in your caravan. These spaces typically charge you a fee for each day you decide to camp in your caravan. Thanks to this arrangement, you can pay ahead of your arrival for the entire duration of your stay and use the campsite for as long as you need. 
Paid campsites usually have better facilities for their guests as they can use parking fees to invest in the space. These areas also typically host park rangers who can assist you if you run into issues while camping.
As such, paid camps are overall the safest and most convenient method to stay in your caravan for an extended period.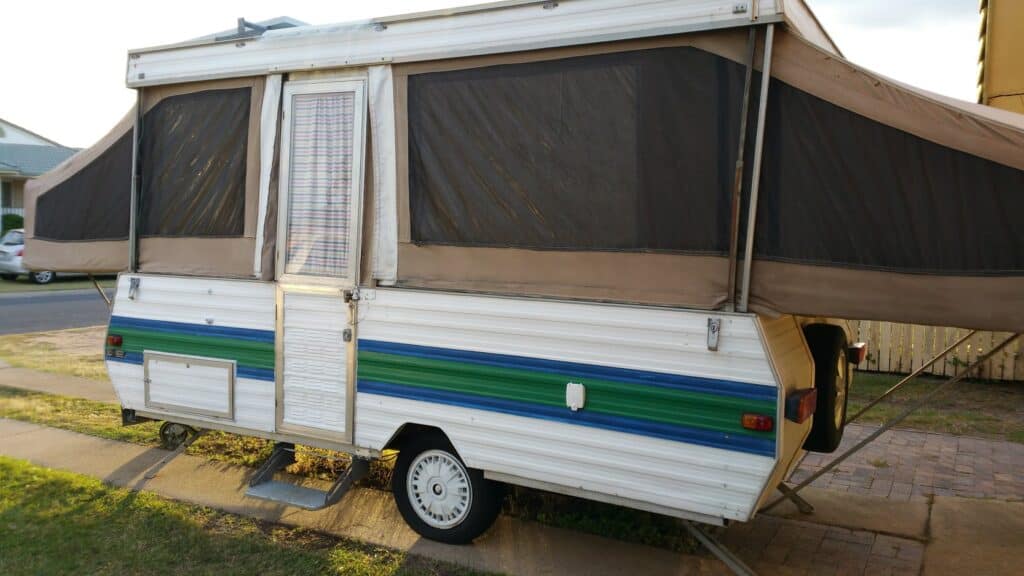 Private Homes And Businesses
Private homeowners and business owners may permit you to park on their property and sleep in your caravan. However, they will need to follow the laws of private property parking and require a camping license to be able to host you for more than thirty days. 
Some businesses may allow you to park in their lot if you purchase goods from them. So consider this option if you're near a space like this and need a quick rest before powering through a long trip. 
Can You Live In A Caravan Permanently Without Moving Around?
You can't live in a caravan permanently in Australia without moving around unless you have a license. It's only possible to live in a caravan on private property with a license from the related authorities. Without one, you will need to move to a new location within thirty days.
If you don't own private property in Australia, can't get a license, or don't have room for a caravan, you will need to move around regularly. And while there are plenty of free and cheap places to stay in your caravan, they typically have restrictions on how long you can stay.
To live in a caravan in Australia economically, you will need to move from place to place. So if you're planning to take off in a caravan, prepare to stay only a night or two at each location of your destinations.
These locations typically post rules for campers to see. And if you can't find the rules anywhere, ask the owner or park ranger to ensure you're not in violation of the local laws.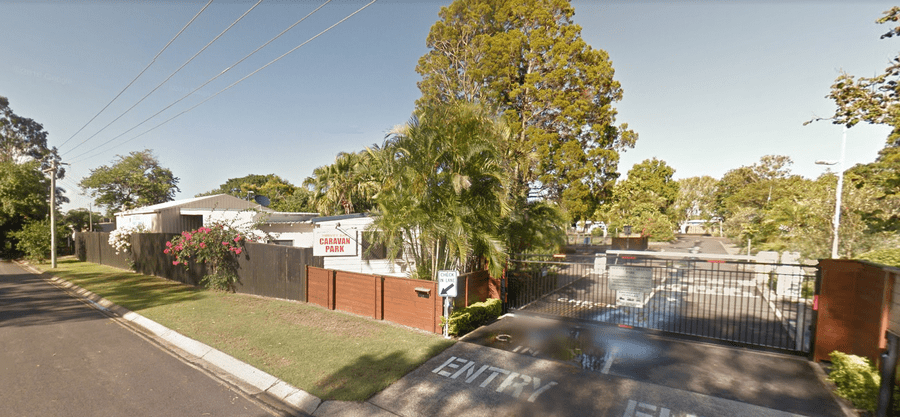 Final Thoughts
While you can live in a caravan permanently, it's challenging and will require you to move around indefinitely. If you decide to stay in one spot, you will need the required licenses or have to pay a fee to park your caravan on a paid campsite.
Resource Links To Products We Use And Recommend
More Pages On Camping