For buying flight tickets, passengers have several choices, such as going for online reservations, contacting an airline personally, or consulting a travel agency. However, one travel hack is quite famous among people looking to buy cheaper tickets; purchasing tickets at the airport. So is there any truth to this 'travel hack'? 
Airline tickets are not cheaper if you buy them last minute at the airport. Although some people believe it's the best way to purchase affordable tickets, in reality, the prices of these tickets often exceed the expected price since they are subjected to additional charges like cancellation fees.
While sometimes you can get a cheap discount on a flight about to leave that hasn't been filled to total capacity, you'll often find higher ticket prices at the airport. The apparent alternative is purchasing flight tickets online rather than heading to the airport, hoping to find a cheaper ticket. 
3 Reasons Why Tickets Are More Expensive At The Airport
As we've already established, buying tickets directly at the airport is more expensive than buying them online. If you've been looking for cheap flights recently, you might have been surprised by the pricing, and despite your best attempts to be flexible on travel plans, you can't find the steal you're looking for. So what makes airfares so costly at the airport?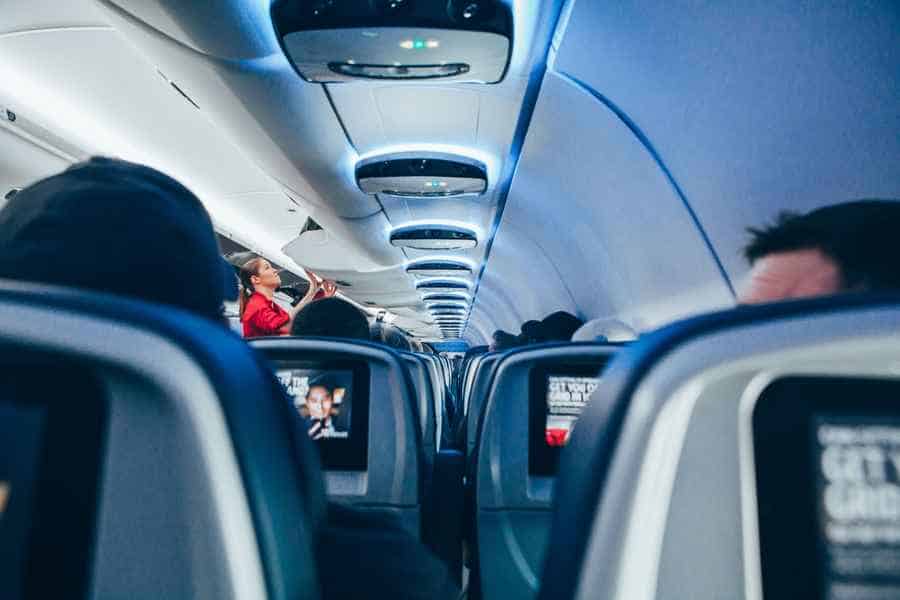 1. Higher Demand Means More Expensive Tickets
First, remember that flight fares follow the same supply and demand principles as any other commodity. When there is high demand for tickets for a particular flight, airports will charge more money for the ticket.
Since demand for airline tickets tends to increase during the holiday season, you can expect ticket prices to be higher at the airport ticket counter when you're purchasing at the last minute. 
2. OTA Deals
Online travel agencies (OTA) occasionally make bulk deals with airlines in exchange for a guaranteed number of sales per airline company. To achieve this, OTAs will offer you a discount to entice you to travel with a specific airline. Therefore, you'll find cheaper deals on tickets through OTAs than at the airport ticket counter.
3. Jet Fuel Prices Increase Price Of Tickets
Another essential factor that contributes to the prices of airline tickets is the price of fuel. If there is a recent upward trend in fuel prices, you can expect airline companies to increase their fares. Not just that, the airports will also account for the increase in expenses due to rising fuel prices, resulting in higher cost of tickets when you buy them from the airport.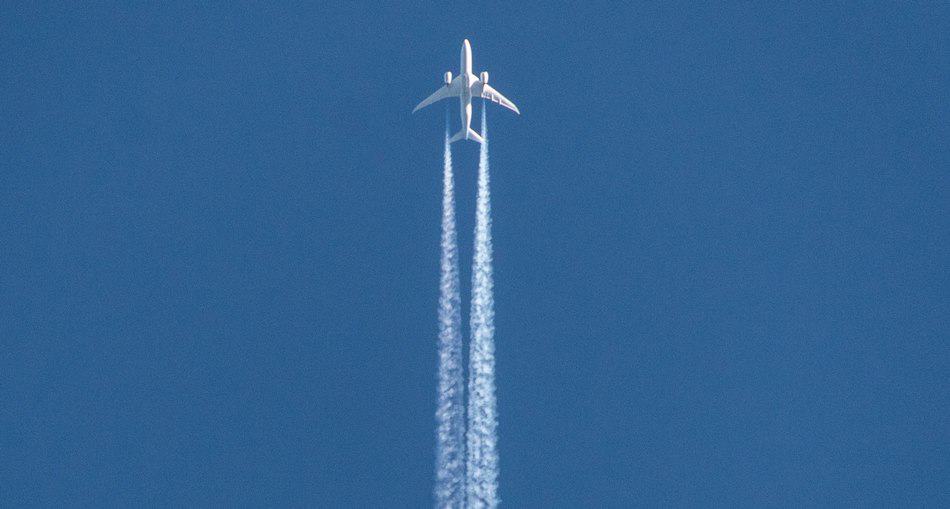 Why Should You Buy Flight Tickets Online
Aside from getting access to more affordable options, buying airline tickets online has more benefits than purchasing them directly at the airport. 
More Convenient
Booking a flight online means you can do it at any time of the day from wherever you want, which is highly convenient. All you need is a phone or any other device that connects to the internet and has a browser.
By buying tickets online, you won't have to worry about arriving at the airport several hours early just to get in line to purchase your ticket. You also won't feel pressured to schedule a flight on the spot without careful consideration.
Easier To Compare Airfares
Booking flight tickets online allows you to compare airfares much more easily, something you cannot do when you phone an airline or a travel agent. Many services, such as Google's Airflight tool, let you instantly view the current flight pricing for different locations. 
You may go over multiple options before choosing whichever flight works best for you.
Time-Saving
You can save a lot of time by checking-in online early rather than driving to the airport. All you have to do is go to the airline's website, enter all of your credentials, and print or download your boarding pass.
Easier To Cancel Tickets
When you buy your flight ticket online, canceling is a much easier procedure. You can compare cancellation fees and be aware of relevant laws before purchasing a ticket online to avoid incurring an external cost. The drawback, however, is that most online booking websites will charge you an extra cancellation fee. 
Drawbacks Of Buying Tickets Online
Although purchasing a ticket online is mostly cheaper than buying straight at the airport, certain ultra-low-cost carriers impose an online booking fee. You can expect these low-cost carriers to charge between $4 to $21 extra per person whenever you make a booking through a website or a phone call.
It's also quite easy to make mistakes while filling out the online form for a ticket. Any mistype in the date, name, or flight number won't be accepted by a professional airline agent when you're standing in queue for a plane. 
| | |
| --- | --- |
| Booking Tickets Through Airlines | Booking Tickets Online |
| No online registration fee | More available deals and discounts |
| Usually no extra charges for ticket cancellation | Extra charges for ticket cancellation |
| Cannot compare prices | Easier to compare prices |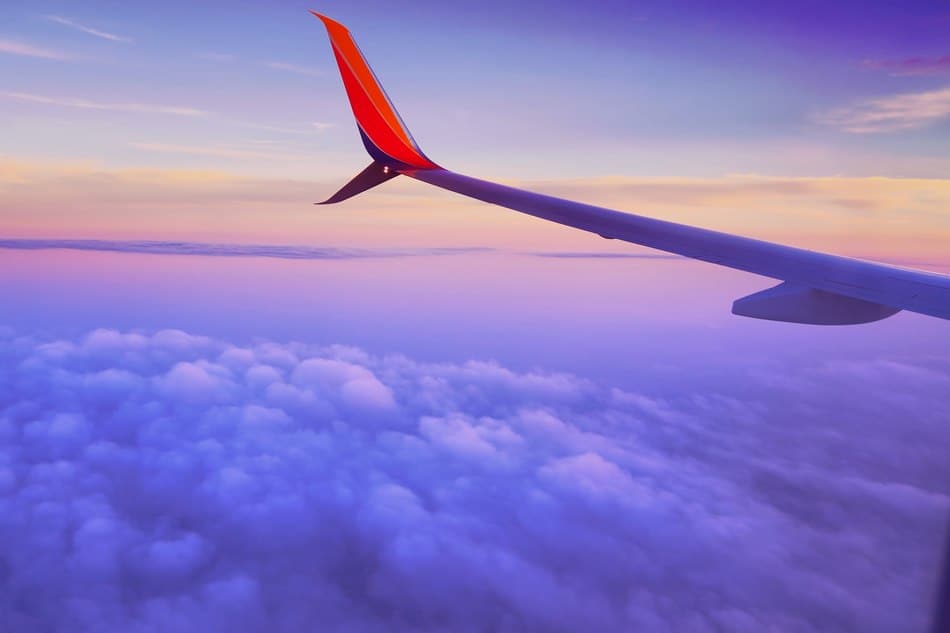 FAQs
Will I Always Get Cheaper Flight Deals Through Third-party Applications?
Although this is true in some cases, you won't always find a massive difference in prices offered by the airline versus the prices you see through third-party applications. 
Can We Avail Discounts If We Book Tickets With Our Credit Cards?
Yes, you can get discounts, but you need to check if the airline is offering this discount or not. Many airlines also provide a co-branded credit card with benefits such as free luggage, complimentary seats, or even elite status covering all of these things.
Which Airlines Offer The Lowest Prices?
To save money on last-minute travel, you can seek some budget airlines, including Southwest, JetBlue, Spirit, and Frontier. The good thing about these airlines is that you can fly at inconvenient hours at a reduced cost. 
Conclusion
Airline tickets are not, as many people believe, less costly. You can always buy your flight tickets online to obtain the best deals and compare different options. Therefore, the next time you ask yourself if it's cheaper to buy a plane ticket at the airport, don't waste time traveling all the way there!
Resource Links To Products We Use And Recommend
More Pages On Other Areas