The cost of living can be a vital factor when determining where one would like to move next. Whether you are looking to immigrate to Australia, or are looking to move to a new city, understanding living costs in that region can give you a fair idea of what your expenses are likely to be and how much income you will need to earn to live a healthy and wealthy lifestyle.
On average Melbourne is 7%-10% more expensive to live in as compared to Perth. This approximation is based upon several cost of living factors that include food, clothing, housing, schooling, entertainment, transportation, utilities, and personal care.
The average salary in Perth is also higher with those living in Perth having more purchasing power (15% more) than those in Melbourne. However, what makes Perth more cost-effective to live in, and does that make it a better place to live in than Melbourne? Well, for answers to these questions and a lot more keep on reading!
Cost Of Living In Perth Vs. Melbourne
When choosing to move to a new city it is important to realize just how much it is going to cost you to meet the most basic of needs. This knowledge can be instrumental in the decision-making process as it allows you to weigh all the pros and cons of a place and choose the most viable choice in the most informed manner possible.
As such, we have prepared a graph to show just how expensive or inexpensive staying in Perth is as compared to Melbourne. Based on our data we found that Perth is 8.3% less expensive to live in as compared to Melbourne.
10 Costs Considered When Answering The Question
Looking at the graph above it can be difficult to understand exactly how much more expensive Melbourne is as compared to Perth. So, let's help break this graph down.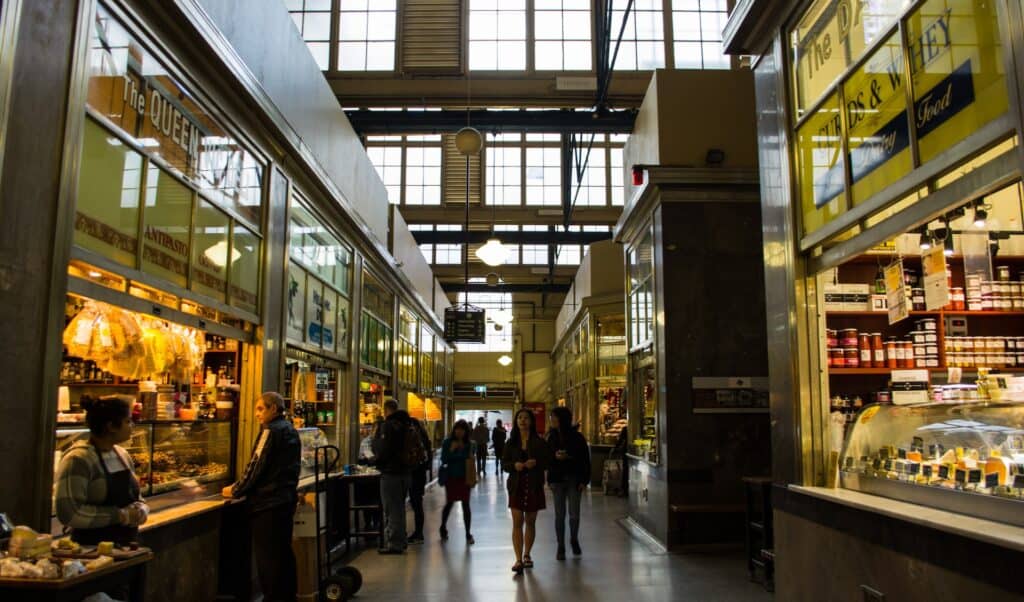 1. Restaurants – Eating Out
If you are a fan of eating out rather than cooking at home you will find Perth to be a little lighter on the pocket. A nice lunch at a decent restaurant would cost around $20 AUD in Perth while that same meal in Melbourne would cost $22 AUD or more. 
Even though a few dollars difference may not seem significant it can add up. That too all too quickly, if you are a foodie that loves exploring new foods and restaurants around the city.
Based on our data we reckon on average Perth is 4% cheaper as compared to Melbourne when dining out. This is what the graph represents.
2. Groceries – Fruits, Vegetables, & Meats
Groceries are considerably cheaper in Perth as compared to Melbourne. Vegetables and fruits are especially more affordable as compared to Melbourne, while meat and milk cost about the same.
If you are someone that loves to cook at home but also on occasion opt to eat out with family and friends you will find that living in Perth will save you on average around 10% in food cost alone.
3. Rent Per Month – Single Vs. Family
A large chunk of most of our income goes to rent or montage payments. If you are single or a young couple a one-bedroom apartment might suffice for the time being. If you have kids you are likely looking at 2-3 bedroom options.
A one-bedroom apartment in the city costs about the same whether you live in Melbourne or Perth. On average you are looking at about $1700 AUD per month. A 3-bedroom apartment in the city centre is at least $150 AUD or more in Melbourne as compared to Perth.
However, if you are a family and would prefer to rent a home in the suburbs Perth is slightly more affordable than Melbourne. A nice 3-bedroom townhouse or apartment will set you back, on average, $1900 AUD in Perth as compared to over $2100 AUD in Melbourne. It would be the same case if you look for an apartment around Perth's Central Business District (CBD).
On average rental prices are generally 5% higher in Melbourne than in Perth.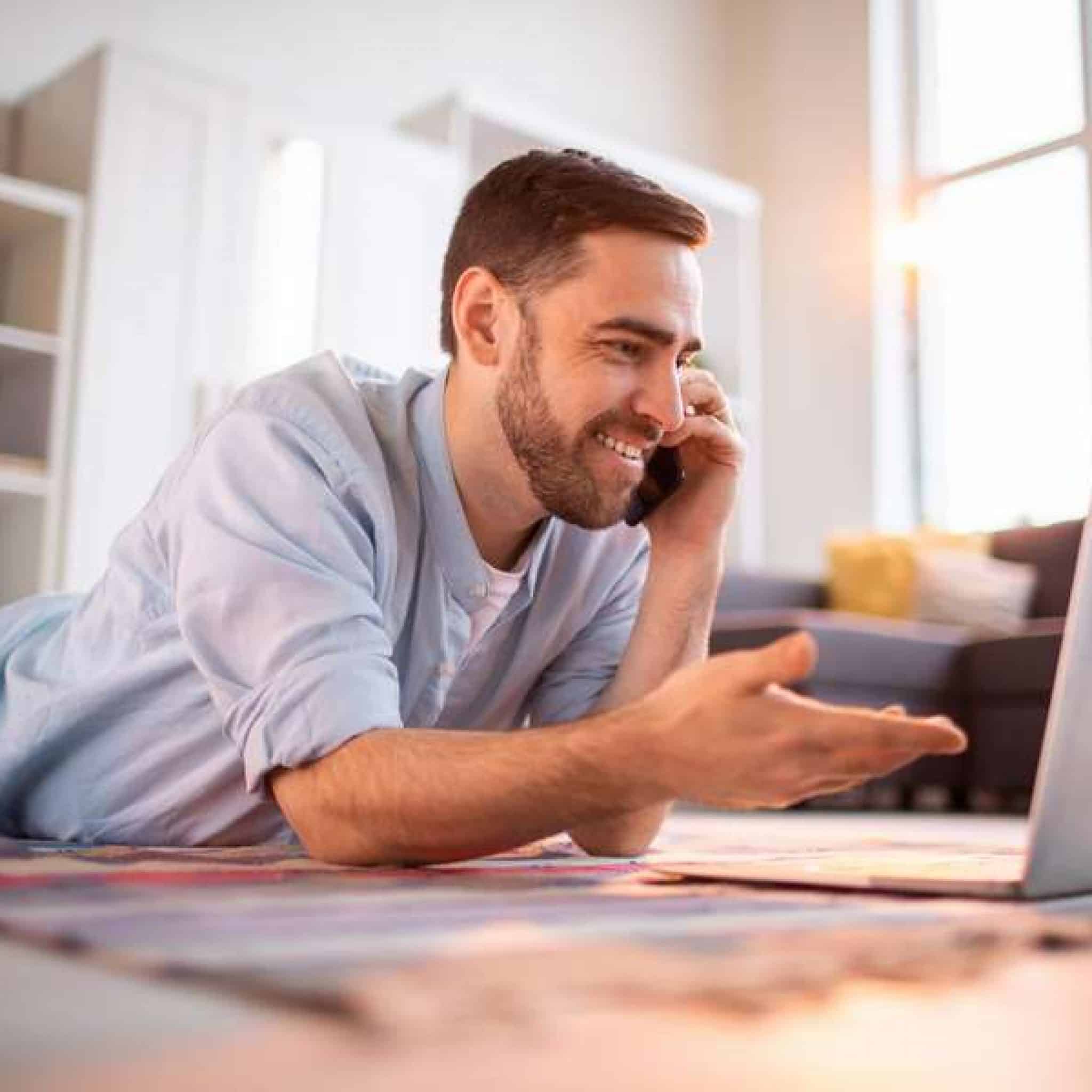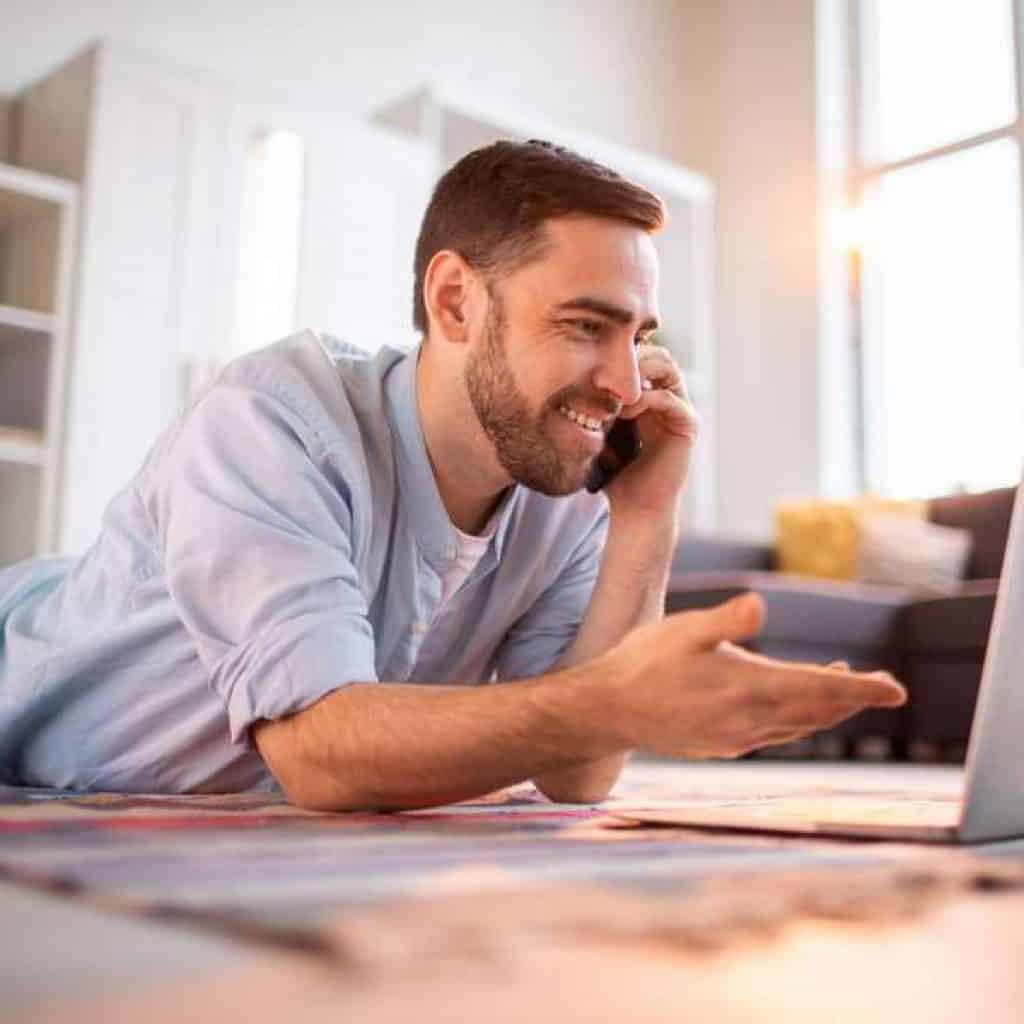 4. Buying A House
Owning your own home has many benefits as compared to renting one. If you have to buy a house on a mortgage we recommend doing so! If you are deciding between buying a house in Melbourne or in Perth and are on a tight budget, Perth is where you should look.
Even though Perth has seen a startling increase in home prices in recent years it is still considerably less expensive to own a house in Perth as compared to Melbourne. Whether you are looking for a home in the suburbs or in the city centre you can save upwards of 30% on similar-sized homes when buying in Perth. That is a serious chunk of change!
5. Utilities & Internet
The cost of utilities such as heating, cooling, power, water, and waste disposal costs about the same whether you live in Perth or Melbourne. Set aside about $200 AUD a month and that should be enough to cover your utility costs.
Wi-Fi Internet will also cost about the same no matter where you decide to live. For a 50 Mbps connection with unlimited data and cable TV, you are looking at about $75 AUD a month. 
6. Clothing – Shoes, Shirts, Jeans, Etc.
Clothing such as shoes, jeans, t-shirts, skirts, shorts, and more are priced around the same in both cities. If anything you might find better clothing deals in Perth than in Melbourne saving you a few dollars here and there.
7. Transportation – Public & Private
Transportation in Perth also costs about the same as in Melbourne. A bus ticket costs $4.50 AUD just like it does in Melbourne but a taxi ride in Perth may cost you a bit more than it would in Melbourne. Taxis in Perth have a higher starting tariff and charge more in waiting fees which make them a pricey option for staying mobile.
Monthly bus passes are however a bit more expensive in Melbourne than in Perth. A monthly pass costs $115 AUD in Perth while it is close to $160 in Melbourne.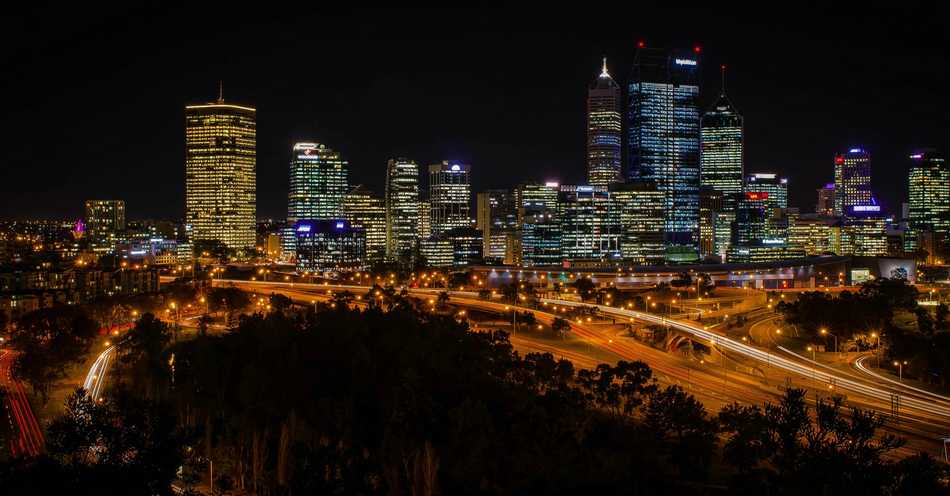 8. Entertainment – Movies, Clubbing, Gyming & More
When it comes to entertainment value Perth has an edge over Melbourne. There are a lot of suburbs in Perth that have an amazing nightlife culture and as such, you can get good value for a night out partying with friends. 
Tickets to movies and the theatre are comparatively less expensive than that in Melbourne and so are tickets for sporting events. You will find memberships for fitness clubs and sports centres to also be less expensive than what you would generally find in Melbourne.
Based on our data, entertainment costs are 5% more expensive in Melbourne than in Perth. 
9. Schooling –  Preschool, Primary School, & Childcare
If you are planning on immigrating or moving to Perth or Melbourne and have a family with children who are in their early stages of adolescence schooling costs might be a major determining factor when considering where to move.
Perth, in this case, holds a major advantage over Melbourne as schooling and childcare costs in Perth are comparatively a lot less expensive. Pre-schooling for one child can cost about $2400 AUD per month in Melbourne as compared to just $1700 AUD in Perth. 
Average annual costs for primary school are over $25,000 AUD annually in Melbourne compared to $17,000 AUD in Perth. As such, you can expect to save at the very least around 20% or more in school fees alone by living in Perth. 
For raising a family with kids then Perth is a great option!
10. Personal Care – Medication & Grooming
On average medication is slightly more affordable in Perth than in Melbourne. OTC drugs tend to be a few dollars cheaper and so are doctor visits. $75 AUD in Perth as compared to $87 AUD in Melbourne.
Grooming products such as shampoo, soap, toilet paper, tampons, and toothpaste are a couple of dollars cheaper in Perth as compared to Melbourne.
You will find getting a haircut or paying a visit to the salon to also be more cost-effective when living in Perth.
Final Verdict
After taking into account all of the costs mentioned above we averaged out the differences in pricing between the two cities to determine which one was more or less expensive. The more expensive city would get a score of 100. 
So if Melbourne was 10% more expensive in terms of renting, for example, Melbourne would get a score of 100 while Perth would get a score of 90. 
Taking the average of the total of the two scores we determined that based on these factors, Melbourne is 8.2% more expensive to live in as compared to Perth.
Of course, pricing indexes are subject to change, and as such, we can confidently say that as of 2022, Perth is anywhere from 7% to 10% less expensive, in terms of cost of living, as compared to Melbourne.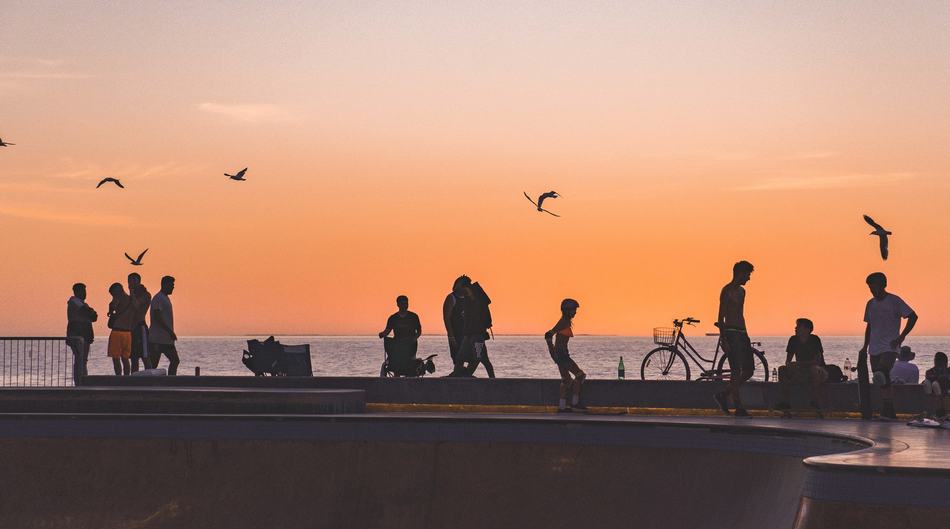 Take Into Account All The Factors
Immigrating to Australia or moving to a new city can be intimidating. New people, new cultures, and a new life can all seem exciting but nerve-wracking at the same time. That is why it pays to do your research and come to learn as much about a city as possible before making the decision to move.
Australia is a beautiful and amazing country to live in. Each city offers its own unique flavour, culture, history, and natural beauty. Thus, apart from just taking into consideration living costs, you should also think about what type of city you would want to live in. 
Do you enjoy living by the coast? Or are mountains and hills more your cup of tea? What type of weather do you enjoy? And where do you stand to make the most income? All of these factors and more need to be taken into consideration. 
Frequently Asked Questions
Q) Is Living In Perth Better Than Living In Melbourne?
Even though Melbourne is considered the best city to live in Australia, Perth comes in at a close second. Melbourne was Australia's former capital and has been ranked as one of the world's most liveable cities numerous times. It is a city bustling with energy, state-of-the-art infrastructure, historic architecture, world heritage sites, and wondrous natural beauty. 
However, Perth is equally as amazing and offers plenty of the same while being more cost-effective to live in as compared to Melbourne. Great weather, low population density, and a great standard of living make both cities ideal places to call home. No matter which city you end up choosing you would have chosen wisely!
Q) What Are The Cheapest Places To Stay In Australia?
If you are looking for a place in Australia that has the lowest cost of living, Hobart or Adelaide may well be your best bet. Adelaide is considered the food and wine capital of Australia while Hobart the capital of Tasmania is known for having the least expensive property prices in all of Australia. A whopping 25% less than the national average!
Q) What City Is Considered To Be The Most Expensive In Australia?
Sydney is considered Australia's most expensive city to live in and also happens to be one of the most populated with nearly 5 million people calling it their home. It is also the 15th most expensive city to live in the world and is nearly twice as expensive to live in as Melbourne; Australia's second most expensive city to live in.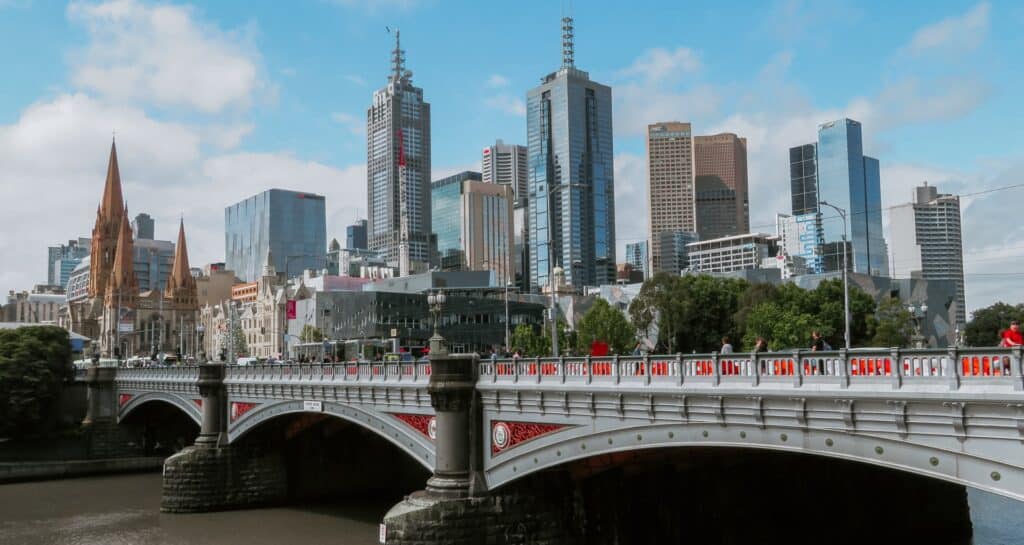 Final Thoughts
Yes, Perth is less expensive as compared to Melbourne but is it the right place for you? Perth offers an amazing lifestyle and plenty of income-generating opportunities but it does have some drawbacks. 
In terms of the rest of Australia, it is more isolated than Melbourne or for that matter any other city in Australia. It also has a hotter climate which one may or may not like. 
Living costs are important but taking into account all the factors involved can give you a much better idea as to which city might be more suited for you or your family in the years to come!
Resource Links To Products We Use And Recommend
More Pages On Other Areas