Victoria is home to many state forests. Whether you want to travel through Toolangi State Forest or camp next to the river in Big River State Forest, you will find some of the most beautiful landscapes you will ever come across.
You cannot camp anywhere in a Victoria State Forest. But since there are 3.1 million hectares (7.7 million acres) of state forest in Victoria and over 250 camping areas, you are sure to find a place to camp. Some forests allow dispersed camping; others have designated areas where you can camp.
In this article, we will discuss whether you can camp anywhere in a Victoria State Forest and which state forests are best for camping and dispersed camping. We will also talk about permits and fire safety.
Where Can You Camp In A Victoria State Forest?
Most Victoria State Forests and parks allow camping, but not all of them. Some offer fully serviced camping spots with electricity, toilets, fireplaces, and pools, whereas others offer a more backcountry camping experience.
You can camp at the designated camping areas within a Victoria State Forest or in areas where they allow dispersed camping. Each state forest will have its own rules and specific areas where camping is permitted. So, follow the park's rules and don't camp within 20 m (65 ft) of a river or lake.
There's a huge variety of camping experiences available in Victoria State Forests. If you are looking to relax but still want to enjoy some luxuries, you can choose to stay in a caravan at a park that supplies the electricity. Alternatively, you can be a little more adventurous and sleep in a tent but still park your car close by.
On the other hand, if you want a backcountry experience, there are some campgrounds that you can't drive to. You would have to hike or take a canoe ride to get there.
Best Places To Camp In A Victoria State Forest
Whether you are looking to do some birdwatching, bushwalking, dirt bike riding, or fishing, Victoria is the place for you. There are many state forests and parks in Victoria where you can camp and enjoy the wild outdoors. However, to make it easier for you, here are some of the best state forests in Victoria to camp in.
Toolangi State Forest
Toolangi State Forest

is home to various rare and threatened plants such as swollen swamp wallaby grass and Buxton gum. It is a spectacular state forest that's ideal for tree lovers as it is home to the Kalatha Giant tree, which is 65.5 meters (215 ft) tall.
You can do some four-wheel driving or trail bike riding if you are a thrill-seeker. Alternatively, you can enjoy some bushwalking and maybe get to see a Leadbeater's possum or Spotted-tailed quoll.

Marysville State Forest
This is a beautiful State Forest, filled with some of the most spectacular eucalypt forests

and waterfalls you will ever see.
Camping isn't allowed in the park unless you stay at Keppel Creek Camping Area, Anderson Mill, and Keppels Hut. However, if you can book a stay at the hut, it will be well worth your time. There are many day visitor areas, and you can participate in activities like picnicking, bird watching, fishing, and bushwalking.
Big River State Forest
Big River State Forest

might be the most amazing place you can visit in Victoria. You don't have to book in advance, but it can get pretty busy during peak seasons, so make sure to get there early.
The forest has many bush camping areas along the Big River, most of which contain fireplaces, and some have toilets. There are some sites where you can park your caravan, but all camping sites are unpowered.
Big River State Forest offers fun and interesting recreational activities like canoeing, vehicle touring, fishing and bush walking.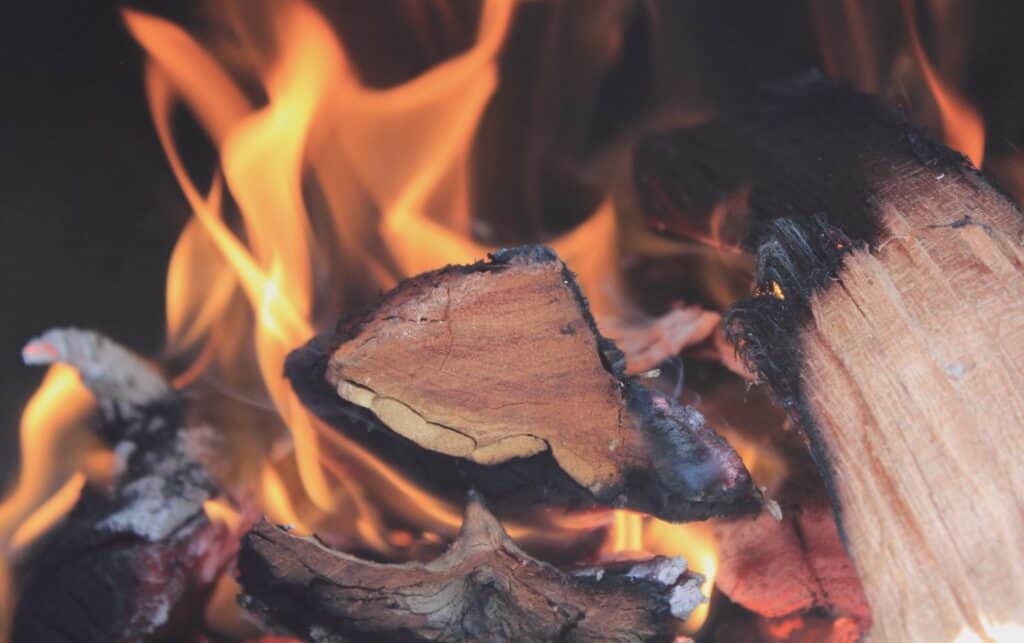 Dispersed Camping In A Victoria State Forest
If you don't want to camp in a designated camping area and are looking for something more wild and free, you can do some dispersed camping.
Dispersed camping can be a lot of fun but also very dangerous, so make sure you know what you are doing. Have all the equipment you need before setting out on your adventure. Also, you will need to be fit, preferably an experienced hiker

, and completely self-sufficient.
There are some state forests in Victoria that allow dispersed camping, but make sure that this type of camping is permitted before you go. For instance, Alpine National Park allows dispersed camping throughout most of the park except within 200 meters (656 ft) of the Bogong High Plains and Pretty Valley Roads.
When camping, especially in the wilderness, make sure you have the following essential items with you:
Backpack
Easy to prepare food
Water storage and clean water
Sleeping bag
Tent
Warm clothes
Sunblock
First-aid kit
Flares
Torch
Batteries
Multi-tool
Be safe when going on a dispersed camping trip. Additionally:
Don't pitch your tent directly under a tree
Stay away from dead trees
Find out about the weather forecast
Make sure that somebody knows where you are as you won't have mobile phone reception.
Here is an informative YouTube video showing some fantastic camping spots around Victoria:
Fire Safety When Camping In A Victoria State Forest
Following fire safety guidelines is extremely important when camping in the forest as campfires can easily turn into bushfires if not maintained.
Campfire rules vary from day to day, and on code red days, there is a complete fire ban. All state forests and national parks will be closed. You can check the Vic Emergency

website to see if there are any fire bans on the days you will be camping. The Parks Victoria

website provides information on specific restrictions in the park.
Camping Permits For Camping In A Victoria State Forest
When planning your camping trip, confirm whether you will need a permit. If you are going camping in a state forest or national park and there are designated camping areas, ensure you camp in one of them. You might need a permit if you plan to camp outside designated camping areas.
It is always best to confirm with the state forest where you plan to camp.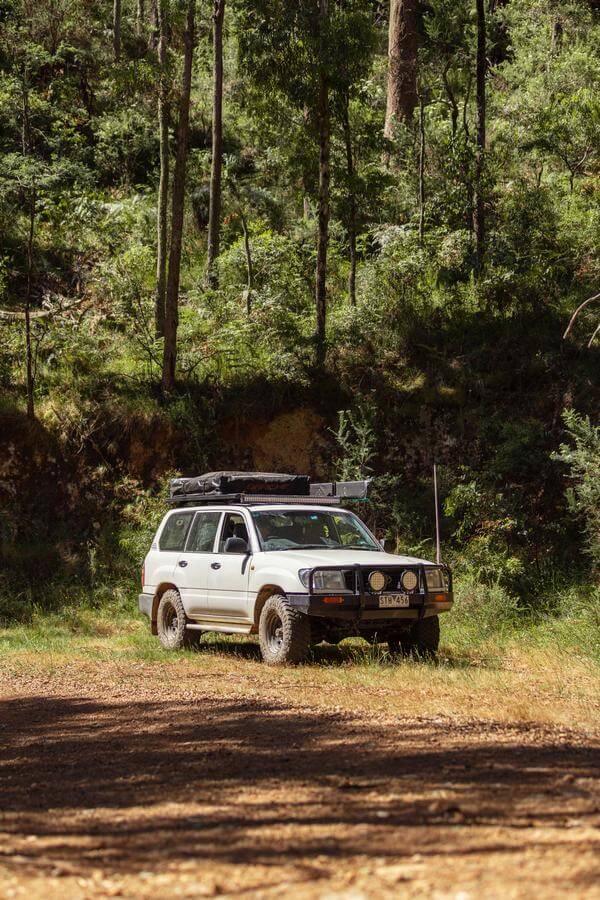 Final Thoughts
There are many campsites within Victoria State Forests. Some of them allow camping, while others don't. Some campsites are more luxurious than others, so it is best to find out what the campsite offers before planning your trip. 
You can also do dispersed camping, but make sure that you are well prepared as you will have to be completely self-sufficient. Whichever way you look at it, Victoria State Forests have everything you need for an unforgettable adventure.
Resource Links To Products We Use And Recommend
More Pages On Camping