The longest coastlines in Australia are in Western Australia. There is nothing quite like an Australian beach to take your breath away. If you are thinking about visiting a beach in Western Australia, you may want to find out if you can camp there.
Campers are generally not permitted to camp on beaches in Western Australia, with some exceptions. However, some places located in Western Australia do allow camping. These are usually owned lands with camping licenses.
Let's talk more about camping on a beach in Western Australia and how to go about it.
How Can You Camp On A Beach In Western Australia?
To properly camp on a beach in Western Australia, whoever owns the land needs a permit to allow campers on the property. So, camping in Australia requires you to go to an approved camping site and potentially pay a fee. You can't just camp anywhere.
The Caravan Parks and Camping Ground Act of 1995 requires campground

owners to hold a license to operate. So, there are only specific designated areas where you can camp. Many of these camping sites charge a fee for using their site.
So, make sure you research the area you want to camp to ensure that you pay the necessary fees and know any rules.
This is true all across Australia, including on the beaches of Western Australia. So, be sure to research the area you want to camp in before leaving. This will help you determine if you can camp in the area and what it may cost. Despite the common occurrence of campgrounds that charge a fee, there are still free campsites available all over Australia.
When it pertains specifically to beach camping, you won't find available camping in the dunes. Instead, you will be camping right in the sand in front of the ocean. Keep in mind that camping on the beach means that there will be limited resources available to you. You may not have access to a restroom or electricity. So, plan ahead. 
So, let's go over some specific campsites you can look for on the beaches of Western Australia, how much they cost, and what you need to know before booking a trip.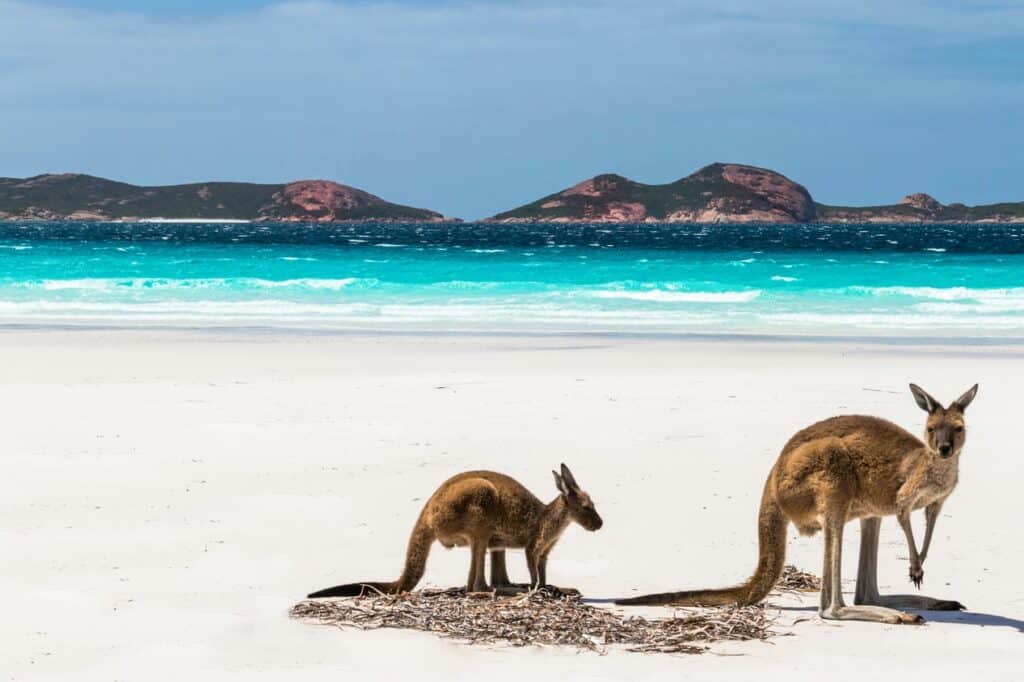 Sandy Cape Recreation Park Near Jurien Bay
This site

does not allow pre-booking. So, prepare for a first-come, first-served basis. It costs $20 per night to camp there. All vehicle types are welcome, as are pets. This camping area has public toilets, but it does not offer electricity or drinking water.
Cleaverville Camping In Karratha
This campsite

is in the Northern area. During peak season, it costs $16 per night to camp at this location, but off-season camping is free. You can book this site online before you embark, which will ensure that you have a place to stay when you arrive. This campground does allow pets, but it does not offer toilets or other amenities to guests.
Warroora Station In Ningaloo
This campsite is very remote

and requires guests to be self-sufficient. So, there are no amenities on site. It costs $8 per night for adults and $3 per night for kids. Guests are welcome to bring pets, but it may be unsafe for them.
The property owner repeatedly sets bait for wild animals. So, you may risk your pet eating bait and getting hurt.
Why Is It Illegal To Camp In Undesignated Areas In Australia?
Australian authorities made it illegal to camp in undesignated areas for the safety of campers, to prevent disturbance of land owners, and to ensure that owners follow regulations. Emergency services need to be able to locate campers as well.
The limitations of camping in Australia may seem like a hassle when it comes to planning a trip, but they are there for a reason. The health and safety of campers are the main priorities of authorities. So, these rules are put in place to help keep people safe when camping.
Camping Safety
First and foremost, let's talk about how these rules can help keep campers safe. Staying in designated camping areas ensures that campers can remain reasonably safe from wildlife concerns. It also ensures that emergency services will be able to find a camper if the need arises.
Ultimately, keeping campers condensed to certain areas means that they are safer.
Not only can emergency services reach people easier and faster in approved camping areas, but people can remain reasonably safe from wildfires if only camping in designated areas. Wildfires are a major concern in Australia. So, keeping people away from places that are more likely to experience a wildfire means that they are safer.
Land Owner Safety
Preventing people from camping anywhere they want can also help protect landowners from trespassing and other annoyances. Without designated camping areas, people may mistakenly camp on private property. They may play loud music or leave trash behind and inconvenience the landowner.
Additionally, trespassing on private property can be dangerous for campers and landowners. Both parties may not be expecting the arrival of the other, and it could cause a dispute or even a fight. To ensure the safety of landowners, authorities ensure that campers only go to approved areas.
Land Owner Regulations
Beyond just the safety of campers and landowners, the camping laws are in place to ensure that landowners who offer camping services follow guidelines. For landowners to allow campers on their property, they need a license and must provide certain amenities for campers to ensure their safety and wellbeing.
So, landowners who choose to allow camping on their property have a duty to provide reasonable amenities to their guests. Things like electricity, running water, and toilet facilities are commonly required for independent landowners to allow campers.
Ultimately, campground owners have a duty to reasonably accommodate and protect those they allow to camp on their land.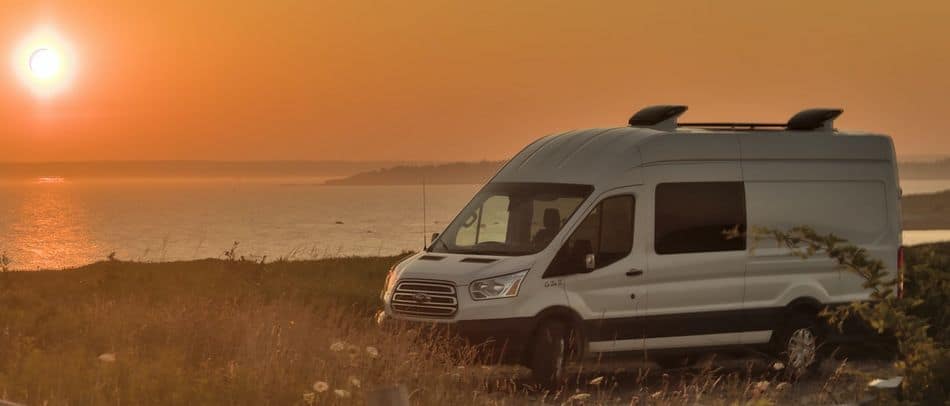 Final Thoughts
You can camp on a beach in Western Australia, but you can only do this in permitted areas. Camping in an area that authorities do not recognize as a campground is illegal and can ensure you face penalties. So, for your own safety and the safety of nearby landowners, always make sure you are camping in a permitted area and paying any fees associated with the location.
Resource Links To Products We Use And Recommend
More Pages On Other Areas