Villa Cavour Bed and Breakfast


Villa Cavour Bed and Breakfast situated in Point Vernon, Hervey Bay is fast becoming the place to stay while enjoying beautiful Hervey Bay.
We're just 50 short meters from the esplanade, and you'll love talking a relaxing walk right next to the stunning beaches.
We pride ourselves on offering a clean modern bed and breakfast setting.
Rooms May Included:
Wireless / WiFi
Tea/Coffee Making
Refrigerator – bar size
TV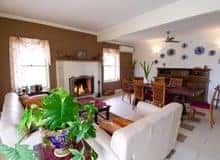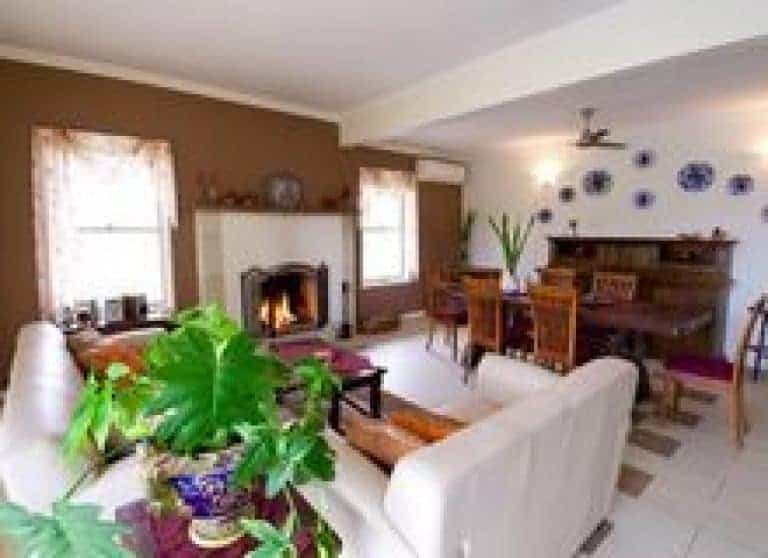 The Queenslander style home features three huge rooms, and all of them have air conditioning as standard.
Relax in your room, we have free internet, and also have an on-site dvd collection to sit back and enjoy.
Our bed and breakfast is surrounded by some stunning gun trees, the garden is also a pleasure to sit in and read a book.
Corner spa bath or pool :
Relax in the swimming pool or spa
Things To Do
You can sit on your own balcony and hand feed the many friendly birds that feed on the mango trees that we have located around the bed and breakfast.
Take an early morning dip in the pool, and then you can relax in the spa. Maybe you would just like to sit out on the verandah and enjoy the beautiful sunsets, the choice is yours.
Other Offers
Now just because your staying at a bed and breakfast, don't think for a minute that we don't have activities for you to enjoy.
Visiting between July to November is a must, we can organize it so you can see the whales up close from the safety of a luxury boat.
Wanting to visit world renowned Fraser Island? of course we have that covered too. In fact we can even get you a day trip to beautiful Lady Elliot Island.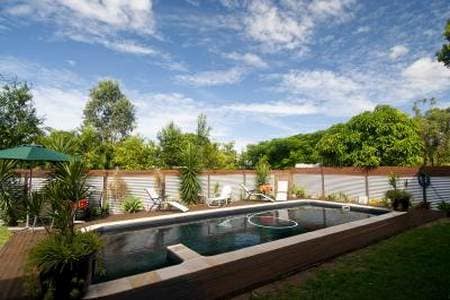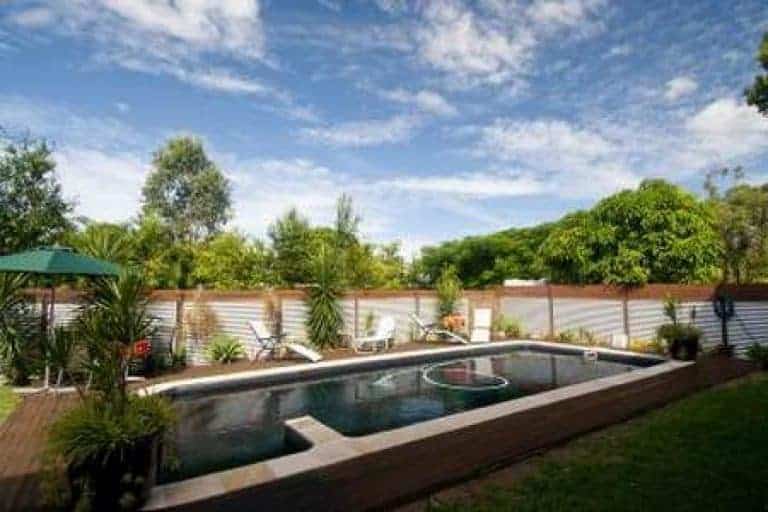 You see, we are dedicated to offering our guests with as many choice on what they would like to do as possible.
We would very much like you to come and stay with us, it's like a family here and we're happy for you to join it.


If you decide to contact us by phone or fax
Please let us know you found us on DiscoverHerveyBay.com