Woodgate is one of many beautiful coastal areas in Queensland, Australia. It is a community known for its beach that provides its residents and visitors with ample access to fishing, swimming (at lower tide), and various other beach activities. While the area is known for its stretch of gorgeous beach, Woodgate is more than just sand and sun.
Woodgate's origins date back to the early settlements of Aboriginal people, much like other parts of the country. The Kabi Kabi people

were the first ones to reside in the area. This was the initial residency of the land and at that point, the area wasn't known as "Woodgate". In fact, the first recorded name of the area was "Ascot" which was given by Charles West.
Charles West was a known operator of a coach service that serviced Bundaberg to Maryborough. He frequented the area he dubbed as "Ascot" because it was within the Bundaberg region where his coach service operated.
Woodgate was once known as Ascot and The name "Ascot" didn't last too long. The name "Woodgate", which is still used to this day (although the area is often referred to as 'Woodgate Beach'), was given by Thomas Wood. Thomas Wood was one of the earliest residents of what is known as "Woodgate".
This of course means that he was the earliest resident that wasn't of Aboriginal descent. It is because of this resident that Woodgate got its name that has stuck for many, many years.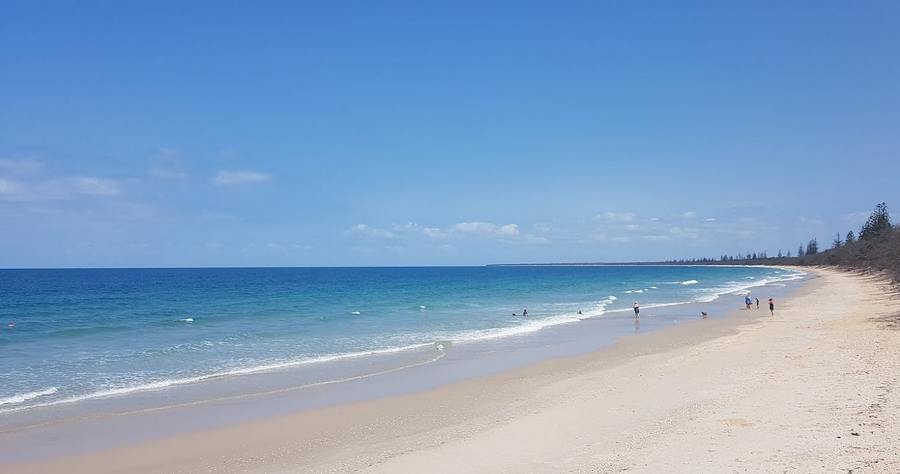 How Many People Live In Woodgate?
In 2016 Woodgate had a population recording of 1,165. Overall, the locality is known for being a smaller seaside community with its impressive 16km stretch of beach. Throughout the years, the population has continued to increase in the Woodgate area.
People have been seeking out Woodgate due to its tranquil surroundings and stunning beach. Below is a rough estimate of the population numbers throughout the years for Woodgate.
Population Numbers For Woodgate
Year Estimated Population
| | |
| --- | --- |
| Year | Population |
| 1921 | 62 |
| 1986 | 418 |
| 2001 | 836 |
| 2006 | 758 |
| 2011 | 941 |
| 2016 | 1,165 |
As these numbers show, Woodgate has experienced an increase in its population throughout the years. While this increase hasn't been drastic, it has been slow and steady. From 1996 to 2006, the area experienced a small plateau. From 2001 to 2006 the area did have a drop in its population count.
While the source behind this isn't exactly known, the fact is that Woodgate has remained as a small coastal town. This is even true with the area's recent uptick in population.
Since 2006, Woodgate has continually experienced resident growth. This could be attributed to the development of the area where newer dwellings have been erected. More access to living quarters attracts more people to want to live in this stunning coastal city.
Below are some other quick facts about the demographics of Woodgate and its population.
Quick Facts About Woodgate's Demographics
The area is just about even with its male/female population. In 2011, there were a recorded 51% males living in Woodgate and 49% of residents were females.
The median age (or the age of the upper portion of its residents) is said to be 61 years of age.
Almost 81% of the residents are Australian-born. The next highest nationality for the area was from England and New Zealand ranks third.
From a religious standpoint, 24% of the population affiliates with Anglican practises, 20% affiliates with Catholic practises, and almost 18% have no religious affiliation at all. The remainder of the population is spread out between smaller divisions of religion.
Almost 68% of the residents are married. 15% of the population has never married and almost 10% of the population is divorced.
These are just some of the primary demographics for Woodgate. Ultimately, Woodgate is a quiet, stable community to reside in. Moreover, the Woodgate area has a truly small-town feeling to it.
How Many Houses Are In Woodgate?
Woodgate is the town that backs the lengths stretch of Woodgate Beach, although the town is often just referred to as Woodgate Beach as well. The town is growing, as its population suggests, but how many houses are actually within Woodgate?
The exact number can't be pinpointed, however, the area has a number of residencies that can be found on various real estate websites. Furthermore, the area is known for its holiday rentals which sit just off the area's esplanade and face the ocean.
Real estate statistics suggest that almost 60% of residents own their home. Other stats show that Woodgate has another 15% of homes currently on their way to being owned via home loan mortgages. While a lot of the residents own their homes and some are on their way to owning one, a whopping 22% of the population rents.
Sure, 22% isn't a giant percentage, however, it is enough to show that a certain number of people are enjoying simply renting their houses or apartments in the area.
The rental percentage could be associated with the holiday rentals. Because the area is so stunning, Woodgate certainly attracts visitors to the area. The holiday rentals are the ideal way to enjoy the perks of being part of a smaller community while having access to some of the best of Australia's natural beauty.
With this in mind, is it worth renting or owning a home in Woodgate? The short answer is, yes. Aside from the beauty of the area, the environment overall is ideal for those who enjoy peace and quiet. However, the cost associated with renting or paying mortgage can be quite high.
The average rent is said to be around $250 per week and the average mortgage payment is said to be $1300 per month. It is expensive to live in the area but it such an exclusive area that it is truly worth it.
How Far Is Woodgate From Hervey Bay?
Woodgate is approximately 93.2 km north of Hervey Bay. The best route to travel to get between the two areas is via the Bruce Hwy/A1. The trip takes just over an hour and winds through the inland parts of Queensland along the Bruce Hwy.
For visitors to the eastern coastline of Queensland who are visiting these areas (or residents between the two areas), this drive really isn't that bad! It gives people the opportunity to see other parts of Queensland during the little road trip.
Additionally, it gives people plenty of time in a day to explore key points of interest in both areas. Both areas are incredibly beautiful locations in Queensland. Hervey Bay is widely known for its whale watching and access to Fraser Island.
While Hervey Bay is certainly unique in its own way, Woodgate is a fantastic place for residents of Hervey Bay to visit. Below are the things to look forward to when visiting the Woodgate area.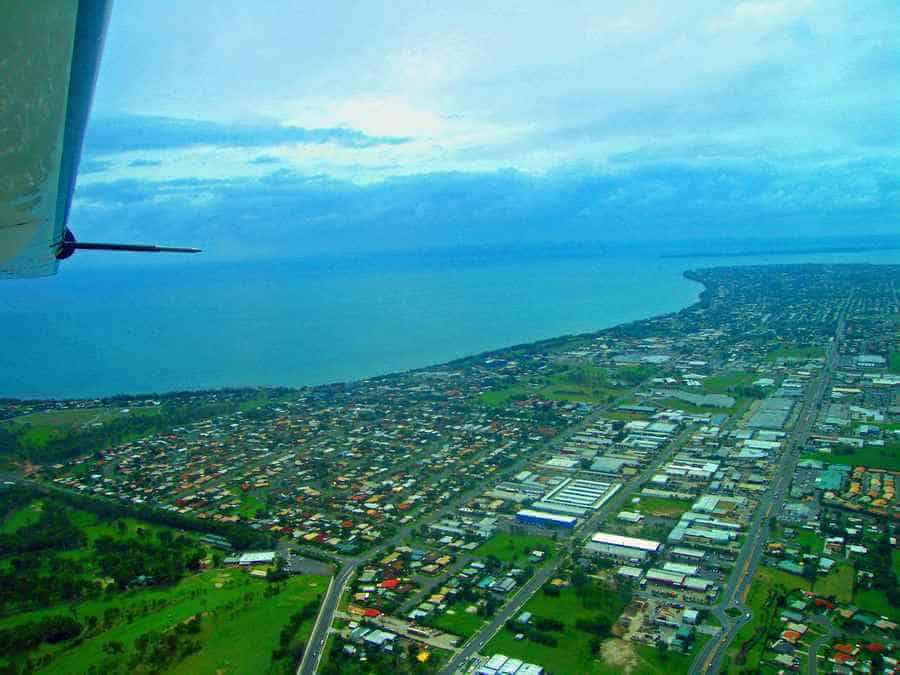 Things To Check Out While In Woodgate
1. Drive Along Woodgate Beach
Woodgate Beach is such an expansive part of Woodgate that sometimes the town is also just called Woodgate Beach. This 16km beach is an idyllic treat for visitors (or residents!) wanting to capture Australia's naturalistic features.
Only certain parts of the expansive beach are suitable for swimming (at lower tide due to the area being known for strong currents), relaxing, picnics, fishing and so much more. Moreover, this town and its beach truly embrace Australian beach culture.
Australian beach culture is essentially living life with the sun, shoreline, and ocean as part of everyday life. For the residents of Woodgate, beach culture is certainly a daily enjoyment. There's nothing better than the sand, sun and ocean view!
2. Go Walking On Woodgate Banksia Track
This walking track features a boardwalk

as well as hard-pressed grass and soil and softer soil spots. Overall, the walk is said to take 2 hours to fully complete and is around 5km in length. It is known as the "banksia walking track" because it features banksia. Banksia are Australian wildflowers and they make this walking track unique and naturally appealing.
In addition to banksia, the walking track features euclaptus, cabbage palms and ferns. This variety of flora makes the walking track even more enjoyable. They are just another way that Australia presents stunning beauty to the world.
3. Burrum Coast National Park
Woodgate isn't far from the Burrum Coast National Park

. This national park is another remarkable way that Australia illustrates its beauty. The park features areas for camping and fishing and has access to showers and toilets. While camping and fishing are highly attractive reasons to visit Burrum Coast National Park, the wildlife is its biggest attraction.
The park features a diverse ecosystem. There are an abundance of birds, lizards, kangaroos, wallabies, and more. While places like this in Australia shouldn't be disturbed due to their fragile ecosystems, they are truly a sight to behold. There's something so incredible about how nature syncs together.
The best way to enjoy the wildlife at Burrum is through photography. Photography keeps nature in sync while capturing imagery permanently.
4. The Esplanade At Woodgate Beach
Also known as the beach path, the Esplanade in Woodgate is an iconic way to enjoy the melding of town and sea. With the sea on one side and the town on the other, the Esplanade lets people walk along the edge of nature's beauty.
Esplanades can be found all over Australia (including Hervey Bay!) and provide visitors with ample opportunity to exercise or take a leisurely stroll!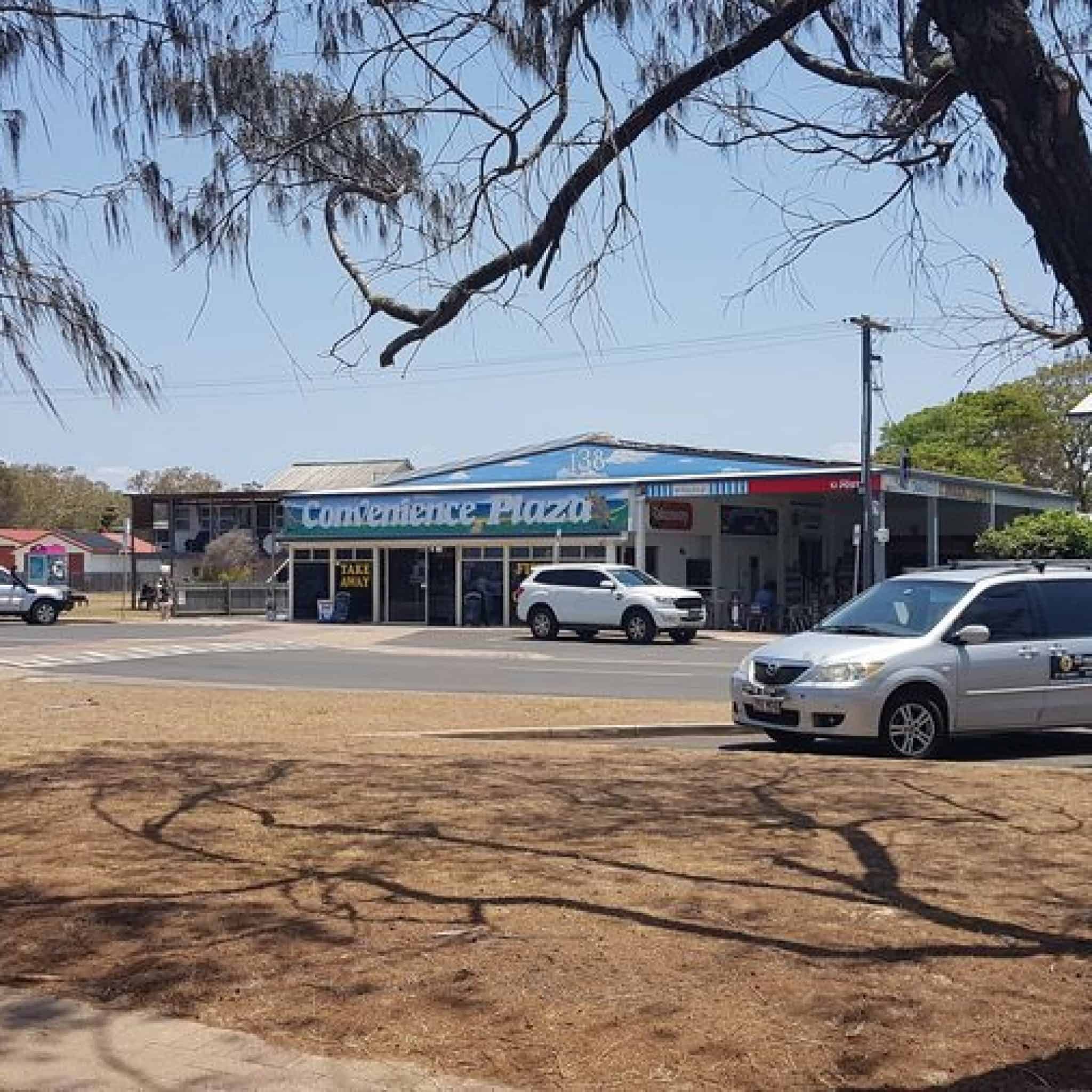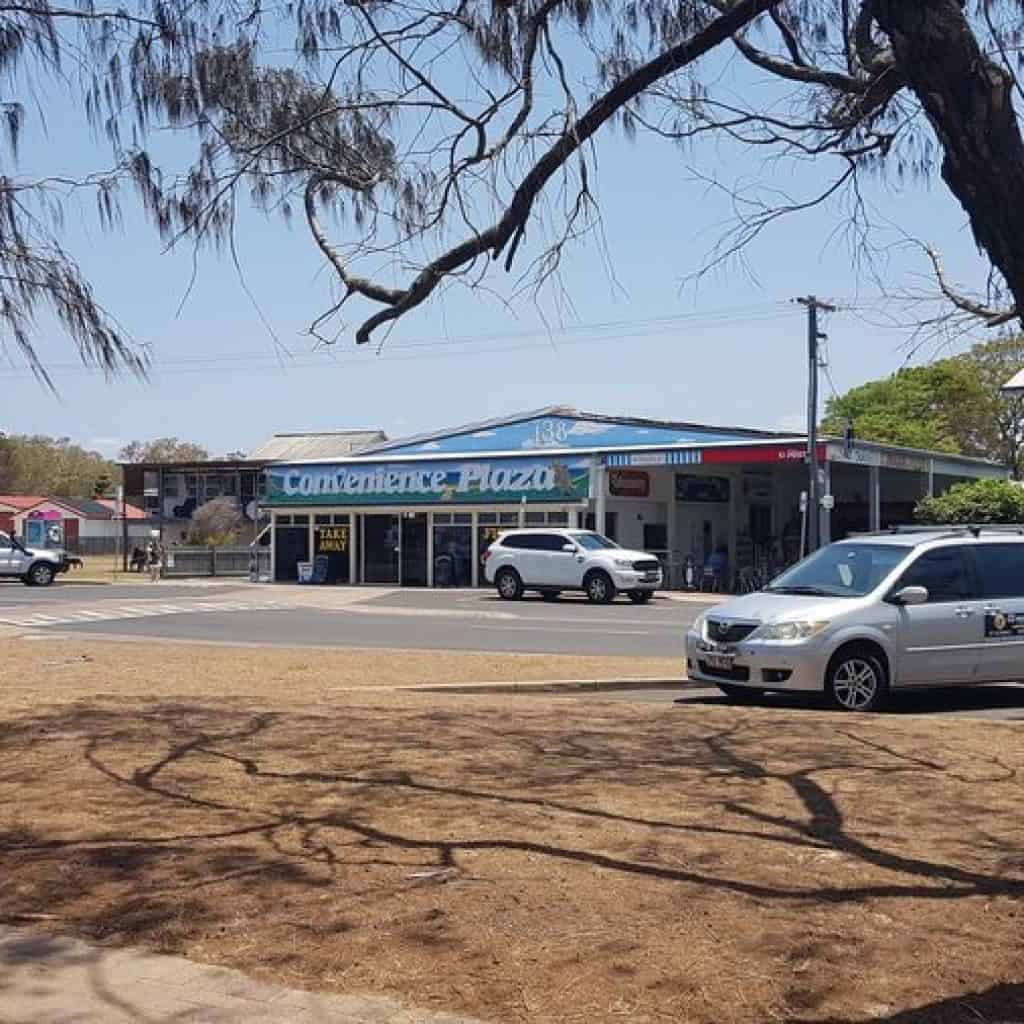 5. See Wild Kangaroos At Woodgate
Kangaroos frequent the area around Woodgate quite often. This is particularly true of the beach in the early hours of the day. While they shouldn't be approached, they can be photographed! These creatures aren't generally aggressive but as with any of Australia's wildlife, it is best to appreciate their part in nature from afar!
They can be found grazing on grass along the beach and other areas of the town.
Woodgate has been a stunning town in Queensland for many, many years. With its mildly unique name and stark beauty, there's no denying it is one of Queensland's premier places to visit or live!
Resource Links To Products We Use And Recommend
More Pages On Other Areas