Australia is known for a lot of things. From the country's stark natural beauty to the abundance of wildlife, Australia is a remarkable place. While the country's beauty and wildlife are nothing short of amazing, the country is also known for its fishing. Fishing around Australia is a lovely pastime as well as a highly favoured hobby.
To really take advantage of all the great fishing spots around Australia, it is important to know where fishing is permitted. Woodgate is one of Queensland's coastal cities, however, what sets it apart from other places in Queensland is its beach. Woodgate Beach is known for its expansive stretch of gorgeous beach.
With so many beaches in the area, people really seek out the locality to cast a fishing line.
Fishing at Woodgate is permitted. With around 16km of sprawling white sands, Woodgate Beach is known for its beauty and its prime opportunity for fishing. The waters here are generally calm but can become turbulent, especially near the creek mouth which sits on the southern end of the beach.
Beach fishing and creek fishing are rather popular in the area and precautions should be taken to watch out for rip tides.
Additionally, boat fishing is also popular off the ramp at the esplanade.
When it comes to beach fishing in Woodgate, it is best to cast a line off the shore at high tide. HIgher tides bring in more fish closer to the shoreline. This provides ample opportunity for catching fish. In addition to beach fishing, Woodgate is known for its creek fishing.
For those fishermen looking to scout out Theodolite Creek

, prawning and crabbing is the primary type of fishing for the creek area.
Whether it is fishing at the creek, on the beach, or in a boat, Woodgate proves to be an excellent spot for snagging up some fish. But what is the best time of day to fish at Woodgate? Ideally, peak fishing times are around 10:40 a.m. to 12:40 p.m. (give or take a few minutes) and 11 p.m. to 1 a.m.
These times can vary, but beach fishing peaks during these times due to high tide. It is always best to check the forecast for the exact high tide time to configure the truly best time to head to Woodgate Beach for fishing.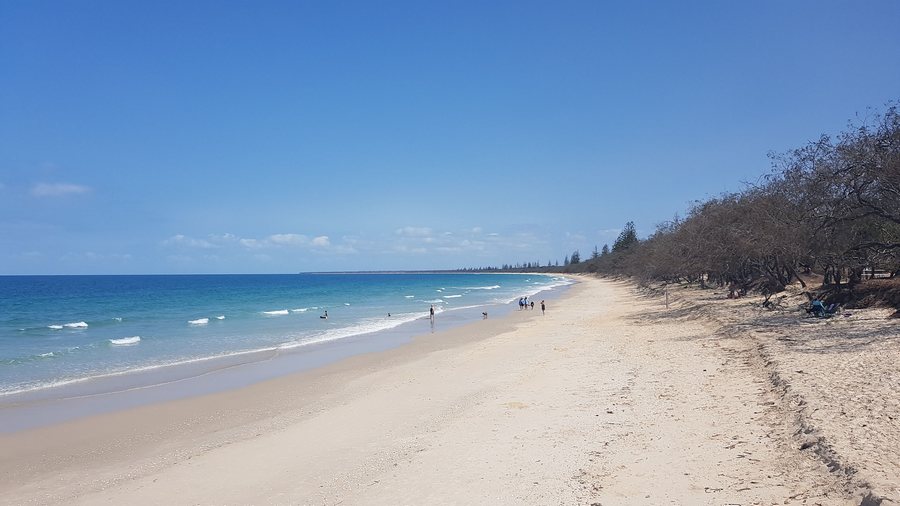 Best Bait For Fishing At Woodgate
Fishing is ideal for unwinding and relaxing. However, some fishermen really do set out to get the catch of the day! Fishing is only as good as the bait that is being used. Knowing what bait to use while fishing really amps up the chances of catching something good!
Whether someone is fishing off the shoreline, at the creek, or in a boat, below are the best baits to consider using while fishing at Woodgate!
Use Fillets Of Fresh Fish When Beach Fishing At Woodgate
Pieces of fillets from fresh fish are one of the best types of bait that can be used. Fresh bait is simply better at luring in fish. Fish like salmon, trout, or tailor can really reel in some catches. Between the attractiveness of the smell and taste of fresh fish, other fish will be tempted!
Try A Whole Head Of Squid For A Bigger Catch
Fresh squid is another high-quality type of fresh bait to use. Squid is a versatile bait because the whole head can be used or just strips of squid can be efficient as well. Once again, sticking with fresh bait is always a better choice.
Beach Worms Are A Effective Bait For Fishing
Beach worms

are a classic bait choice for a variety of reasons. While they aren't too effective for all species of fish, they still have their edge. They can be found near the beach which makes them readily available. Moreover, worms are a great choice because they add an element to the baiting experience.
They often stay alive for a moment and wiggle around a bit on the hook. This can be effective in attracting fish.
These three types of bait are the best choices for fishing at Woodgate. They are all fresh choices that are proven to draw in fish. Fake bait, such as plastic colorful bait, isn't particularly suitable for fishing at Woodgate.
There are a variety of fish at Woodgate as well including mackerel, bream, and whiting. These species will find a fresh alternative to basic baits quite a treat.
Theodolite Creek Fishing
Creek fishing is one of many exciting fishing environments found throughout Australia. Perhaps the greatest thing about Australian fishing is the diversity that exists in the different types of fishing! Creek fishing provides a tranquil setting for casting a line.
While it is true that creek mouths tend to have strong currents behind the surface, fishing is still suitable. This is particularly true for creek fishing a bit further in from a creek mouth.
Theodolite Creek

is a creek that sits within the boundaries of Woodgate and is a part of the Burrum Coast National Park

. Fishing at the creek provides guests with serene surroundings. The creek is flanked by blue gums, paperbarks, pink bloodwoods, and weeping cabbage palms.
The sights surrounding the creek are reason enough to enjoy a relaxing day of fishing.
Those venturing to the creek to seek out a spot to fish will find that there's a variety of ways to fish at Theodolite Creek. Fishing can be done via boat, kayak, or by simply sitting along the creek's shoreline. No matter the choice, fishing here is simply amazing.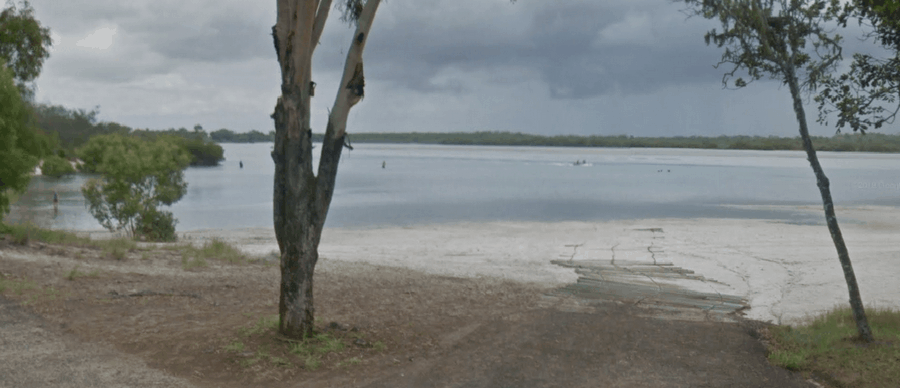 The water is a bit calmer than the waters rolling into the beach at Woodgate.
The bait listed above can be applied to fishing at Theodolite Creek. The creek is known to have lots of fish including whiting, mangrove jack, flathead, black bream, and barramundi, just to name a few. By using fresher bait, there's always a better chance of catching one of these beauts! Fish aren't the only catches to be had at the creek though.
Prawning and crabbing are popular among visitors to the creek.
Theodolite Creek is an expansive section of creek that provides ample space for fishermen as well. The creek winds through the Burrum Coast National Park specifically running to Woodgate Beach from the Kinkuna area of the park. All of this space gives fishermen access to a variety of fish and scenery.
Woodgate is an exceptional area of Queensland. It is known for its natural beauty and stunning stretch of beach. For those visiting the Woodgate area, there is plenty to see and do and fishing is one of the most exciting things to partake in!
Types Of Fish Found In Woodgate
Mackerel
These interesting species are typically notable for their vertical stripes on their backs and tail areas. They travel up and down the coastline seeking out suitable environments for their breeding months and have a particular interest in migrating up and down the coast staying close to land.
These well sought after fish species are possibly most recognised for their high omega-3 benefits in humans when consumed and are high on the catch list of commercial fishermen.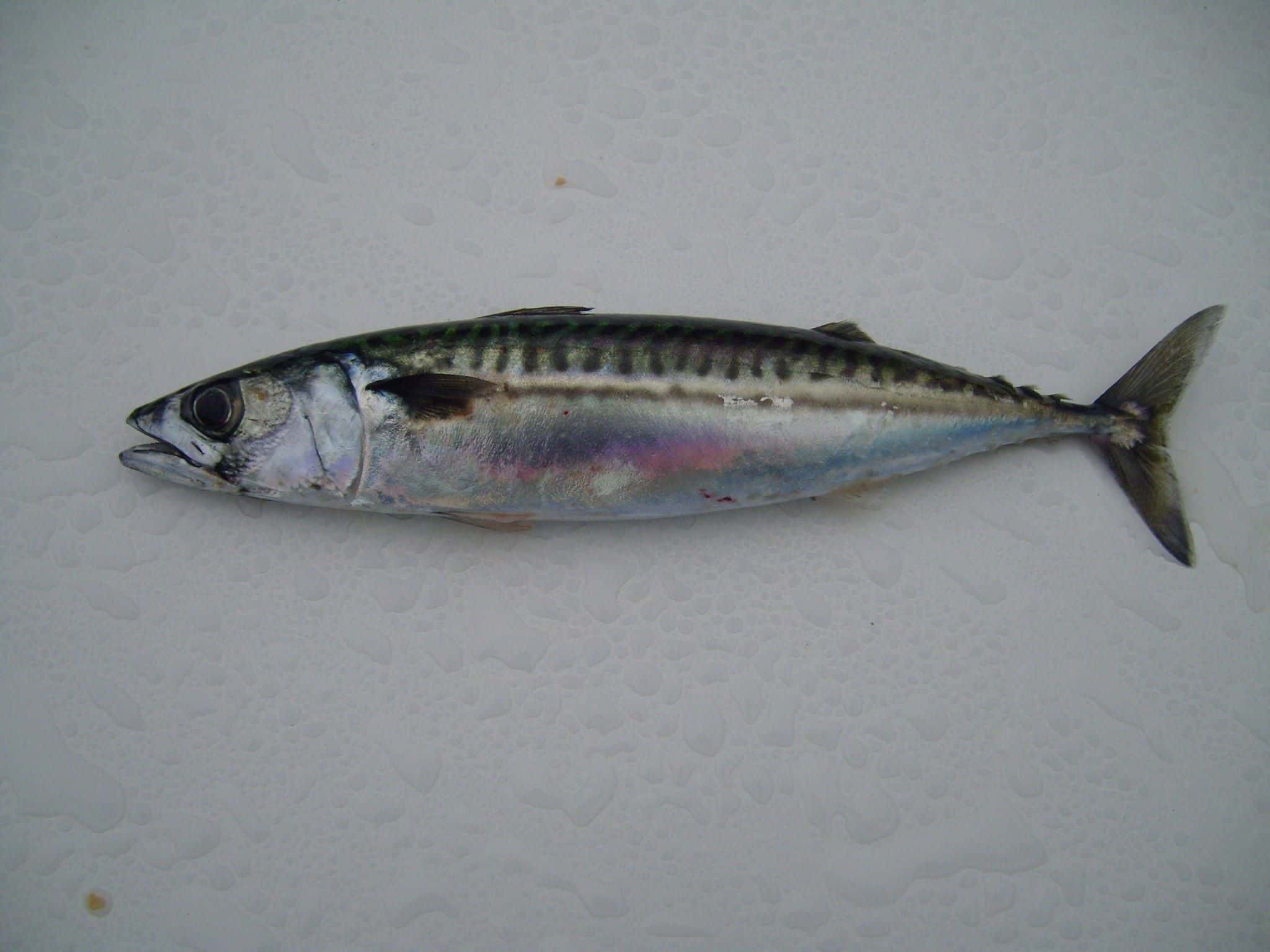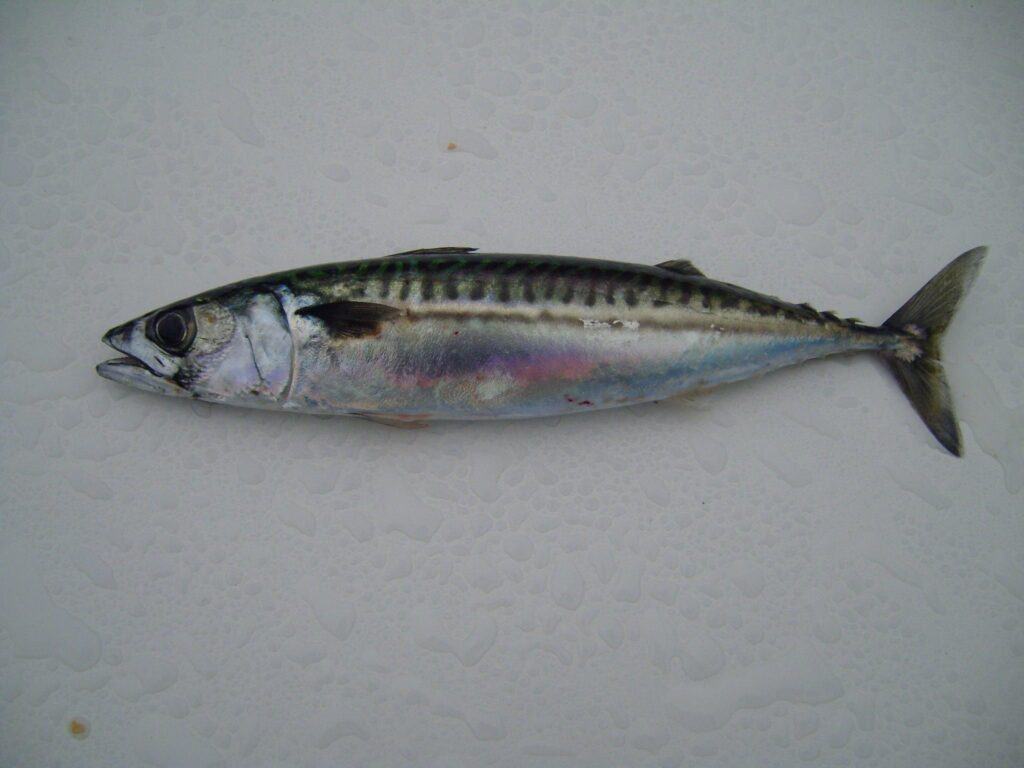 Golden Trevally
Golden Trevally, or Trevally; as they are well known, live in the tropical waters where climates are warm. They begin their journey into life resembling a bright yellow and black colour upon their skin to a more golden colour as they mature into adulthood.
Once they are adults they can grow up to 120 centimetres in length and weigh in at around 15 kilograms. They move around the waters in schools as juveniles and are most recognised travelling along with sharks and jellyfish.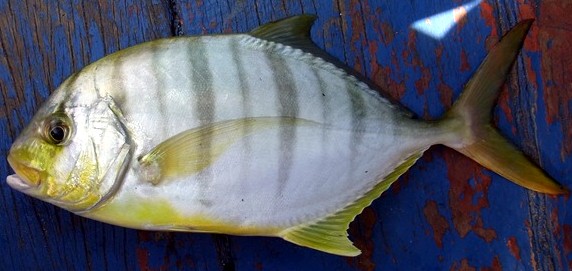 Cobia
This species of fish, also known as the & black salmon, can grow in length to a whopping 2 meters and weigh an astounding 68 kilograms. With their flathead and small eyes and brown appearance, they are an interesting sight when caught.
The largest one ever caught on rod and reel was in Australia and weighed in at a staggering 60 kilograms.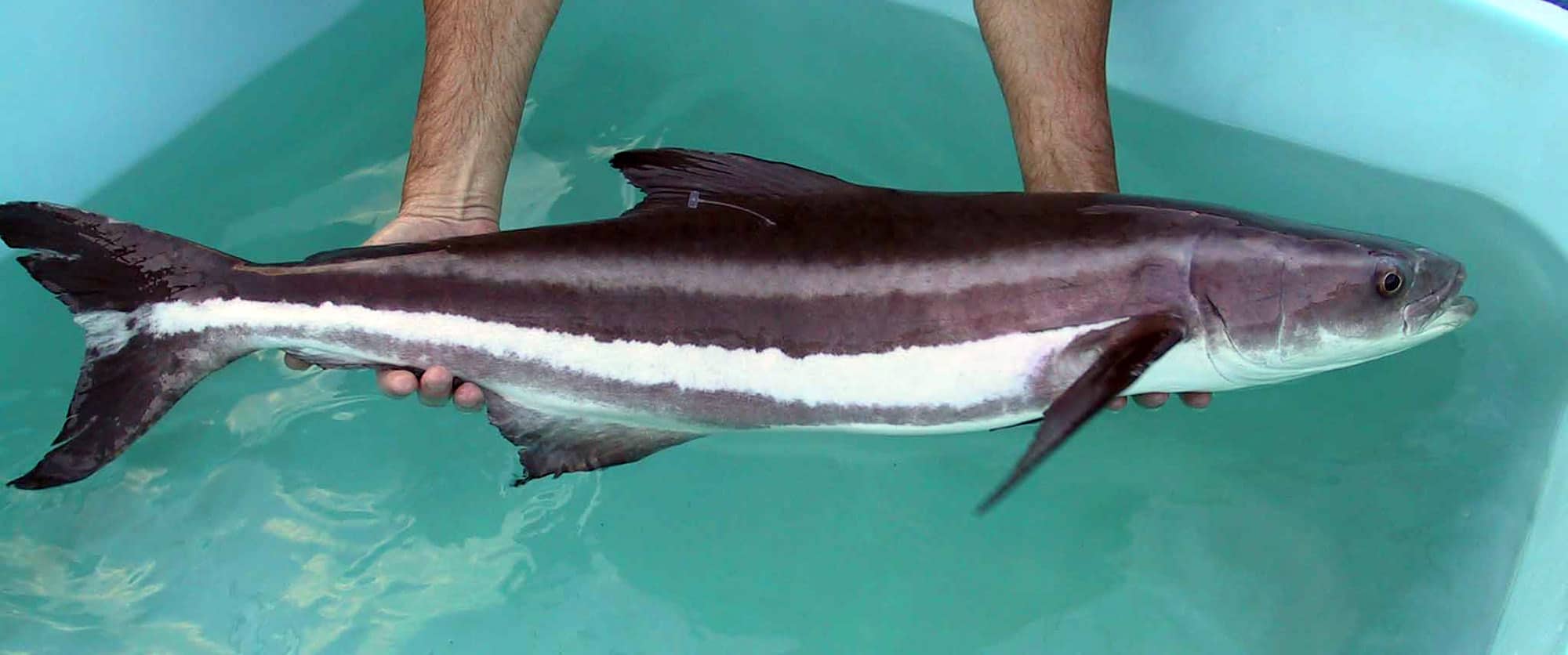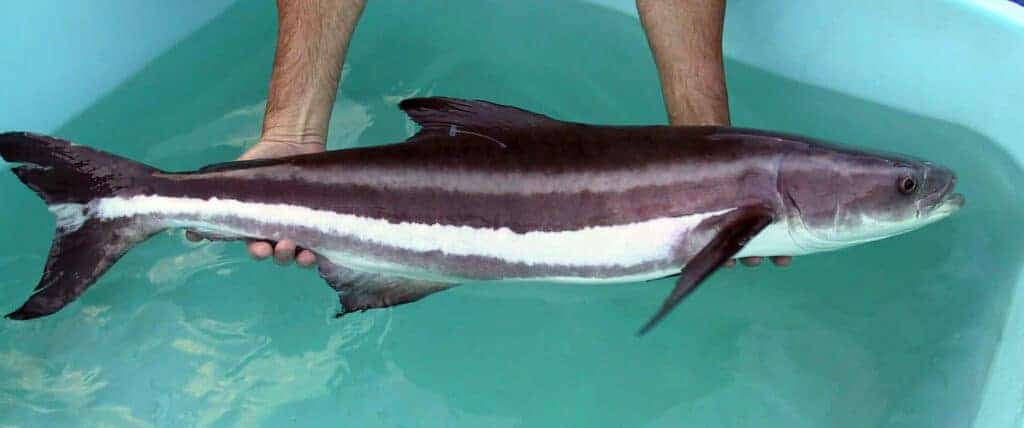 Whiting
A delightfully general small fish that fishermen have always found enjoyable to go and catch in the winter months. These schools of fish hover together and when you catch one, you can almost guarantee you can catch more.
Delicious in taste, these small fish are filleted and enjoyed pan-fried.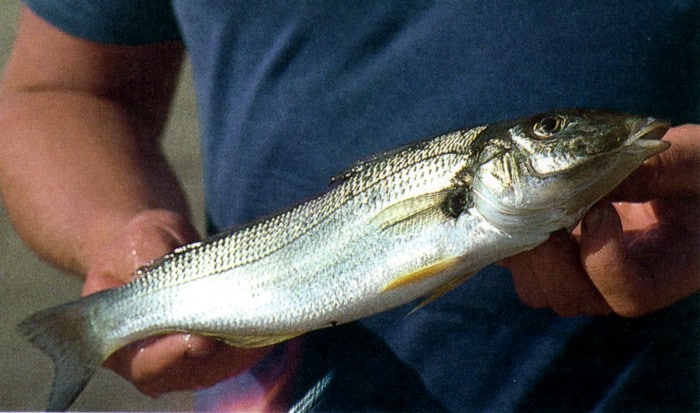 Resource Links To Products We Use And Recommend
More Pages On Other Areas