The Woolshed Back Packers


Lets face it, when your travelling as a backpacker you need the cheapest, but best accommodation.
The Woolshed Back Packers located in Hervey Bay is the place to visit. They have a wide range of accommodation to suite all budgets.
The Woolshed is a family run business and is locally owned, the rooms are split out over four buildings and are set on one acre of beautiful gardens.
Rooms May Included:
Wireless / WiFi
Non-smoking only
Fans
TV (not all rooms)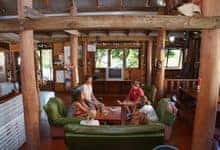 The gardens attract some wonderful bird-life, there is also a fish pond, gum trees and more all located on the property.
Cooking your food while staying at The Woolshed is an experience in itself.
It transports you back in time to a real life like Australian Woolshed, it is a common room so you can make some friends while cooking your dinner.
Free BBQ facilities :
Have a BBQ and meet new friends
Things To Do
Location is a key importance for a backpacker, you don't want to travel too far when you need to get things.
The Woolshed is right in the center of Hervey bay, and it's just a short walk to things like, the beach, cafe and bars, and also a supermarket.
So you have everything you need right at your fingertips. We also have a range of tours at hand, a few of them include whale watching, Fraser Island tours and more.
Other Offers
Just because your travelling on a backpackers budget doesn't mean that you can't enjoy everything that Hervey Bay has to offer.
The Woolshed was also voted the 9th best hotel in Australia, according to Hostelworld, so if that doesn't give you the motivation to stay with us, nothing will.
Our staff are only too happy to answer your questions, they will tell you all the best things to see and do in Hervey Bay, and we also can arrange for you to get work while staying with us.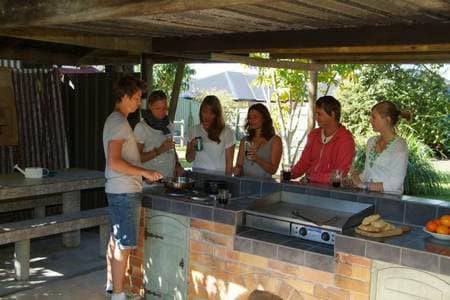 Do yourself a favour and spend some time with us today.


If you decide to contact us by phone or fax
Please let us know you found us on DiscoverHerveyBay.com