Australia is by far one of the most adventurous places on earth. From tropical islands to coral reefs to rainforests, exploring this country has endless possibilities.
For those travelling to explore this destination, proper lodging is crucial. This is especially true for those wanting to feel a part of that great outdoors atmosphere.
Caravan parks are one of the most fascinating accommodation options and often the most popular. They often feature slabs for guests to bring their own caravans or cabins as another option for camping-type accommodation.
Hervey Bay Holiday Parks
Tasman Holiday Park is a chain of caravan and holiday parks throughout Australia. Even though they are a chain company, each location has its own charm and atmosphere to give a different experience at one.
This is exciting for those who want to caravan around to various places. Exploring Australia isn't limited to the naturalistic side of it, the caravan parks or hotels and motels are a part of the adventure as well!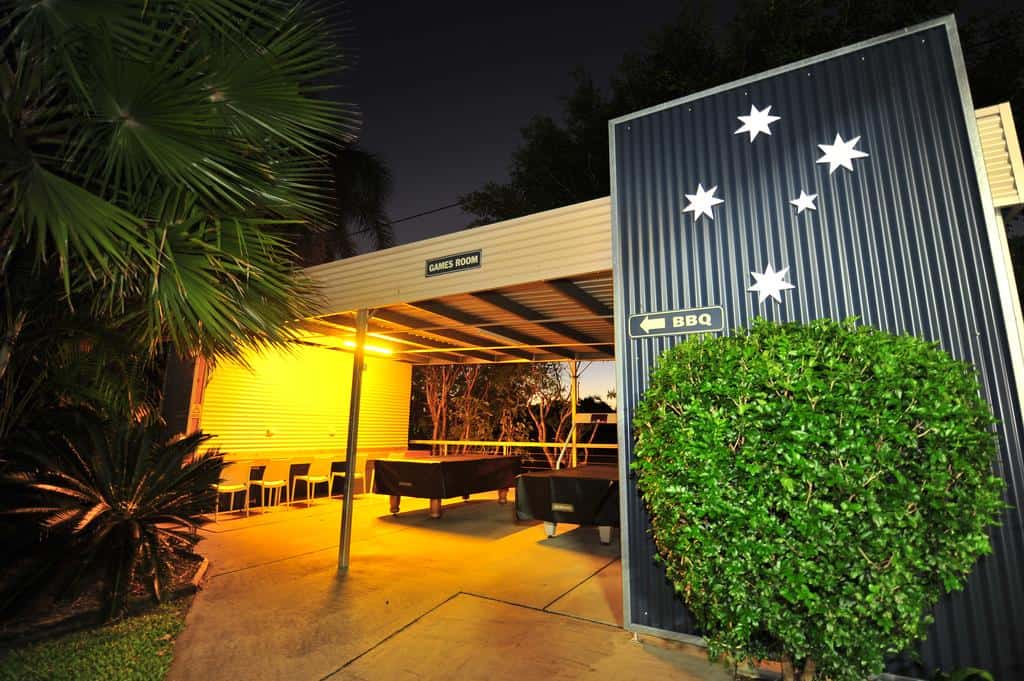 Description
This caravan park is right in Hervey Bay which is on the eastern coast of Australia in Queensland. It strives to give guests ample opportunity to have freedom in their lodging choice.
From cabins to powered sites, everyone looking for their outdoor adventure can be accommodated! The park itself is also gorgeous by being surrounded by various tropical trees and plant life.
Moreover, this park has a prime location for access to Fraser Island and other Hervey Bay attractions.
Popular Facilities
Kiosk/Store – Easy access to simple necessities is a great perk at this caravan park!
Swimming pool – Beach swimming is fun but some people prefer the cool waters of a swimming pool. Not all caravan parks feature a pool, so this is a huge benefit!
Activities room – The activities room is great for families with children to help keep them entertained. It is also a great place to mingle with other travellers.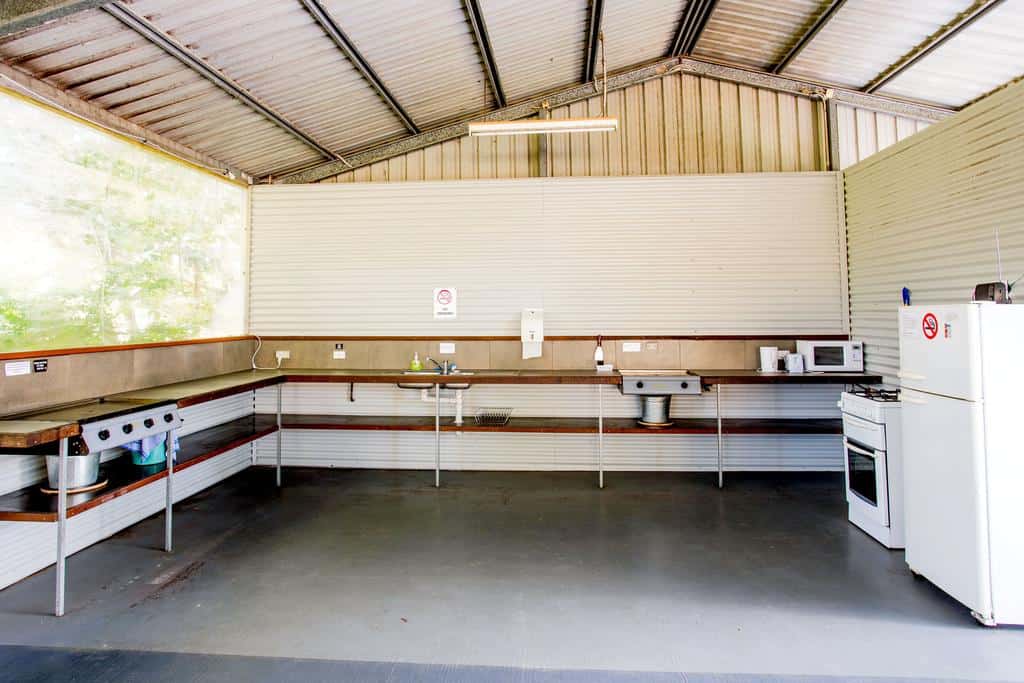 Rating
Usually, caravan parks aren't always awarded the same star rating as hotels, motels, or resorts. Tasman Holiday Parks locations do indicate an overall star rating on Google, coming in at a 4-star facility.
The star rating that is given to lodging places is primarily based on the quality of the facilities offered over the quantity. This particular caravan park has stylish cabins, a swimming pool, and a little store on site. These little things help the overall rating.
Another aspect to consider when examining the rating is guest ratings. As always, these ratings should be assessed with common sense in mind. Google users (about 175) rate the park 4.2 stars out of 5 stars. The reviews mostly speak of the friendly staff, amenities, pool, and cabins as being the most favoured.
Room Types
The cabins at the Discovery Parks Boat Harbour Drive location are incredibly favoured. There are five cabin types to choose from as well as powered sites and ensuite powered sites.
This wide range of options ensures that all guests can find something to suit their needs. Below are the cabin types and powered site details to really showcase their perks!
Standard 2-Bedroom Cabin – This cabin sleeps up to 6 people and has a queen bed as well as two single beds. Moreover, the decor is fresh, bright and modern looking for a contemporary stay. There's also air conditioning, a bathroom, and a kitchen. This cabin costs about $165/night.
Economy Cabin – Sleeping 4 people, this charming cabin features peachy colours and modern decor. It also includes a bathroom, small kitchenette, and patio space. With a queen bed and single bunks, there is plenty of space! This cabin costs about $122/night.
Superior 2-Bedroom Cabin – With two bedrooms and enough space to comfortably sleep 6, this cabin is an excellent choice for bigger families or groups. This cabin is fully self-contained with a bathroom, kitchen and living area with television. This runs about $140/night.
Standard 2-Bedroom Cabin – Featuring outdoor seating, a bathroom and a kitchen, this cabin is ideal for up to 6 people as well. Once again, like most other cabins, it is bright and spacious. This would cost about $134/night.
Standard 1-bedroom Cabin – WIth space for up to 4 people, this 1-bedroom cabin is perfect for couples or small groups. With a kitchen and air conditioning, there is an abundance of comfort after a long day of exploring. This cabin will cost about $118/night.
Ensuite Powered Site – Featuring power for all of life's gadgets, this ensuite site is able to sleep up to 6 people. Caravans are obviously welcome and the personal bathroom on the site is quite wonderful. This particular site runs about $45/night.
Powered Site – Caravans with up to 6 people will fit snugly at this site. With power and plenty of space makes for the perfect stay at this spot! For about $40/night, it is an affordable choice!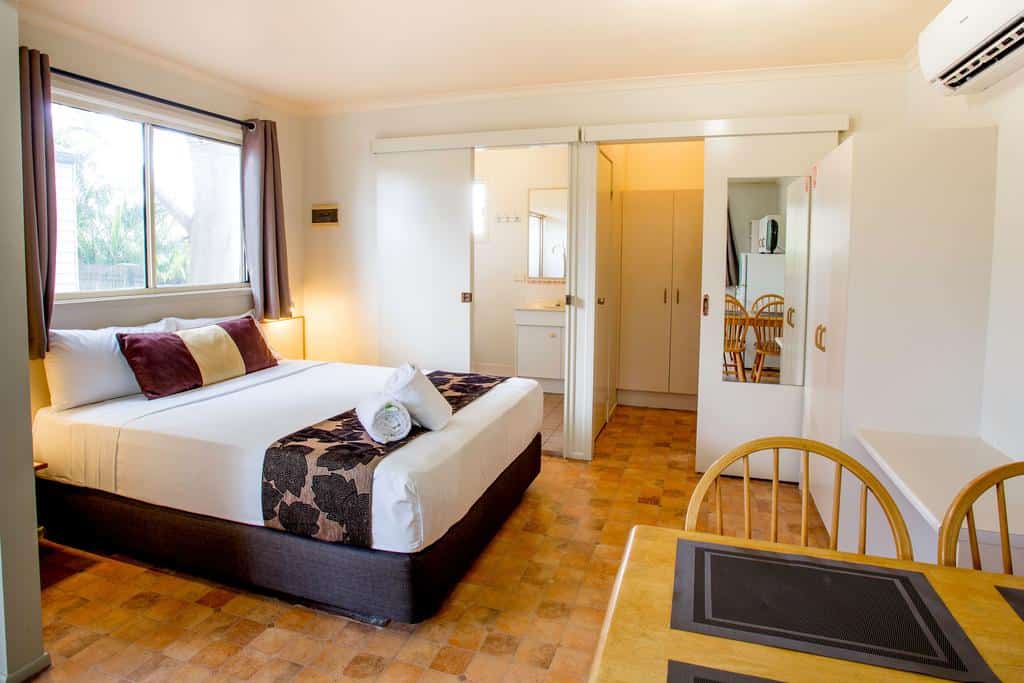 Surroundings and Location
The exact location and contact information for the Tasman Holiday Parks is as follows:
295 Boat Harbour Drive
Scarness
Hervey Bay, QLD 4655
Phone 07 4128 2762
The caravan park is only minutes from the departure area for Fraser Island, the world's largest sand island. The island is only accessible by boat and those staying at the caravan park will find themselves right at the doorstep of the ferries heading that way.
From perched lakes to rainforests to historical sites, Fraser Island is full of adventure.
Other fun attractions near the park include, humpback whale (or dolphin!) tours (distances vary but usually under 7km away), and the Hervey Bay Historical Village and Museum (about 1km away).
These places offer up some fun and educational opportunities making them perfect for families or couples.
The park itself offers guests things as well. From pancake breakfasts, happy hours, karaoke, and social gatherings, this caravan park strives to provide guests with the ultimate experience!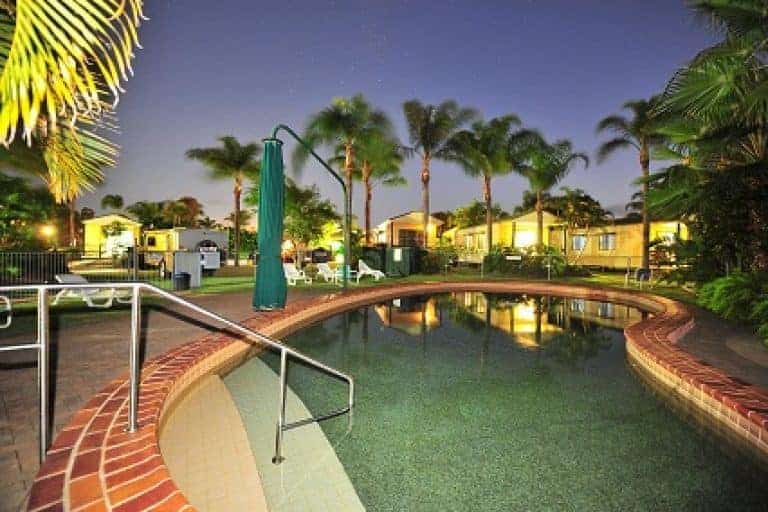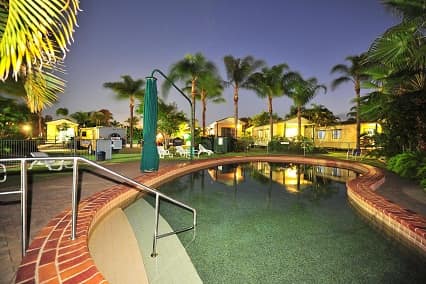 Facilities (Other than the popular ones!)
Dog-friendly (at some locations in the park)
Short walk to beach areas
Check-In and Check-Out Times
Check-in is at 2 pm and check-out is at 10 am.
This is one of the many caravan parks on the eastern coast of Australia, however, a stay in Hervey Bay at this location will be more than comfortable!
Resource Links To Products We Use And Recommend
More Recommendations For Accommodation
link to Discovery Parks Fraser Street Hervey Bay
On the Fraser Coast, Hervey Bay is an oasis of the best natural world the area has to offer. Just across the way from Fraser Island, you will also find beautiful botanical gardens, a stunning...
link to Caravan Parks Hervey Bay
One of the most iconic ways to experience Australia is by experiencing its beautiful natural surroundings. Because the country offers an abundance of stunning landscapes from coast to coast, caravan...