Travelling locally or abroad always requires a bit of planning. One of the most critical things to plan is the arrangements for lodging. This is especially true for places like Australia where there are stockpiles of things to explore and adventure!
In Queensland, Australia, Hervey Bay is one of the most iconic places to visit due to its access to tropical islands, pristine beaches, and various wildlife tours.
Finding lodging within Hervey Bay isn't difficult as there are quite a few options. However, knowing what some of those options are can really help the planning stages of a trip go a lot smoother!
Motels Near The Beach
Hervey Bay is full of hotels, motels, resorts, self-contained apartments, etc. So getting a little insight into the various accommodations is very helpful.
This includes specifics like the types of rooms, overall description, pricing, etc.
One option in Hervey Bay includes the Sunseeker Motel. This quirkily named motel has plenty to offer its guests at pretty affordable price points!
Description Of The Area
While it is only two stories high, Sunseeker Motel has apartment-style rooms for all different types of travellers. From twin and queen rooms, family rooms, and 1 to 2 bedroom apartment selections, there is something to fit the needs of everyone.
The motel is spacious and close by plenty of great eateries as well as close access to the beach. This location is the perfect blend of single rooms or apartments with a modern feel to them.
Popular Facilities
Onsite boat and trailer parking – This provides guests with the perfect place to park their boats or trailers so they can head out on a fishing or camping adventure. For a motel, this is an impressive offering for visitors!
Guest Laundry – Having onsite laundry available is always a great facility option.
Swimming Pool – Swimming pools are always a nice facility for those who don't want to get into the ocean or deal with sand in their clothing!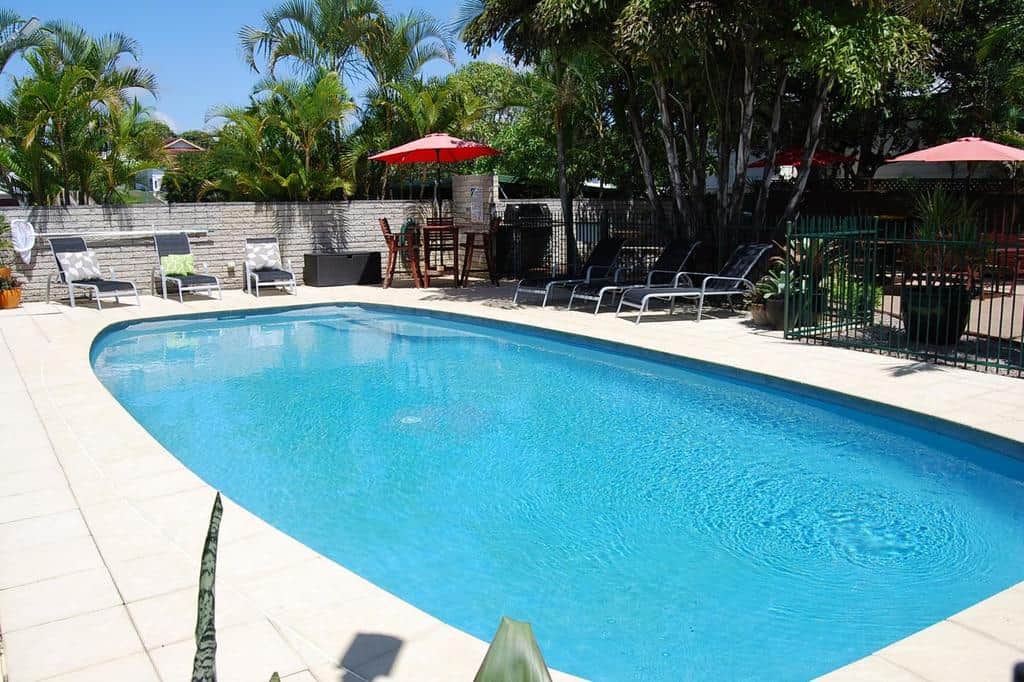 Ratings
Every motel, hotel, etc gets an overall star rating that depicts their service to their customers. This rating is usually associated with the location's ability to provide exceptional, quality facilities rather than a long list of facilities.
Anything between a 3 to 5-star rating can ensure that the location is a good choice. Anything below a 3-star is generally a poor choice.
It can hard to achieve a 4 or 5-star rating, but some locations have been awarded as such. When it comes to Sunseeker Motel, it is considered a 3.5-star rating.
Due to its modern facilities, boat park, and variety of room options, Sunseeker Motel definitely deserves that rating!
Examining the rating of an accommodation location also includes guest ratings. As with any other look into reviews, some common sense should be practised.
Guest reviews can get tricky but overall they can give some insight to the facilities and location. For the reviews of the Sunseeker, Google users rate the location 4.3 stars out of 5 with 43 reviews.
That is pretty decent. Most reviews speak of the motel's location, cleanliness, and service from the staff as being positive.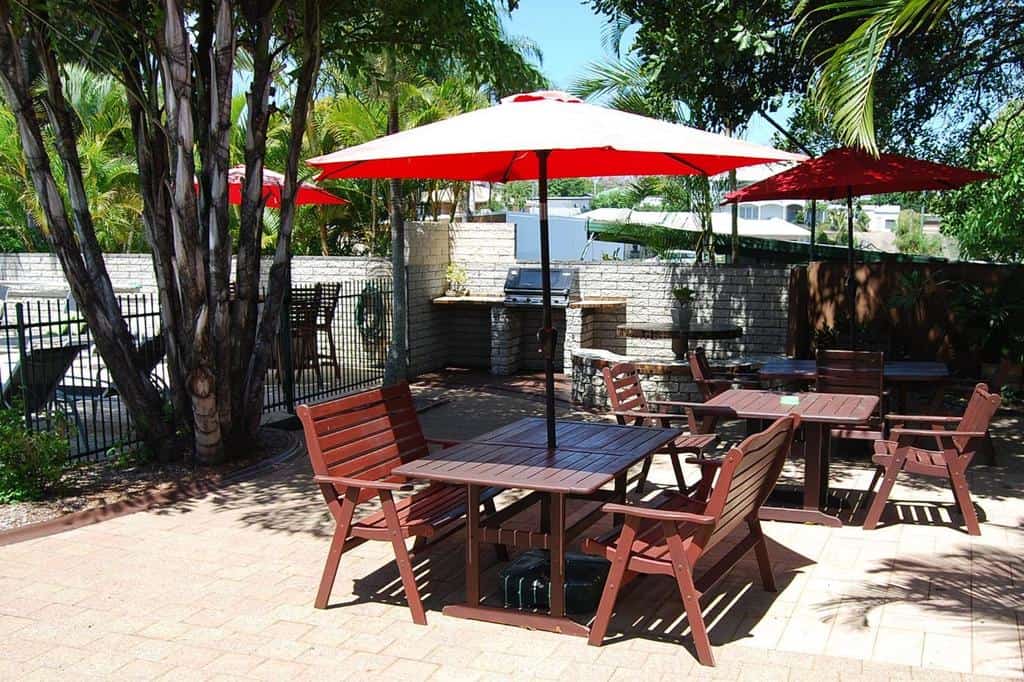 Room Types
Having the name of "motel" usually indicates small rooms and not much space. However, at Sunseeker Motel, that simply isn't the case.
There are single rooms, studio apartments, 1 or 2 bedroom apartments, ground floor apartments, and even family rooms available. This broad selection of regular rooms and self-contained apartments gives this motel a little edge over other locations in Hervey Bay sporting the name "motel".
Below are the price points for each type of room based on one night's stay.
1-Bedroom Apartment – $130
2-Bedroom Apartment – $150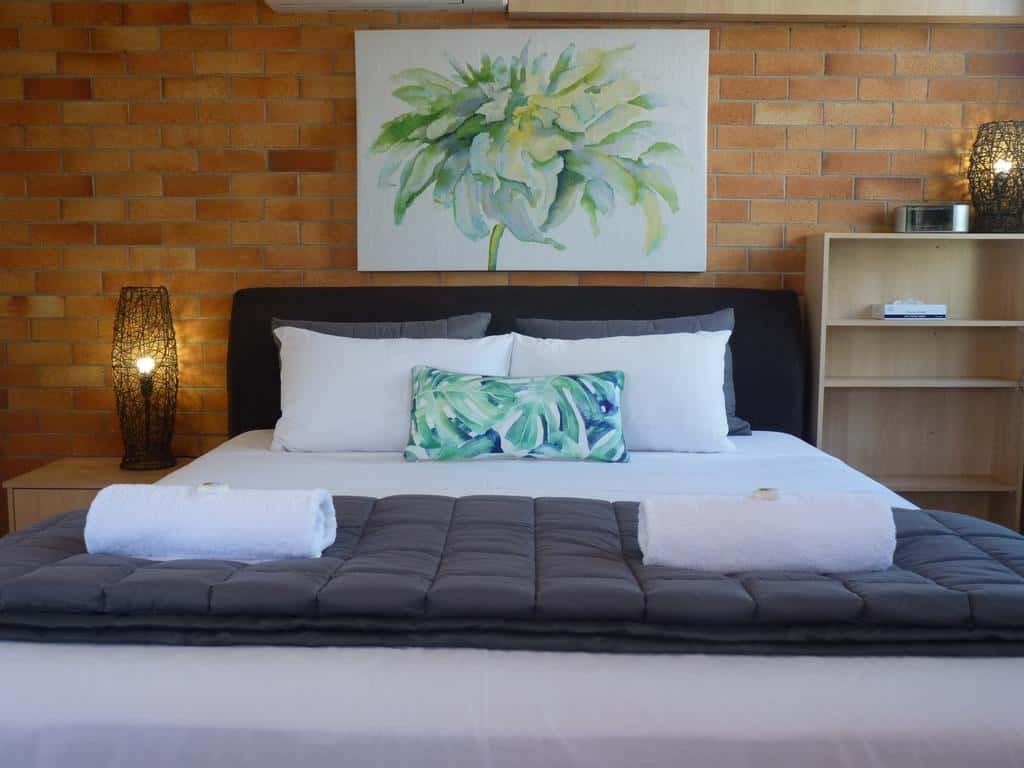 These prices are subject to change due to peak seasons, the number of nights being booked, or availability at the time of booking.
They are strictly meant to serve as basic guidelines. For more up-to-date price points, always check with the motel before booking.
What do these rooms offer for these price points?
Below are the features of the rooms that make them nice and affordable!
Twin or Queen (double) Room – These rooms are spacious and neutral with their colourings offering a modern white, grey and black colour scheme. The crispness of these colours and the room itself is quite welcoming. With bathrooms, air conditioning, ceiling fans and more they are quite comfy!
Family Room – Once again, spacious room for the family can be found in this room type. It still decorated with contemporary items in whites, greys, and blacks. including splashes of gold. With a small dining table, it adds to the amount of space and seating in the room!
Studio Apartment – This small apartment is perfect for couples and features a full-size refrigerator and a small dining table. Moreover, the decor is a little bit different than the family or twin and queen rooms featuring wall decor, small artificial floral accents and wooden wardrobes.
1-Bedroom Apartment – The one-bedroom apartments are quite charming with brick accent walls, small kitchen islands, couches, and some with balcony views!
2-Bedroom Apartment – The two-bedroom apartments just as nice as the one-bedrooms with the same accent walls, lounging rooms, kitchen space and balcony access!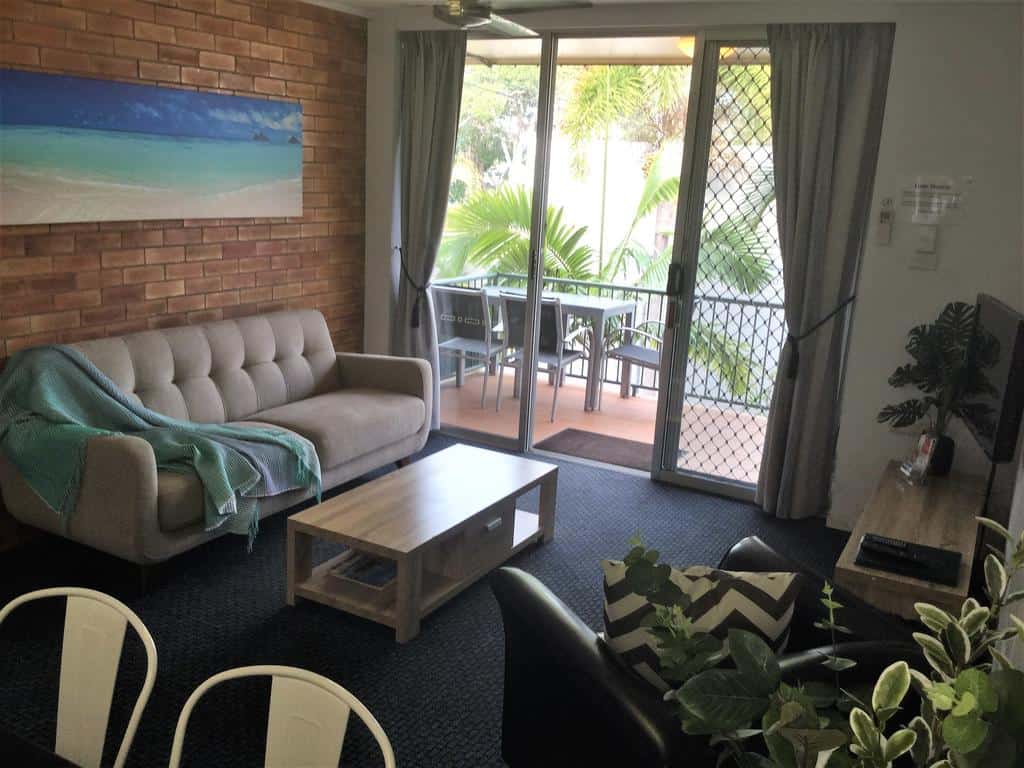 Surroundings and Location
The exact location for the Sunseeker Motel Hervey Bay is as follows:
354 Esplanade
Scarness, QLD 4655
Phone 07 4128 1888
Scarness is a cultural hub with plenty of unique restaurants and eateries to explore. The cuisines of these eateries include Indian, Thai, and Pizza just to name a few.
There are also local favourites including places to grab fish and chips. Aside from the delicious food, the motel is right next to the esplanade, a 14km stretch of waterfront walking grounds along the eastern coast.
This is perfect for those looking to explore other small villages around Hervey Bay as well as get an idyllic view of the ocean while still having shops and such readily available!
Scarness is also close to the Hervey Bay Historical Village and Museum which preserves the history and way of life from the early days of the area. Other notable places to visit include the Go Kart park and horseback riding near the Susan River Homestead.
The motel also deals with booking Fraser Island Tours as well as whale watching tours, both of which are iconic ways to explore the Hervey Bay area!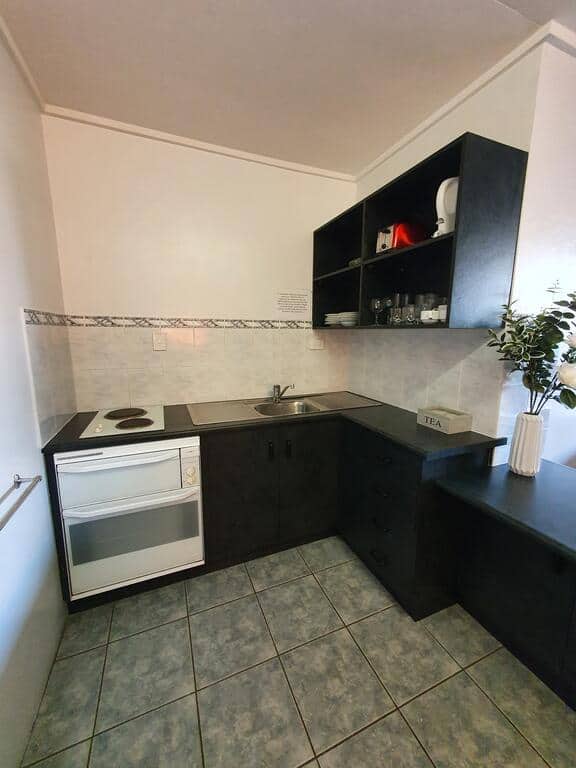 Features
Located in the centre of Hervey Bay
Opposite Beach – next to restaurants & shops
100m to Hotel & TAB
Large self-contained or motel units
Air-conditioned & ceiling fans
All non-smoking rooms
Meals to rooms if required
Guest laundry
Swimming pool
B.B.Q. Area
Tour booking desk
Boat & Trailer Parking
Rooms serviced Upon request
Early check-in – on availability
Facilities (Other than the popular ones!)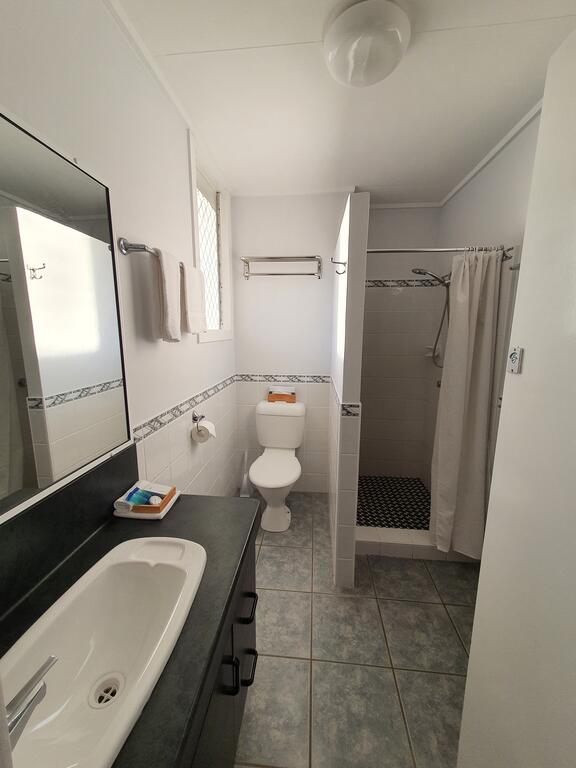 Check-In and Check-Out Times
Check-in at the Sunseeker Motel is 2 pm and check-out is 10 am.
The Sunseeker Motel Hervey Bay is one of many great lodging options in the bay area. It is not only affordable but great value and comfort for its location and pricing!
Resource Links To Products We Use And Recommend
More Recommendations For Accommodation
link to Discovery Parks Fraser Street Hervey Bay
On the Fraser Coast, Hervey Bay is an oasis of the best natural world the area has to offer. Just across the way from Fraser Island, you will also find beautiful botanical gardens, a stunning...
link to Caravan Parks Hervey Bay
One of the most iconic ways to experience Australia is by experiencing its beautiful natural surroundings. Because the country offers an abundance of stunning landscapes from coast to coast, caravan...