Going on holiday means different things to different people. However, no matter where life takes us, we all want lodging that provides a feeling of comfort and luxuriousness.
While we might want something that feels like a holiday home-away-from-home, others want the lodging to feel like an adventure as well. Moreover, some of us seek a place to revitalize, relax, and forget about the world.
Queensland, Australia is one of the most adventurous places in the world and they truly have a stockpile of lodging options. Both the cookie-cutter type and the more exciting type of accommodation.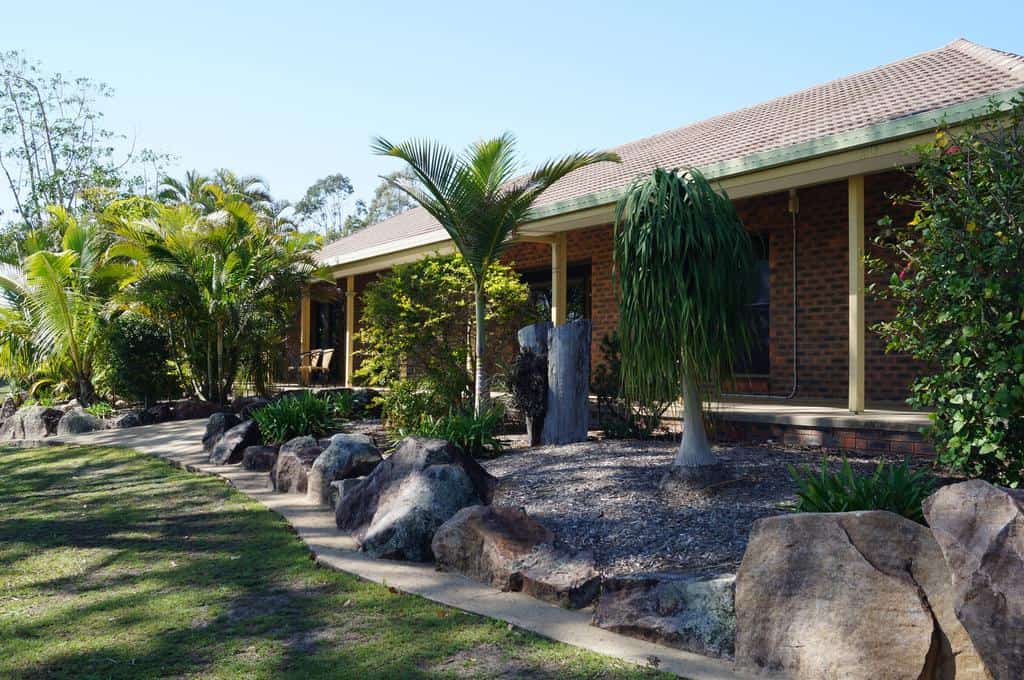 Adventure Resort Accommodation
Setting up and choosing somewhere to lodge doesn't have to feel like a chore. In fact, the place that is chosen should feel more like another thrilling piece to the entire trip.
There are plenty of hotels, motels, self-contained apartments, etc. that are everywhere in the world. Australia has its fair share of them as well.
However, one of the most exciting things about Australia, the Hervey Bay area specifically, is the accommodation options. This certainly includes the resort known as the Susan River Homestead where adventure is the heart of the place!
Description
Most people expect lodging to be exclusive to island resorts or city or village motels. However, this location is far from the run of the mill accommodation.
Since 1978 this resort, located on 1660 acres of land, is perfect for those looking for a getaway that is emerged in nature. Beautiful grounds with wooded areas, outdoor dining pavilions, and 16 rooms for booking. And so much more.
The abundance of naturalistic surroundings really brings a tranquil and peaceful feeling to all its guests as well as makes for a truly unique lodging experience.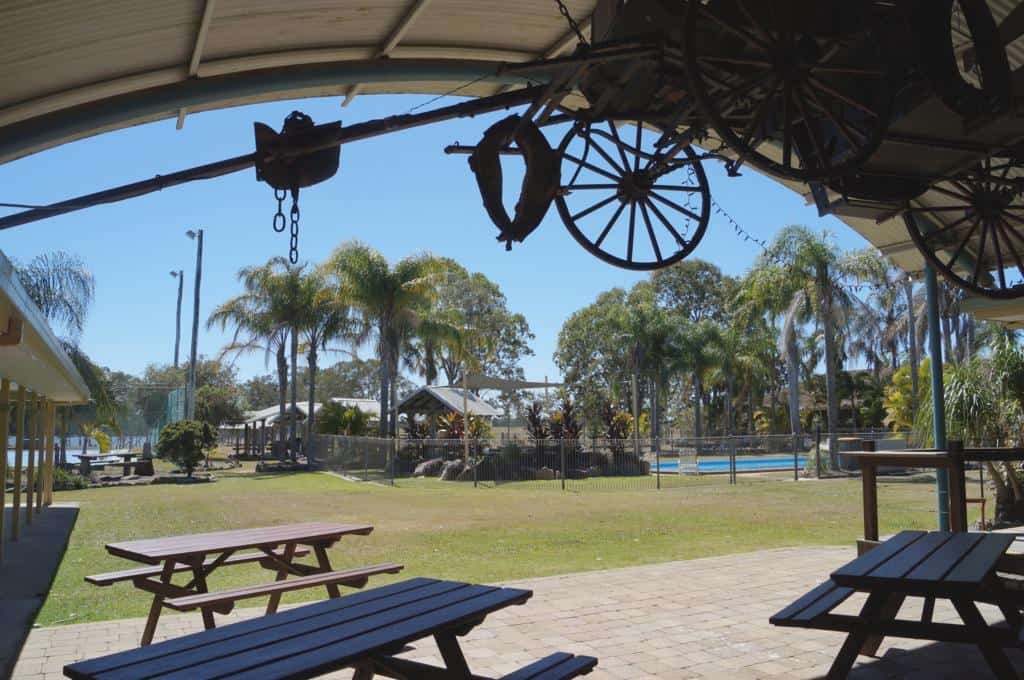 Popular Facilities
Private Lake – There is plenty to explore on over 1600 acres of land, however, the lake is one of the most notable spots in this location. The large lake is available for hire to one party of people at a time. This beaut lake is 17 acres big and the resort offers tubing and water skiing on its surface for loads of fun.
Horse Riding – Horses are the main attraction here and any visitor can see how much the resort loves its horse family. With just about 80 different horses to choose from, all levels of riders will find a horse perfect for them. The horses range in size and age giving guests quite a lot to pick from. Considering this resort is quite large, the horses have plenty of room to trot along with riders for scenic and picturesque views of the land. Horse rides are a 2-hour adventure and can come with a packaged deal including a buffet breakfast and a two-course luncheon.
Olympic-sized Trampoline – Trampolines aren't just for children! In fact, they have proven to provide an exceptional exercise session. They are fun to jump on in a more relaxed way but those looking for exercise will find it exciting as well!
Freshly Cooked Meals – From a two-course luncheon, buffet breakfast, or dinner, all meals are available onsite. While there is a charge, the prices are reasonable for the quality of food being served. Buffet breakfasts (one of the popular choices) will run about $22 for adults, $15 for children, and $10 for ages 4 to 9.
Gel ball or Paintball – The property does operate team games of gel ball or paintball. All inquiries for this facility offering should be made directly to the dedicated personnel. This information should be verified and found on their website or by calling the facility to directly inquire about who to contact. Those who find gel ball or paintball exciting will have a blast on the resort's grounds playing these games.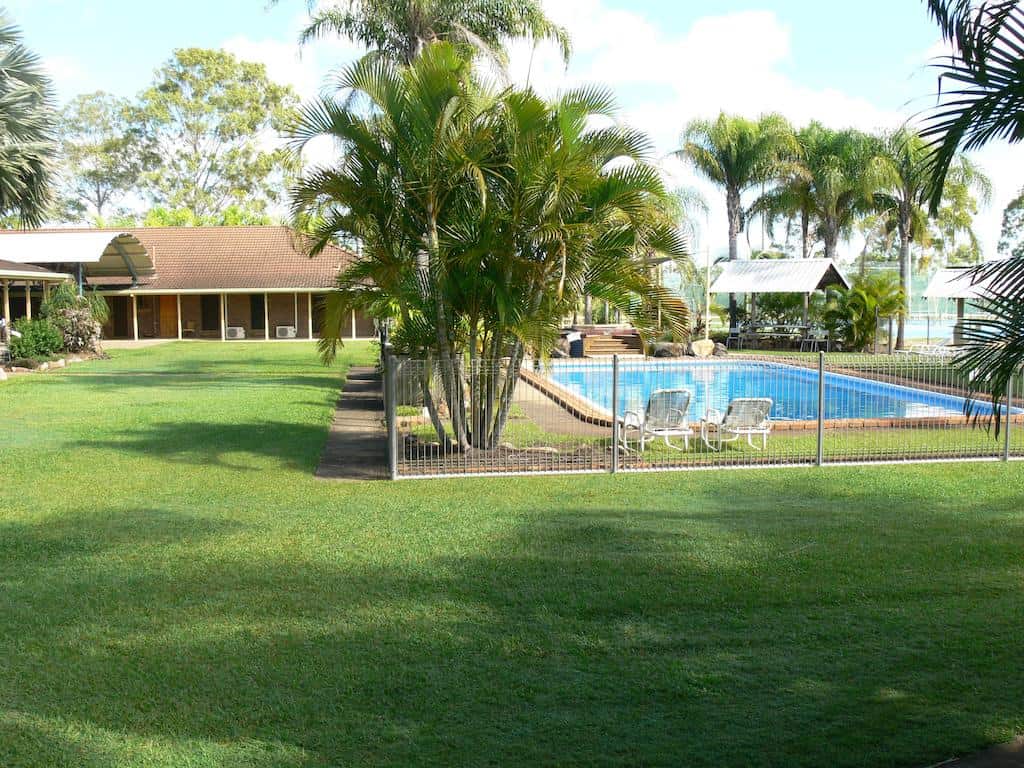 Ratings
Most resorts and motels, etc. are awarded star ratings to imply the quality of services available for guests.
Exceptional locations usually are around 4 to 5 stars, while just average but still acceptable places are around 3 to 3.5 stars. While there isn't a direct rating listed online for the Susan River Adventure Resort, it can easily be considered a 4.5 to a 5-star rating.
Considering there's no directly listed star rating for the resort, the Google user reviews can really showcase the location's offerings and service.
While guest reviews should be taken with extreme common sense in mind, they are overall helpful.
Out of 129 reviews, this location is rated an impressive 4.6 stars out of 5 stars. Most guests compliment the location's atmosphere and naturalistic views.
With such raving and positive reviews, those looking to get out into the great outdoors will find this location ideal.
Room Types
The rooms range from double, twin, and family room options. All rooms are air-conditioned with ensuite bathrooms and rustic decor that feels perfect for its natural surroundings.
The resort also has powered and unpowered caravan and RV sites which ultimately makes it even more well-rounded for any type of traveller. The rates of the rooms range anywhere between $120 and $200 per night.
A powered caravan site is $20 per night for two or more adults and $10 per night for children while the unpowered caravan site is $15 per night for two or more adults and $10 per night for children.
Considering all the exploring that can be done on the property, these prices for both the rooms and caravan sites are more than reasonable! There are also special packages that will include the buffet breakfast and horse riding!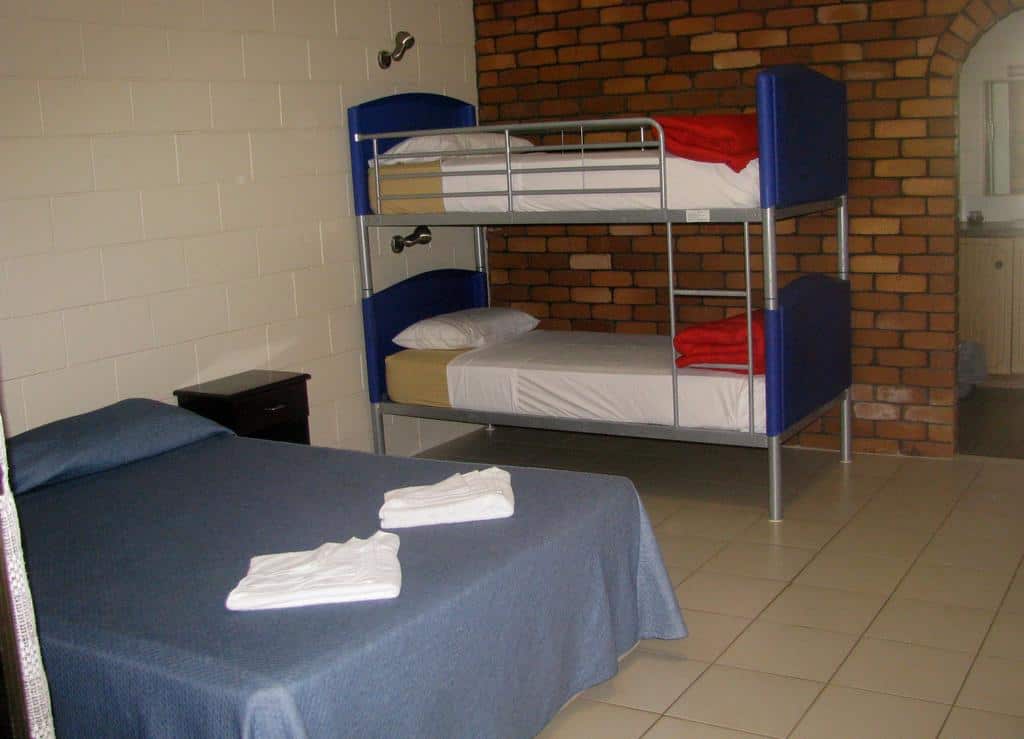 Surroundings and Facilities
The address and contact information for the Susan River Homestead Adventure Resort is as follows:
Lot 56 Noble Road
Susan River, QLD 4655
Phone 07 4121 6846
Since the property is quite large itself, access to shopping and city like areas is about a 15-minute drive away. Those looking to head to the beach, etc, can surely drive there with no hassle.
However, for those looking to stay within the property, there is so much to do. With the onsite restaurant, any meal of the day is available (with proper booking prior to the meal).
With horse riding, the lake, and more, there is simply so much to do within the grounds itself.
There's also a chance to catch a glimpse of wildlife. Australia is well-known for its exotic wildlife. Their unique wildlife is what really sets them apart from the rest of the world.
Animals that have been seen at the resort include kangaroos, wallabies, and black swans. Between the wildlife and overall naturalistic landscape, guests will truly feel a part of nature and unplugged from society.
The Susan River is also nearby, hence the resort's namesake. horse riding does include refreshments at the river bank with landscape views that cannot be beaten. The river
Facilities (Other than the popular ones!)
2 full-sized tennis courts
Media room (with pool table, tv, and jukebox)
Pets allowed (some conditions apply, including no pets in the rooms)
Check-In and Check-Out Times
Check-in is 2 pm while check-out is at 10 am.
Susan River Homestead Adventure Resort is the ideal place for those who want a complete outdoorsy experience. Those who love nature will find it truly exceptional, peaceful, and idyllic.
For Other Accommodation Near Susan River Click Here for accommodation in Hervey Bay and Maryborough.
Resource Links To Products We Use And Recommend
More Recommendations For Accommodation
link to Discovery Parks Fraser Street Hervey Bay
On the Fraser Coast, Hervey Bay is an oasis of the best natural world the area has to offer. Just across the way from Fraser Island, you will also find beautiful botanical gardens, a stunning...
link to Caravan Parks Hervey Bay
One of the most iconic ways to experience Australia is by experiencing its beautiful natural surroundings. Because the country offers an abundance of stunning landscapes from coast to coast, caravan...