One of the most popular accommodation choices in Australia is caravan parks (also called tourist parks).
This type of lodging is great for those who enjoy an outdoor setting over being inside of a motel, hotel, or resort.
It encourages being in nature, enjoying some camping and bonding time with families and couples alike. Hervey Bay in Queensland, Australia is home to a few caravan parks that give guests a taste of that outdoor camping experience!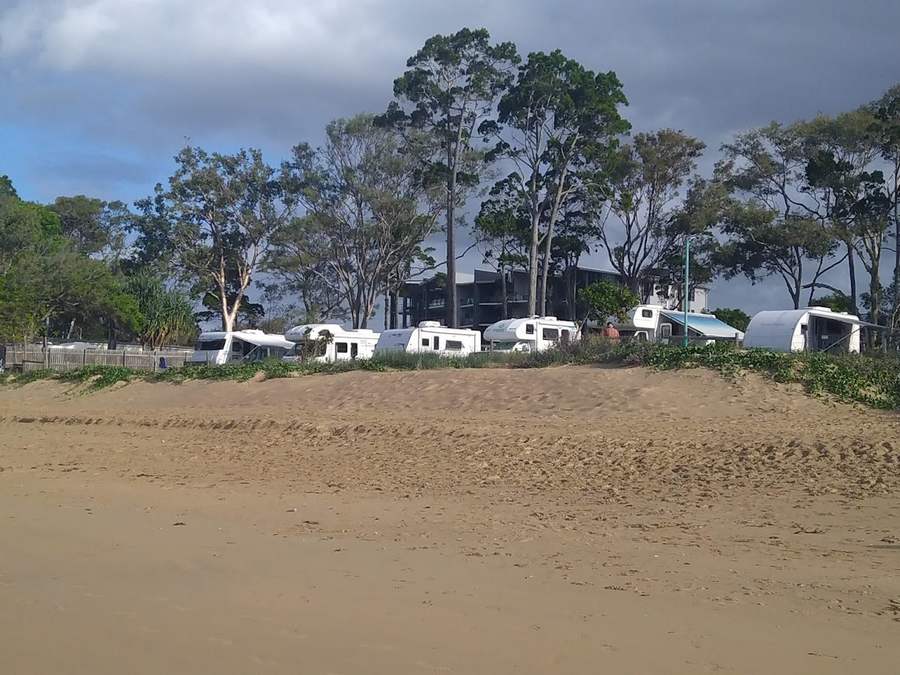 Beachfront Tourist Parks
As one of the tourist park offerings in Hervey Bay, the Scarness Beachfront Caravan Park (or tourist park!) is a gorgeous way to feel a part of nature while still being close enough to local things like shops and restaurants.
This perfect blending of a tourist park and the town is true peace of mind for those who still need access to food sources, etc. While it is completely in the depth of the outdoors, it is still a great way to spend a holiday or vacation!
Description
This tourist park is loved by many due to it being right on the beach. Guests can step out of their caravans and right onto the beachy sands for a swim or other great beach activities.
It is perfectly between the beach and the local shops in town. Because of this ideal setting, it is popular among those who want to direct access to the ocean air and soft, calm waters of Hervey Bay!
Popular Facilities
Fee bbq – Nothing says camping or being outdoors than firing up the bbq for a meal!
Boat ramp access – Nearby is a boat ramp, giving those who want to sail out for fishing ease of access to the waters.
Tv room – This is perfect for those who aren't on a powered site that wants to unwind with some television.
Dump point – A truly important part of a caravan or tourist park!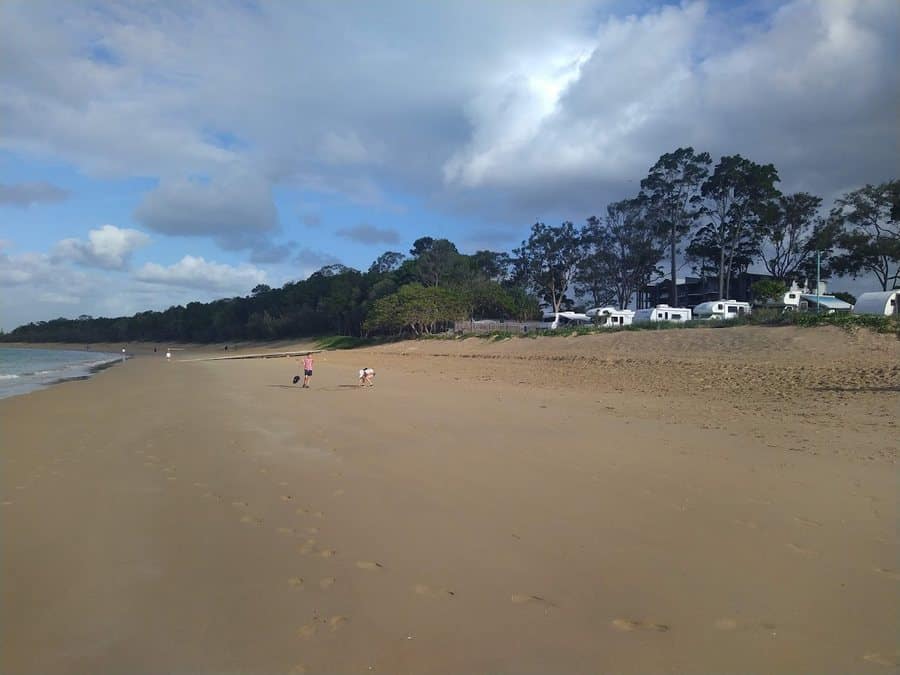 Rating
Because this is a caravan park, the traditional rating system for hotels, motels or resorts doesn't quite apply here. While they do offer services, they are only largely providing powered and unpowered slabs for caravan parking.
However, the ratings from guests are what give this tourist park a true rating. Guest ratings should be examined before booking any location for lodging and common sense should dictate reasonable reviews over not-so-reasonable reviews.
About 180 Google users have this park rated a 4.4 star out of 5 stars. This is pretty high up the star scale, compared to other areas.
The most talked-about feature in these reviews is the tourist park's kitchen areas and overall amenities including the closeness to the beach.
Room Types
Considering this is a tourist (caravan) park, there aren't any rooms for lodging. Instead, there are powered and non-powered slab sites for caravan parking.
Tents can also be used. The slabs are spaced out well so people don't feel cramped or uncomfortable. Moreover, the prices for staying at the slabs are quite attractive.
The prices for the slabs start at $36 and are subject to change during peak seasons. The powered sites are available both on the beachfront areas or a little further inland from the beach.
Either way, those looking for a powered slab can have a choice of where to set up camp!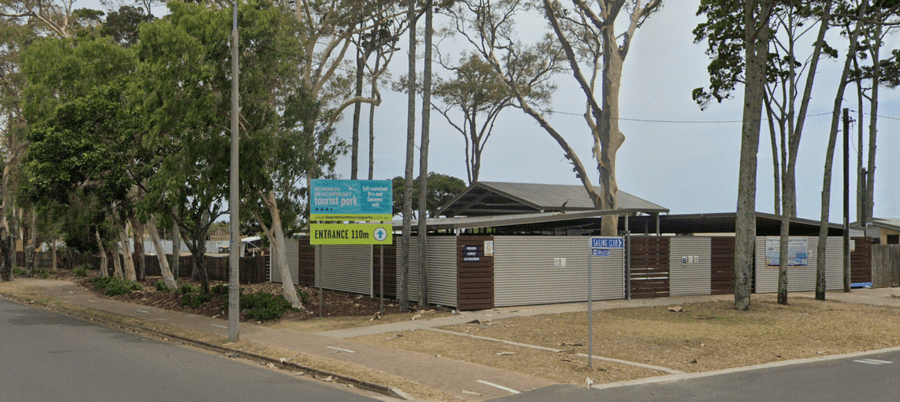 Surroundings and Location
The address and contact information for the Scarness Beachfront Tourist Park is as follows:
Esplanade
Scarness, QLD 4655
Phone 07 4128 1274
The Scarness area is most known for its historic village and museum. This location, named, "The Hervey Bay Historical Village and Museum", is more than just a way to showcase the area's rich historic ties.
It strives to be an immersive experience by creating live-action displays of how life was back in the early settlement days. Aside from these interesting performances, there are somewhere around 12,000 artifacts to explore as well.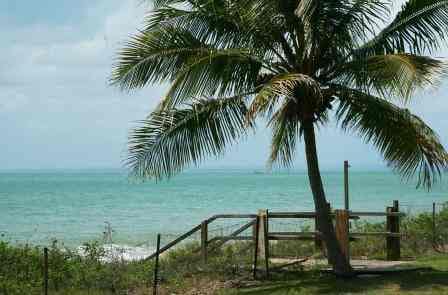 The beach is obviously one of the biggest attractions to this tourist park since it's right on the beach.
Fishing, snorkelling, swimming, etc are all favoured activities while at the tourist park. This area is also close to shopping centres, local restaurants with various cultural fares of food, and of course the boat tours for Fraser Island or whale-watching.
Facilities (Other than the popular ones!)
Check-In and Check-Out Times
Check-in is 12 pm and check-out is at 10 am. Guests can get reception help from 7:30 am to 6 pm daily.
Caravan parks are an amazing way to enjoy the naturalistic side of Australia while still being close to beaches and local shops. Scarness Beachfront Tourist Park is one of the top choices in Hervey Bay for caravaning!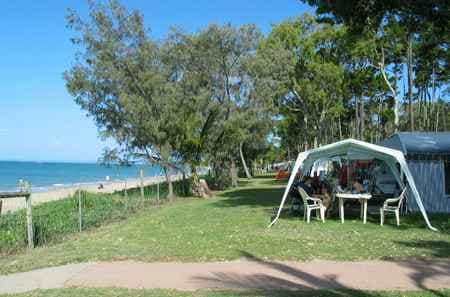 Resource Links To Products We Use And Recommend
More Recommendations For Accommodation
link to Discovery Parks Fraser Street Hervey Bay
On the Fraser Coast, Hervey Bay is an oasis of the best natural world the area has to offer. Just across the way from Fraser Island, you will also find beautiful botanical gardens, a stunning...
link to Caravan Parks Hervey Bay
One of the most iconic ways to experience Australia is by experiencing its beautiful natural surroundings. Because the country offers an abundance of stunning landscapes from coast to coast, caravan...