If Fraser Island isn't already on your bucket list, it really should be. The largest sand island in the world, Fraser Island has been a World Heritage Site since 1992, and with good reason. With amazing lakes, stunning beaches, rainforests, dingoes, and even a real-life shipwreck, Fraser Island really can be the place to make some incredible memories.
How many days you should spend on Fraser Island?. The best length of time to stay on the island three days. This allows enough time to visit as many sites as possible. If you want to take advantage of the camping and hiking opportunities that Fraser Island has and 3 days is ample time to do this.
It can be difficult to decide how many days to spend on the island. There are one-day guided tours of Fraser Island, or extending the visit to a week can be a good idea.
Of course, the three-day visit is the one that works best for most people, but what works best can vary depending on your situation and what you want to get out of your trip. For some people, a longer visit might work better, whereas for others a shorter trip would be spot on.
So you've decided to visit Fraser Island. Maybe you're going to North East Australia specifically to make the trip over to the island, or maybe you're slotting Fraser Island into a longer tour of the Gold Coast. The reason for your trip might well impact how long you can feasibly spend on Fraser Island.
There are broadly two ways to visit Fraser Island. You can hire a 4WD vehicle and jump on a ferry over to the island, and then travel around the island under your own steam. Or you can join a guided tour of the island, either going on a tour bus over to the island or hopping on a plane.
If you are going over on your own, you do have more flexibility with how long you can stay. But a guided tour can make sure that you pack in all of the best sites for your visit.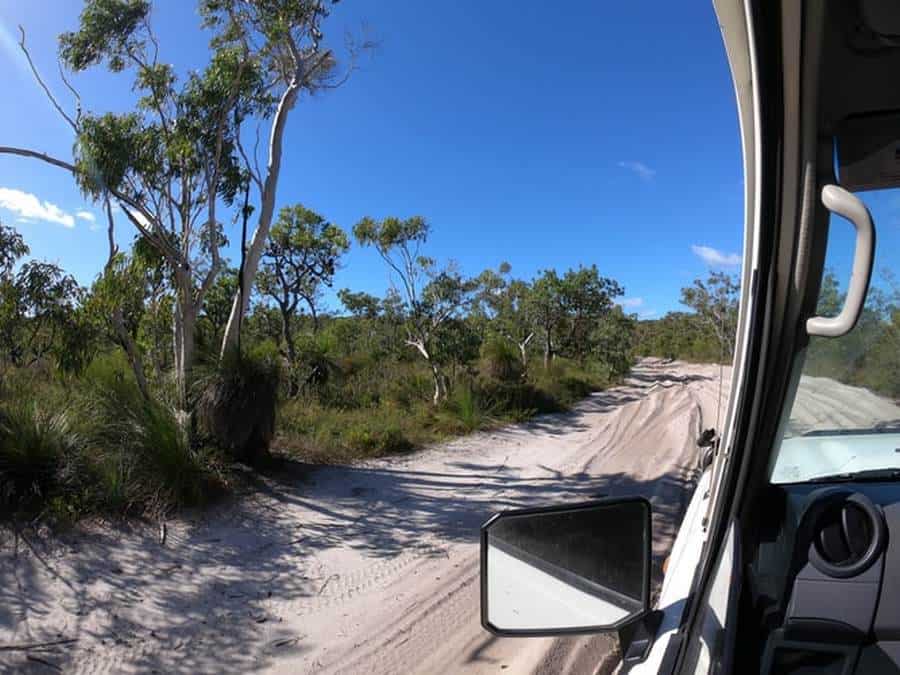 Visiting Fraser Island On Your Own
If you are visiting Fraser Island on your own, it is going to be a really good idea for you to plan your visit out well in advance. Fraser Island is pretty big – 120km in length – and it could be easy for you to miss out on some of the best sites if you don't plan your journey out in detail.
There are 45 campsites on the island, as well as a few hotels and resorts, so you can bounce around from campsite to campsite if you want to make sure that you see everything you want to (although remember that you will need to get a camping permit before you go).
Visiting Fraser Island As Part Of A Tour
There are lots of tours you can take of Fraser Island. Most people opt for a self-drive tour where you are placed in a group with other travelers, touring the island and camping together. Or you can go on a tour that has a single base camp/lodge/hotel room and then venture out in the daytime.
Either way, most people do opt for the three-day tour options. It is the sweet spot between not being able to fit everything in on a single day (although there are some amazing one-day tours out there) and there not being quite enough to do to fill a week (Fraser Island is gorgeous and scenic but there aren't a huge amount of activities).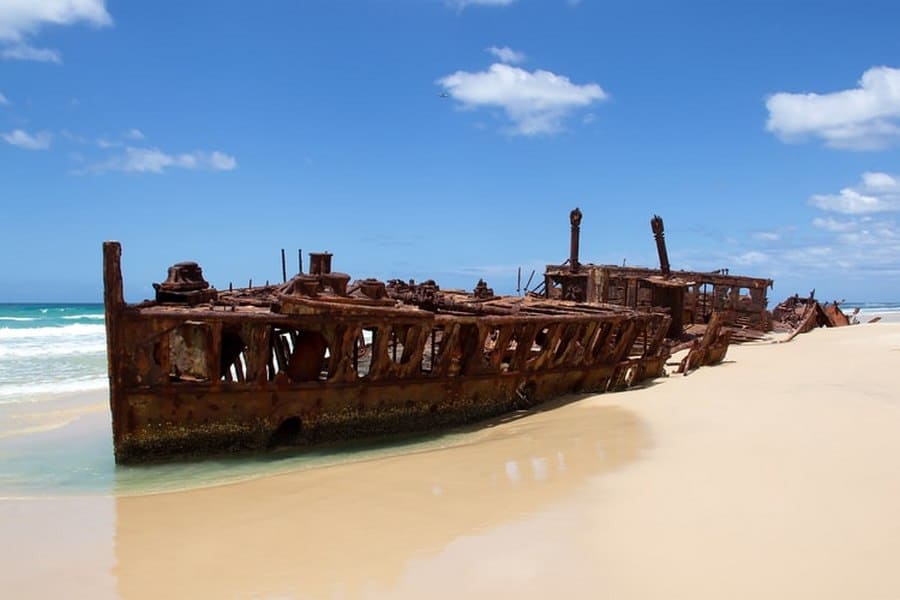 Fraser Island 3 Day Itinery
While all of Fraser Island is absolutely beautiful, there are some key sites that you should definitely look out for on your itinerary. And the good news is that you can definitely fit them into a three-day visit. In fact, there are lots of tour options out there that will cover all of the best bits on your three-day tour.

Can You Do Fraser Island In A Day?
If you're short on time, can't dedicate three days of your holiday, and you're wondering whether to reluctantly cross Fraser Island off your list, don't. You can see plenty of amazing sites on a one-day tour of Fraser Island. Yes, you might not be able to see everything, but you will be able to see enough of the island to justify the visit.
And there are lots of options to choose from. You could do a one-day 4WD tour, a helicopter tour, a Hummer tour, or even a Segway tour. And you will come back with some unforgettable memories.
The Bottom Line
There is no wrong way to visit Fraser Island. The most popular tour length is three days because that gives you plenty of time to see all of the amazing sites that Fraser Island has to offer, but if you want to take longer and do some camping and hiking you can. If you don't have much time to spare on the island, then you can opt for a one or two-day tour instead. Whichever way you want to visit Fraser Island, there is an option for you.
Resource Links To Products We Use And Recommend
More Pages On Fraser Island
link to Can You Drive At Night On Fraser Island?
Fraser Island, located off the coast of Queensland, Australia, is a popular tourist destination and a UNESCO World Heritage Site. The island, which spans more than 120 kilometres in length and 24...
link to Are There Toilets On Fraser Island?
Fraser Island, which is a popular tourist destination in Australia. The island has a number of campsites and other facilities where visitors can use toilet facilities. There are on average around 22...