Cathedrals on Fraser


When visiting world heritage listed Fraser Island, your choices of accommodation are varied. They have everything from high classed studio's, all the way down to basic camping areas.
Cathedrals on Fraser is a favorite amongst families, and for good reason. It is the islands only privately owned camping ground and has a variety of accommodation to choose from.
If you want a comfortable stay, you can choose the 3 bedroom cabin with a shared bathroom. But if you are no stranger to roughing it a little, you can get a tent or an un-powered campsite.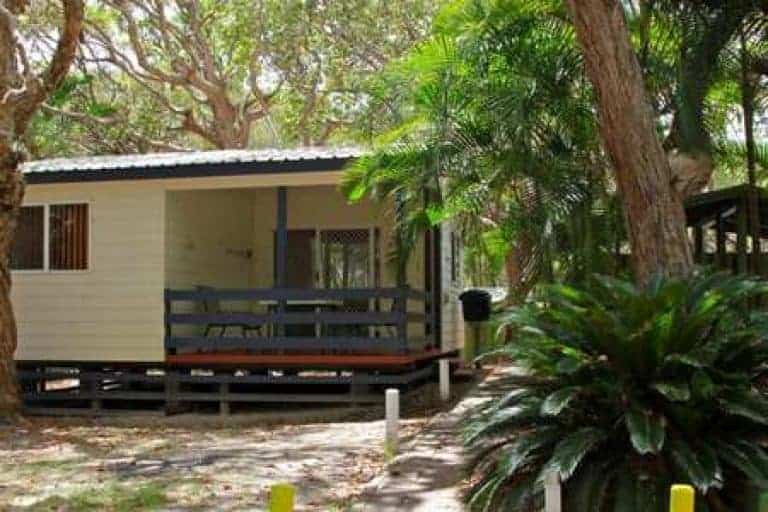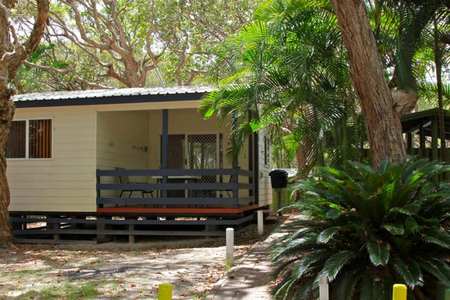 All Rooms Included:
Full kitchen (Unless at camp site)
TV
Fans
Shower (maybe shared)
Balcony / courtyard
Some rooms do not offer a Bathroom!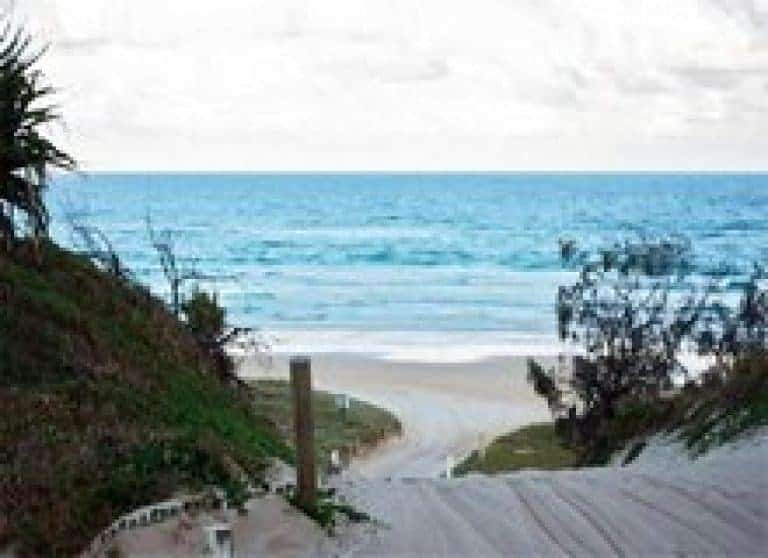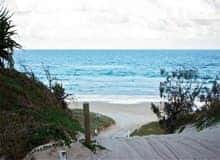 We all know Fraser Island is a mecca for the keen surf fisherman, and with 75 miles of beach, there is no shortage of private spots to wet a line in.
If you happen to be visiting in the winter months send the family whale watching, while you try to land your own big catch.
Cafe or the beach! :
Sit in the Sun at our Cafe
Direct beach access
Things To Do
Wildlife watchers are well catered for, with a plethora of animals, and birds to observe in their natural habitat. Fraser Island is also home to a native population of dingos, that are a protected species.
Spending time with the family is a must, so why not take them on an Island safari? This is something they won't forget, it is also a great way to see the island.
Other Offers
Of course, you can bring your own 4WD on Fraser Island, so you can do as you please, and see as much or little of the island as you like.
Cathedrals on Fraser prides itself on offering family-friendly campsites, many of our first-time visitors make it a yearly thing now to visit Fraser Island.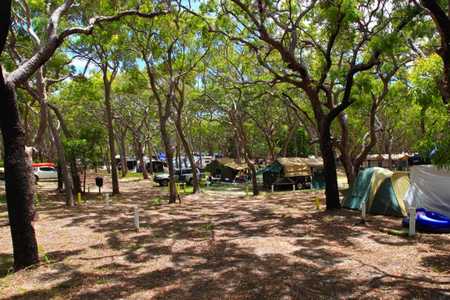 Our friendly staff look forward to having you stay with us, and we hope to make your Fraser Island experience the best it could possibly be.


If your looking for more Fraser Island Accommodation Please try here.
If you decide to contact us
Please let us know you found us on discoverherveybay.com
More Things To Do On Fraser Island
Is There Phone Reception On Fraser Island?

Fraser Island is one of Queensland, Australia's biggest attractions. This incredible sand island sits off of the eastern coast in the Hervey Bay region of the state. The island is

How Did Dingoes Get On Fraser Island?

Fraser Island is a world-renowned island off of the eastern coast of Australia. This giant sand island is full of beautiful lakes, an ancient rainforest, and so much more. However,

Does Fraser Island Have Sharks?

Fraser Island is one of the most remarkable places to visit in Australia. This enormous sand island is around 15 kilometres (or 9 miles) from the eastern shoreline of Queensland,
Resource Links To Products We Use And Recommend
Recent Posts
link to Hervey Bay Boat Club
Hervey Bay in Queensland, Australia is an iconic place to visit. This eastern coast bay area is known for its naturally beautiful beaches, whales, and so much more. In addition to the beautiful...
link to Is Woodgate Beach Dog Friendly?
Taking your dog to the beach is the perfect way to enjoy the day. This is particularly true for Australia where there are plenty of shorelines to explore. Some of the most incredible beaches are...