Tourism in Korea is fun because you can not only enjoy new and exciting experiences, but you can also do so at a low cost. The cost of food in Korea is exceptionally cheap. Public transportation is also affordable. In Korea, a bowl of noodles can cost as little as three US dollars.
Yes, food in Korea is cheap. If you want a Korean meal, buying the ingredients at a grocery store and preparing them at home is even less expensive. A meal in Korea can cost as little as 1000 won (0.76 USD).
The more you eat in Korea, the more you want to try new cuisines; everything about Korean food, from the chopsticks to the numerous side dishes, is unique and exciting. Continue reading to learn more about Korean cuisine and where you can get it at low prices!
Fun Fact: Korea is one of the world's largest consumers of garlic!
Best Places To Get Cheap Food In Korea
There are a variety of budget-friendly restaurants throughout Korea, serving a wide range of affordable meal options. The following is a list of affordable Korean cuisines and where to find them.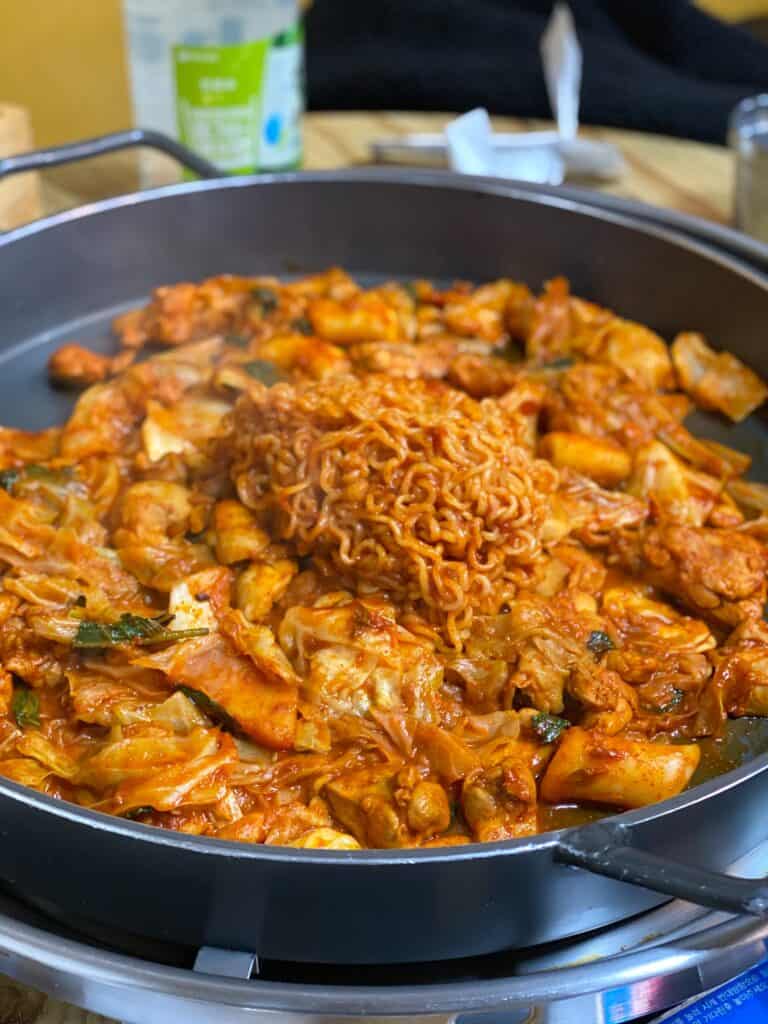 Innisfree Green Café
You've probably heard of the well-known cosmetics and beauty brand Innisfree. Have you ever heard of the Innisfree Green Café, though? Since its establishment a few years ago, this café in Seoul, South Korea, has gained popularity among both locals and foreigners.
The soufflé hotcake, which costs 10,000 won (7.6 US dollars), is unquestionably the highlight of the menu. It may be easily split between two people, though, so it still works up to 5,000 won (3.8 US dollars) per person.
In addition, K-pop fans are in for a treat, as Lee Min Ho and Yoona from Girls' Generation are featured in a free virtual reality experience.
They also have a luggage storage area, which is convenient for those who need to wait somewhere. Innisfree Green Café is located at 15 Myeongdong-Gil, Myeongdong 1 (il)-ga, Jung-gu, Seoul, South Korea.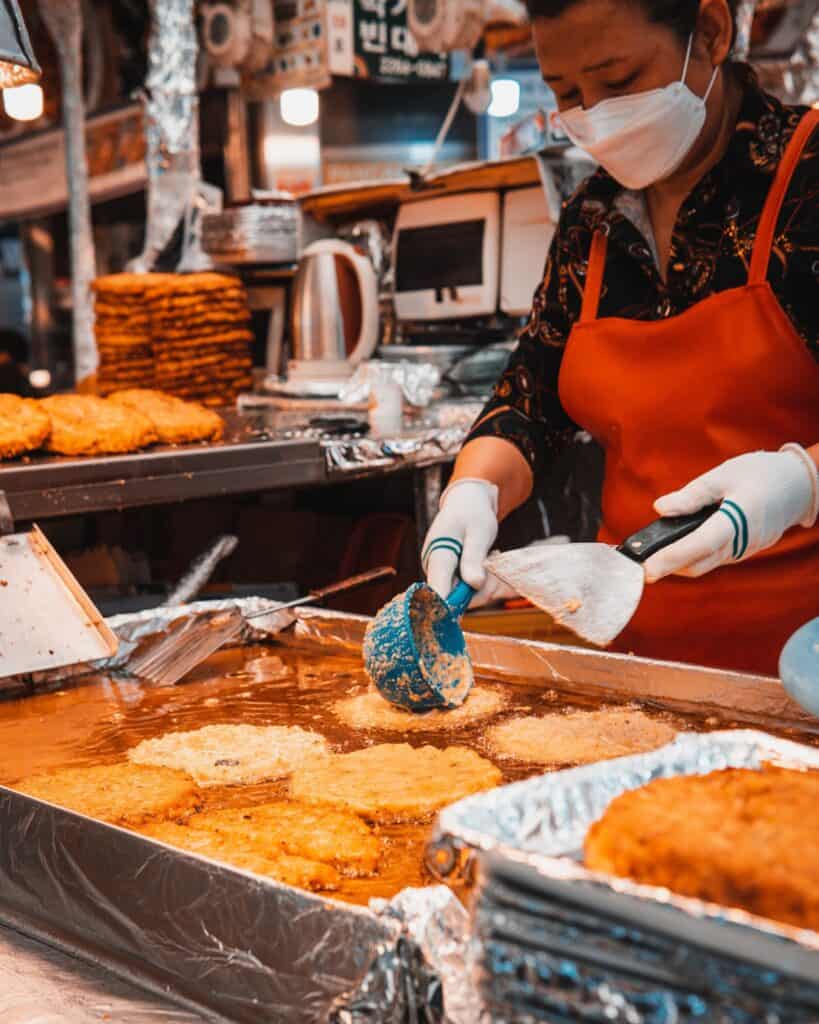 Street Food At Gwangjang Market
Gwangjang market's street foods include Japchae, Tteokbokki, and Korea's own Kimbap. Kimbap is a popular Korean rice roll that consists of pickled vegetables and white rice rolled into a seaweed roll, similar to sushi rolls.
They cost between 1,000 won (0.76 US dollars) and 3,000 won in the Gwangjang market (2.2 US dollars).
Tteokbokki is another dish made of spicy rice cakes and hot chili sauce. In case you're worried about spicy food, this isn't overly spicy. The price range for this meal is between 2500 won (1.9 USD) and 3000 won (2.2 US dollars).
This market also offers Japchae, a traditional dish consisting of stir-fried sweet potato noodles, vegetables, and mushrooms with pork; if you enjoy carbs, this is the dish for you! For about 2,000 won, you can get a full dinner with all of these things.
Tonkatsu At Cochon Tonkatsu
If you think dining elsewhere in Korea is the cheapest option, the food pricing at Cochon Tonkatsu will astound you. Their Tonkatsu dinner comes with rice, miso soup, and sesame sauce and costs only 3000 won (2.22 US dollars)!
Even at such low prices, Cochon Tonkatsu maintains the quality of its food, and if you are a big eater, you can order the double Tonkatsu for 6000 won (4.5 US dollars), or add a bowl of rice for 500 won (0.38 US dollars). Probably the cheapest Tonkatsu in all of Korea.
The address of this restaurant is Myeongmul 1-Gil, Seodaemun-gu, Seoul, 03776.
Hong Kong Banjeom Plus 0410
Warm black bean noodles, also known as jajangmyeon, are always delicious. Paik's Coffee founder launched Hong Kong Banjeom, and a bowl of his flavor-packed jajangmyeon will leave you wanting more. The best part is that they are only 3470 won each (2.6 US dollars).
They have outlets almost everywhere in Korea, including Myeongdong and Hongdae.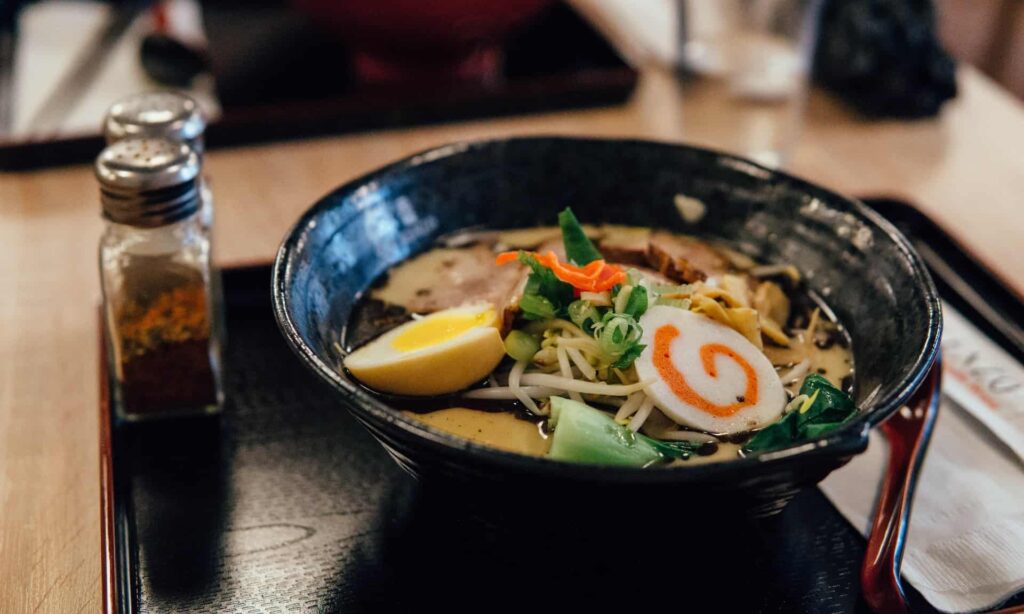 Hansuja Handmade Noodle Soup Restaurant
This restaurant serves home-cooked meals made from locally sourced ingredients. When you eat here, you get the best of both worlds because the owners are generous with their portions and serve the other two significant dishes as sides.
They do, however, only serve three main dishes in various styles, namely cold noodles, hot noodles, and rice. This restaurant is located at Jung-gu, Hoehyeon-dong, Namdaemunsijang 4-Gil, 39-1, Namdaemun Sijang.
Mom's Touch Chicken And Beer
Mom's Touch Chicken and Beer has 650 locations all over South Korea. It is named after the idea that customers should be provided with quality home-cooked meals.
Aside from fried chicken, they serve delectable burgers priced between 2,900 won (2 US dollars) and 4,200 won (3 US dollars).
The Bulgogi Chicken Burger Set is available for 5,100 won, which includes a soft drink and Cajun fries. You will get good value for your money because their burgers are stuffed with filling toppings and ingredients. that will make you feel full.
Lotteria
The Japanese word Lotteria is a combination of the words "lotte" and "cafeteria." They offer fresh, inexpensive fast food that caters to Asian tastes, including unique burgers such as the Bulgogi Burger.
For only 4,700 won (3.5 US dollars), you can order a set that comes with a drink and a side dish! The address of this restaurant is 81 Namdaemun-ro, Euljiro 1(il)-ga, Jung-gu, Seoul, South Korea.
Delicious And Simple Korean Recipes
Even though the cost of purchasing food in Korea is low, it is even cheaper to prepare these meals at home, this is because Korean supermarkets and convenience stores do not sell overpriced goods. Here are some budget-friendly recipes for Korean food: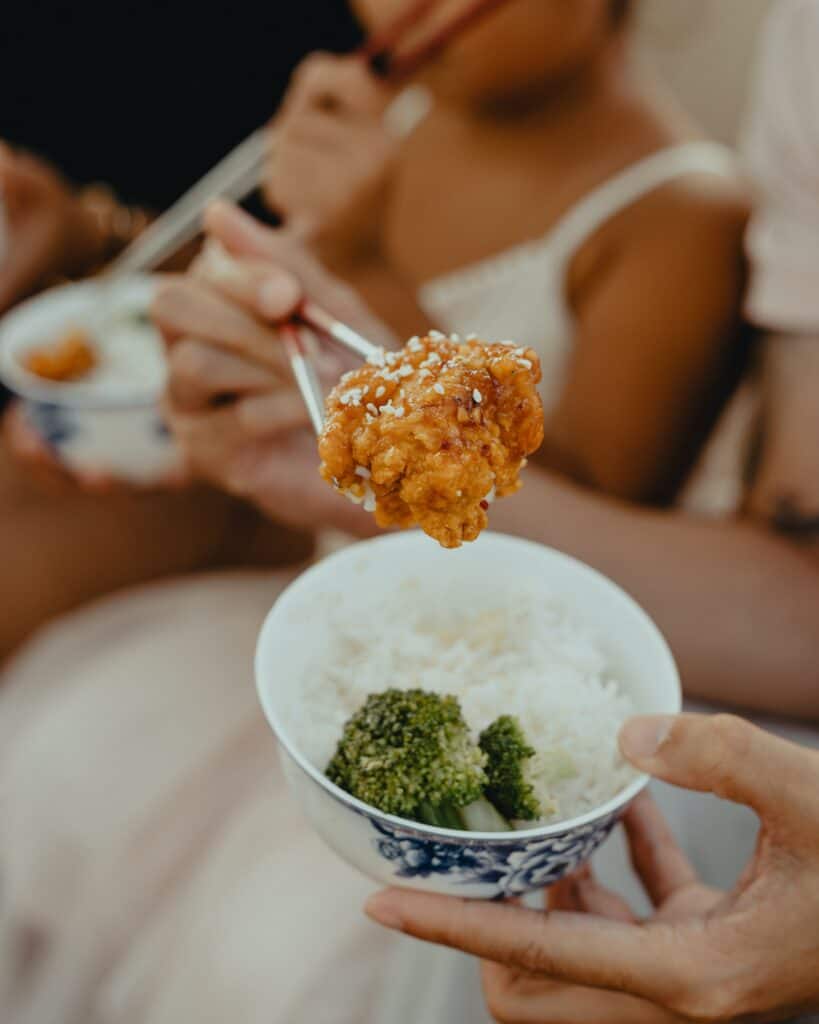 Korean Fried Chicken
This spicy meal makes for exotic finger food; it takes only 30 minutes to prepare and is relatively cheap. Here are the steps you need to take to make tasty Korean fried chicken.
Step 1: Prepare The Sauce
To make the sauce for this meal, combine the ingredients in a saucepan and heat for four minutes, or until a solution forms. After that, remove the pan from the heat and set it aside.
Step 2: Season The Chicken Wings
Next, the wings should be seasoned with salt, pepper, and grated ginger. The chicken is then coated with corn flour until it is completely covered.
Step 3: Fry The Chicken
After coating the chicken wings with corn flour, heat a sufficient amount of vegetable oil in a pan over medium heat and fry the wings for approximately ten minutes, or until they are crispy. Drain the oil and place the wings on kitchen paper. Allow it to cool slightly.
Step 4: Dip The Wings In the Sauce
Reheat the sauce in the pan, then add the chicken wings. After three minutes, take out your tasty fried chicken wings and serve them however you like.
Ingredients
Chicken wings
Finely grated ginger
Corn flour
Vegetable oil
Dark brown sugar
Korean chili paste
Soy sauce
Crushed garlic cloves
Sesame oil
Korean Clam Broth – Jogaetang
This warming seafood broth contains low cholesterol and is an easy special meal to prepare, especially if you are short on time or money. Cooking this food usually takes no more than twenty minutes. Here is a guide on how to prepare this dish.
Step 1: Clean The Clams
The first thing you'll want to do when making this dish is to give the clams a good rinse under running water. A clam is a type of edible shellfish. So, the shells must be thoroughly rinsed before cooking and eating.
Step 2: Add The Ingredients
Drain the rinsed clams and put them in a saucepan with a perfectly-fitting lid. Pour cold water over it, add the chili paste, garlic, and spring onion whites, and stir together.
Step 3: Make The Broth
Cover the pan with a lid and gently heat for three minutes, or until all of the clams have opened. After that, you can turn off the heat, stir, add salt to taste and serve the dish in bowls.
Serve with spring onion greens and a drizzle of sesame oil on top. You can pair this dish with rice and a sharp condiment, like pickled cucumbers.
Ingredients
Clams
Chili paste
Finely chopped garlic cloves
Spring onions
Green chili
Toasted sesame oil to serve
Boiled rice to serve
Pickled cucumber to serve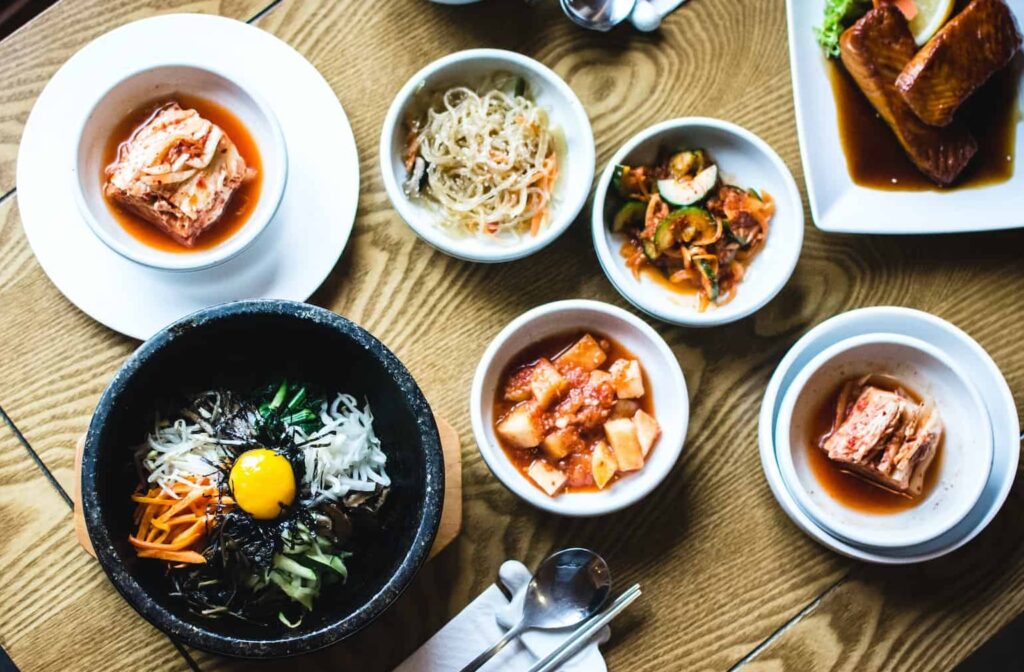 Korean Kimchi
Carrots and vegetables are fermented in a spicy sauce to make this meal. It is simple to prepare and does not require any cooking. Homemade Korean kimchi may be prepared by following this procedure.
Step 1: Prepare The Kimchi Paste
Blend some ginger, fish sauce, garlic, chili sauce, rice vinegar, and sugar together in a small bowl to make this paste.
Step 2: Get The Cabbage Ready
Slice the cabbage into strips and then set it aside for about one hour; rinse the cabbage under cold running water, drain, and allow it to dry well. Place in a mixing bowl and stir in the paste, along with the carrots and spring onions.
You can serve it right away or leave it in a tightly sealed container overnight to ferment; the flavor will improve the longer it sits.
Ingredients
Cabbage
Crushed garlic cloves
Grated ginger
Fish sauce
Chili sauce
Sugar
Rice vinegar
Coarsely grated radishes
Carrots
Spring onions
Korean-Style Fried Rice
This meal is also pretty cheap to make because it is a great way to use up leftover cooked rice and save even more money! Learn how to make Korean-style fried rice by following this step-by-step guide.
Step 1: Cook The Steak
First, season your steak and cook it in a pan with a little oil for a few minutes, depending on how tender you want it.
Step 2: Stir-fry
After you're done cooking the steak, heat the oil in a separate pan and stir-fry the mushrooms until they're soft. Then add the garlic, soy sauce, chili sauce, and bean sprouts.
Cook for another two minutes before adding the cooked rice. Stir in the spring onions and make sure to keep warm.
Step 3: Fry The Egg And Serve
In the same pan used to cook the steak, heat the remaining oil and fry the eggs until done. Serve the rice in bowls and top each bowl with a slice of steak and an egg.
Ingredients
Sesame oil
Steak
Mushroom
Thinly sliced garlic cloves
Beansprouts
Chili sauce
Cooked rice
Soy sauce
Sliced onions
Eggs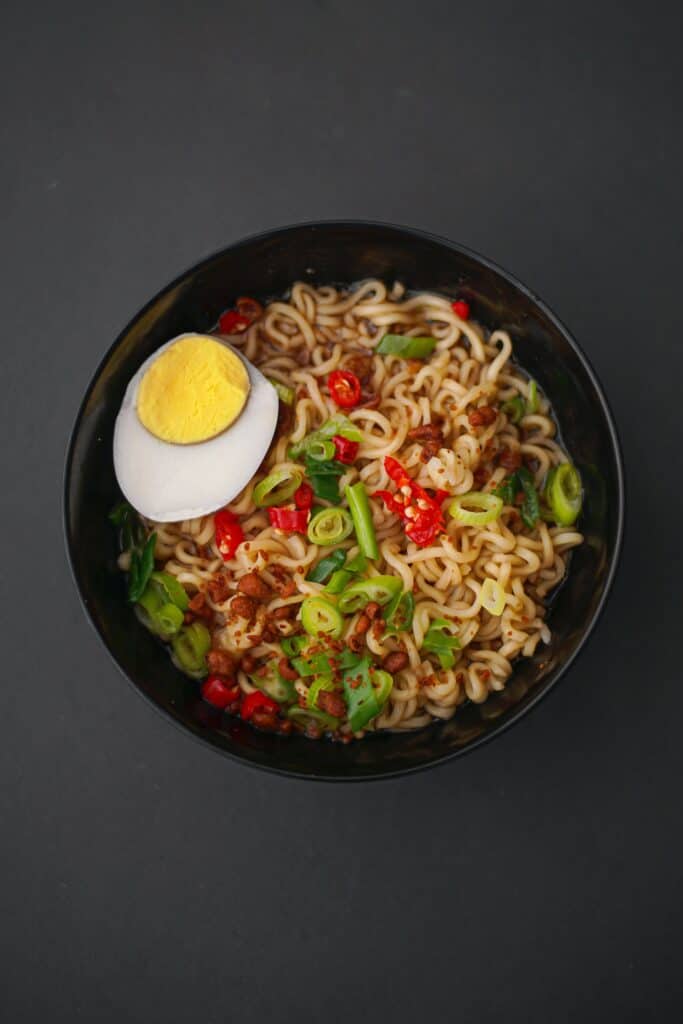 Benefits Of Eating Korean Food
Because of the health benefits of Korean meals, they are gradually becoming more popular on most restaurant menus.
Meat and vegetables are the two main components of every Korean meal. So, their meals are typically rich in protein, minerals, and many other nutrients. Discover the health benefits of eating Korean food by reading on.
Banchan- Fermented Foods That Aid Digestion
Banchan, or side dishes, come in many forms and are typically made from plants, fermented and served alongside main courses. They come in small pieces and contain fermented foods such as kimchi, which is primarily made from fermented vegetables.
The Korean people's commitment to a diet rich in whole foods is deeply embedded in their culture and helps to keep their digestive systems healthy. Fermented foods are high in microbes and aid in digestion and nutrient absorption.
Herbs And Spices Strengthen The Immune System
Herbs and spices are key ingredients in Korean cuisine. Herbs like cinnamon and clementine promote healthy digestion and immune system function.
In addition to enhancing the flavor of food, spices such as gochugaru (hot chili flakes) are used for their antibacterial properties, which help the body fight off diseases, reduce fat, and cleanse itself.
Spicy food also has the added benefit of causing your brain to release endorphins, the body's natural painkillers, which makes you feel good.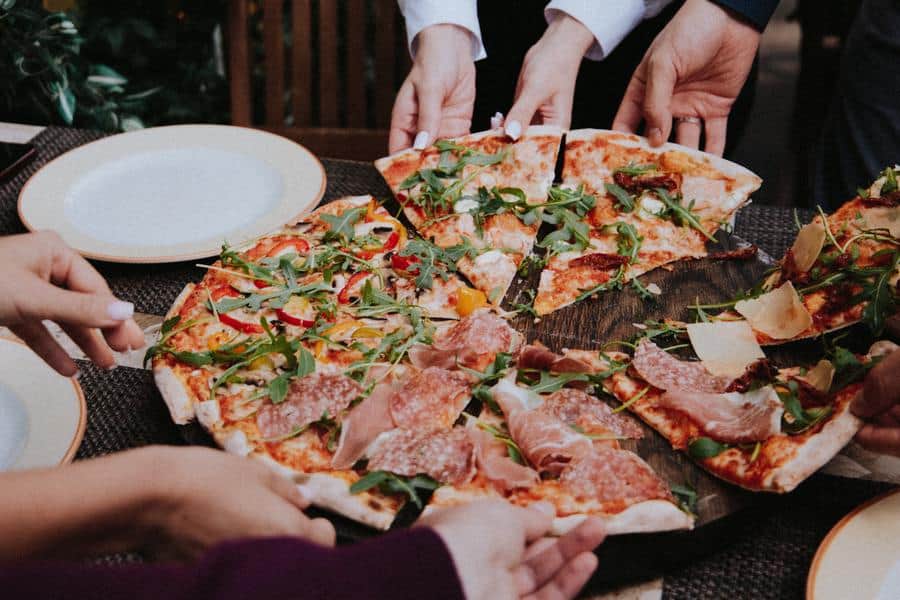 The Differences Between Korean And American Cuisine
Korean and American food cultures are very different. Although both cultures have delicious meals and are rich in spices, they differ in terms of cooking methods, ingredients, appliances used, and so on.
In the table below, you can see how Korean food is different from American food.
| | |
| --- | --- |
| Korean food | American food |
| A spoon and a chopstick are the main utensils. | A fork and a knife are the main utensils. |
| Seafood is commonly used. | Meat such as chicken, pork, and beef is mostly used. |
| Most Korean food is served in a bowl. | American food is served on a plate. |
| Koreans eat side dishes with chopsticks. | Americans eat side dishes, such as bread, with their hands. |
Frequently Asked Questions
1. Is Everything Cheap In South Korea?
South Korea's average cost of living is reasonable and very affordable. It is cheaper than living in Japan or Singapore.
2. Is It Cheaper To Live in Korea than in the United States?
Yes it is. Living in South Korea is 17% less expensive than living in the United States.
Final Words
Food is cheap in Korea, and almost everything else is just as cheap. Cooking your food is even less expensive because a wide variety of Korean recipes are reasonably priced. Eating in Korea is definitely an experience worth trying.
Resource Links To Products We Use And Recommend
More Pages On Food