Cincinnati is a popular destination for leisure travelers, business travelers, and foodies alike. A trip to Cincinnati will be incomplete if you don't try out some of its unique cuisines. The good news about exploring Cincinnati's kitchens is that you don't have to break the bank to do so.
In this blue-collar city, you can dine like a native on a modest budget and still experience the finest cuisine.
The best street foods in Cincinnati include Cincinnati-Style Chili, Goetta, BBQ Sauce, Greek Gyros, and Buckeyes. Some of the best street food spots include Piper's cafe, The Whole Bowl, Saundra's Kitchen, and Lil's Bagel Walk-Up Window, among others.
The best thing about these local specialties is that they satisfy your appetite with the most delicious food flavors. Read on to learn more about the best foods you can find on the streets of Cincinnati.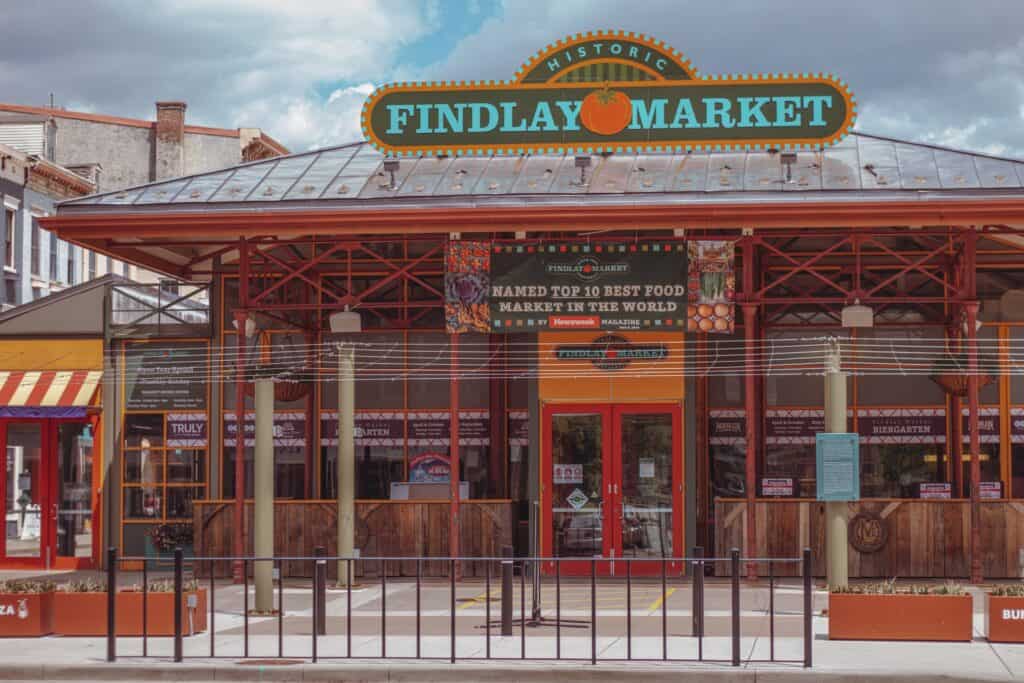 The Best Street Food In Cincinnati
At mealtimes in Cincinnati, people from all over the city and from different walks of life come together to satisfy their appetites. Here are some of the best meals to satisfy that appetite:
Cincinnati-Style Chili
Chili in Cincinnati is unlike chili in other parts of the country. This style of chili was pioneered in Cincinnati by Greek immigrants who opened restaurants and mastered the unique technique. 
For this type of chili, ground beef is chopped delicately and carefully. And it is best combined with beans or onions for better inclusion.
Another unique method is to use mounds of shredded cheddar cheese served on top of chili with a small hot dog (cheese coney) or spaghetti. A Cheese coney is a hot dog with a little bit of mustard, chili, and shredded cheese on top.
For a long time, Cincinnati has been known for its love of chili. The city has over 200 chili parlors. Some are family-owned, while others are part of large restaurant chains.
Goetta
Typically pronounced as "Get-oo," Goetta is a fried mush that is popular in Cincinnati and Northern Kentucky. This meal is rarely found on other menus. It's made with griddle-fried pork sausages and oats.
It is frequently served with eggs, and if sliced too thickly and not thoroughly fried, it becomes inedible. Some supermarkets in Cincinnati make it for home consumption. Cooking, on the other hand, necessitates some prior knowledge.
Goetta has a distinctive flavor that is difficult to describe. Many people become addicted after initially vowing never to try it.
The Colonial Cottage Inn

, located at 3140 Dixie Highway in Erlanger, Kentucky, is one of the best locations to enjoy goetta. You can try a Goetta Reuben sandwich, a Goetta wrap, a Goetta egg, cheese biscuits, and other items here.
Graeter's Ice Cream
Graeter's Ice Cream is thick and usually has to be hand-scooped into its package. This ice cream has been around since 1870. The ice cream is made using the French Pot Process, which starts with egg custard.
After pasteurization, it is spun in frozen saltwater in a two-gallon pot. Its success can be attributed to its distinctive manufacturing process.
Montgomery Inn Barbecue Sauce
Montgomery Inn is one of Cincinnati's most popular restaurants. Its barbecue sauce is also well-known and sold in many supermarkets by the bottle.
In this restaurant, their recipe is closely guarded by the staff. However, it is a precise combination of tomatoes, garlic, onions, molasses, and special spices. 
This BBQ sauce frequently replaces ketchup as the primary sauce. Montgomery Inn is in suburban Montgomery, and there are two other inns along the Ohio River, near downtown and just across the river in Fort Mitchell, Kentucky.
Greek Gyros
Gyros are another popular Greek food in Cincinnati. The dish is typically pronounced YEAR-oh and consists of spit-roasted beef and lamb strips served on flat pita bread.  Along with the tomatoes and onions, most people add tzatziki white sauce.
Gyros are widely available all over the country. As a result of the impact of Greek immigrants and their dominance in the food industry, gyros are now a popular lunchtime option throughout the city. United Dairy Farmers' Milkshakes
People in Cincinnati are aware of the popularity of United Dairy Farmers' milkshakes. This milkshake's strawberry flavor was once voted Ohio's best in a poll. The shake begins with a distinct malt base, which is then topped with milk, ice cream, and a scoop of malt powder.
United Dairy Farm Milkshakes can be found in convenience stores throughout Greater Cincinnati and Northern Kentucky.
Buckeyes
Buckeye candy is named after the state tree of Ohio and the university mascot. Buckeye candies are characterized by a dark outer shell surrounding a lighter-coloured interior. This candy looks like Buckeye tree nuts.
Usually, peanut butter fudge is dipped in dark chocolate, leaving the middle out on top. One of the best places to get a Buckeye is Esther Price Fine Chocolate, 7501 Montgomery Road, Kenwood, Ohio.
The store is open Monday through Friday from 9 am to 5:30 pm and on Saturday from 9 am to 5 pm. It is closed on Sunday.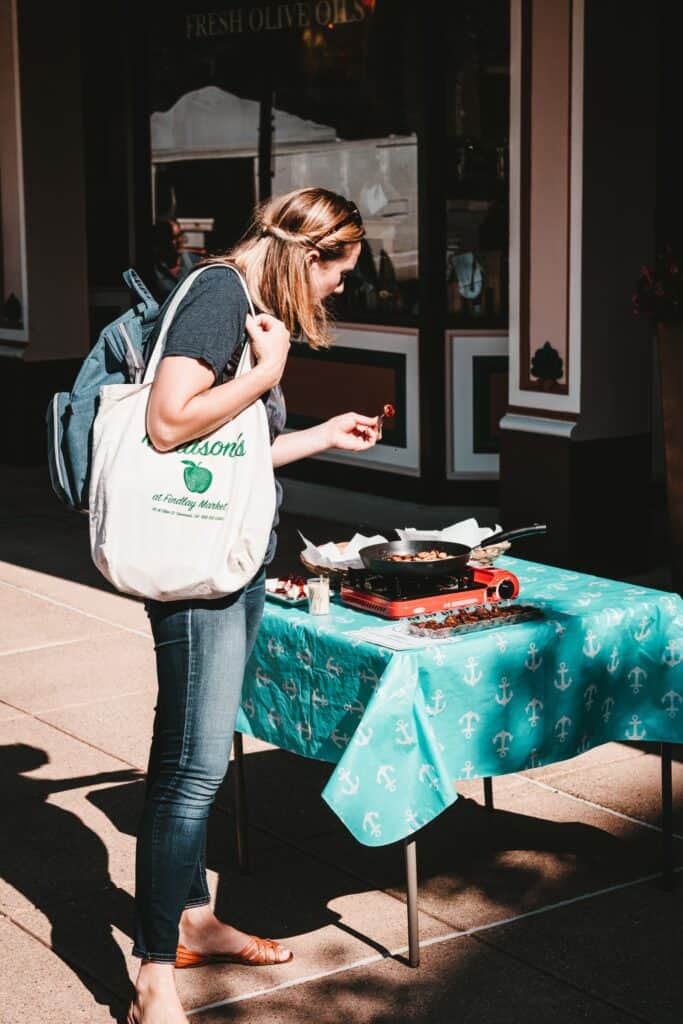 Some Cincinnati Street Food Spots
Aside from a variety of street foods, Cincinnati features various street restaurants where people can stop for a quick bite to eat. Here are a few of them:
Piper's Café
Piper's Café can be found near Covington MainStrasse Village. It is a small walk-up eatery that serves locally sourced meals cooked, ordered, and served in compostable packaging.
They make a variety of ice creams (including crème de menthe and tiramisu) as well as savory foods such as the Goetta Chili dog, veggie burger, and freshly prepared vinegar chips.
The Whole Bowl
What a catchy name, don't you think? On Ludlow Avenue in Clifton's Gaslight District, there is a small walk-up window offering a simple vegan and gluten-free menu. The Whole Bowl was opened in the year 2016 in Portland, Oregon.
This restaurant serves two sizes of rice bowls with customized toppings such as sour cream, cilantro, avocado, black olives, black and red beans, salsa and tali sauce, and Tillamook cheddar.
Saundra's Kitchen
Saundra's Kitchen can be accessed via an app on your smartphone or tablet. When you order a meal, it will be delivered to you via motorized scooter or sometimes via pick-up in their kitchen. Their daily menu varies, but their wraps, salads, and soups are always available.
They serve a range of meals, including chicken pesto wraps and a tomato tortilla packed with roasted chicken, pesto mayo, and red-leaf lettuce. Combine a bag of Hen of the Woods Chips with some water or your preferred beverage and relax in a park.
B&A Street Kitchen
B&A Kitchen is a take-out window shop on the busy corner of 15th and Race. The wonderful thing about this business is that you can hang out and converse with friendly cooks, staff, or other customers.
This restaurant is open seven days a week and specializes in simple foods such as pancakes, chips & salsa, artisan sodas, and guacamole as a side dish.
Avril-Bleh & Sons Meat Market
Avril-Bleh & Sons is a butcher shop that has been around since 1894. It sells meat to some of the best restaurants and brewpubs in the city. With just five to eight dollars, you can get a brat, a Cheddar Mett, an Italian sausage, a hot dog, or a burger with a bag of chips and soda.
There is usually a queue of waiting customers due to high demand, but don't worry, it passes swiftly. Workers in downtown Cincinnati know it's the best street-hotdog joint in town. Avril-Bleh & Sons is located on Court Street.
Lil's Bagel Walk-Up Window
This café on Greenup Street in Covington serves hand-made, boiled, and baked bagels. With a broad selection of bagels, including pumpernickel everything and cranberry cardamom, as well as toppings like pimento cheese and roasted vegetable hummus, they are well-known.
Don't miss out on the veggie-packed Good Judy, a za'atar wheat bagel, and spicy greens served with pickled jicama and rainbow radish. On a hot afternoon, pair some sandwiches with iced coffee or Coca-Cola.
El Camino Mexican Kitchen
The menu of this Cuban-Puerto Rican eatery changes seasonally, but the Cubano sandwich remains consistent. The Cubano sandwich is made with high-quality ingredients such as braised pork shoulder, country ham, melty Swiss cheese, and house-made spicy mustard and pickles.
On a nice day with beautiful weather, the bistro dining seat is normally in the front; cool off and stare out into the busy streets of 1004 Delta Avenue for some inspiration!
Gomez Salsa
Gomez Salsa is home to delicious chicken, chorizo, barbacoa, carnitas, fish, and tofu. It is located on 12th Street and boasts a sophisticated menu that includes pickled onions, guacamole, and pineapple salsa.
All of this is wrapped in a wheat tortilla and sealed with a melted cheese burrito.
CityBird
There is a restaurant that serves fried chicken if you have a craving for it. City Bird is a chicken-only food stand that serves four to ten chickens per box. This is followed by additional slaw and toasted soft potato bread. The crunchy and spicy coating enhances the flavor of the chicken.
City Bird is located at 1344 Vine Street. It is a carryout restaurant. Thus, after paying for your meal, you should pick it up and go.
Little Berlin German Street Food
This restaurant's house-baked bread pocket contains a hefty serving of seasoned sliced chicken coated in lettuce, tomato, onion, and cabbage. This dish can be served with yogurt, lemon, or herb sauce.
Little Berlin is a pop-up merchant at Findlay Market. A one-stop shop for street food sampling, and if you go on a weekend, you can get a classic Doner Kebab. The culinary experience here is absolutely amazing.
The Walk-Up At Hotel Covington
The Walk-Up, a late-night, low extension of Hotel Covington, is located in an alley along Hotel Covington. Its cuisine has the impression of typical street food and is designed for dining on the go or at a nearby picnic table.
Its menu features tender pork belly al pastor with pickled pineapple and cilantro, as well as crunchy, fried cheese curds with smoky salsa, crème, and pickled pepper. The great thing is that each item is under $10.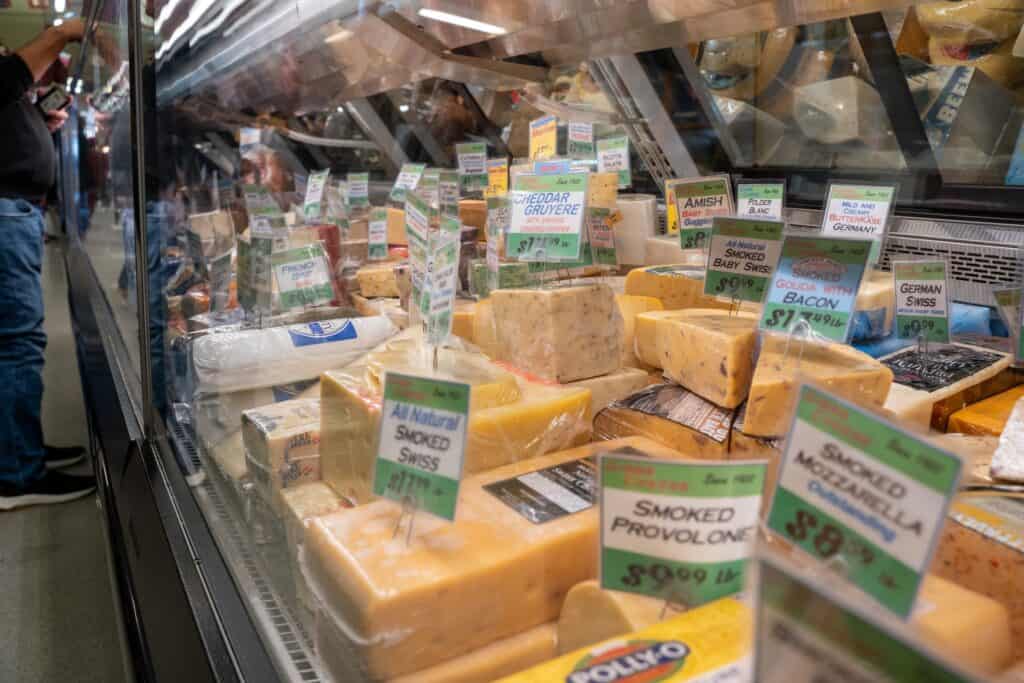 Fast Food Vs. Street Food: What Are the Differences?
While street food is sold by trucks or sellers, fast food is primarily a quick stopover or drive-through where customers go for eat-outs.
| | | |
| --- | --- | --- |
| Comparison | Fast Food | Street Food |
| Customers | Ideal for eat-ins, family lunches, and group gatherings. | Quick-fix or emergency situations. |
| Facility | Typically constructed with ideal facilities and shelters. A parking lot and a payment table are sometimes present. | A simple and regular facility is constructed. There is no parking or anything of the sort. It could be a small van or kiosk. |
| Example | KFC, McDonald's, Burger King, and so on. | Built-in food stalls, or trucks in different streets or regions. |
| Health Benefits/ Packaging | Fast food has the disadvantage of being stale and held for an extended period of time before being served. | Served as soon as prepared. |
Frequently Asked Questions
1. Why Is Street Food Popular?
Basically, it is less expensive and more cost-effective. Street cuisine is popular because it differs from the usual restaurant or fast food fare. It is primarily intended for middle-class workers in search of a quick fix.
2. What Is The Best Street Food Market In Cincinnati?
Findlay Market, Boone Market, Newtown Farmers Market, and Hyde Park Farmers Market are among the top street food markets in the Cincinnati area. These marketplaces are home to some of Cincinnati's top street food spots.
3. What's The Origin Of Street Food?
The first street food distribution began in Greece. In the open market, small fried fish were sold. In the early centuries, those without stoves, ovens, or fireplaces in their houses were the primary consumers of street food.
Final Thoughts
If you find yourself in Cincinnati, do not hesitate to satisfy your taste senses by sampling their various street foods. Better still, visit their street food stalls and have a good time. We hope this article helped you find the best street food in Cincinnati!
Resource Links To Products We Use And Recommend
More Pages On Food