Have you ever been to or just walked around Los Angeles and noticed how many food trucks there are? Have you ever been overwhelmed and confused as to what to eat for lunch because there are so many gourmet options available from food trucks?
Have you ever wondered, "Why are there so many food trucks in Los Angeles?"
There are numerous explanations for the abundance of food trucks in Los Angeles. It encompasses everything from the monetary to the demand aspect. Furthermore, Angelenos are trendy and daring foodies who enjoy the variety and uniqueness of food trucks.
Food trucks have grown in popularity among chefs in LA due to their low cost and mobility. Accessible food without waiting in line for long or travelling far and the fast-paced, grab-and-go LA lifestyle makes them very popular. Continue reading to learn more about why food trucks are so popular in Los Angeles.
Why Are There So Many Food Trucks In LA?
There are over 4,000 licensed food trucks in Los Angeles, and many more are born into the city's thriving food truck culture.
In 2008, chef Roy Choi's Kogi gave food trucks a new life and direction with the help of social media. This helped food trucks become more than just street food and become fun and art.
Prior to what we like to call "the new age of food trucks in Los Angeles," the concept of food trucks has existed in Los Angeles since the days of chuck wagons and taco trucks.
To be fair, the majority of the trucks were associated with greasy, unhealthy fast food at the time. However, the goal remained the same: to get food closer to people.
Today, we have seen and continue to see a positive evolution in the food truck industry. Everyone can find something they like, whether traditional street food or something exotic and foreign.
Several factors contribute to the popularity and abundance of food trucks in Los Angeles, some of which are as follows: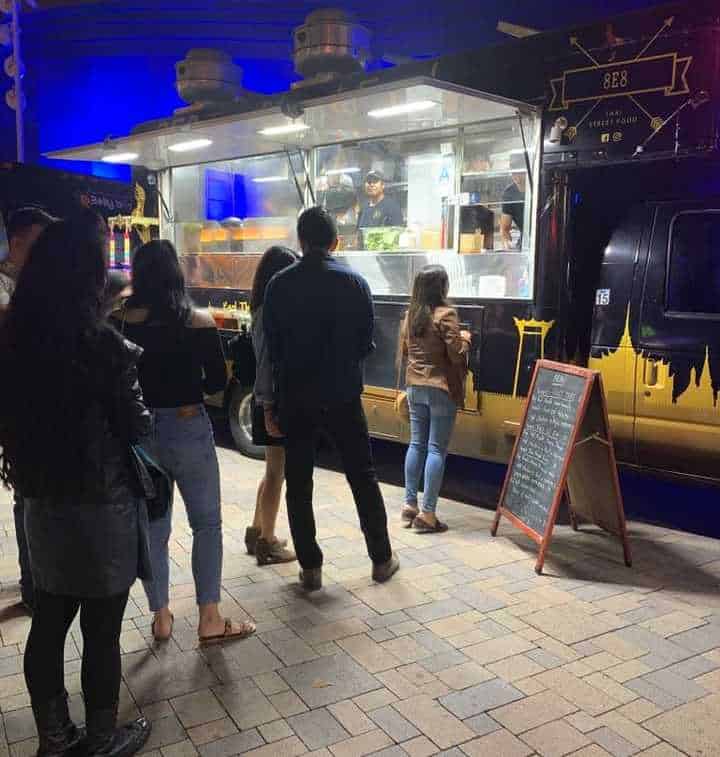 The Food
The one thing all kitchens are about, be it mobile or stationary or aerial, is food. Since 2008, food trucks in Los Angeles have expanded beyond regular menus into more unique and experimental menus.
It's a true testament to how food trucks improve the quality of food every day. Many food trucks have opened a customer's eyes (or should we say taste buds) to a world of mind-blowing flavours.
The infamous Kogi BBQ is an example of the culinary magic that Korean and Mexican fusion cuisines create. I mean Quesadillas met Kimchi!
The setup of a food truck allows the customer direct access to the chef, and because everything is prepared and set up, the experience becomes more personal.
There are usually no middlemen to deal with when it comes to expressing one's preferences and suggestions to the chef. This also means that the food is made fresh all the way.
Today, there are too many variations on a single dish or dessert to count in LA's food truck scene. As long as food and creativity never go out of style, the same can be said for food trucks. Especially in LA, a culinary paradise and a hub of creativity.
Fun Fact: Roy Choi's Kogi BBQ was the first to use Twitter for the food truck industry, posting about their locations and menus several hours per day. This gave rise to the food truck communities and cults that exist today on social media!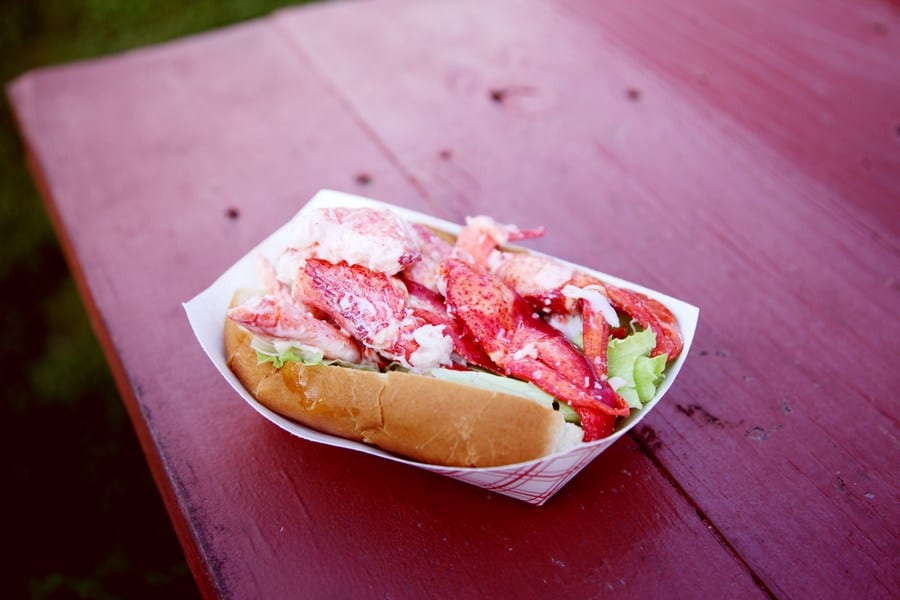 The Start-up And Operating Expenses
A "one-room" mobile kitchen with two workers would be cheaper than a restaurant. It is significantly easier to manage than the latter. This is another very good explanation for the ongoing expansion of the food truck industry.
Starting a food truck business costs $50,000 or more, with annual profits between $100,000 and $500,000. Young chefs, chefs looking to transition, business owners, and restaurateurs can easily start their trucks with such numbers.
It's a plus that you don't have to pay a lot of kitchen staff, rent, and other bills that come with a fixed restaurant. However, this does not dispute the fact that food trucks come with their own heaps of bills to pay.
Anyway, the relatively lower cost of a food truck business allows the pricing of the food to be this way, especially with gourmet food trucks. This makes it much easier for people to obtain affordable, delicious food.
The Community
In addition to the social media community formed for various food trucks, face-to-face communication with the chef(s) fosters a positive customer-owner relationship.
With this setup, owners can identify regular customers by name and preferences. It is very different from conventional restaurants, where you may never meet the chef.
These close interactions have been known to incite a better customer-restaurant relationship as well. As seen when customers provide feedback to chefs while their meals are being prepared. When it comes to food, it doesn't get any better than this.
Typically, food trucks are located in parks, secluded urban areas, or city streets. Customers are to queue or select a number to place their orders. The closeness and open, outdoorsy atmosphere bring people together.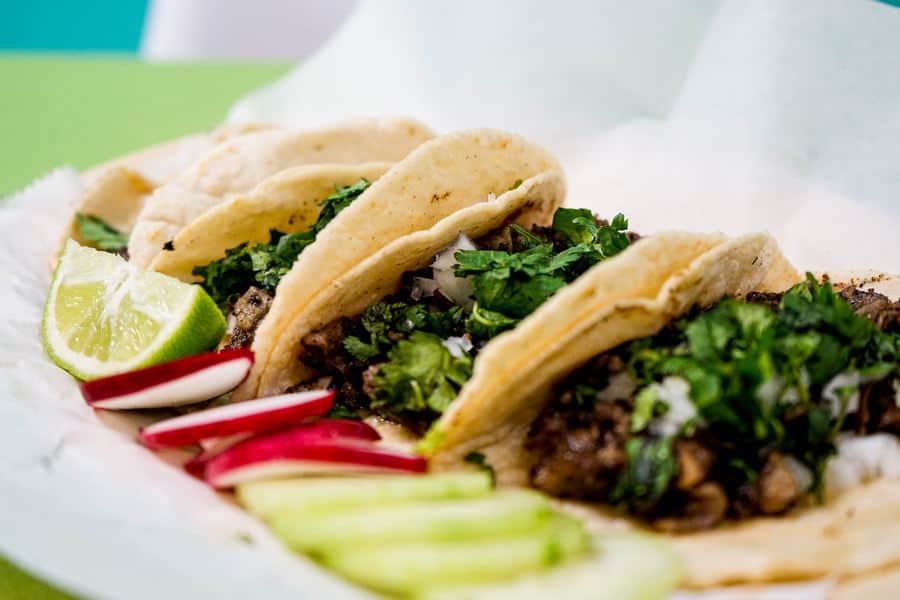 They may become acquainted with each other as they encounter themselves frequently, which is a great way to make friends in their busy lives.
One of the basic human needs is to feel connected to others and the world. Food trucks do exactly that, which is essentially meeting a need. With our lives increasingly revolving around smartphones, there is a growing demand for this need to be met.
Using their online platforms, some food trucks make finding them a game, while others have strict schedules. It gives their customers a sense of anticipation whenever they get to eat at their restaurant, which adds to the fun.
Budding and unconventional chefs can easily get their point across to their customers by utilizing engaging reels of food preparation or recipe displays.
This puts a lot of people at ease when they encounter a new Chef or dish. Social media has been a great tool for quenching curiosity and encouraging more chefs to express themselves.
The LA Lifestyle
LA is closely associated with the film industry (Hollywood), which has a culture of having food trucks on set to cater to hungry crew members. This could have been planned by the staff or happened by chance. This can be planned by the staff or can be a random occurrence.
Food trucks are a popular lunch option at construction sites and offices. Due to millennials' grab-and-go culture and the fact that Angelenos measure distance in time, not miles. This means they'd rather have a quick lunch than drive a few minutes to a restaurant.
The irony in all of the new generation's feelings of having so little time to eat is that most people would not realize 45 minutes had passed while waiting in line for food. It just goes to show how much food trucks have become a part of the LA culture and lifestyle!
LA is all about the media/content, which is why more food trucks are emerging with "better than the last" branding.
Food trucks now compete not only on food but also on content and branding. There are always trends, seasons, and, of course, better styles with this new sub-focus on art.
Another fun thing about this sunny city is the events. You've heard of wild cookouts, concerts, festivals, carnivals, beach parties, street parties, and so on. It is an integral part of living in LA and cannot be eradicated, so food trucks can be sure of their futures with these.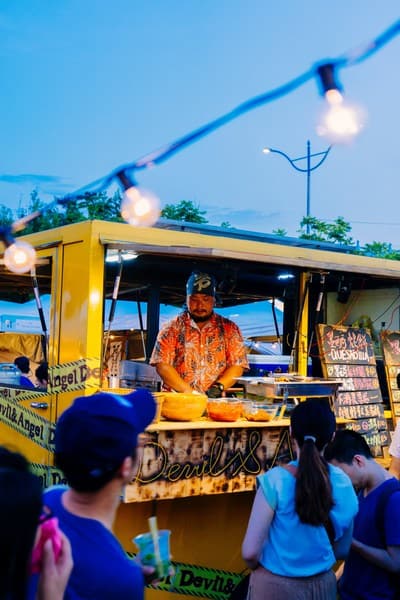 The Market
When food trucks hit the scene in full force in 2008, they threatened brick-and-mortar restaurants' style, profits, and consumer demand. The competition became more intense when restaurateurs literally watched customers walk past their storefront to the nearest food truck.
Why would anyone leave the known for the unknown so easily? Well, 2008 was the year of recession. Even at a lower price and with a more exotic flair, people couldn't afford Kogi BBQ's gourmet options. Cheaper food became the preferred method of consumption.
At the time, highly qualified and talented chefs were losing restaurant placements and seeing the food truck's success would have been the push they needed to go to the nearest car lot in search of old trucks. The chefs, by the way, needed to eat as well.
There was a real backlash! The restaurants were enraged and began to take action against them, which took the form of revoked parking permits and parking tickets.
In some cities, laws were enacted to prevent trucks from selling in the same or nearby areas as their competitors, the Restaurateurs.
It was a genuine uprising, after all! Instead of dispersing in the face of adversity, as most would have anticipated, food truck owners formed the Southern California Mobile Food Vendors Association, which strengthened them.
This resulted in a more unified and organized front, providing them with structure and a "home".
Over time, the food truck market became saturated, and lots were built to accommodate them, encouraging more trucks. The gathering of 20 or so trucks on Abbot Kinney Blvd has grown into a full-fledged event every first Friday.
Times have changed, and with Roaming Hunger, which tells people where your food truck is, you can be sure that it is not hidden, and customers won't have much trouble finding it.
The market has evolved to be purely consumer-driven, with the consumer's tastes and preferences taking precedence over all else.
With the increased demand for vegan options in the food scene, more trucks serving environmentally friendly dishes have emerged. For most foodies, the ordinary simply isn't enough, so they seek out new and exciting flavours and ideas.
People are more interested than ever in supporting small businesses, but there is a huge conflict of interest there. Big restaurants and corporations have gotten into the food truck business. Gone are the rivalry and hate. Restaurateurs have embraced the concept and its associated benefits—customers, convenience, and profit.
Source: link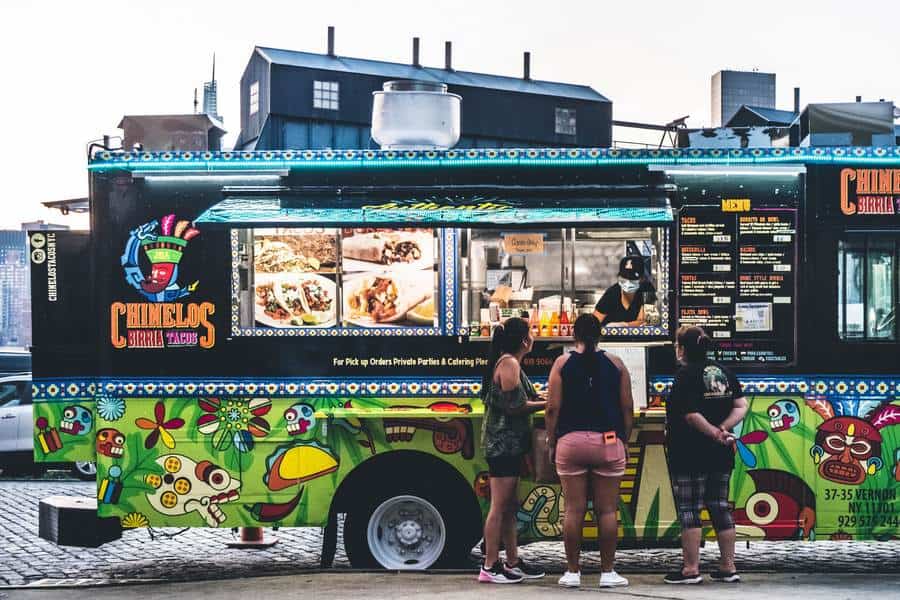 10 Of The Most Popular Food Trucks In Los Angeles
There are numerous food trucks in the large city of Los Angeles that cater to the needs of customers with their fun and inventive dishes. It would be impossible to list them all, so here is a list of ten popular food trucks and what they serve.
| | | |
| --- | --- | --- |
| The Food Truck | Type of Food Served | Dish |
| Kogi BBQ | Fusion of Korean and Mexican cuisines | Short-rib tacos |
| Marisco Jalisco | Old-school Tacos | Tacos dorado de camarón |
| Van Leeuwen | Ice cream | Vegan ice cream |
| Lobsta Truck | Lobster in everything | Lobsta Roll |
| Tumaca | Sandwiches | Bocatas |
| India Jones Chow Truck | Gourmet Indian cuisine | The Frankie |
| Crepes Bonaparte | French-style Crepes | Dessert crepe filled with Nutella |
| Let's Be Frank | Hot dogs | Beef frank |
| Komodo | California-Asian fusion | Truffle fries |
| Yeastie Boys | Bagels | The Game Over |
Frequently Asked Questions
1. What Food Truck Events Are Happening In LA In 2022?
The LA Beer Fest, Uncorked: LA Summer Wine Fest, VBS 2022: food truck party, Long Beach Vegan Festival, and the First Annual: Venice Classic are just a few of the upcoming food truck events in 2022.
2. What American City Is The Top Food Truck city?
Portland is regarded as the top food truck city due to its high profitability and 600 food trucks in operation.
3. Who Invented The Food Truck?
The exact origins of the food truck are unknown. It can, however, be attributed to a man named Walter Scott, who parked his wagon in front of a newspaper office in Providence in 1872 and sold sandwiches.
Final Thoughts
The novelty of good food that can't be taken away has fueled the food trucks' growth and profits through the years. Both the consumers and the owners of food trucks in LA have an exciting stake they'd rather keep safe. Whenever you visit Los Angeles, be sure to sample the food and/or beverages offered by food trucks!
Resource Links To Products We Use And Recommend
More Pages On Food