Eliza Palms is located on the world heritage listed Fraser Island. It features three fully self-contained, family-friendly units.
It's situated at Orchid Beach, and it's the perfect spot to enjoy everything that Fraser Island has to offer.
All Rooms Included:
Full kitchen
TV
Fans
Shower or bath
Balcony/courtyard
Refrigerator – full size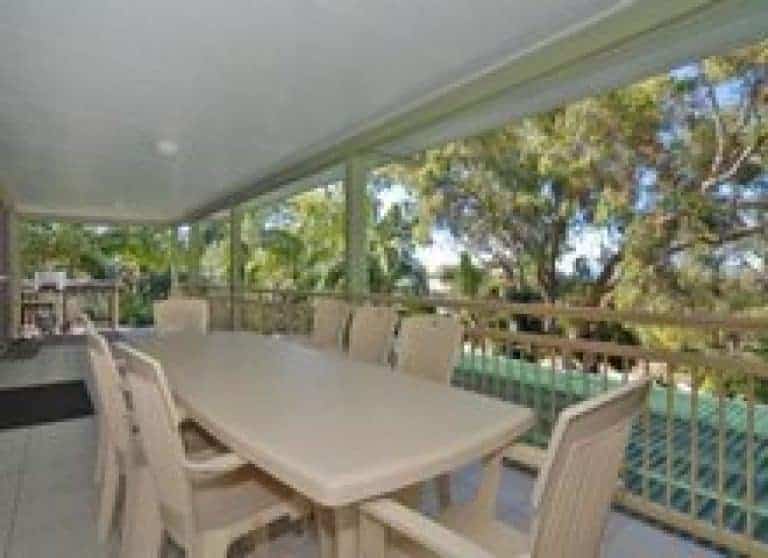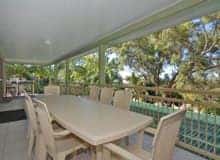 Ocean Views is the premier accommodation, you can sleep up to eight people and the views from the private balcony are stunning.
Sea Shells are on the ground floor, it has four bedrooms and also has a bbq and an outdoor eating area, making it perfect for a family to stay in.
Sand Dunes is also located on the ground floor. It will comfortably sleep eight people, and it is fully tiled, once again perfect for a family group.
Beautiful beaches :
Just five-minute walk to the beach
Things To Do
There are loads to do while visiting Fraser Island, you can take a swim at waddy point, there are a few shallow lagoons that are ideal to cool off in.
You can take the kids for a fish along Orchid Beach, catching a bream or whiting while being a highlight of their holiday. Or perhaps you would prefer to visit Champagne Pools, we know how much the kids will love that.
Other Offers
If you happen to be visiting during the winter months, why not take the family out to see the whales? This is something that will stay with them for life, watching a humpback whale in the wild, now that's a once in a lifetime thing.
Of course, this is all your choice, what you choose to do while staying at Eliza Palms is up to you. The rooms are so nice, we couldn't blame you if you just wanted to relax on the balcony and read a book while the day passes you by.
Fraser Island, you can see why so many families love to spend the holidays relaxing on this beautiful island.

If you're looking for more Fraser Island Accommodation Please try here.
If you decide to contact us
Please let us know you found us on DiscoverHerveyBay.com
Resource Links To Products We Use And Recommend