Whether you're on the hunt for an Australian motorhome or interested in learning about the prices of these mobile vehicles, look no further! A motorhome can be a great way to see and experience new things, so just how much does a motorhome cost in Australia?
A new motorhome in Australia will on average cost around $415,000 AUD, whereas a used option may be a lot more economical, with options from $138,000 AUD. You may also need a place to park your motorhome, which will go for about $35 AUD a night on average.
In the rest of this article, I'll discuss pricing on new and used motorhomes in Australia. I'll also cover the cost of petrol and camping sites. Lastly, I'll give you some information on rental options. 
The Cost Of A Motorhome In Australia
Motorhome prices vary extensively, and the cost of a motorhome will definitely depend on the type of motorhome you're interested in and if you're looking to buy it new or used.
A new motorhome will be more expensive, but you'll get a new home you can rely on. A used motorhome is a great option price-wise, and a lot of the time, these options are well maintained, but you may end up with a vehicle that has not been taken care of.
Nevertheless, both of these are viable options. Your choice will depend on your needs and budget.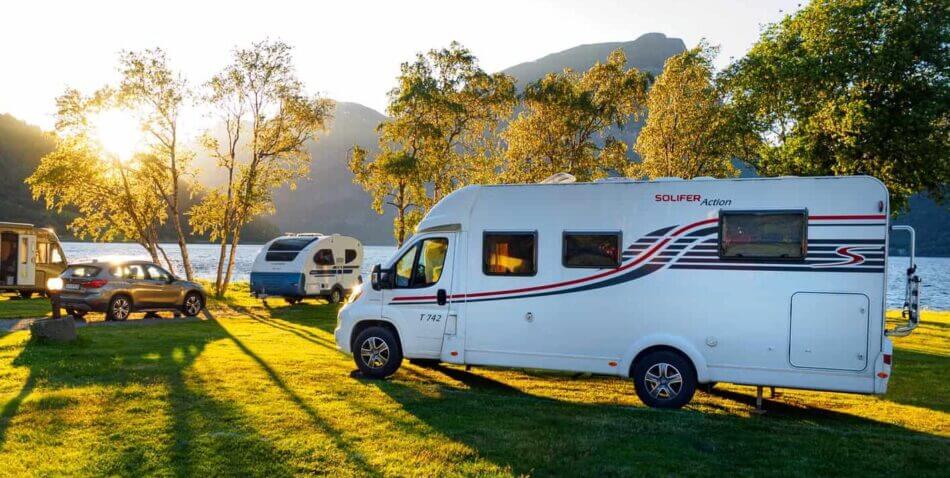 The Cost Of A New Motorhome
Once again, a new motorhome will vary in price depending on the type of home you're interested in. Using Australian brand Avida motorhomes as an example, if you're looking for a smaller motorhome, it may set you back about 180,000 AUD. The average larger motorhome can go up to 484,000 AUD.
Using Australian Motorhomes and Caravans

as a source for motorhome amenities, here are some examples of Avida models and their prices to give you a better idea of the cost of buying a new motorhome:
Avida Escape. This campervan can double as a motorhome, including a bathroom, kitchen, and living area. It is compact, but it will work for a solo traveller or smaller family. This motorhome costs $136,998. 
Avida Busselton. This motorhome is mid-sized and will sleep and seat up to four passengers. It also features a living area, kitchen, and bathroom. It is a spacious option, and it retails at $206,998.
Avida Longreach. This option is incredibly spacious as it will sleep and seat up to six passengers. The Avida Longreach is large and has pretty much every amenity you will need. This option is $353,129.
New motorhomes will vary in price. You will surely find options below the above $130,000, and above the aforementioned $350,000, depending on the size and luxury of the vehicle you are interested in.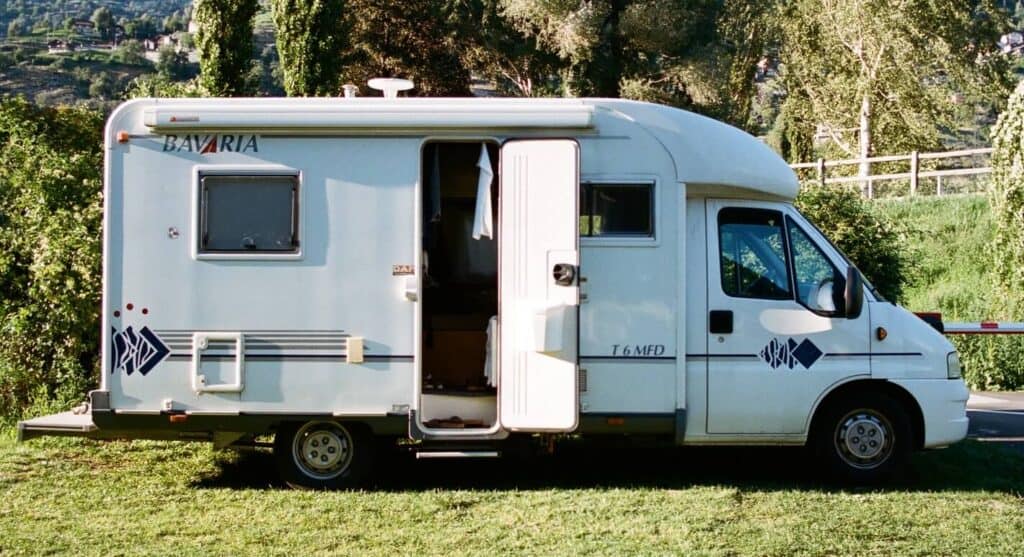 The Cost Of A Used Motorhome
Now, used motorhomes will be a lot more economical, but if you're interested in buying one, make sure to do your research on the reliability of the vehicle first. There are a vast amount of options for sale on Australian Motorhomes and Caravans, and here are some examples of pricing to give you a better idea of used motorhome costs:
Jayco Conquest. This motorhome is a class c vehicle, meaning that it features an over-cab sleeping area. This is a semi-compact option, but it features a bathroom, dual sleeping areas, and a kitchen. This motorhome will sleep and seat up to four people, and it costs $79,990.
Avida Longreach. This used Avida Longreach is more economical than the new option pricing at $295,000. It, of course, has the same features as the above new option, but it is an older model and is more economical as it is used.
Prices of used motorhomes are diverse, so if you're interested in learning about pricing, take to the Australian Motorhomes and Caravans site to look for yourself!
Some Cost Of Living Expenses
Along with motorhome ownership, you'll also have to think about insurance, motorhome parks, and gas. Now, insurance pricing will vary based on your personal driving history, but motorhome park and gas prices are easier to predict.
Motorhome Parks
Motorhomes may be a great option if you're interested in camping around Australia. Looking at Pitchup

, a site that offers information on RV camping sites, you can see that prices for parking and camping in your motorhome are pretty affordable.
On average, you may spend about twenty-five to thirty dollars a night, and you'll often have access to barbecue spots and pools.
For example, one park called the Huntsville Caravan Park

in Queensland costs from seventeen to twenty-three dollars a night, depending on your type of vehicle. This site even features a fishing spot! The price range featured at this park is quite common for all campsites.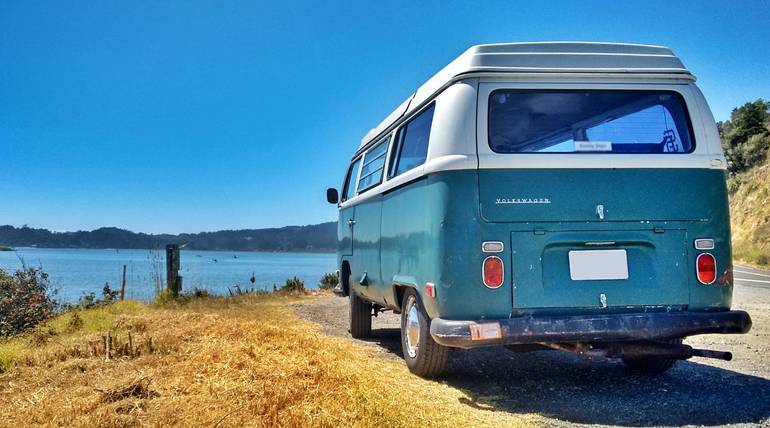 Petrol Costs In Australia
Petrol is, of course, another expenditure that will come your way if you own a motorhome and are using it for sightseeing. According to Global Petrol Prices

, the price of petrol on average in Australia as of May 2022 is about seven and a half Australian dollars per gallon (3.785 litres) or five USD.
Most RVs hold anywhere from twenty-five to one-hundred gallons (94.64 to 378.5 litres) of petrol in their tank, which means a full tank will cost anywhere from $750 AUD (~500 USD) to 190 AUD (~125 USD).
Information On Motorhome Rentals
If you're interested in a rental, you can hop over to Outdoorsy

to see some rental options. Most of these will go from fifty to one-hundred-fifty dollars a night.
For example, this 2012 Talvor 6-Berth Automatic

located in Queensland goes for $206.00 AU a night, and it seats and sleeps six passengers. Of course, a smaller motorhome will go for less. You can rent this vehicle nightly or monthly, and it is only one of many rentable motorhome options. 
Conclusion
The cost of a motorhome will vary a lot depending on the type of vehicle you're interested in. A new motorhome can cost upwards of $415,000 AUD while used options can be a lot more economical. 
Petrol and camping sites will also be extra expenditures, but if you're looking for a way to sightsee around Australia right from your home, these motorhomes are a great option.
Resource Links To Products We Use And Recommend
More Pages On Camping