Going on vacation or holiday requires some planning, obviously including the accommodation! For Australia, the Hervey Bay area in Queensland is full of wonderful lodging options.
From caravan parks to resorts, there is a little something for everyone. One of the popular choices for lodging includes apartments.
Self-contained apartments are exclusive in that they provide kitchens, dining, and living room areas, as well as spacious bedrooms.
These are so popular because they feel like a lavish stay in a home-away-from-home.
Beachfront Apartments
These beachfront apartments in Torquay are quite possibly the best in Hervey Bay. They are incredibly modern looking with tiled floors, large kitchens, and views of the beach that can't be seen anywhere else.
The complex strives to give guests the most luxurious experience possible!
Description
Because this location is so close to the beach, every room has an idyllic view of seascapes. With three floors, there is ample space for lots of guests including couples or families alike.
With balconies and two bedrooms in every room, quality lodging is available for every single visitor! Surrounding by the beach and local shops, it is an ideal location for those wanting to see the best of the Torquay area.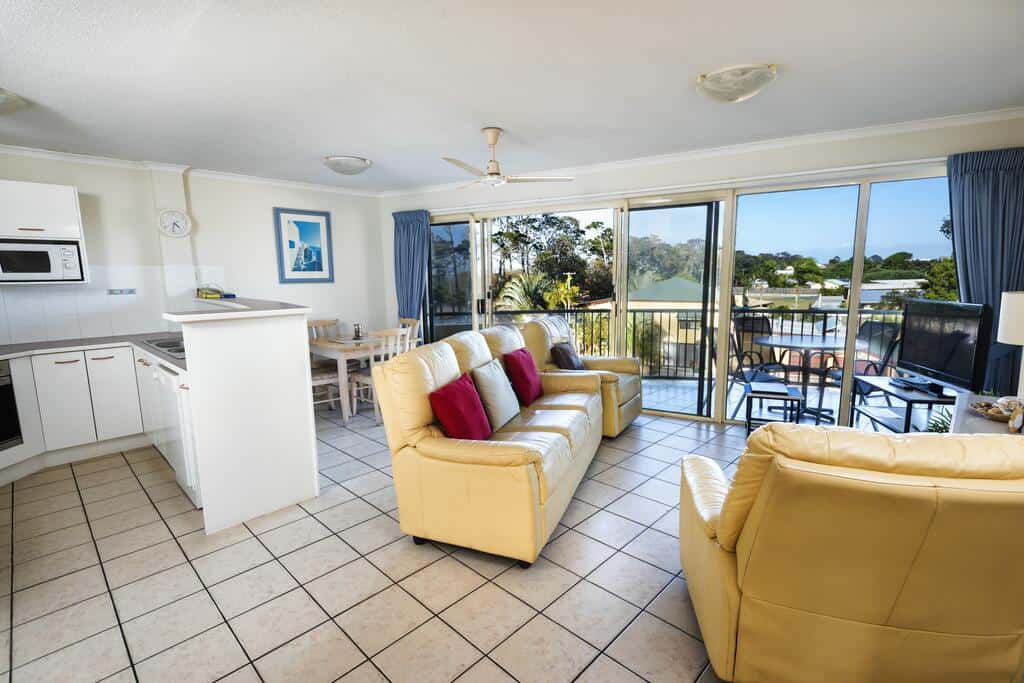 Popular Facilities
Roof-top access (top-level apartments only) – Not only are these apartments stunningly beautiful but they offer roof-top access for guests. This access warrants some of the best views of the ocean, Fraser Island, and the surrounding area in all of Hervey Bay!
Underground car parking – Contained parking is important when staying at certain lodging. For this location, the underground car park is an exclusive perk!
Swimming pool – Apartments or other lodgings with a pool are highly favoured. With cool waters and no sand, the pool is a relaxing way to enjoy swimming!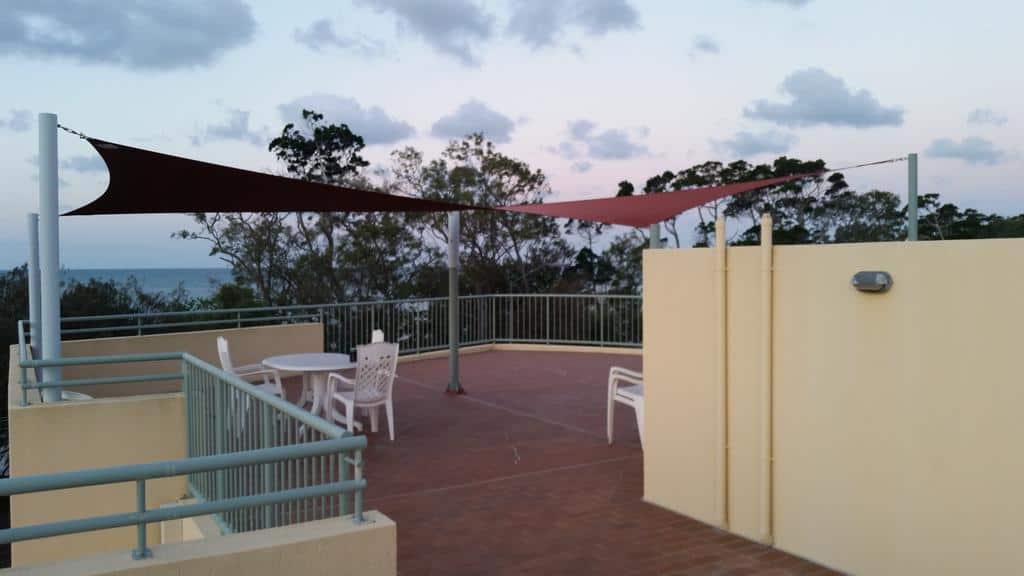 Rating
Often times, resorts and other lodgings feature a star rating based on their overall ability to provide quality services to their guests. That rating reflects how comfortable or pampering the facilities are for the guests as well.
For the Alexander Beachfront Apartments, that rating is a 4-star rating! With luxury apartments, stunning views, and other facilities available, they truly meet those standards behind that rating!
Another approach to knowing the rating of a business is its guest reviews. Guest reviews should be revied with common sense in mind, but they do give a good insight into the overall workings of a particular location.
Google users rate the location 4.4 stars out of 5 stars (out of 70 reviews). Prior guests comment on the apartment's location to nature and the beach as well as the friendly staff.
Room Types
The apartments here are all two-bedrooms. This makes them sizable for couples or small families. The apartments offer beachfront views, beach views, and top-level access.
This variety helps give people a truly luxurious experience. The apartments have large bathrooms, lounging space, kitchens, full internal laundry, and free wifi. These facilities within the apartments make some of the best self-contained apartments in the area!
The pricing for a night's stay at the apartments is anywhere from $160 to $200. These rates can change based on peak seasons or for extended stays.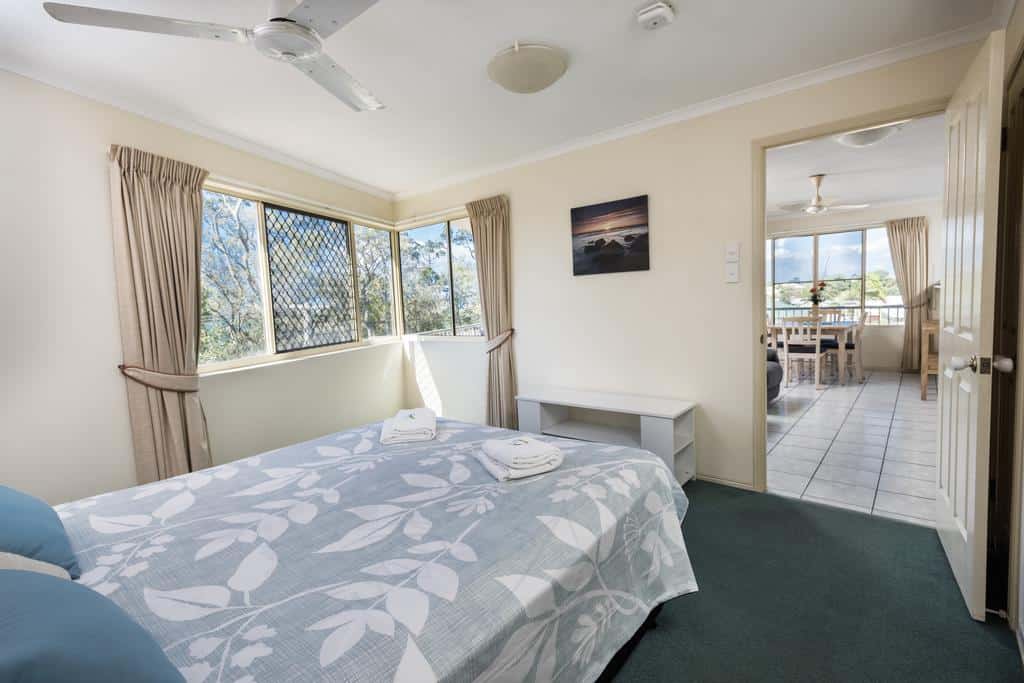 Surroundings and Location
The address and contact information for the Alexander Beachfront Apartments is as follows:
496 Esplanade
Torquay QLD 4655
Phone 07 4125 6555
The apartments sit close to the beach making it an iconic place for fishermen or kayakers alike. Local shops are nearby as well and weekly markets pop up for interesting finds!
Golfers will find themselves close to the golf club for either a game of golf or fun at the driving range. The tour desk at the apartments will help with booking whale-watching tours, fishing charters, and other popular boating adventures.
Facilities (Other than the popular ones!)
Full self-contained laundry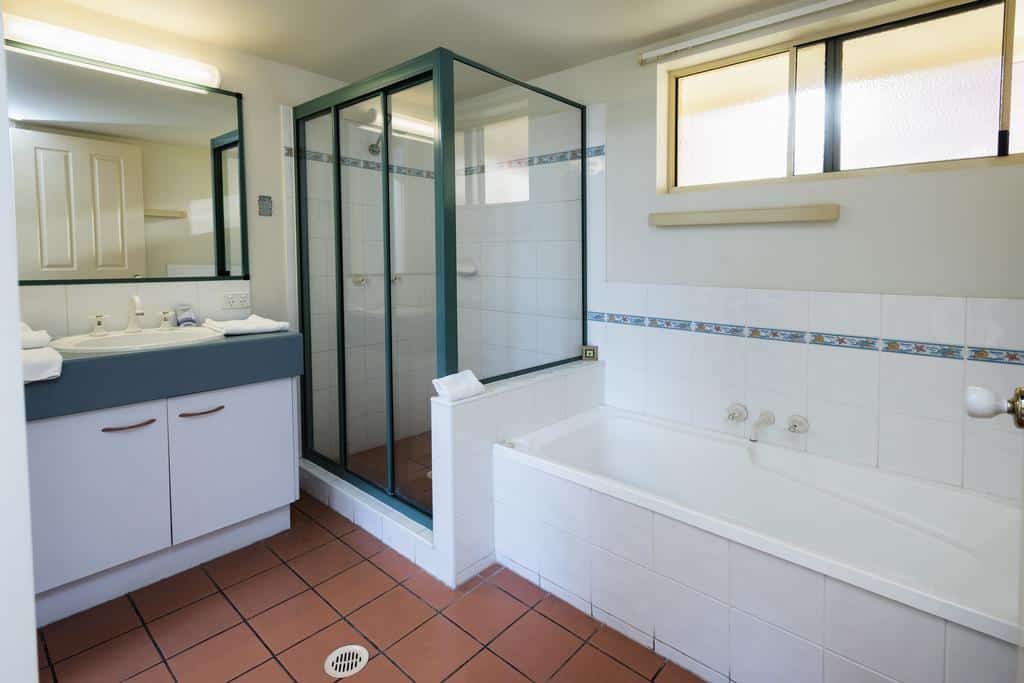 Check-In and Check-Out Times
Check-in is 2 pm and check-out is 10 am. The reception desk hours are from 8 am to 6 pm.
For those looking to have a home-away-from-home paradise, the Alexander Beachfront Apartments are a perfect choice!
The beautiful apartments and access to all things that make Hervey Bay so special makes this an exceptional lodging choice!
Moreover, the location truly makes guests feel pampered and relaxed during their stay.
Resource Links To Products We Use And Recommend
More Recommendations For Accommodation
link to Discovery Parks Fraser Street Hervey Bay
On the Fraser Coast, Hervey Bay is an oasis of the best natural world the area has to offer. Just across the way from Fraser Island, you will also find beautiful botanical gardens, a stunning...
link to Caravan Parks Hervey Bay
One of the most iconic ways to experience Australia is by experiencing its beautiful natural surroundings. Because the country offers an abundance of stunning landscapes from coast to coast, caravan...