Hervey Bay attracts visitors from all over the world and locally for its abundance of notable sights. This includes the migrating humpback whales that flock to the calm waters of the bay that have given the area its namesake of the "whale-watching capital of the world".
Hervey Bay also features various tropical islands and historical sites to visit. All this sightseeing certainly requires the booking of proper lodging. Having a closer look at the types of accommodation available in the bay area is always important!
Motel In Hervey Bay Queensland
While Hervey Bay has lots to explore, they also have quite a bit of lodging as well. From caravan parks to resorts and everything in between, there's accommodation to suit most anyone.
When planning a trip to the Queensland hotspot, having the lodging that best suits someone's needs is truly important. Not only should this location have a level of comfort but access to facilities to really make for a relaxing trip all around.
Description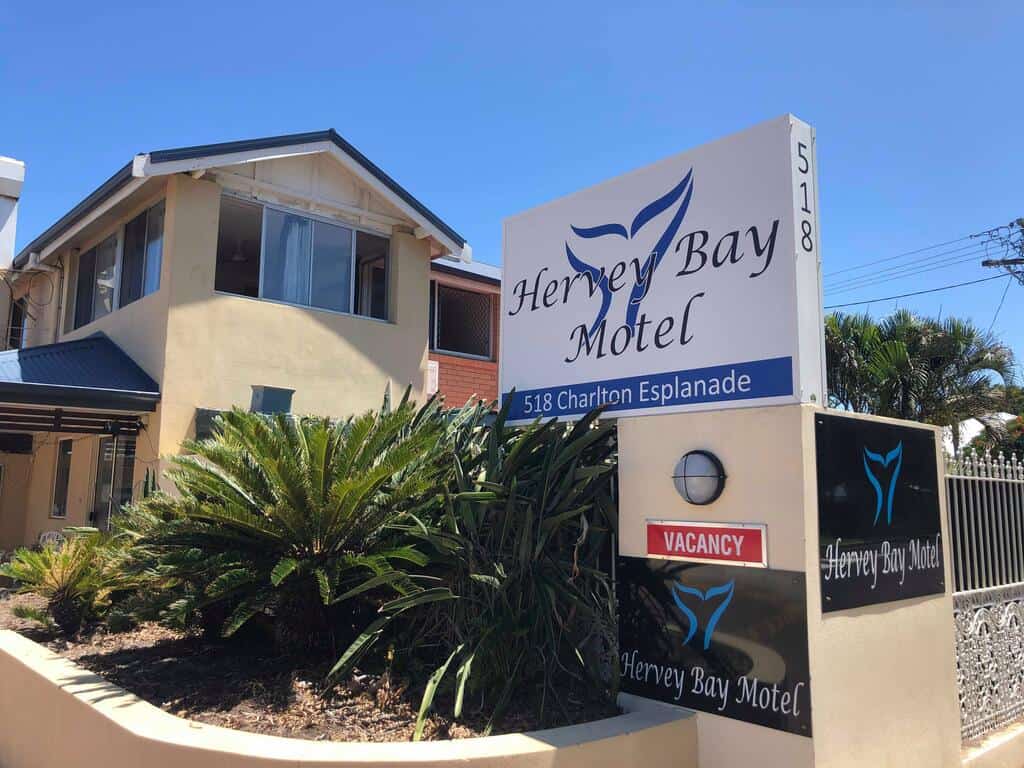 This motel in Hervey Bay is said to be great for both leisure and business trips, making it a comfortable choice for most anyone.
With the beach nearby and three different room choices of a standard queen, twin or deluxe, relaxation for right around the corner. While it is mostly one storey, there is a second-floor section with small balconies available.
Popular Facilities
Small kitchenettes (Deluxe rooms only)
Full-sized fridge in all rooms
Ratings
Most resorts, motels, etc. are given a star rating (out of a max of 5-stars) to showcase the location's ability to provide quality facilities for its guests.
This is not related to the number of facilities, rather just the overall quality. This helps guests know just how cozy a certain lodging option might be.
This motel is rated 3-stars which isn't too bad. While it certainly is smaller than other choices in the area, guests will still receive some basic facilities and access to great local surroundings based on its location on the esplanade.
Another approach to looking at the rating of a location for accommodation includes guest ratings. These ratings should always be taken with common sense in mind since not everyone will do proper reviews.
But when checking out this motel, Google users rate it 4.1 stars with almost a hundred reviews. Overall, the experience is positive.
Most guests compliment the location on its access to the beach, cleanliness, and customer service. Those are all big perks to having a positive experience.
Room Types
This motel only has three types of rooms. Once again, these include a standard queen or twin and a deluxe room.
The rooms seem to be recently updated with their decor which includes plain white bedspreads.
The deluxe rooms have red and black colourings along with splashes of white and all rooms seem to have a narrow seating table along the walls that sit across from the beds.
In addition, the deluxe rooms have small kitchenettes complete with full-sized fridges, microwaves, and cooktop stoves. This is great for prepping a meal for those who enjoy cooking their own meals.
As expressed before, the queen and twin rooms do have full-sized fridges in them. This is a great perk because most fridges in hotel rooms are too small to accommodate things like certain sized drinks or food items.
The queen and twin rooms feature queen and twin beds and walk-in showers. The deluxe room features a queen and a single bed as well as an ensuite bathroom.
The price tags on these rooms (for one night's stay for two guests) are as follows:
All rates are subject to change based on availability and peak seasons (or off-seasons).
Surroundings and Location
The address and contact information for the Hervey Bay Motel is as follows:
518 Esplanade
Urangan, QLD 4655
Phone 07 4128 9377
The esplanade is one of the most popular things in Hervey Bay. It's a path that stretches from Urangan all the way up the eastern coast to Point Vernon, for approximately 17km.
This stretch of path is lined with the beach to one side and the small villages with their shops, restaurants, and hotels on the other side. This is the perfect mixture for those looking to not only enjoy nature but check out the local shops as well.
The Urangan Pier is nearby as well as a famous fishing pier. Its long history with the area has helped it stay maintained and during the 1900s it was used for transportation of timber, sugar, and coal.
While it doesn't serve as a transportation hub for these items anymore, it is thoroughly enjoyed as a fishing spot for serious fishermen or those looking for a lazy fishing day.
Another fantastic place to check out is the Hervey Bay RSL Club, which is only about a 10-minute drive away from the motel. Not all attractions have to be within walking distance!
The RSL club features all sorts of entertainment including Keno, restaurants and bars, a bottle shop, and live sporting events. It also has a Melbourne Cup luncheon where prizes and refreshments are served up. It is truly a little slice of entertainment in the bay area.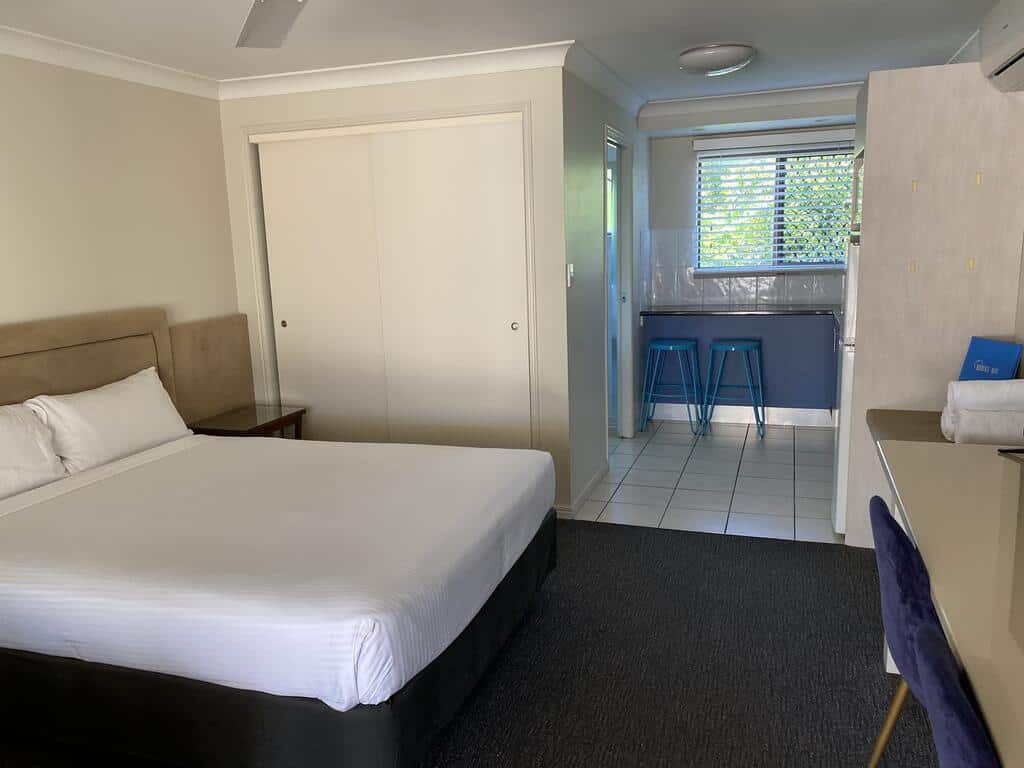 Facilities (Other than the popular ones!)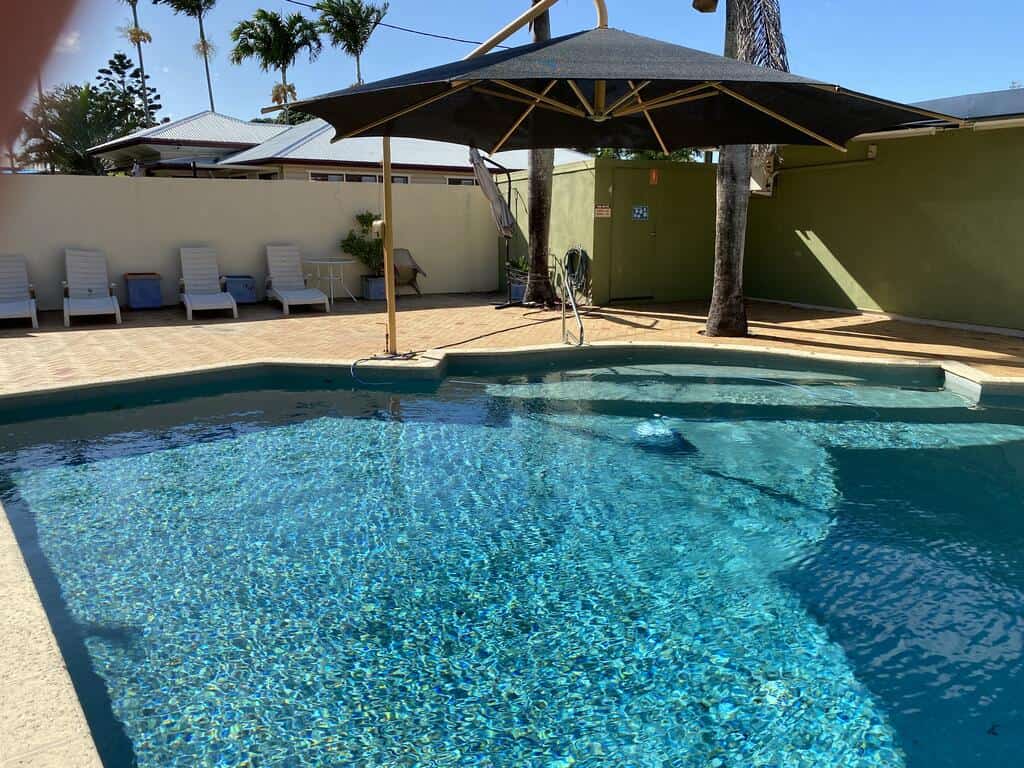 Ceiling fans and air conditioner
Check-In and Check-Out Times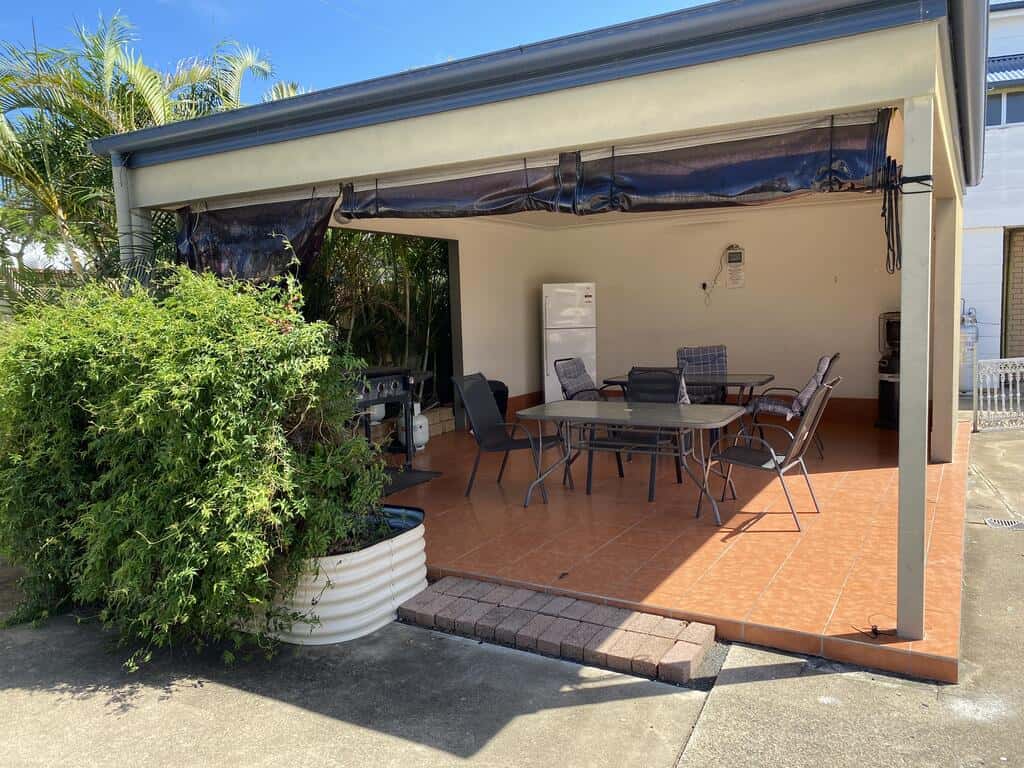 Check-in is between 2 pm and 7 pm. All check-ins past 7 pm require a call to the motel prior to arrival for arrangements for key pickup. Check-out is at 10 am.
For travellers in search of budget-friendly accommodation with access to a small kitchenette, this motel is a great choice. It has the basics plus a little more to offer!
Resource Links To Products We Use And Recommend
More Recommendations For Accommodation
link to Discovery Parks Fraser Street Hervey Bay
On the Fraser Coast, Hervey Bay is an oasis of the best natural world the area has to offer. Just across the way from Fraser Island, you will also find beautiful botanical gardens, a stunning...
link to Caravan Parks Hervey Bay
Throughout the region of Hervey Bay, there are over 20 caravan parks to choose from. All these caravan parks are slightly different from one another. Some are bigger while others are smaller in size...