The Hervey Bay area is one of the most popular spots in Queensland, Australia. Located off the eastern coast of Australia, Hervey Bay is home to many historical sites, pristine beaches, lush foreshore areas, and so much more.
With so much to explore, guests need a large variety of lodging options. Luckily, Hervey Bay is abundant in both entertainments as well as accommodation!
It is critical to know a bit more about these lodging options before booking so that people can have confidence they've found the location that is right for them!
Formally Known As The Vernon Hotel
Overlooking Fraser Island and the local beach, this hotel is in a prime location along the esplanade. Originally known as "The Vernon Hotel", this location has transformed into a cozy hotel with some great facilities for its guests!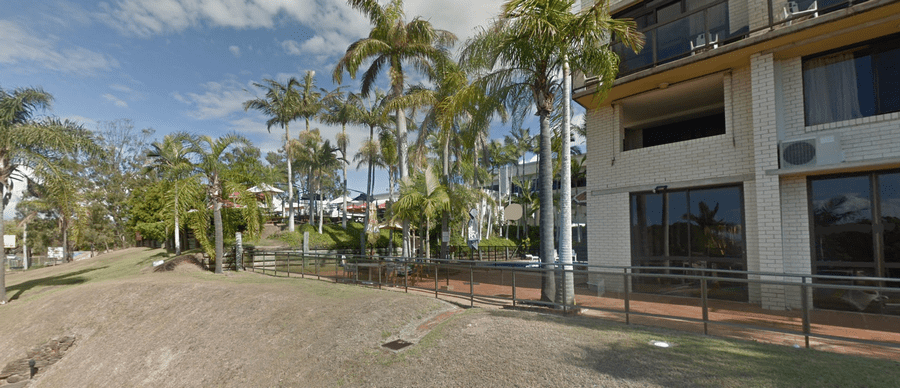 Popular Facilities
The Fig Tree Bistro – This bistro, right on-site, offers guests a delicious fusion of pub food as well as Asian-inspired dishes. Some of their notable dishes include the chicken schnitzel, fried rice, spicy noodles, and various Asian-inspired chicken, beef, and pork dishes. Having a restaurant on-site is a real treat for guests who are staying at the hotel!
Sports Bar – In addition to their bistro, this hotel has a sports bar as well! The sports bar features pool tables, cold beer, and big-screen tellies that play non-stop sporting events. It's a great place to gather with friends or simply unwind!
TAB Terminals and Pokies – Guests who enjoy a bit of gambling will find the TAB terminals and pokie machines right up their alley!
Bottleshop – This hotel also features a bottleshop! There's even a drive-thru portion for it for guests who want to swoop up some drinks before heading back to their rooms!
Ratings
Star ratings are awarded to hotels and other forms of accommodation to help guests see the quality of services that they provide. This star rating is based on a 5-star scale and generally, places will rank somewhere between 3 to 4.5 stars.
This hotel has a 3-star rating. Usually, 3-star ratings aren't viewed as being so great, however, that simply isn't true. 3-stars simply implies that the location offers its guests just the right amount of facilities that make them quite comfortable!
Google reviews are also a great way to gain some insight into a location's overall atmosphere. While guest reviews shouldn't be taken so strictly, they can be just as important as the overall star rating.
Google users rate this location 3.7 stars out of 5 stars with just over 270 reviews. Most guests compliment the nightlife scene, the quality of the food, and the overall location.

Room Types
The room choices at the hotel include a standard, a standard queen with a single, and a standard queen with two singles. Depending on the time of booking and length of stay the price for the rooms can vary.
But, in general, the prices range from $80 to $110/night making them quite affordable! The rooms have white interiors with simple decor making them a great choice for minimalists!
The rooms also feature basics like air conditioning, coffee and tea making machines, as well as hair dryers.
Surroundings And Location
The exact location and contact information for the Hervey Bay Hotel is as follows:
249 Charlton Esplanade
Pialba, QLD 4655
Ph 07 4128 1044
Many of the hotels in the bay area are located right along the esplanade. The esplanade is a 17km stretch between the beach and the local towns.
It provides idyllic views of both land and sea as well as an area for exercising! The esplanade runs from Urangan heading northwest ending at Point Vernon. People of all ages can enjoy the esplanade!
Other surroundings of the hotel include the Hervey Bay Historical Museum, Hervey Bay Golf Club, and the Hervey Bay Botanical Gardens.
A historical museum is a fascinating place where preserved artifacts are on display from the time of settlement in the bay area. Live performers live out day to day life during the settlement times.
The location is great for families, couples, or individuals who are curious about the bay area's history.
The Hervey Bay Golf Club

is an excellent place for golf lovers! With newly renovated facilities, guests will find themselves enjoying the fresh look of this 18-hole course!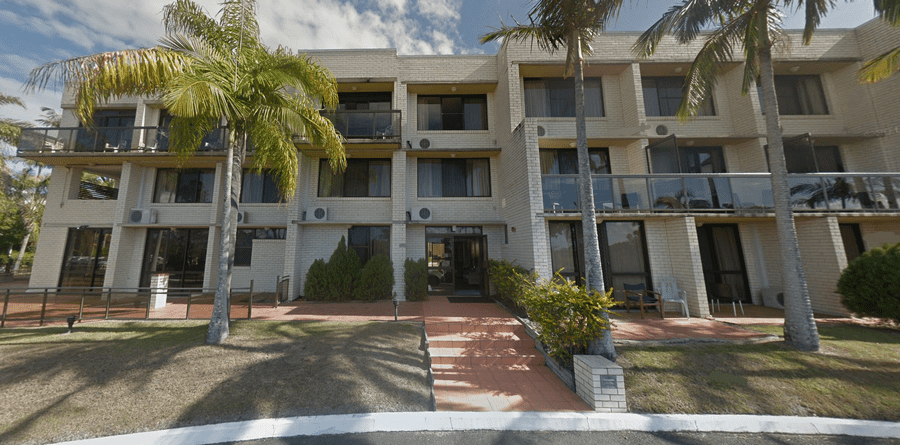 Moreover, the location offers guests golfing for all skill levels of golfers! The hotel is only about 2km away from the golf club. Another fun place to visit is the Hervey Bay Botanical Gardens.
These gardens are only about 7km from the hotel and feature beautiful, lush gardens to walk through as well as a small pond and orchid house. The gardens are also home to various birds and other small wildlife making it a truly unique experience.
Pialba is also home to various shopping centres. Pialba Place is probably the most notable shopping centre near the hotel. It is only a 3-minute drive away!
The shopping centre features all sorts of stores that range from homewares, clothing, accessories, spa treatments and so much more! There is literally something for everyone at Pialba Place.
Facilities (Other Than The Popular Ones!)
Check-In And Check-Out Times
The check-in time for the Hervey Bay Hotel is 2 p.m. and the check-out time is 10 a.m.
Hervey Bay is an iconic way to experience Queensland. The area's lodging has something for everyone's tastes!
Resource Links To Products We Use And Recommend
More Recommendations For Accommodation
link to Discovery Parks Fraser Street Hervey Bay
On the Fraser Coast, Hervey Bay is an oasis of the best natural world the area has to offer. Just across the way from Fraser Island, you will also find beautiful botanical gardens, a stunning...
link to Caravan Parks Hervey Bay
One of the most iconic ways to experience Australia is by experiencing its beautiful natural surroundings. Because the country offers an abundance of stunning landscapes from coast to coast, caravan...