Australia is a country with a lot of adventure around every corner. This is especially true for the Hervey Bay area in Queensland.
With tropical islands, humpback whales, access to the Great Barrier Reef, and more, the bay area is an amazing place to visit. It is also an amazing place to stay!
With caravan parks, resorts, motels, etc. there are plenty of options for a good night's rest and some relaxation! While there are a quite bit of places to choose from, knowing what some of them offer is the key to making a good lodging choice!
Holiday Apartments In Hervey Bay
Self-contained apartments are one of the more popular lodging choices. These chic apartments have everything anyone would need for cooking, sleeping, and relaxing.
They truly provide a home-away-from-home environment for guests and Bayshores is one of those types of accommodation.
Staying at a resort or motel shouldn't feel like "another room", it should feel like home and have the comforts of home!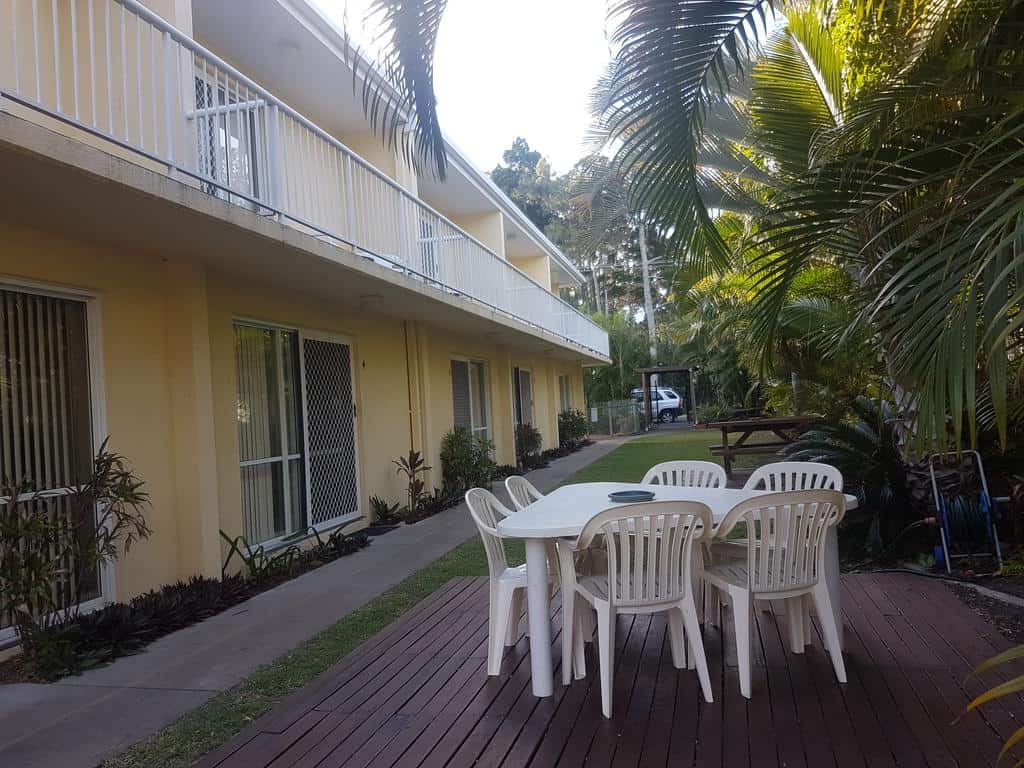 Description
Like other variations of lodging, Bayshores is surrounded by lush tropical gardens. While it is only two stories high, the tropical surroundings make the location feel like a slice of oasis!
The location is known for its spacious apartments, closeness to the beach, and local shops and eateries.
The prices are pretty affordable as well considering they are self-contained apartments, which can vary in pricing.
Popular Facilities
Bbq with outdoor eating area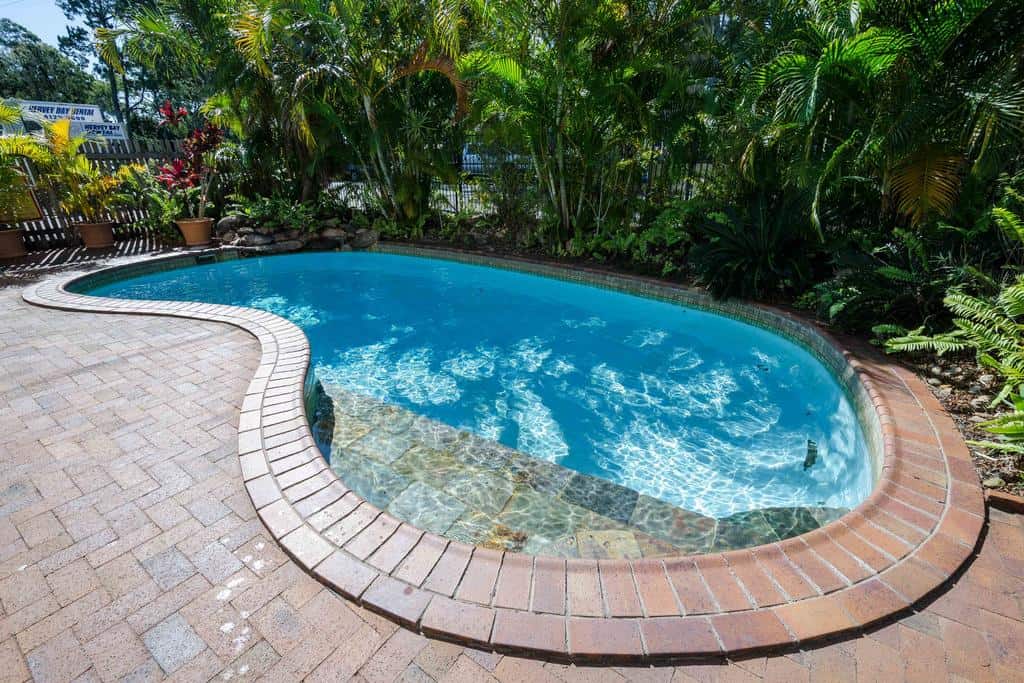 Ratings
Lodging is often awarded star ratings to determine the quality of its facilities. This star rating is set to show potential guests how comfortable a location might be.
While most lodging will have this type of rating, not all of them will. While the Bayshores apartments are popular, the internet doesn't provide a star rating based on this system.
In this case, the guest reviews are the best approach to getting some insight. Guest reviews should always be taken with common sense in mind as not everyone's experience is the same.
Google users (about 32) rate the location 4.4 stars out of 5 stars. While there aren't many reviews, the rating is pretty high all things considered. Most guests comment on the location's friendly staff and overall location being walkable to most things in the area.
Room Types
The rooms that are offered here consist of 1 or 2 bedroom apartments. These apartments feature queen and single beds in the room as well as kitchens, lounge areas, and small dining areas.
These apartments are available for nightly bookings or weekly bookings, giving guests the options for a short story or extended stay. Below are the rates for a stay in these apartments.
1-Bedroom (one night, two guests) – $140
2-Bedroom (one night, two guests) – $160
These prices are subject to change based on the time of booking, peak seasons, and the location's decision. Overall though, these prices for self-contained apartments are quite affordable compared to other locations.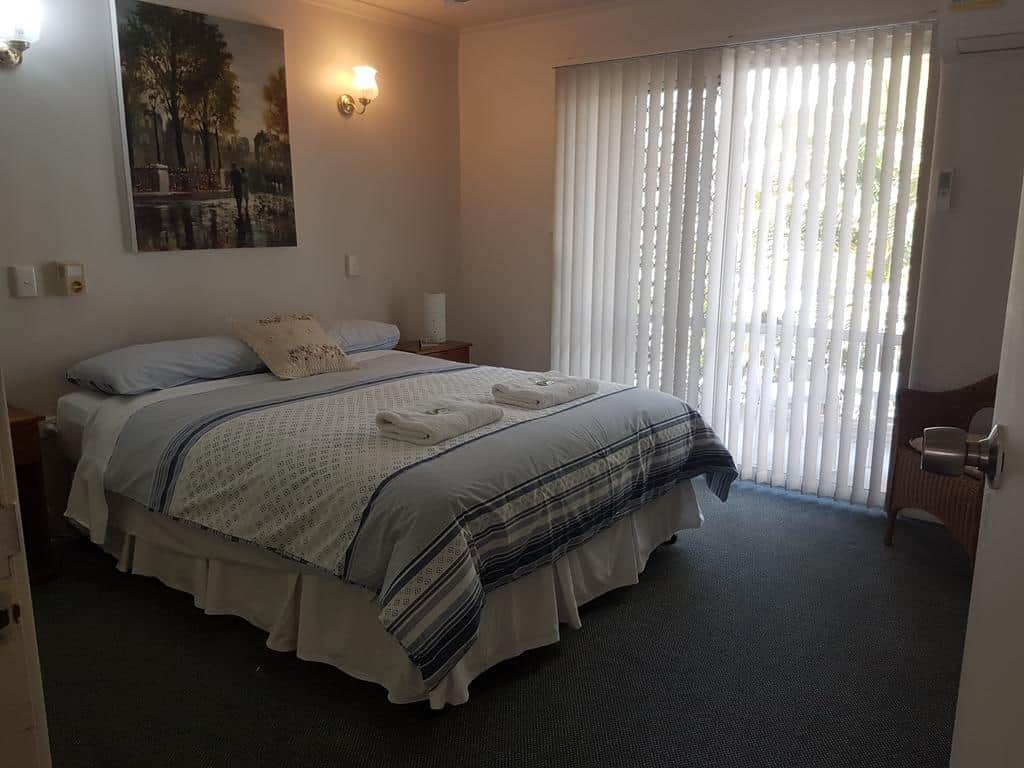 Moreover, the location does offer different price points and sales for extended stays which are also subject to change. Calling ahead of time will ensure the most accurate price point.
The rooms are spacious and comfortable for up to 4-people in most rooms. However, the decor in the apartments is a little lacklustre.
The bedspreads feature old-timey floral prints and some of the furniture seems a bit outdated as well. For those looking simply for affordable self-contained apartments, these are perfect.
For those who want a more modern touch to their surroundings, this might not be the best choice. It all comes down to overall preference.
Surroundings And Location
The address and contact information for the Bayshores Holiday Apartments is as follows:
405 Esplanade
Torquay, QLD 4655
Phone 07 4125 1315
Torquay Beach is nearby and is perfect for typical beach fun like swimming, fishing, etc. The apartments are also near local cafes and restaurants making a stop for tea or coffee or lunch a breeze before heading out on an adventure.
Other options nearby are Fraser Island tours, whale-watching tours, and other wildlife tours that can be booked at the apartments. With mostly anything is within distance or a short drive, the apartments are an excellent choice for lodging for those looking to explore the area.
Facilities (Other than the popular ones!)
Washing machines and laundry facilities
Bathroom and two toilets for each room
Check-In and Check-Out Times
Check-in is at 2 pm and check-out is at 10 am.
Perfect for couples or small families, the Bayshores Holiday Apartments are an affordable and comfy choice!
Resource Links To Products We Use And Recommend
More Recommendations For Accommodation
link to Discovery Parks Fraser Street Hervey Bay
On the Fraser Coast, Hervey Bay is an oasis of the best natural world the area has to offer. Just across the way from Fraser Island, you will also find beautiful botanical gardens, a stunning...
link to Caravan Parks Hervey Bay
Throughout the region of Hervey Bay, there are over 20 caravan parks to choose from. All these caravan parks are slightly different from one another. Some are bigger while others are smaller in size...