Exploring Hervey Bay in Queensland, Australia is quite the adventure! From tropical islands, lush rainforests, wildlife, coral reefs, etc, the sights to see are practically endless.
When travelling there on holiday, booking the appropriate accommodation is a key element. Hervey Bay is a hub for all sorts of lodging including resorts, motels, villas, and more.
Choosing a location can seem daunting, however, the choice doesn't have to be a burden. In fact, reading up on the various choices can be quite exciting!
Accommodation At The Boat Harbour
Picking the right lodging that fits our needs is really important. While it is a serious decision, it can be a fun one as well.
Boat Harbour is a unique choice for those looking to set out on their boats for fishing or head out for other various water activities like snorkelling. It has much more to offer its guests as well!
Description Of The Area
Located in Urangan overlooking the famous Fraser Island, guests have idyllic views of the open waters leading up to the island.
With self-contained villas and room for boat parking, this spot is a hit for fisherman and those looking for an exclusive getaway.
The location prides itself on being a home-away-from-home experience right near the beach.
Popular Facilities
Boat parking – It might be surprising to some, but not all accommodations near the beach have boat parking. This is one of the most attractive perks to the location as fishing is a beloved activity in the Hervey Bay area. This might require a fee, always check with the location first about any fees.
Private decks – Access to private decks or balconies is also welcomed by guests. Whether it is to relax or enjoy a meal with family or a significant other, there is a lot of peacefulness behind having a private deck or balcony!
Outdoor pool – Pools are always a hit at resorts or hotels as they provide a different swimming experience for guests than the ocean does. No sand and being poolside with a delicious drink is fabulous!
Kid's play area – Bringing the family to the resort is a great idea and having a place for kids to run off a little energy.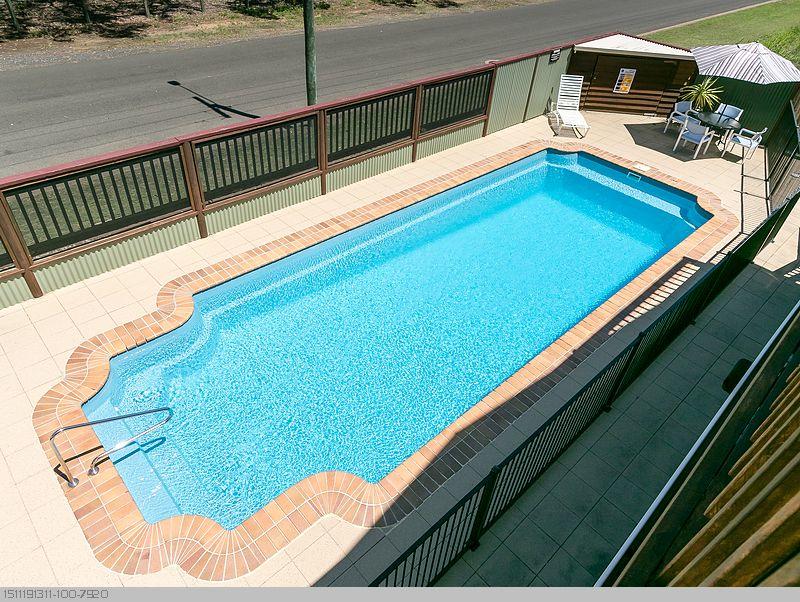 Ratings
Resorts and other types of accommodation are often awarded a star rating that indicates their overall quality of facilities provided to their guests. This rating ensures that guests get a basic understanding of the quality of the location they are trying to book.
When it comes to Boat Harbour, Google lists it as a 3-star facility. Anything between a 3-4 star rating is generally pretty good. A strict 3-star rating can imply that the location provides just enough quality facilities to be comfortable and enjoyable for guests.
Another way to check out the rating of a lodging option is through guest reviews. Reviews should be taken with common sense in mind as everyone's experience will vary.
However, they are a good way to get a basic overview of a location. Google users rate this location a 4.1 star out of 5 stars with 72 reviews. Most reviews compliment the location on their pool access and cleanliness.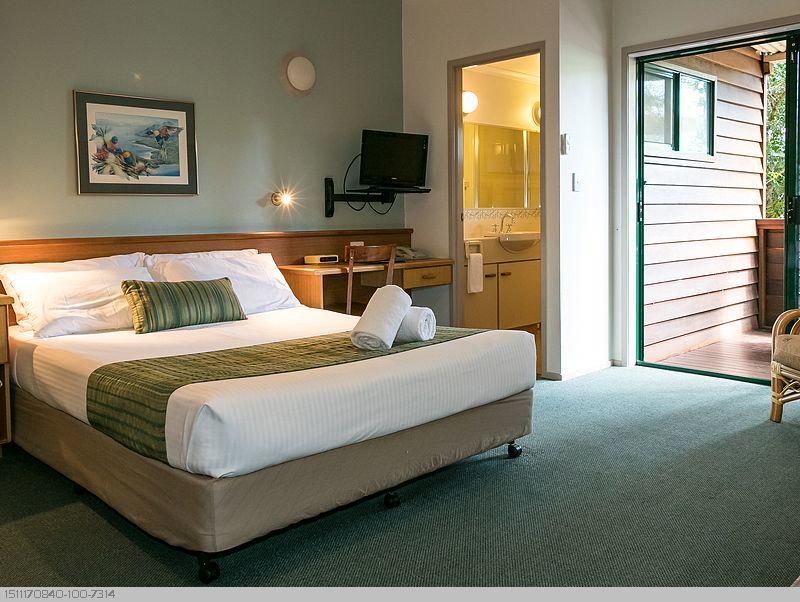 Room Types
The rooms at the Boat Harbour are self-contained studio apartments. The rooms appear to have modern-looking colour schemes including dark red, grey, white and browns.
Small dining areas are set up on the private deck areas, making it great for an evening meal or chatter among wine. Small kitchenettes are in the rooms as well.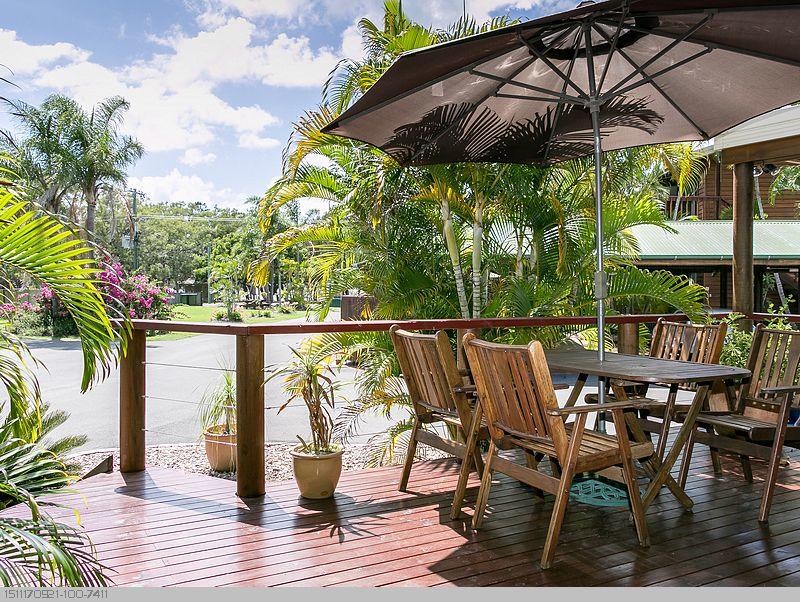 There are two-bedroom rooms available and some do have ocean views. The cost to book one of the apartments can be acquired through their website's page by processing a "Get a Quote" form with a name and specific details on the availability.
Google does indicate that the rooms can be booked through popular booking websites at rates starting around $88 going up to around $100.
However, the best approach is to contact them directly for the most up-to-date pricing.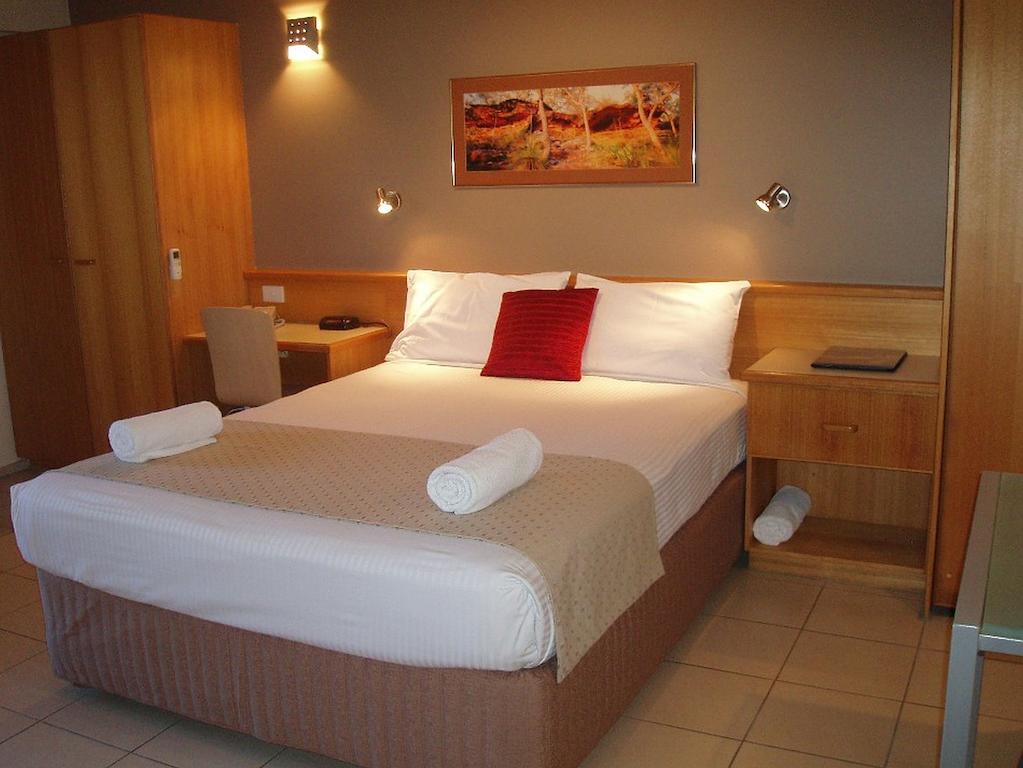 Surroundings and Location
The exact location for the Boat Harbour Resort is as follows:
651/651 Esplanade
Urangan, QLD 4655
Phone 07 4125 5079
The beach is right out of the front door, so those looking to head out for fishing, watersports, beach swimming etc will find this a pleasure. The most notable thing closeby is the Urangan Pier.
The pier is an extremely popular fishing spot now as well as a great place to take a stroll to see marine life in the waters below. However, it wasn't always that way! In the past, it was originally used to transport timber, sugar, and coal.
This historical pier has stuck it out through the years, even with being much smaller than its original size. Today it is only about 868 metres long. There's still plenty of room for those looking to cast a line or go for a walk.
Other places to check out while at the resort include Fraser Island and Lady Elliot Island. Lady Elliot Island can only be accessed by aeroplane and the resort is only a 40-minute flight from the island!
Lady Elliot is well known as being the most idyllic spot to observe the Great Barrier Reef as it is well preserved in that section of the ocean.
Fraser Island is the world's largest sand island and is a 4WD enthusiasts paradise! With perched lakes, rainforests, and other beaut landscapes to admire, Fraser Island is a great adventure.
Facilities (Other than the popular ones!)
Check-In and Check-Out Times
Check-In at Boat Harbour Resort is 2 pm while check-out time is 10 am.
This resort in Urangan gives guests a little slice of comfort while heading out into Hervey Bay to explore. With beach access and notable spots in Hervey Bay to explore, a stay here will ensure a great time!
Resource Links To Products We Use And Recommend
More Recommendations For Accommodation
link to Discovery Parks Fraser Street Hervey Bay
On the Fraser Coast, Hervey Bay is an oasis of the best natural world the area has to offer. Just across the way from Fraser Island, you will also find beautiful botanical gardens, a stunning...
link to Caravan Parks Hervey Bay
One of the most iconic ways to experience Australia is by experiencing its beautiful natural surroundings. Because the country offers an abundance of stunning landscapes from coast to coast, caravan...