Travelling to Australia, especially to the east coast state of Queensland, is such a thrill. So many sights to see including gorgeous landscapes and seascapes.
This is especially true for Hervey Bay where there is ample adventure around every corner.
Fraser Island, the world's largest sand island, is one of the most iconic spots in the bay area to explore. Only accessible by ferry, the island is a truly exclusive experience.
Finding lodging on the island is possible as there are a few options to select from. From cabin-like areas to resort areas, there is plenty to pick from!
Beach Houses At Fraser Island
Beach houses are an excellent choice for guests who want to travel with their families etc. They are spacious home-away-from-home houses offering an indulgent experience as well.
For those visiting Fraser Island, these houses are the best way to end a day of exploring the island. Complete relaxation and comfort await at these locations on the island!

Description
The beach houses at Fraser Island sit on the eastern coast of the island near Eurong. Moreover, they are right next to the beach so those looking to fish or boating will find complete paradise here.
The surrounding area includes beautiful bushland and wildlife (especially birds, as there are over 300 species on the island!). The houses are 2 to 3 bedrooms and fully self-contained.
These houses will make visitors feel like they have their own personal holiday home!
Popular Facilities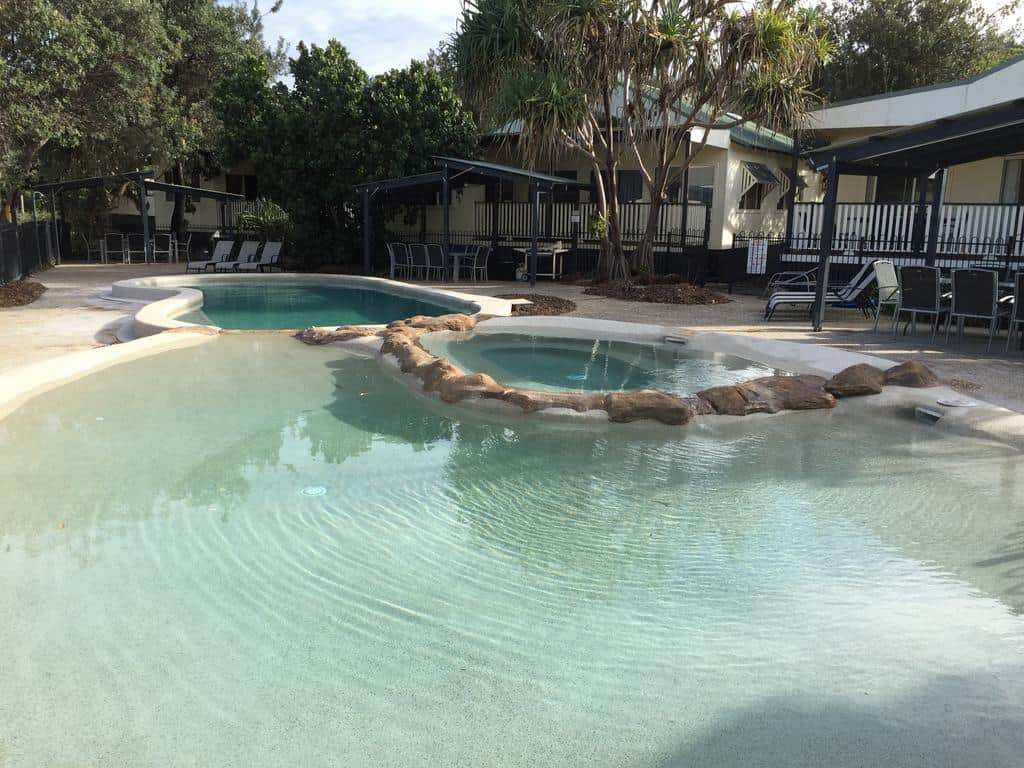 Rating
Typically lodging areas receive a star rating for their ability to provide exceptional, quality services to their guests. While these beach houses do not have the traditional aspect of star ratings, they do have guest reviews.
Reviews really provide input and perspective into a location's overall atmosphere and experience. Considering that everyone's experience is different, these reviews should be assessed with common sense in mind.
On Google, about 90 users have rated the site a solid 4.2 stars out of 5 stars. The reviews reflect the family-friendly environment, naturalistic setting, and closeness to the beach.
Moreover, the reviews showcase the ability of the beach houses to feel like a treasured getaway!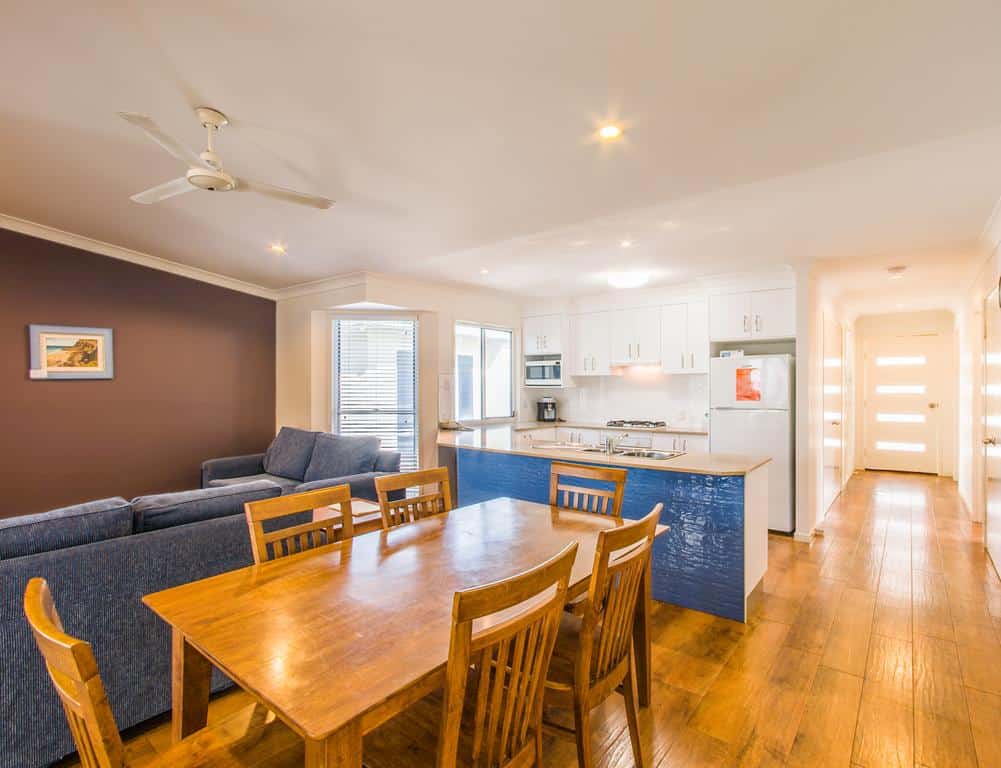 Room Types
With 2 or 3 bedroom beach houses to choose from, guests will find plenty to explore here. The beach houses feature a large, comfortable living room area, stunning kitchens, showers and toilets, and modern decor.
Guests can choose from houses on the beachfront areas, garden spa areas, poolside areas, and ocean-view areas. Some beach houses feature private 2-person spas while others have private balconies.
No matter what view someone prefers, these beach houses are truly ideal living spaces. The cost behind the beach houses ranges from $180 to $235/night. This is totally worth it considering the space and amenities included.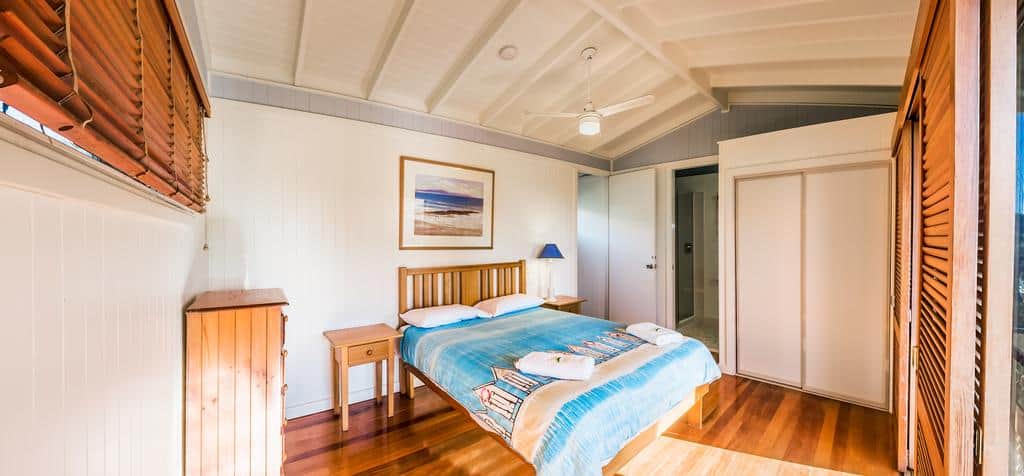 Surroundings and Location
The address and contact information for Fraser Island Beach Houses is as follows:
Eliza Street
Eurong Second Valley
QLD 4581
Phone 07 4127 9205
With the beach right outside the doorstep, guests will find themselves readily available for fishing along the beach or swimming in some spots as well. Fraser Island in itself has so much to explore.
Some popular spots to check out while staying at the beach house includes Lake McKenzie, Central Station, Indian Head, Lake Wabby, and Eli Creek. All of these areas are accessible by 4WD and are worth driving to for a visit.
Lake McKenzie is well-known for being the world's most pristine perched lake. With snow-white sands and crystal clear waters, the lake is a popular swimming location (no sun lotion is allowed, to preserve the waters).
The natural formation of the lake over time is what makes it so incredible.
Central Station is a great stop for those exploring the rainforests of Fraser Island. With historical education onsite, it showcases the island's extensive history.
Visiting this area not only gives insight into the island's history but also the lush rainforest trees and plants.
Indian Head is the island's most notable headland cliff. With a gorgeous sight out into the ocean and rock fishing at its base, the headland is a popular spot. With proper shoes and gear, the slippery rocks can be ascended to enjoy those ocean views!
Lake Wabby is a dune lake with jewel-green waters. It is one of the only lakes with fish in the water!
Eli Creek isn't too far away and is truly a beaut to see. With waters flowing from the island's natural water reservoir, this creek is favoured by many for exploring.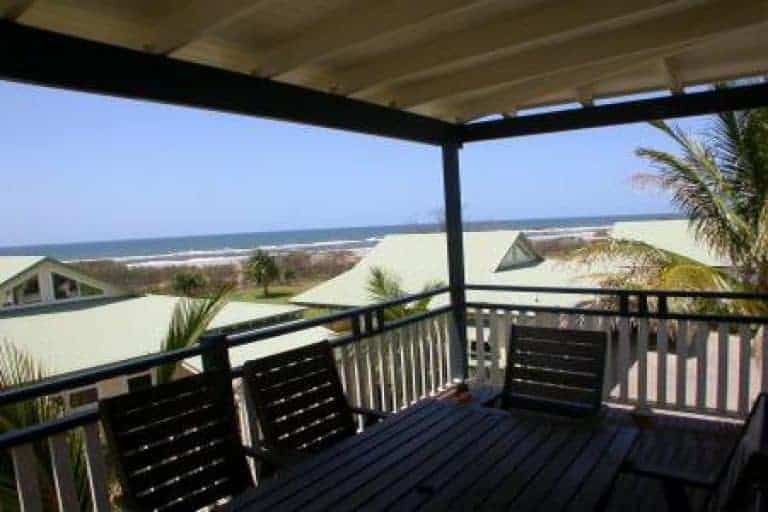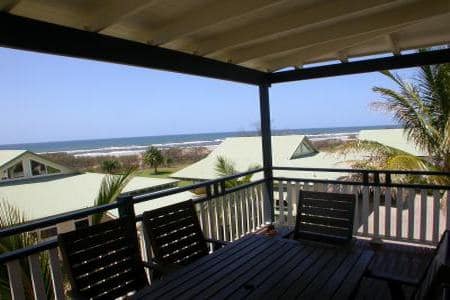 Facilities (Other than the popular ones!)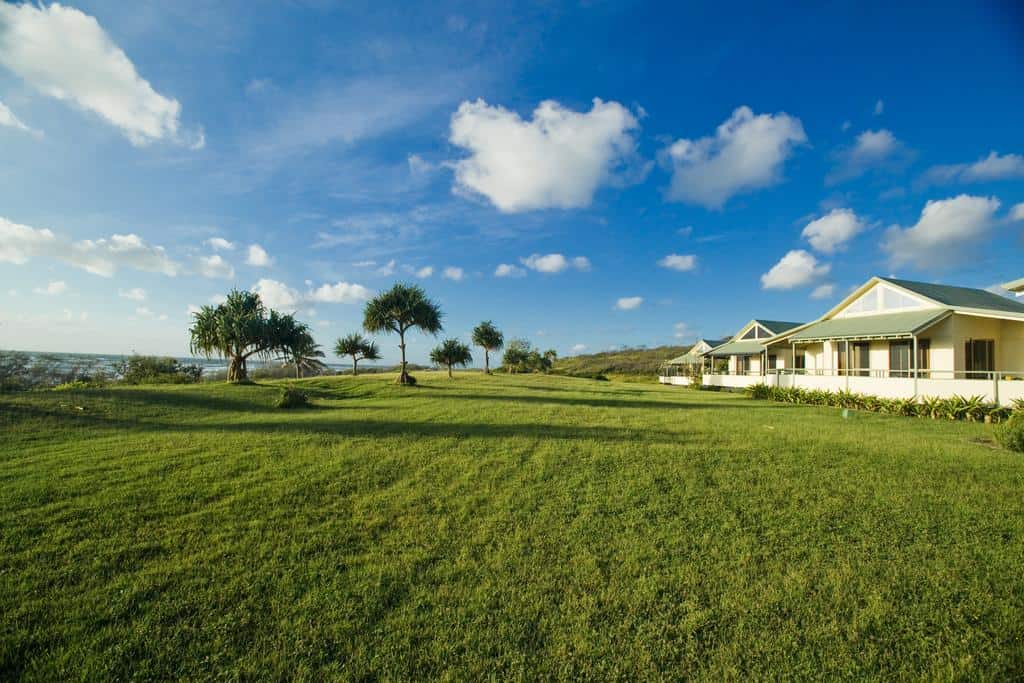 Check-In and Check-Out Times
Check-in is 2 pm and check-out is 10 am.
Going to the island with a group of friends or the family will find the Fraser Island Beach Houses the most desirable lodging. With plenty of space, modern looks and amenities, they are absolutely perfect!


Resource Links To Products We Use And Recommend
More Pages On Fraser Island
link to Can You Drive At Night On Fraser Island?
Fraser Island, located off the coast of Queensland, Australia, is a popular tourist destination and a UNESCO World Heritage Site. The island, which spans more than 120 kilometres in length and 24...
link to Are There Toilets On Fraser Island?
Fraser Island, which is a popular tourist destination in Australia. The island has a number of campsites and other facilities where visitors can use toilet facilities. There are on average around 22...