Ally Jay Fishing Charters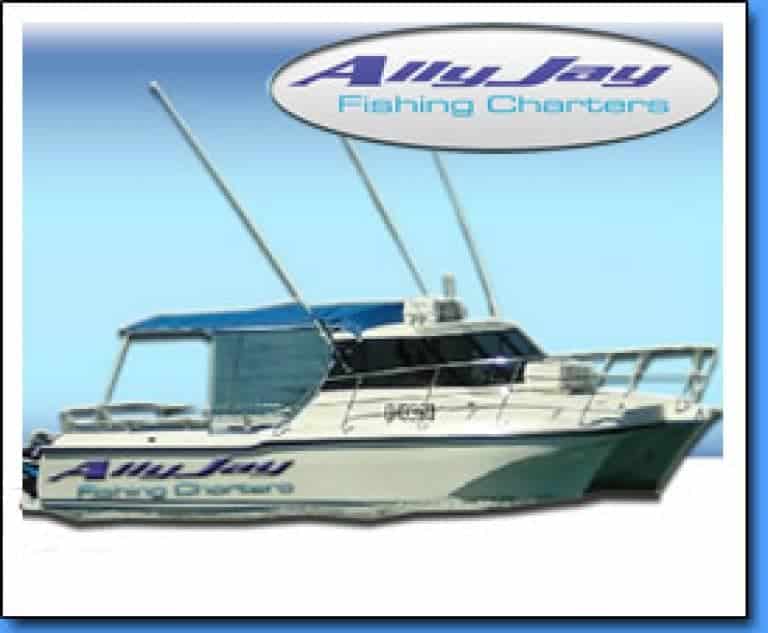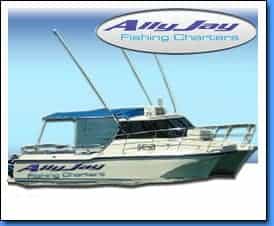 Your skipper: Jason Hill.
Looking to explore the Hervey Bay waters with a professional crew of people who are experts at knowing the perfect spots to ensure a good catch?
Look no further than Ally Jay Fishing Charters. A Hervey Bay owned and operated fishing business with years of knowledge of the area to back them.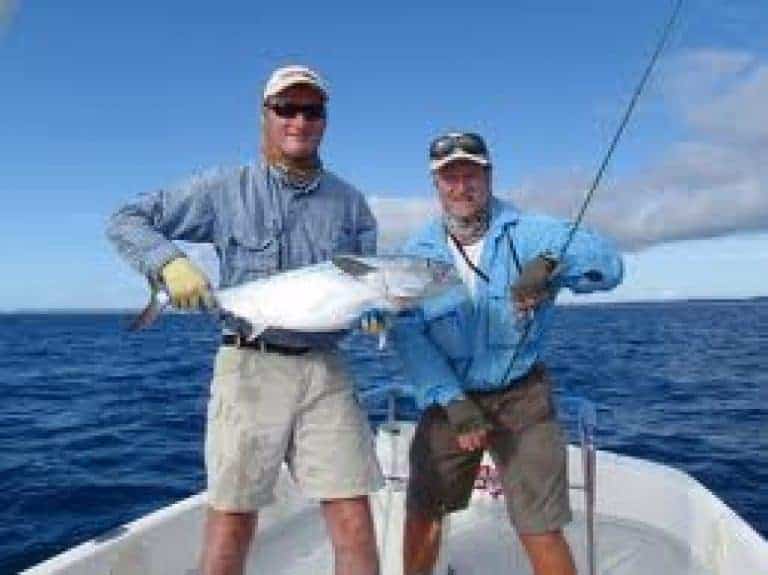 Their full day fishing tours can take you from the Southern and Northern Gutters of the ocean right to the Shoals and Continental Shelf where all the fish are biting. Upon boarding, you will love the 8.5M high speed Cougar Cat in appearance. Holding up to 12 people at a time to take out and enjoy all there is to know and love about fishing in the Bay waters.
Ally Jay Fishing Charters offers you a half day venture, or if you love fishing and that isn't enough time, they have a full day fishing program as well. Half day fishing tours depart the Urangan Harbour at 6am and return at noon. Full day tours depart at 6am and will have you back in the Bay with all the great catches around 4:30 pm.
Ally Jay provide all the rods, bait, tackle to ensure they have the best fishing equipment to ensure that fun day out you are after. Morning tea and lunch is also provided on board the vessel as well as bottled water or soft drinks of your choice. There are amenities on board and to ensure you are not getting too much sun on your day out sun cream is provided as well. All they ask is that you please bring along your own hat and sunglasses on the day, and your own alcohol if you so wish to enjoy a beer when you are casting your line.
The above listing has not been verified and all information is to be used informative base only.
Address: Ally Jay is moored at Fisher mans Wharf Marina, Boat Harbour Drive, Urangan, Berth D11, Hervey Bay.
If you decide to contact us
Please let us know you found us on Discover Hervey Bay
Recent Content
link to Where Should I Honeymoon in Queensland?
Queensland is one of the world's most mystic and beautiful states in Australia. It is a magical place with lots to offer including various wildlife to experience, gorgeous terrain to sight-see, and...
link to Best Time to Holiday in Queensland
Because Australia sits in the Southern Hemisphere, it is tilted towards the sun during different months of the year. Due to this fact, the best time to holiday in Queensland is from June...