Australia's coastlines are full of adventurous places and this particularly includes Hervey Bay in Queensland.
When planning a trip to this famous coastal bay area, there are lots of accommodation options throughout its charming villages and towns.
One of those towns, Pialba, has some lodging options that are worth exploring. Knowing some of the benefits of certain lodging can help make a booking decision quite easy.
Overall, it also makes for a well-rounded trip as well!
Beachside Accommodation Hevey Bay
Lodging is different for everyone. Some people want to be in the great outdoors. Some people prefer a chic and modern setting of an upscale resort or hotel.
Others are simply looking for a place to rest their head with some basic facilities. Whatever type of lodging someone needs, Hervey Bay has an option for everyone's tastes and preferences.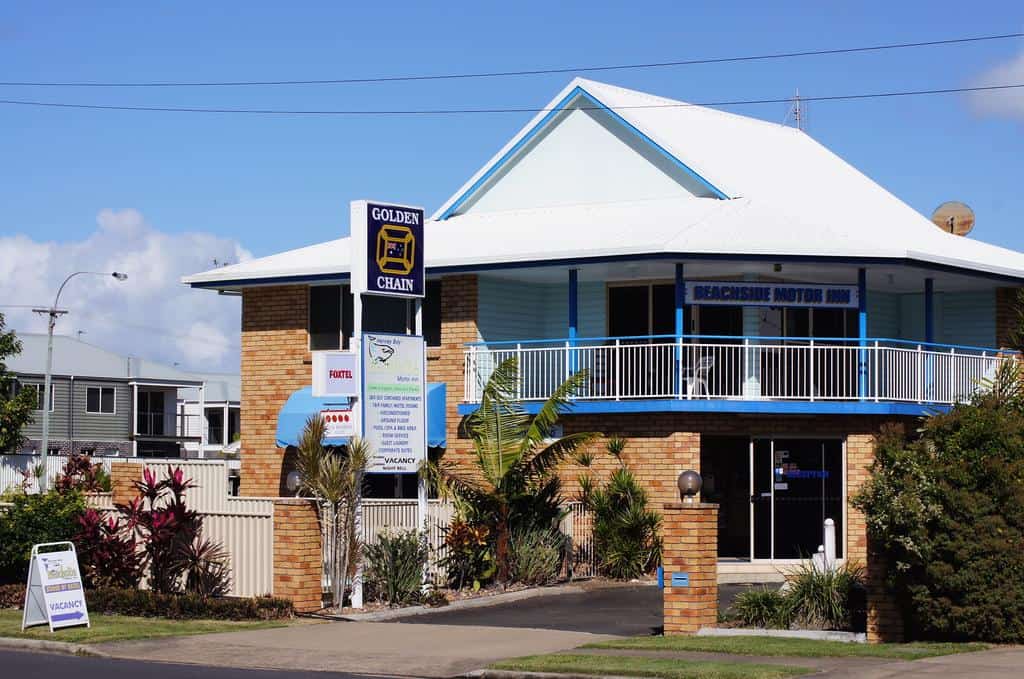 Description
This inn is a stocky building with orange coloured bricks and a blue and white balcony right above its main entrance. While its initial appearance seems a bit simple, the newly remodelled rooms are attractive.
Its location is near the beach but also near local shops and restaurant areas well. Considering its namesake of "beachside", it really provides great access to both the beach and things throughout Pialba.
Popular Facilities
Small kitchens with kitchen islands
Room service complete with breakfast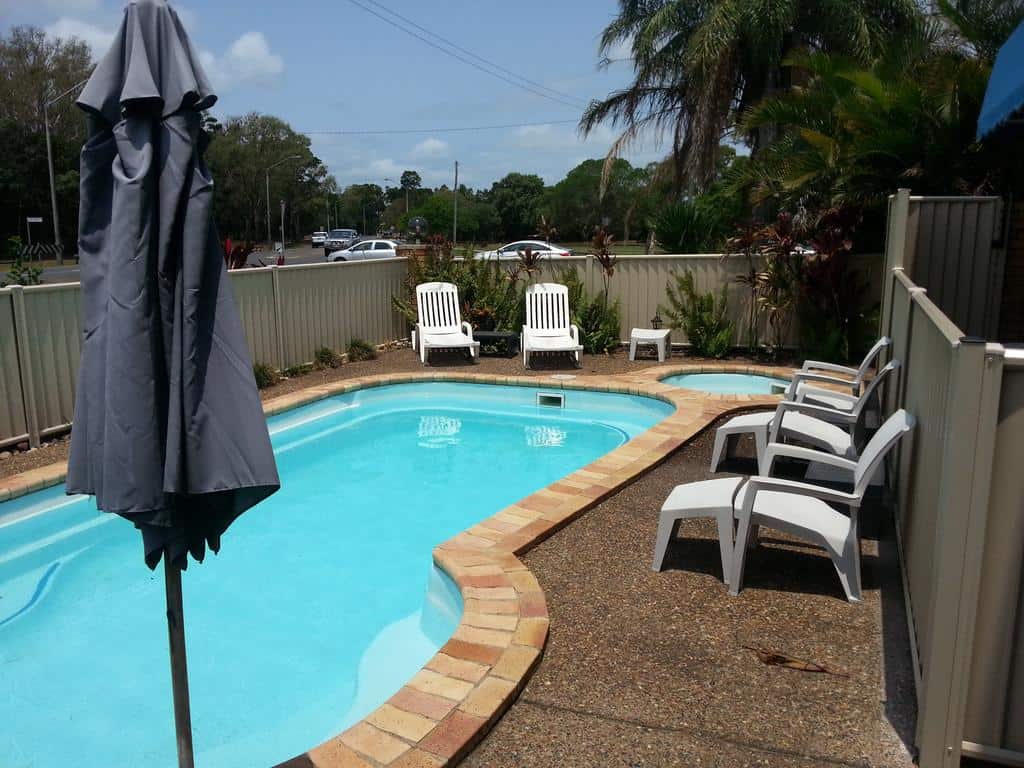 Ratings
Many hotels, resorts, etc. are awarded a star rating that shows guests what the quality of the services is at the location.
The star rating is typically related to the quality of the facilities that help guests feel pampered and indulgent during their stay. A good rating usually lies between 3 to 5 stars.
This location is considered to be a 3-star rating. Being on the lower end of the star scale isn't a bad thing. It simply implies that location provides just enough quality facilities for guests to feel like they're having a comfortable and indulgent stay.
When checking out the rating of a location, guest reviews can also be read. These should be read with common sense in mind.
Overall, they can provide some decent input. For this particular location, Google users rate it a 4.3 out of 5 stars with just over 40 reviews. Most guests have positive things to say about cleanliness and customer service.
Room Types
The rooms were recently renovated and are brightly light in white and grey colours. Even with the grey, the rooms are still quite bright looking.
The specific room types include superior queen and twin rooms, superior one bedroom family rooms, and two-bedroom apartments.
While the location only has two floors, there are plenty of room options that are quite comfy.
Some of the rooms include small kitchens to being fully self-contained with full kitchen facilities and a living room space.
The prices for the rooms are as follows:
Queen and Twin (singles) Superior – $169
2-Bedroom Apartment – $185-$190
Superior Family – $159-$169
Prices are subject to change due to the availability and peak seasons. Moreover, the rooms can feature 1 queen bed, 2 or 3 single beds, or 2 queen and 2 single beds.
The variety of room choices makes it perfect for families or couples. The rooms and their newly remodelled makeovers certainly feel like a home-away-from-home!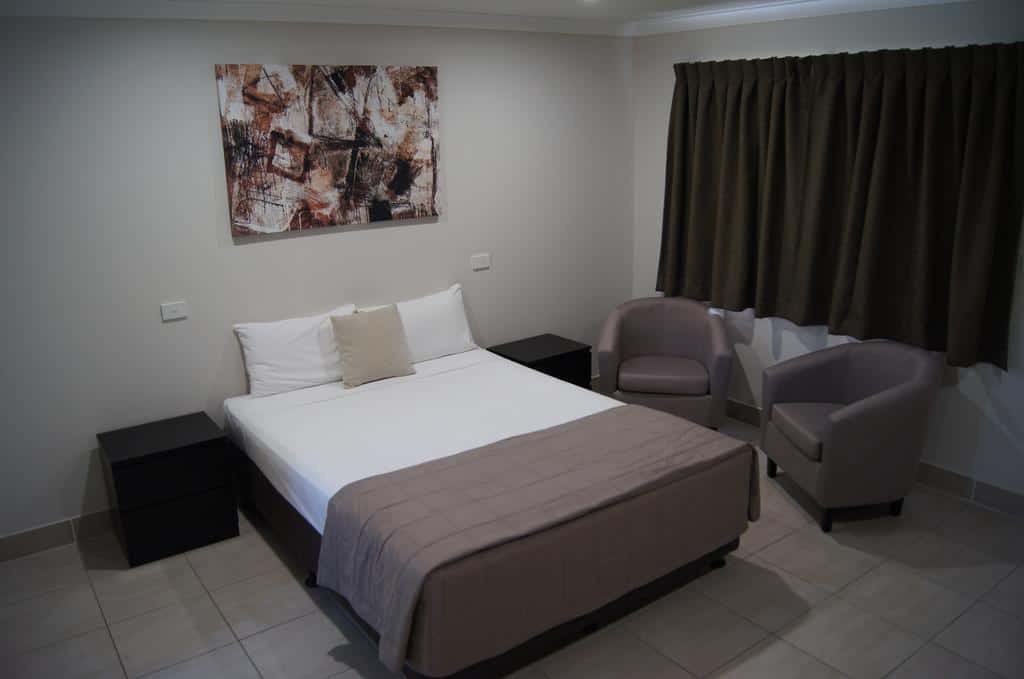 Surroundings and Location
The address and contact information for the Beachside Motor Inn is as follows:
298 Charlton Esplanade
Pialba, QLD 4655
Phone 07 4124 1999
Hervey Bay is full of exciting places to visit especially its famous Fraser Island, the world's largest sand island, Lady Elliot Island (only accessible by plane), and other wildlife or marine tours.
This inn provides ample material on all the tours available in the area. Fraser Island is an iconic place to visit as it has perched lakes, rainforests, sand dunes and headlands just to name a few key points.
Lady Elliot Island has the most idyllic views of the Great Barrier Reef as it is the most preserved in that part of the ocean.
Pialba itself has many local restaurants to grab a bit to eat. There are also local shops to find fun gifts or souvenirs. Those who stay at this inn will find themselves close to the beach as well as the various shops and eateries in Pialba.
There is also the Wetside Waterpark, a popular family-friendly waterpark that is free to use (except for the water slides) that also serves as an educational location.
The inn also is near various playgrounds making it great for families to take the kids out to explore the playgrounds.
Facilities (Other than the popular ones!)
Onsite parking outside of the room (except for second-floor rooms)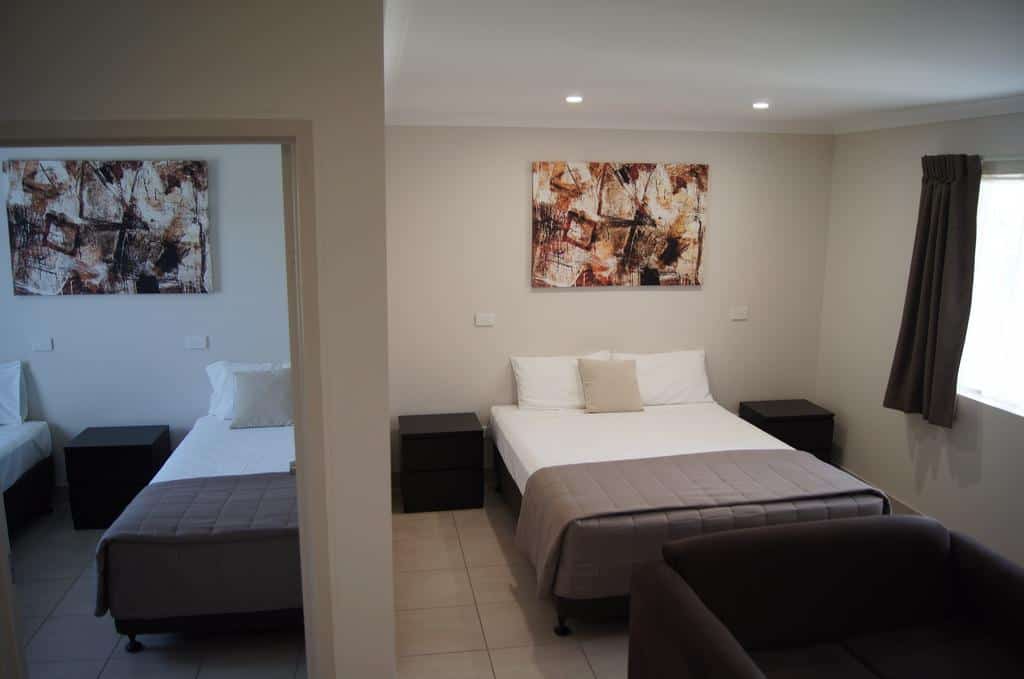 Check-In and Check-Out Times
Check-in is at 2 pm and must be arranged before 8 pm. Check-out time is 10 am.
For a decent price point, Beachside Motor Inn has a modern feel with a good atmosphere.
It is nearby lots of things that make Hervey Bay wonderful and their tour desk gladly helps book any of the fantastic tours.
Guests looking for a well-priced self-contained apartment will find the 2-bedroom apartments quite nice!
No matter what, this is one of the many accommodations available in Hervey Bay and it has its perks!
Resource Links To Products We Use And Recommend
More Recommendations For Accommodation
link to Discovery Parks Fraser Street Hervey Bay
On the Fraser Coast, Hervey Bay is an oasis of the best natural world the area has to offer. Just across the way from Fraser Island, you will also find beautiful botanical gardens, a stunning...
link to Caravan Parks Hervey Bay
One of the most iconic ways to experience Australia is by experiencing its beautiful natural surroundings. Because the country offers an abundance of stunning landscapes from coast to coast, caravan...