Paul Dolan operates Fraser Coast Sportfishing Charters in Hervey Bay, Queensland, Australia, and has the distinction as the fishing guide with the most years behind him in these waters.
An innovator in fly fishing both salt and freshwater species of fish, Fraser Coast Sportfishing offers a variety of fishing opportunities in both salt and freshwater environments, using only artificial lures (both hard and soft body) and flies.
A key to anyone who is a customer of Fraser Coast Sportfishing is understanding the role the sport of fishing has in connection to the marine environment.
In certain circumstances, a catch-and-release form of fishing is the only method used. The entire marine ecosystem is an important aspect of Dolan's philosophy in introducing customers to his favourite part of the world.
He is in touch with the tides, the water currents, the wind and the natural aspects of marine life, which is why Fraser Coast Sportfishing is a premier charter operator of Hervey Bay.
When you're on one of Dolan's fishing adventures, you might be casting for Golden Trevally on the sand flats during the summer, from October to March.
Or, there's a possibility of grabbing tuna on a spin-casting line from December through April. Plastic lures might entice snapper out of local saltwater.
Freshwater possibilities are available via a number of dams and rivers that include fishing with a fly reel and rod for barramundi, a tiger of a fish that loves to gobble top-water flies.
Other freshwater fish species sought by Fraser Coast Sportfishing include top water seeking Saratoga, which fights extremely hard, and the Australian Bass, a powerful and fast fish for its size.
There's never a worry about what kind of fishing gear to bring when you're on a Fraser Coast Sportfishing charter, because all of the required equipment, from fly rigs to spinning reels and poles to baitcasting rigs, are provided, along with bait, lures and flies.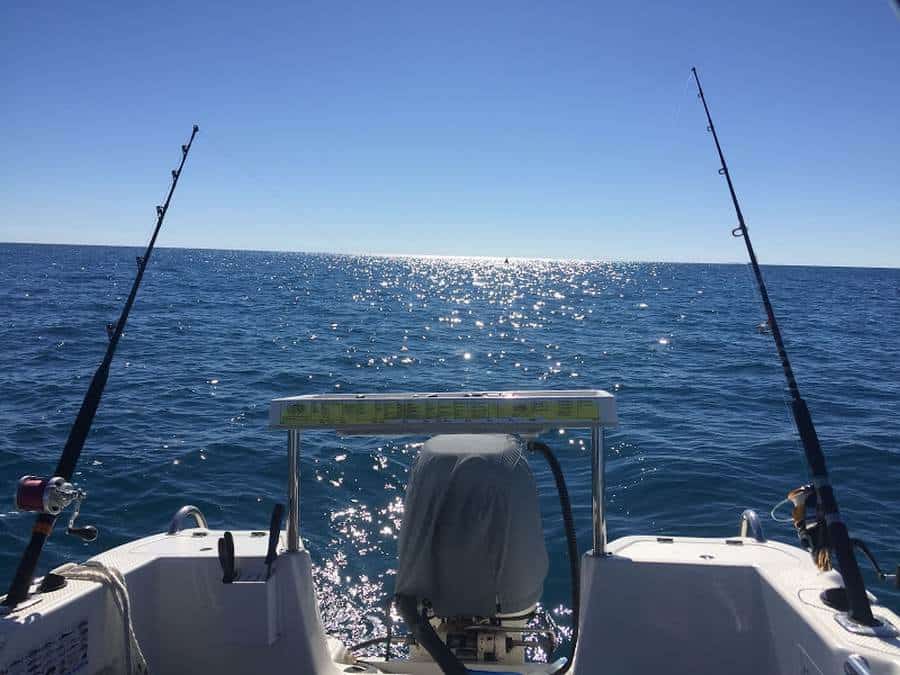 You're never without the proper gear with this fishing charter operator.
Both half-day and full-day fishing exploits are possible with Dolan into the waters near Hervey Bay and along Fraser Island.
Due to travel requirements, freshwater charters are only available for a full day. Exactly where you go depends upon the season, weather conditions on the day of your adventure and what species of fish is hot on the bite at that moment.
Cold soft drinks, water and snacks are available during the charter, but if you need a lunch for a full-day charter, you'll need to make prior arrangements.
Uncertainties about using Fraser Coast Sportfishing melt away when you review testimonials from former customers.
Both "professional" and amateur fishing clientele reveal a learned and punctual fishing charter operator who produces results for his customers.
There's also a wealth of information handed out by Dolan, whose fishing knowledge is only surpassed by the success of his patrons.
When you want to get into great fishing action and seek an expert, you can't go wrong with Fraser Coast Sportfishing.
The above listing has not been verified and all information is to be used informative base only.
Resource Links To Products We Use And Recommend
More Pages On Fishing
link to Are There Stonefish In Hervey Bay?
The stonefish, scientifically known as Synanceia, is renowned for its incredible camouflage and potent venom. It is often considered one of the most venomous fish in the world. This venomous...
link to 9 Best Baits For Australian Salmon
Loved for their delicious, oily flesh, Australian salmon are a prized catch for many anglers. And while they can be caught using various techniques, baits are often the most effective. But which...