Queensland, Australia is a popular destination for a number of reasons. This eastern Australian state has idyllic beaches, historical sites, and various beautiful islands off its coastline.
One of the most iconic places to visit in Queensland is Fraser Island, the world's largest sand island. While the island is a very adventurous place for humans, are dogs permitted on the island?
It's no secret that dogs love sandy beaches and the great outdoors and Fraser Island surely has these aspects!
Fraser Island seems like an ideal place for bringing man's best friend, however, they are not allowed on Fraser Island. Dogs may carry diseases or viruses that are harmful to dingoes and they also put stress on native animals. Domestic dogs are incompatible with our national parks and wildlife.
While this is disappointing, the reasons behind the rule are very important.
To really understand why dogs aren't allowed on the island, it is important to realize what factors play into the decision. Below are the primary reasons why dogs aren't permitted on Fraser Island.
Reasons Why Dogs Aren't Allowed On Fraser Island
The Island Is Home To Fragile Plants And Flora
Fraser Island is an ancient sand island with many fragile plants and flora that grow on the island. A lot of these plants have been growing on the island for many, many years, including the rainforest that grows straight out of the sand.
Bringing dogs onto the island could disturb these precious plants.
Considering that the island is a world heritage site

, which means its naturalistic properties on it are held with high significance, it simply isn't a good idea to bring a dog into that type of environment.
Most dogs are curious by nature and exposing them to such a densely vegetated area could pose some risks to the dog or the island's natural structure.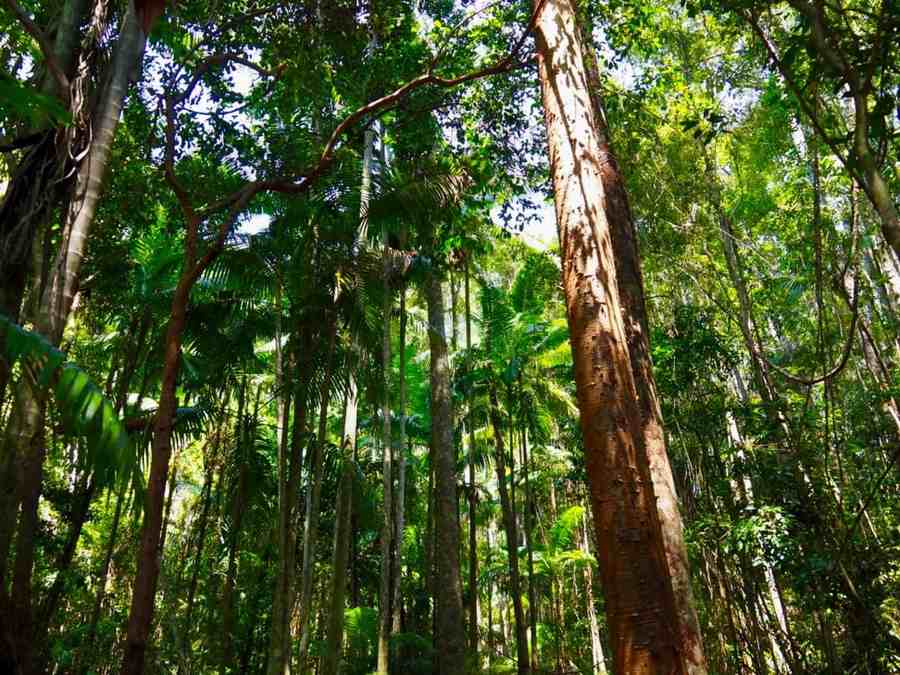 There Are Packs Of Wild Dingoes Roaming The Island
Dingoes are wild dogs that roam freely on Fraser Island and can be considered quite dangerous.
Generally, dingoes will only attack if they are provoked. Moreover, the dingoes are protected by Australian law and their conservation on the island is important to their species.
It is estimated that the island has around 30 packs of dingoes, with anywhere between 3 to 12 dingoes per pack.
While that seems a lot, considering the massive size of Fraser Island, it isn't too terrible. The important to remember is that they can appear.
Bringing a pet dog to the island could pose a risk to the safety of the pet as well as the dingoes.
Dogs have a natural instinct to be protective, so it could be possible that a pet dog could attempt to protect its owner.
Moreover, dingoes could attack a pet dog trying to establish dominance.
In order to really protect a pet owner, a pet dog, and the population of dingoes on the island, it is best to not bring dogs onto Fraser Island.
In addition to the risk of danger to the dingoes and pet dogs, there is also the risk of crossbreeding between the dingoes and the pet dogs.
Because of this danger to the dingo population, this particular reason is the primary reason behind dogs not being allowed

on the island. Any crossbreeding would destroy the dingo population's pure-bred status.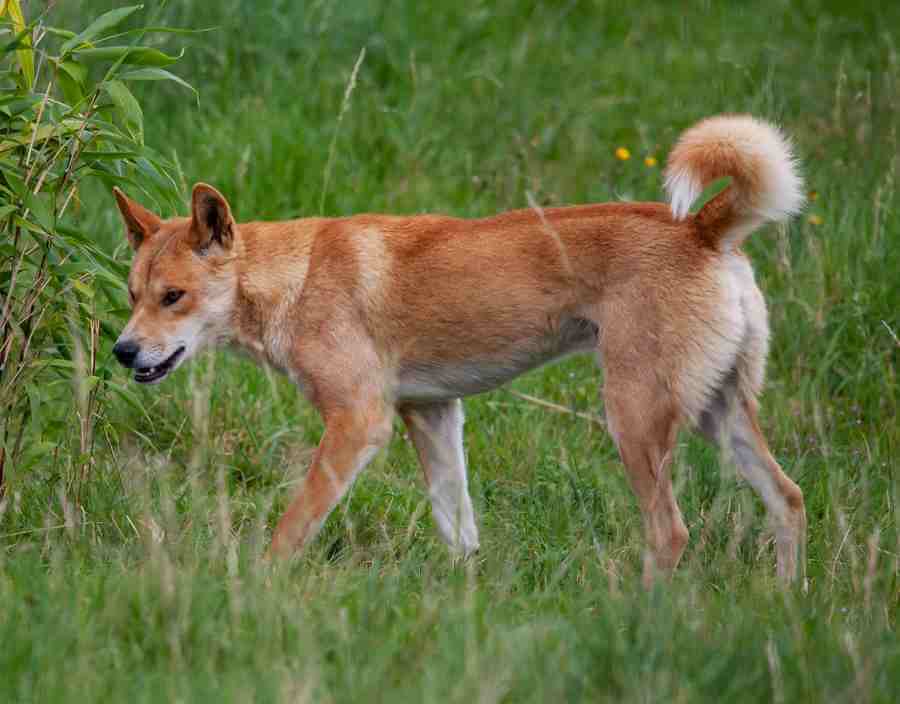 The Waters Around Fraser Island Aren't Safe
When a dog goes to the beach, they love running up and down the beach making pitstops to splash in the water.
On Fraser Island, this isn't a good idea because the waters aren't very safe. The waters can have strong currents but the biggest issue with the waters are the sharks that are known to frequent them.
Australian waters have a wide variety of dangers including stingers, sharks, rare poisonous fish, etc. It is critical to always be aware of potential dangers that could be in the water when going to a destination.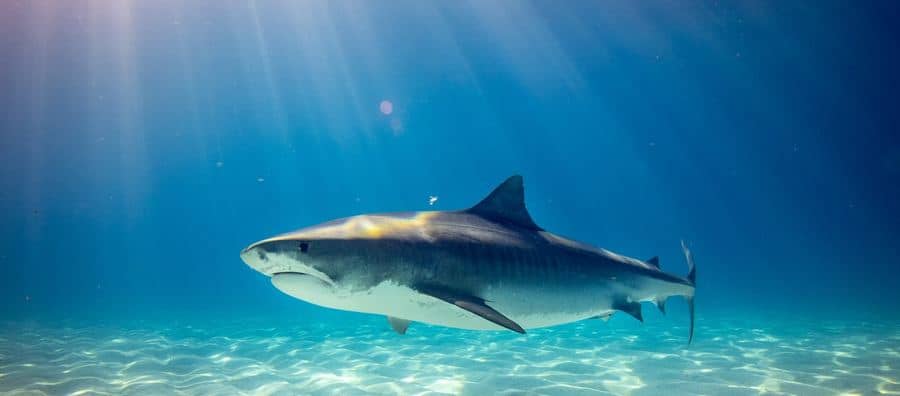 The Beach Isn't Appropriate For Dogs On The Island
One of the most popular beaches on the island is 75 Mile Beach. This beach stretches along the eastern coast of the island and is a thrilling place for humans to explore.
The biggest attraction to the beach is that it is considered a highway as visitors can drive 4×4 vehicles up the coastline at low tide.
Because the main beach area on the island is typically full of vehicles, it is simply unsuitable for pet dogs. There is too much of a danger of them getting injured.
These reasons are important to protecting the safety of pet dogs. While dogs aren't allowed on the island, the mainland has many dog beaches

and parks.
These areas vary from coast to coast but there is a wide variety of them that range from off-leash

to on-leash locations as well as specific hours that they can be accessed.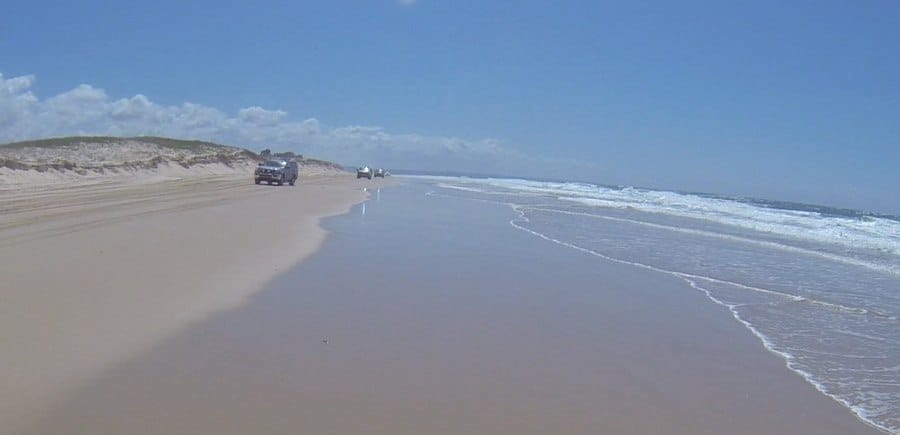 Is Fraser Island Pet Friendly?
Fraser Island is not pet friendly. While there are various accommodation sites on the island including resorts and camping spots, it just isn't a good idea to bring a dog to the island.
This can be concerning for travellers who have their beloved pups with them while on holiday.
There are plenty of locations on the mainland that are pet friendly including resorts and especially some caravan parks.
These accommodations are great for enjoying a holiday on the mainland with pets.
However, since Fraser Island isn't suitable for pets, it can be difficult for visitors who want to visit but may not have a way to house their pups. Some of the caravan or RV parks offer dog-sitting services.
Generally, this is a pretty affordable service and is an excellent choice for pet owners who want to travel to Fraser Island.
They can have peace of mind that their dogs are being cared for while they explore Fraser Island.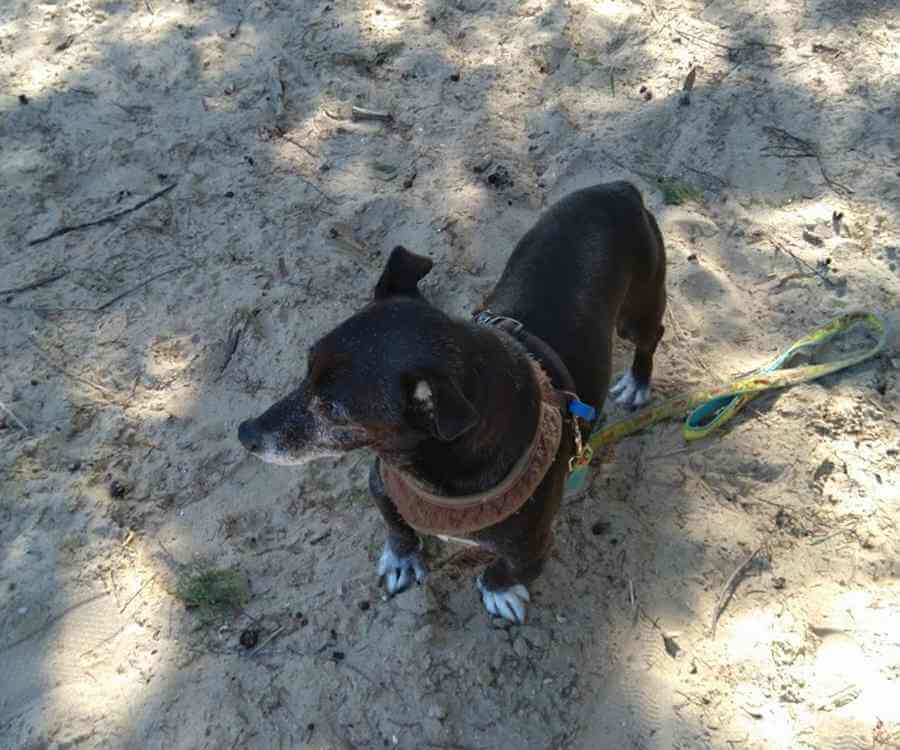 Are Assistance Dogs On Fraser Island Ok?
While regular pet dogs aren't allowed on Fraser Island, assistance dogs are allowed. Assistance dogs aren't like regular pets.
They are used to help hearing or sight impaired people navigate the world in a more efficient manner.
Because of this, they are permitted on the island. It is important to note that these pups are trained to help impaired people and do not act like pet dogs.
They won't be found running around or straying away from their owners. Their main mission in life is to stay by their owner's side so that their owners are kept safe.
Permits are required

for assistance dogs that are brought to the island. These permits showcase that the dog is actually an assistance dog so that people aren't simply taking advantage of trying to bring pets to the island.
In fact, visitors who are found bringing their pets to the island can face some pretty serious fines

.
These fines are put in place to showcase the seriousness and necessity of keeping pet dogs off the island.
As expressed, the dingo population cannot be put at risk by domestic dogs. Because of the conservation efforts of Fraser Island's dingo population, the dingoes are the purest bred population in the world.
Travelling with a pet dog is a great way to enjoy a holiday, however, it is important to remember that they aren't allowed on Fraser Island.
There are plenty of options for boarding their pets when visiting this iconic island. From dog sitters to leaving a pup with a loved one, guests don't have to miss out on a Fraser Island adventure!
Resource Links To Products We Use And Recommend
More Pages On Fraser Island
link to Can You Drive At Night On Fraser Island?
Fraser Island, located off the coast of Queensland, Australia, is a popular tourist destination and a UNESCO World Heritage Site. The island, which spans more than 120 kilometres in length and 24...
link to Are There Toilets On Fraser Island?
Fraser Island, which is a popular tourist destination in Australia. The island has a number of campsites and other facilities where visitors can use toilet facilities. There are on average around 22...