Are you heading away for a week and want to travel light? Do you want to bring a minimal amount of stuff along with you for your travels? In this article, you will discover how you can travel light for a week and learn some tips about how to do so. 
You can travel light for a week by only packing clothing that creates a range of outfits, comfortable walking shoes, and essential toiletries. Avoid packing anything "just in case". You can use a single carry-on bag that is lightweight and small.
If you are catching a plane for your week away, you may have a weight limit on your bag or you may just want to travel light for the ease of it. Let's explore your options for traveling light, how to do it and what to look out for when packing.
A How To Guide For Traveling Light For A Week Away
If you are wondering how you can travel light for your week away, keep on reading. There are many tips and tricks to support you with what to pack, how to pack and what bag to bring with you. You may be used to bringing all your extra items, and clothing with you on trips but really know that it just causes more hassle and stress.
Here are some rules to follow when you want to travel light.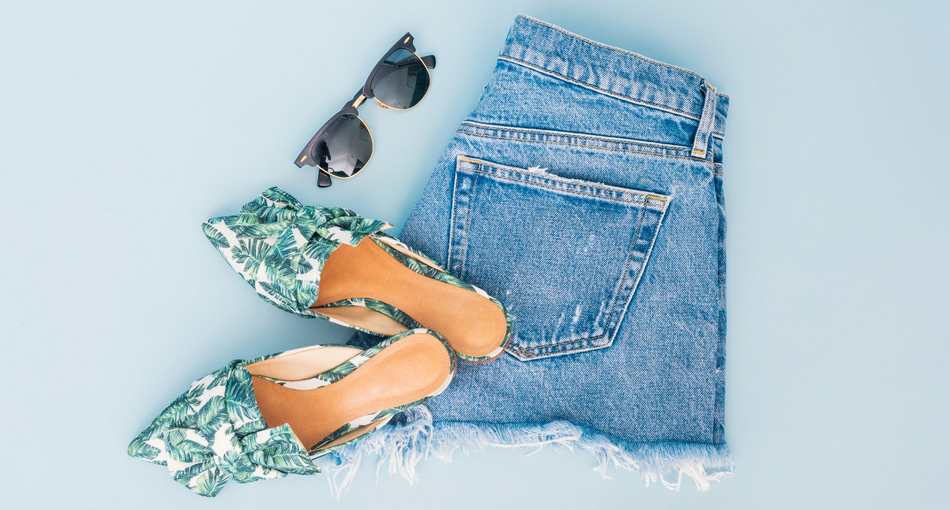 What To Pack In Your Bag
What you pack in your bag ultimately determines whether you travel light or not. The key thing here is to only pack what you need, such as the clothes and shoes you will wear, the toiletries that you use daily, and anything else that is important that you have with you to get through the day successfully. 
Avoid packing things just to have options or "just in case". Pack your bag wisely and be mindful of what you put in there so you can follow through with your intention of packing lightly for your week away.
The Clothes To Pack
When packing light for a week away, you want to choose clothes that:
You Will Definitely Wear
You want to pack clothes where you can do a variety of activities such as sitting on transport, walking around and so on. These clothes could include things like shorts, sweatpants, hoodies, and undergarments.
Are Comfortable To Wear And Travel In
When traveling and exploring away from home, comfort is key. There is nothing worse than traveling in tight jeans or wearing a top made of scratchy material. It's those little things that can make you regret what you packed before you left.
Lightweight and Thin Clothing
Pack your lightweight clothes. You can forget about packing the heavy jean jacket or your big thick onesie, thin and lightweight is the way to go.
Have Multiple Uses
You want to pack clothes that can match each other and can form multiple outfits and also are suitable for multiple occasions such as going shopping and also going out to dinner. 
Are Quick To Dry
If you do need to wash your clothes, ensure they are quick drying so you can wear them in the next day or two. This will save you from the need to pack extra clothes because you are washing the clothes you have been wearing that will be ready to wear shortly.
Are Neutral In Color
Packing neutral-colored clothing can be helpful in mixing and matching different outfits. However, if you are not concerned with whether the clothes you wear go together or not, you can skip this tip.
The Shoes To Pack
When you are away for a week and want to pack lightly, you shouldn't need more than one or two pairs of shoes. It would be a good idea to pack comfortable walking shoes, and if you feel they are not dressy enough for some of your other activities, then you could bring a lightweight pair of sandals. 
Sandals can also be used if you are going to the beach, on a plane, or want to pack a thin, lightweight pair of shoes to wear during those times when socks and sneakers aren't needed.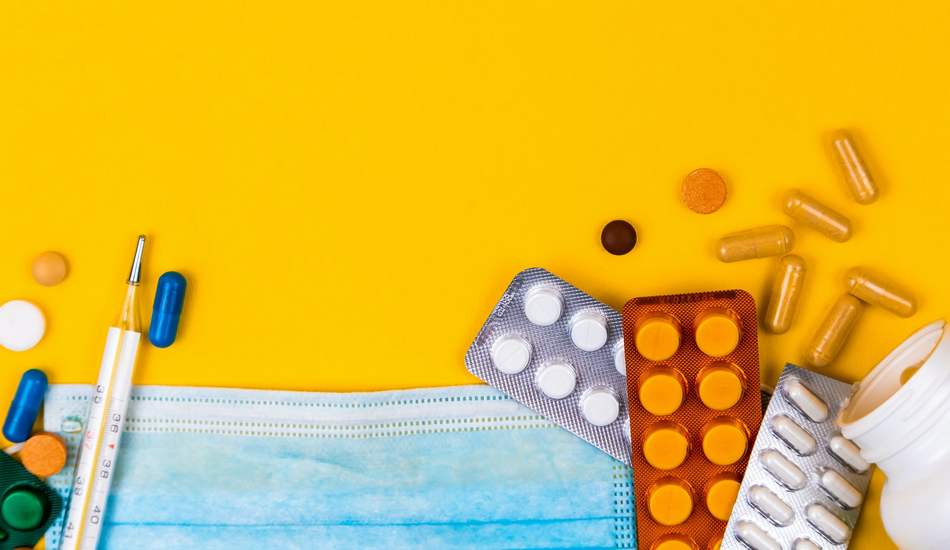 The Toiletries To Pack
We all use toiletries in order to keep ourselves hygienic and clean. Here are some toiletries that you may require when you are packing for a week away:
Toothbrush
Toothpaste
Deodorant
Sunscreen (if you will be in the sun)
Shampoo and body wash (if there is none where you are staying)
Prescribed medication (if needed)
There may be other toiletries like shavers, hair ties, hair straighteners, hair products, body moisturizers, and so on, but if you want to pack light, you should ask yourself if you really need these things or if you could actually last a week without them.
Miscellaneous Things To Pack
We all have other things we like to keep with us for entertainment or to keep us safe. Let's go into what these might be and what may be essential to pack.
Phone
Phone charger
Wallet and any important documents such as a passport
Laptop
Earplugs
First Aid Kit
What you deem as an essential item with these things will vary from person to person and it will depend upon what you are doing on your week away. Be honest with yourself if this is an item you want to pack when wanting to travel light.
How To Pack
You may be curious about what is the best way to pack your bag. When it comes to clothes, you want to compress them in some way. This can be by rolling them up or placing them in compression packing cubes. You can put them into sacks or even use rubber bands to compress them.
When it comes to packing shoes, it is best to wear your biggest or heaviest shoes to avoid taking up space in your bag. This rule can also be applied to clothes too. You can also use the space inside your shoes that you pack in your bag.
It can be an ideal compartment for a phone charger, socks, or any other long and thin item.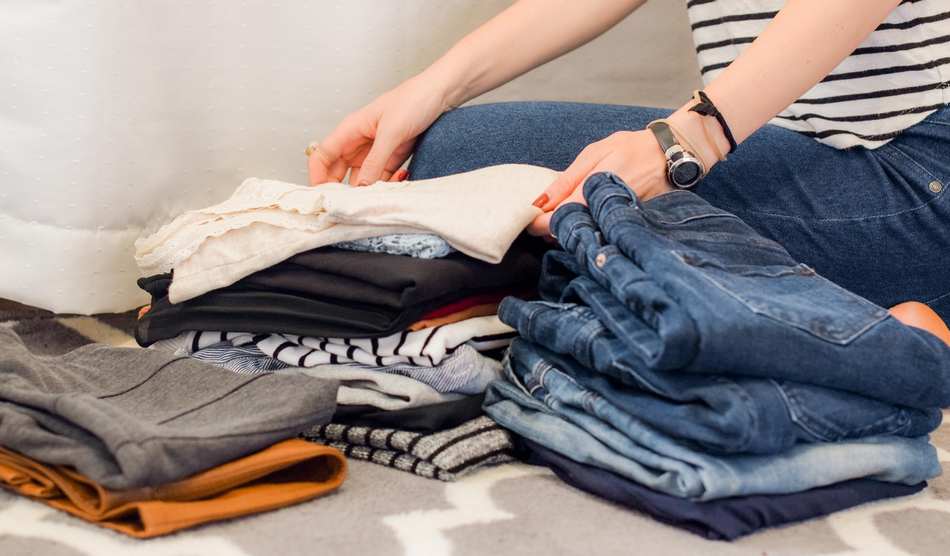 The Travel Bag
What bag you use to carry your belongings can make a difference in the overall weight that you are carrying on your travels. This can be very important if you have a weight limit on your carry-on luggage on a plane. 
It is important to consider not only what you have packed in your bag, but also what bag you are using to travel with. The weight of your bag can not only widen your capacity to pack an extra item, but also feel more comfortable while traveling.
The table below shows the average weight of carry-on luggage made from different materials. The information was calculated by collecting data from 127 common carry-on suitcases.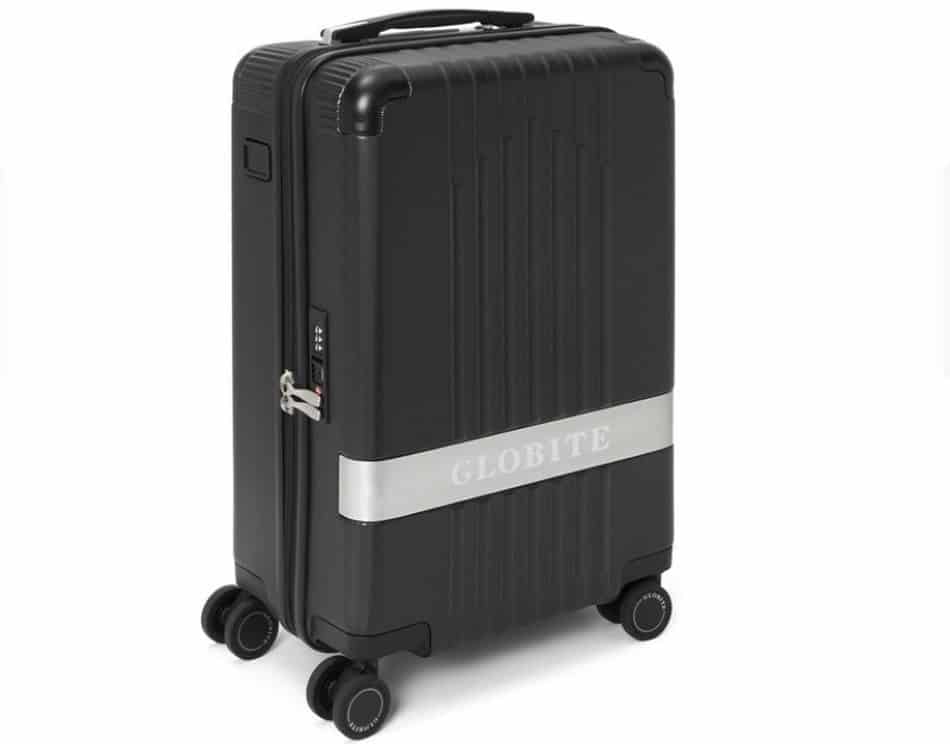 Lightest Luggage Materials
Material
Weight (KG)
Nylon (soft)
2.72 kg
Polyester (soft)
2.86 kg
Polypropylene (hard)
2.93 kg
ABS/PC (hard)
2.99 kg
ABS (hard)
3.08 kg
PET (hard)
3.22 kg
Polycarbonate (hard)
3.31 kg
Ballistic Nylon (soft)
3.85 kg
Aluminum (hard)
4.56 kg
Source

:
By looking at the results from the table, we can see that a nylon-based suitcase will be the lightest. This is followed closely by polyester and polypropylene.
We can see that the material of the suitcase can affect the overall weight that you carry. If you want to pack light, you want to think about the bag you are using. 
However, if you would prefer the protection, that being the safety and weatherproof qualities that a hard material-based suitcase can offer and would be happy to have fewer belongings in your bag, that might be more desirable to you over a soft material-based bag.
The Benefits Of Traveling Light
If you are only traveling for a week, traveling light may be important to you because:
You don't want to lug around a heavy bag while you travel
You may only want to travel with a carry-on bag 
You have a luggage limit
You don't want to pack unnecessary items that you won't use
You may not have any plans on what you will be doing or where you are staying, so you want to just travel with the bare minimum in case you can't leave your luggage anywhere
You want to reduce the risk of airlines losing your baggage again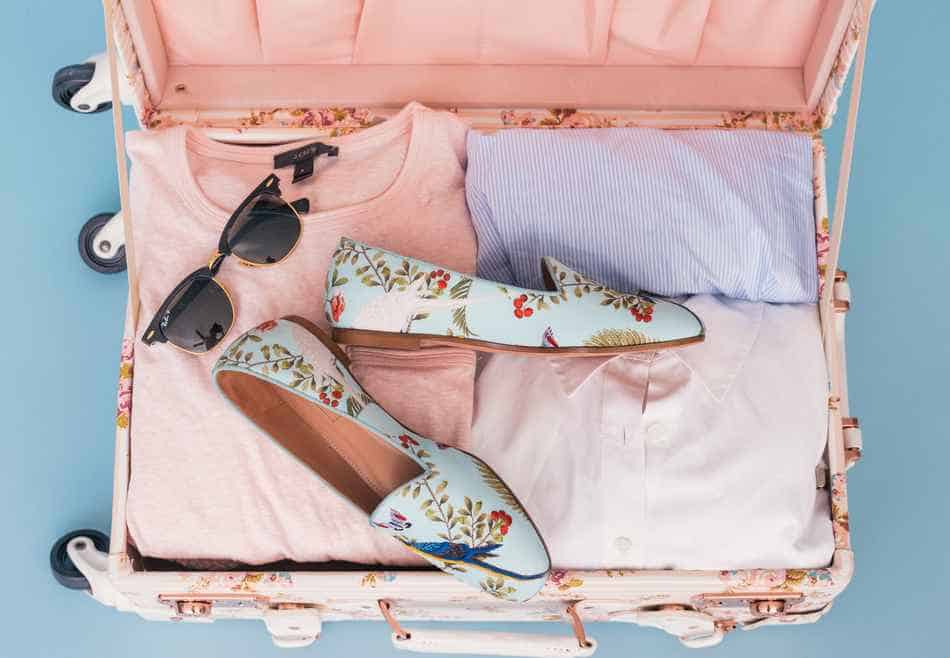 Packing Light Tips
Here are some helpful tips to support you in packing for your trip:
Know what items are restricted on the plane and avoid packing them
Go through your items again before packing them and ask yourself if you really need it
Do you really need a big towel? Or can you pack a small one and use a towel at your accommodation?
Replace your paperback or hardcover book with an audiobook to keep you entertained
Think about what items you could carry in your pockets or wear instead of trying to fit them in your bag
Remind yourself that you are only gone for seven days, not seven months
If you are traveling with other people, you could share shampoo, toothpaste, and so on.
How To Know If You Have Over-packed
If you are wondering if you have over-packed and have not packed your bags in order to travel lightly, there are some ways to tell if you have gone a bit overboard.
You Need To Use An Extra Bag
If you find that you have already filled up your bag, it is a good idea to recheck what you have put in there. If you want to travel lightly and only take one bag with you for the week, reconsider what you have packed and what you could do without.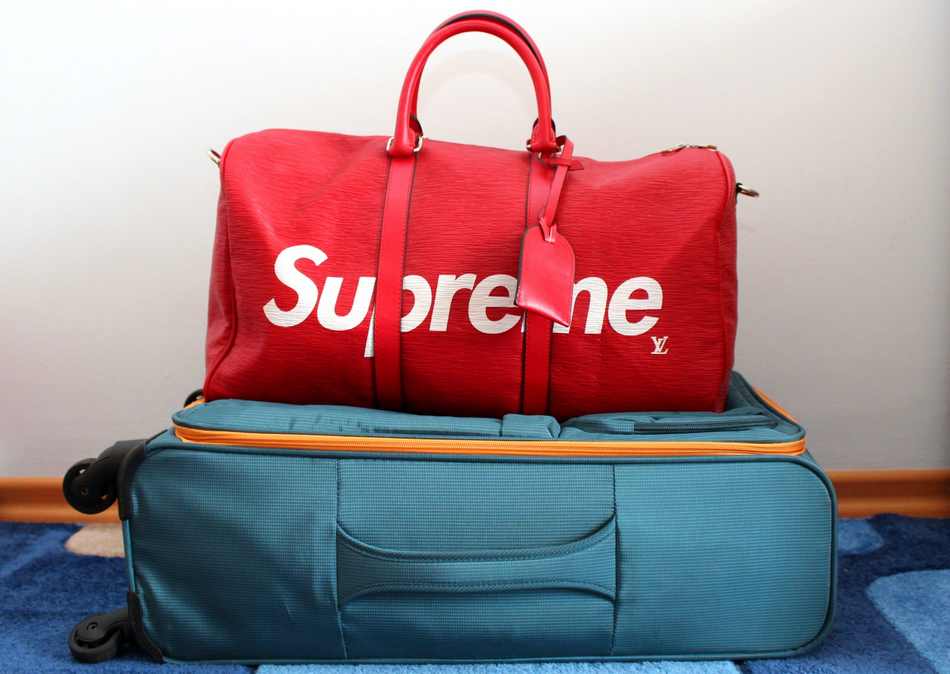 You Have Too Many Outfits
If you are only gone for a week but you have seven different outfits, one for each day, then this is too much and would not contribute to you traveling lightly. Even if you are hugely into fashion, pick only a few staple pieces that you can wear over again and perhaps wear differently.
When You Packed You Think "Just In case"
Packing things in your bag because you think about the worst-case scenario and think thoughts such as "what if" or "just in case" then it is highly likely that you can remove quite a few items. If you are only heading away for a week and have the intention to travel light, don't worry about what you might need. Just pack what you will need.
You Procrastinate Packing
If you have put off packing your bags, it is likely that you are not looking forward to it and know that you want to pack so much more than you should. This is a sign that you may be planning to overpack your bag, so don't delay packing your bag and instead plan it out and prepare yourself to travel light.
Frequently Asked Questions
Is It Better To Travel Light?
Traveling light can make your trip easier as you aren't lugging around heaps of heavy bags, you can feel more comfortable, you can keep your belongings close and safe and it can reduce the stress you experience.
How Do I Stop Over-packing For A Trip?
To stop over-packing for a trip, you can ensure that you do your laundry regularly so you can re-wear your worn clothes, re-ask yourself if what you are packing is truly necessary and pack clothes that go together.
Final Words
To conclude, when you want to pack light for a trip away for a week, use one carry-on bag and only pack the essential and daily use items. Try to use some packing techniques to support you in fitting all that you need into your bag and remind yourself that you are only going away for a week, therefore you only need a few pieces of clothing and not your whole wardrobe. 
Resource Links To Products We Use And Recommend
More Pages On Other Areas